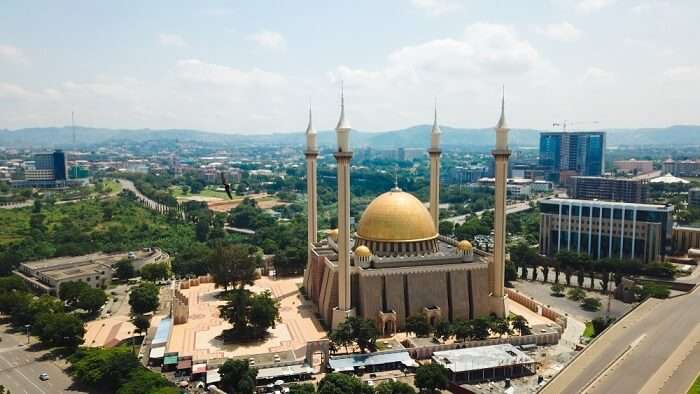 As one of the most diverse countries in the world, culturally, geographically and more, the countless warm winter getaways we boast are unlike any other. From mountain valleys, arid-dessert cities, national parks, and even beach towns, Indian is a proud home for many such places you can visit to thaw in the warmth of the winter sun. As the autumn season is ending soon, if you are planning to travel during a winter to somewhere you can escape the cold part, read ahead to learn about some popular and some offbeat warm places to visit in winter in India to help you plan your trip.
7 Best Warm Places To Visit In Winter
From the sun-soaked beaches of Puducherry to endless stretches of white that seem to touch the horizon in Kutch, here's our list of the best warm destinations to visit this winter in India.
1. Jaipur

Image Courtsey: Yuvraj Verma for Unsplash
Jaipur is one of the most soothing city you will find anywhere, especially when it comes to the winter season as the sun doesn't take a day off for the capital. A scenic drive through the city will take you through some of the most iconic landmarks such as the Patrika Gate and Hawa Mahal, much before you get to start your city tour. Escape the winter blues with a drink at ironical blue aesthetic of Bar Palladio, and try those enormous traditional thalis followed by curbside lassi—a local tip you'll be surely grateful for.
24 Must-Visit Fancy Cafes in Jaipur You Shouldn't Miss At All In 2022
2. Puducherry

Image Courtsey: Nullvoid for Unsplash
Whenever people think of warm places to visit in winter in India, it is actually very common for travellers to think of basking in the Puducherry sun. Located near the southeastern Tamil Nadu state, the Union Terriory is a humdrum of bustling cultural celebrations. Great places to visit would be Promenade Beach, Arikamedu, Auroville, Paradise Beach and more. This is amongst the best warm places to visit in winter in India.
3. Kovalam

The small coastal town nestled in the southern region of Trivandrum is a where you can go on a beach-frezy with palm-backed views of the Arabian Sea. The Kovalam lighthouse, barely a 30 minutes ride from the central quarters is a major tourist (and Instagram worthy!) attraction all year round. Since the temperature in this area is moderated by the water and always perfect for outdoor activities, Kovalam is one of the best warm weather destinations to visit this winter.
Top 8 Kovalam Homestays For A Stay Amidst Bliss And Serenity
4. Lakshwadeep

If sailing is your game for the winter season, then Lakshwadeep has to be the winner for your next escape-the-cold getaway. As a perfect summer destination to travel to, this tropical archipalagoe boasts being one of India's most stable beach holidays. Apart from incredible snorkeling, sailing, and all the usual laid-back activities for all ages, there are also world-class restaurants and establishments to suit all types of travel.
5. Kutch

The varied cultural ethos of this district paird with the unfiltered rays of sun that shine on this land throughout the year, highlighting its many landmarks and attractions to explore. No matter where you wander, fascinating views of the white salt desert will not leave your eyes. Among the must visit sites are Rann of Kutch, Dholavira, Desert Wildlife Sanctuary, Mandvi Beach and more. Kutch is one of the popular warm places to visit in winter in India.
12 Places To Visit In Kutch In December For An Amazing Travel Experience
6. Port Blair

A stone's throw south of the Andaman Island lies the blissful capital of Andaman and Nicobar. This is the home of the famous Samudrika Marine Museum which showcases a wide array of marine life and the Cellular Jail which was completed in the year 1906. An abundance of seaside cafes and multicultural restaurants provides mouth watering cuisines that are often home-cooked and prepared from the freshest ingredients. If this all is not enough to convince you, the view from your stay is something hard to forget for a while.
7. Nainital

Nainital is not only one of the warmest places to visit, but also one of Uttarakhand's most touristic cities. It's moderate central climate and mountainous atmosphere makes it a warm destination for winter getaway in India. Located in the Kumaon region, Nainital preserves the sunny warmth of summer unlike the metropolitan cities that are just a couple hours outside this resort town.
15 Best Things To Do In Nainital For An Amazing Holiday In 2022
Whether you are looking to explore some winter sports to enjoy outdoors or want to learn more about places that sparkle in the snow, you can consider the mentioned warm places to visit in winter in India for a perfect vacay. Don't forget to check out our winter packages for tailored itineraries to help your trip planning.
For our editorial codes of conduct and copyright disclaimer, please click here.
People Also Read:
Places To Visit In December In India Places To Visit In Winter In India Places To Visit In Himachal Pradesh In December