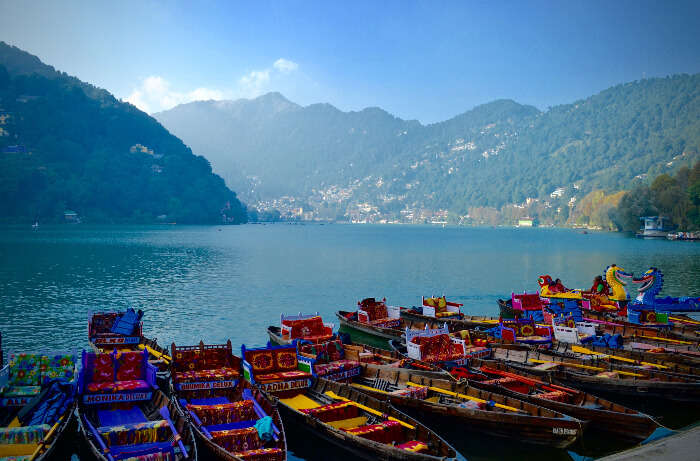 A beautiful emerald lake surrounded by green hills, quaint old cottages and markets, and a web of walking tracks—there are plenty of picturesque places to visit and things to do in Nainital. One of the most popular hill destinations in India, Nainital's charms include everything from boating and sailing to old temples and heritage buildings, and of course, scenic views at every other step. The Lake City Nainital, situated in the lap of Uttarakhand is one of the favorites for honeymooners and couples. Listed below are some of the best things to do in Nainital. Have a look.
15 Best Things To Do In Nainital
Nainital is a hill station comfortably nestled in the Himalayas of Uttarakhand. There are a number of things to do near Nainital. Let us take you on a journey where we will share with you the best things to do in Nainital:
1. Naini Lake – Boating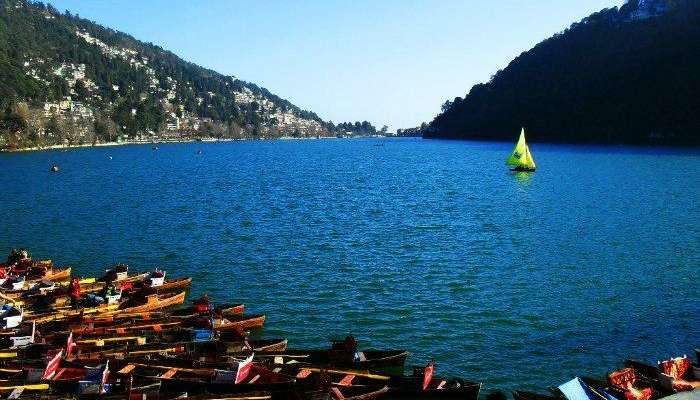 Wondering what to do in Nainital first? Don't worry, one of the best things to do in Nainital is to go around and take a tour of the scenic lakes. You can also enjoy a peaceful time boating in them. Boats are available for 30 mins to 1 hour for one family. Stop over at points to savor a delicious lunch at famous eateries like Boat House club or Sonam's, places famous for the momos they offer.
Location: Ayarpatta, Nainital, Uttarakhand
Timings: 6 AM – 6 PM
Must Read: 10 Best Honeymoon Places in India for the Summer
---
Uttarakhand Holiday Packages On TravelTriangle
Witness the beauty of Uttarakhand and indulge in spiritual pilgrimages, adventure sports, and treks. Visit Nainital, Rishikesh, Haridwar, Auli, Jim Corbett, and more. Get best holiday deals on TravelTriangle.
---
2. Tiffin Top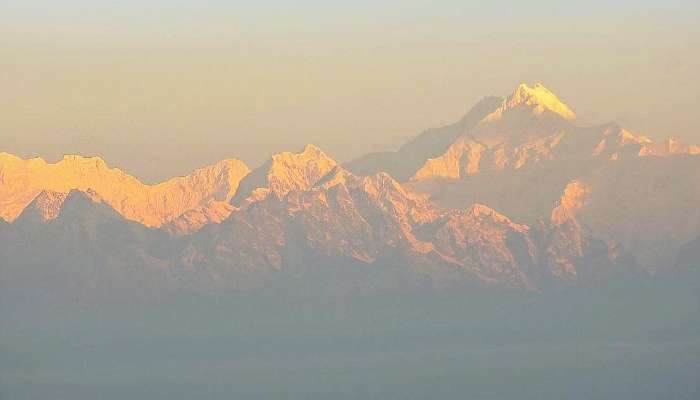 Of the many things to see in Nainital, viewing the sunrise from Tiffin Top is a must. Himalayan Range will never look this beautiful to you. Catch a glimpse from Tiffin Top, a peak in Nainital and witness the most awe-inspiring sight. The place is only about 4 km from the heart of Nainital and makes for a wonderful trek. You can also enjoy a horse ride to go there.
Location: Ayarpatta, Nainital, Uttarakhand 263002
Timings: 6 AM – 6 PM
3. Tibetan Market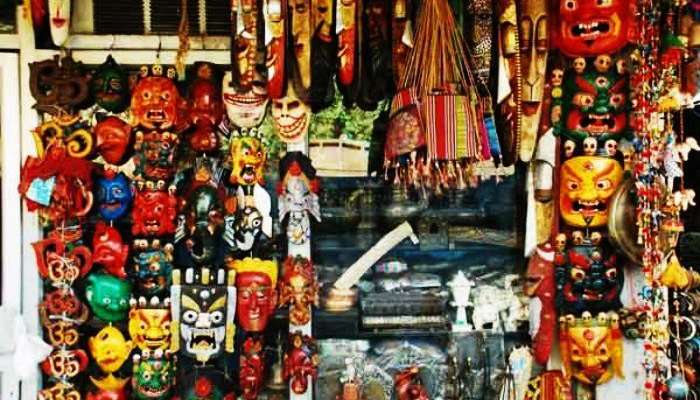 Another amazing thing to do in nainital is to collect souvenirs from your visit by shopping at the Tibetan Market where you can find artefacts made by locals. Dotted with shops and shacks of local specialties, this bustling market impresses visitors with its vibrancy and uniqueness. Tibetan bags, exquisite scarves, ethnic dresses, intricately designed shawls, woollen mufflers, junk accessories and stylish watches are sold here.
Location: Ayarpatta, Nainital, Uttarakhand 263001
Timings: 9:30 AM – 9 PM
Suggested Read: 50 Best Hill Stations In India For A Soothing Mountain Escape
4. Hanuman Garhi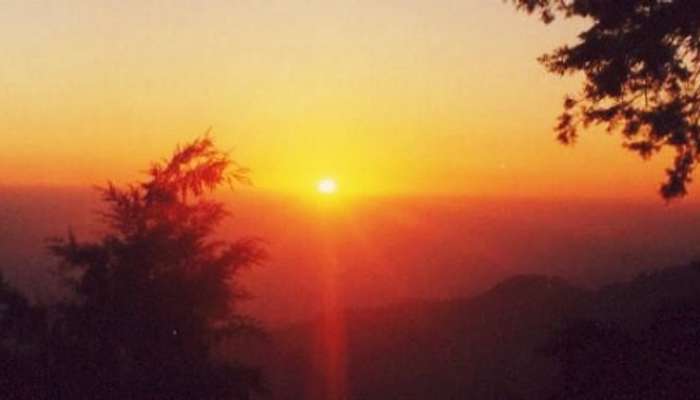 Visit this Hanuman Temple and experience the divinity of this place. Of the many things to see in Nainital, do not miss the most romantic and enchanting sunset. It is around 3.5 kms away from the bus stop and taxis are available to reach there. Reach before 4 in the evening to witness the frenzy.
Location: Haldwani Road, Nainital, Uttarakhand 263002
Timings: 5 AM – 12 PM & 4 PM – 9 PM
5. Nainital Ropeway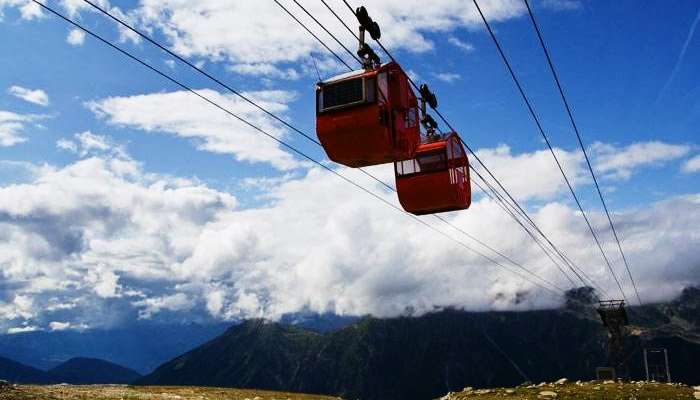 The ropeway takes you to small peaks in Nainital and also gives you a bird's eye view of the hill station. It should definitely be given a shot if you love high rise views. The cable car runs from Mallital to Snow View, passing through hills and enchanting beauty of Naini Lake and other scenic environs.
Location: Mallital, Nainital, Uttarakhand 263001
Timings: 10 AM – 4 PM
Suggested Read: 50 Incredibly Romantic Honeymoon Destinations In India
6. Mall Road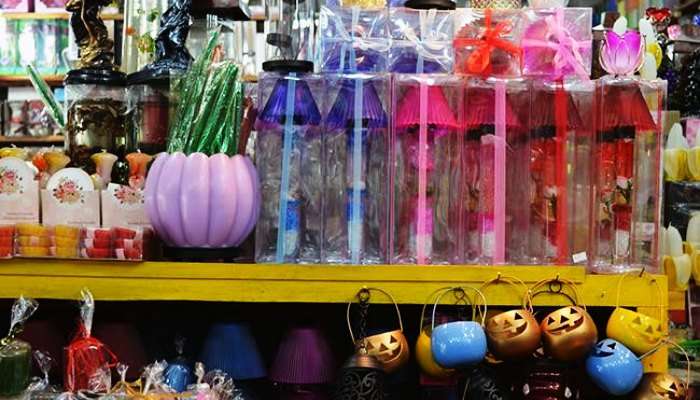 Collecting candles of various forms, shapes and sizes is one of the best things to do in Nainital. The locals make amazing candles here – designs and patterns that you have never seen. Don't forget to buy some and include them in your home décor. Bargain to strike the best deal. Available in all shapes and sizes they sure will cheer your mood.
Location: Mall Road, Nainital, Uttarakhand
Timings: 24 hours
7. Naina Devi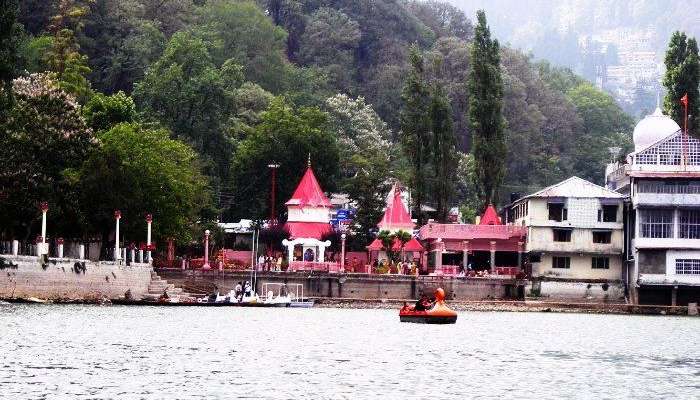 Soak in the divinity by visiting the Naina Devi Temple. Spend some quiet time here, you will surely come back refreshed. The Naina Devi Temple is dedicated to goddess Naina Devi, who is believed to govern the Naini Lake. It is believed to be one of the 64 Shaktipeeth's in India. The location of the temple is simply awe-inspiring, instilling a sense of tranquility in the pilgrims who come here to offer their prayers.
Location: Ayarpatta, Nainital, Uttarakhand 263002
Timings: 4 AM – 10 PM
Suggested Read: Warning: These 6 Places Can Change You! (Literally)
8. Pangot And Kilbury Bird Sanctuary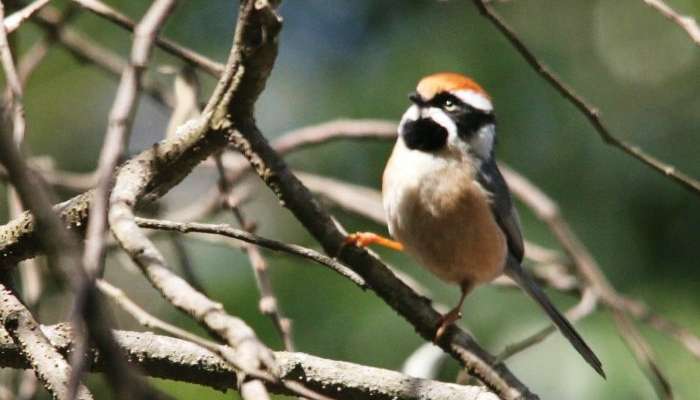 One of the best things to see in Nainital is to visit this sanctuary to witness some of the rare species of birds and animals. They will make you feel like going back to your younger days and enjoy them in a childlike manner. Kilbury is enclosed by a flourishing green thick jungle of oak and pine. Forests of Kilbury provide sufficient opportunities to bird watchers and make Kilbury a perfect birding holiday destination.
Location: Village Pangot, Budhlakot, Via Kilbury Road, Uttarakhand 263001
Timings: 6 AM – 5 PM
9. Raj Bhawan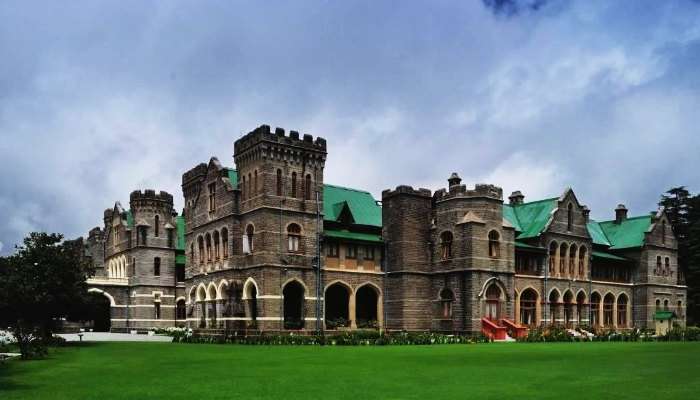 This Nainital Governor's House gives a feel of Buckingham Palace London and is a treat to visit, mostly if you are a lover of museums. The two-storey mansion contains around 113 rooms, but visitors are only allowed in its vast lawns and in the 18-hole golf course within its premises. Constructed by the British in 1924, the golf course is set around a scenic forest, and is home to several rare species of flora and fauna.
Location: Amghari, Nainital, Uttarakhand 263002
Timings: 11 AM – 4 PM
Suggested Read: Your Search Ends Here: 10 Hotels in Nainital on Mall Road
10. Corbett National Park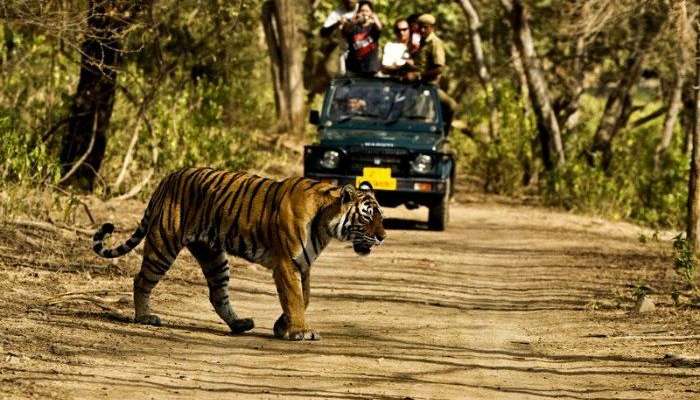 A 3-hour ride from Nainital will take you the biggest Tiger Reserve in India and it will surely be a visit worth it if you are lucky to spot a tiger. Enjoy watching other animals and make this safari a memorable one. Best time to visit this place is from November to June. Book a nearby resort to manifold the experience. So, if you were looking for activities to do in Nainital then your search is over.
Location: Nainital District, Ramnagar, Uttarakhand 244715
Timings: 6:30 AM – 6 PM
Suggested Read: Nainital With A Twist: All About My Stay Experience In WelcomHeritage Ashdale Nainital
11. Cheena Peak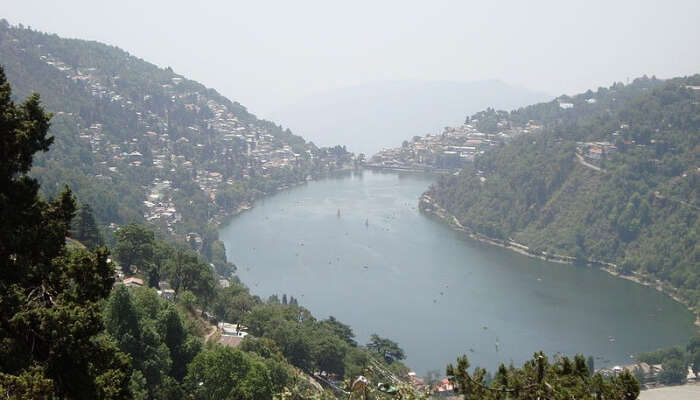 The highest point in Nainital, Cheena Peak is a famous trekking point. For a rewarding view alongside rows of Cypresses, Deodars, and Rhododendrons, you should head to the top of the peak. Also called Naina Peak, it is an epic place to enjoy splendid views of the Himalayas. The city of Nainital seems truly splendid from the top. If this view does not inspire you to get the cameras out, we do not know what will.
Location: Nainital, Uttarakhand 263001
Timings: 24 hours
Suggested Read: 13 Places in India You Must Visit with Your Family
12. Nainital Zoo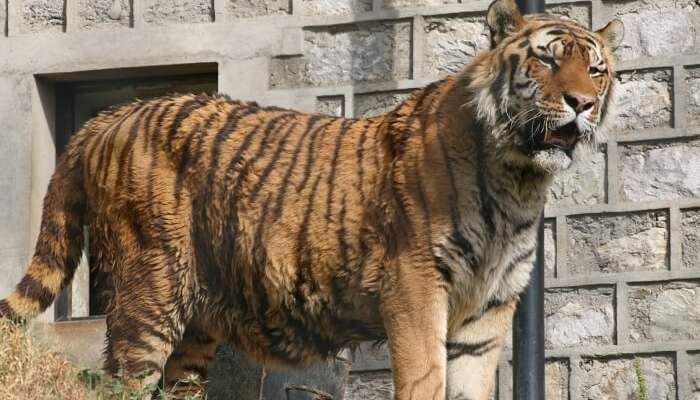 A high-altitude home for wild animals, Nainital Zoo is 2100m above the sea level. It is also known as Pt. Govind Ballabh Pant High Altitude Zoo. It houses animals like Tibetan wolves, leopard cat, Sambar, Lady Amherst pheasant, red junglefowl, rose-ringed parakeet. Situated in Tallital, it is open from Friday to Wednesday between 10 AM and 4:30 PM. Another great thing about this place is that it costs around 50 bucks for an adult and around INR 20 for children.
Location: Tallital, Nainital, Uttarakhand 263002
Timings: 10 AM – 4:30 PM
13. Rock Climbing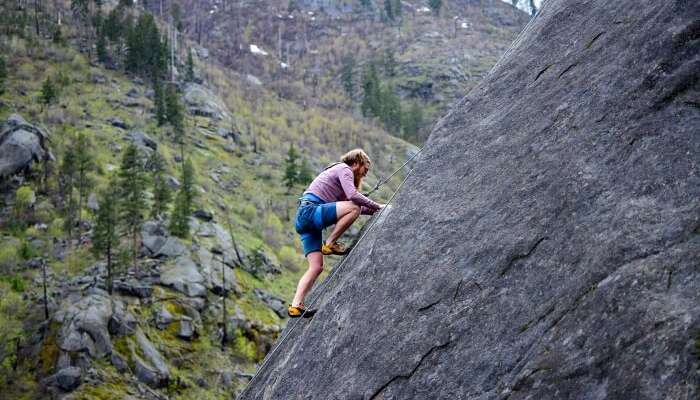 If you are looking for adventurous things to do in Nainital, you have to look no further than this. A number of people who visit Nainital usually overlook this activity. There are a number of rock-climbing schools in the area where you can learn the ropes and try the sport even if you have not before. Nainital Mountaineering Club (NMC) is one of the first places that you should check out if you are looking for adventure activities in Nainital. The fee starts from INR 600.
Location of NMC: CRST Inter College, Mallital, Nainital
Timings: 9 AM – 6 PM
Suggested Read: Nainital In Monsoon: See What Makes It The Perfect Time To Explore This Hill Town In 2019!
14. Chandni Chowk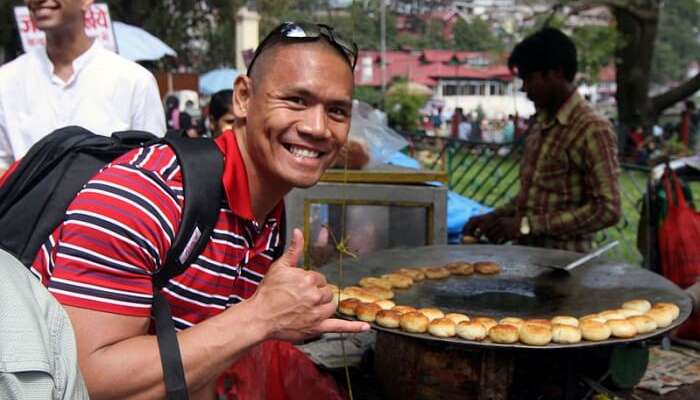 We all know about the Chandni Chowk in Delhi. But have you heard about the one in Nainital? One of the top things to do in Nainital is enjoying a meal at the famous markets. Chandni Chowk is a restaurant in the town that seeks to recreate the taste that we associate with Paranthewale Gali. The delicacies are the ones we commonly see in North India, such as Gol Gappas, Paneer, Jalebi, Samosa, Gulab Jamun and a mouth-watering assortment of dishes. The restaurant is located on Mall Road and is open between 9 am and 10 pm each day. On average, the price for two people is somewhere around INR 400.
Location: Mall Rd, Mallital, Nainital, Uttarakhand 263002
Timings: 9 AM – 10 PM
Suggested Read: 16 Places To Visit Near Nainital ASAP For A Revitalizing Vacation In 2019
15. Cave Garden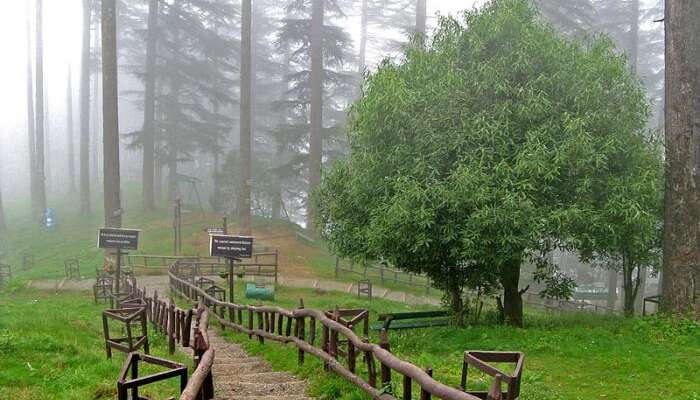 If you are thinking of offbeat things to do in Nainital, Eco Cave Gardens is just the place. There is a series of interconnected caves that aim to educate visitors about the Himalayan wildlife. Caves such as Tiger Cave, Bat Cave, Panther Cave and others, are named after the animals they put under the spotlight. On your visit to Sukhatal, you can easily visit this place. It is open 7 days a week between 9:30 am to 5:30 pm and has a musical fountain and hanging gardens in the premises. It costs INR 20 for adults and 10 for children.
Location: Sukhatal, Mallital, Nainital, Uttarakhand 263001
Timings: 9:30 AM – 5:30 PM
Further Read: 13 Places You Need To Visit For The Best Wildlife Experience in India
There is nothing better than sitting beside the lake in Nainital. As the evening closes in, this particular side is thronged by a number of tourists and locals. The view is magical with the lights of the hotels reflecting on the lake water, the dark mountains and gradually dimming sky while you lounge in valleys of Uttarakhand. The cool breeze against your hair, the smell of coffee dominating all other fragrances, the cozy environment, and the tranquility, you just cannot find a perfect end to a beautiful day than this!
Frequently Asked Questions About Nainital
Q. What should we not miss in Nainital?
A. Nainital surprises its visitors with numerous interesting and exciting excursions. Boating in Naini Lake is one thing, no one misses out on while holidaying in Nainital. Snowfall in Nainital is one such experience that lures travelers from across India to this majestic destination.
Q. How many days should I spend in Nainital?
A. If you are planning a vacation in Nainital then a stay in this beautiful station must be for a minimum of 2 days. However, there are numerous attractions here and the awesome weather will surely make you fall in love with this destination.
Q. What is famous in Nainital?
A. If you plan to visit the famous mall road in Nainital, you will discover that there are several shops and stalls that sell handmade items. So, apart from its lakes, Nainital is also famous for its handmade items.
Q. Which is better Nainital or Bhimtal?
A. If you are looking for a quaint place then Bhimtal should be your option. Unlike the bustling streets of Nanital, Bhimtal is more of a quiet place where one can actually enjoy the serene beauty of lakes and nature.
---
Looking To Book A Holiday Package?
Book memorable holidays on TravelTriangle with 650+ verified travel agents for 65+ domestic and international destinations.
---
People Also Read:
Things To Do In Solan Things To Do In Chandigarh Things To Do In Manikaran
Comments
comments