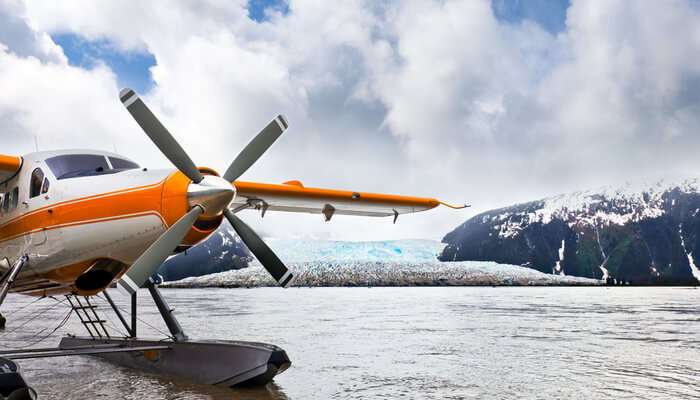 India is on its way to set a mark in the travel industry yet again. Just awaiting the environmental clearance from the Ministry of Environment, Forest, and Climate Change, the Andamans might have a chance to be home to the first-ever aerodrome of the country on its cards. Airports Authority of India (AAI) is expecting to bring the water aerodromes in India with the hope to shoot up the footfall of tourists.
It is being said that the Airport Authority of India has already started the process of getting the environmental clearance for a total of THREE water aerodromes that would be one of their kind. An aerodrome is an airport for water airways, in layman terms. It is a massive open area that is used by seaplanes or amphibious aircraft to land or take off.
Swaraj Island, Shaheed Island, and Long Island are the top choices for the AAI to develop water aerodromes. A total investment of INR 50 crores would be invested in order to carry this project forward. It has been reported that the Civil Aviation Ministry invited bids for the three airports or airstrips that are unserved in the Andaman and Nicobar Islands along with one under-served airport sitting in the Lakshwadeep Island for the air connectivity scheme. The Ministry also issued standards for licensing of water aerodromes in India.
The government and AAI have high expectations from this project. It is believed that the introduction of water aerodromes in these under-served locations would eventually lead to an increase in the footprint of travelers; thereby rocketing the tourism and hotel industry businesses in certain regions. Civil Aviation Ministry is planning out to the five-year plan which includes building a total of thousand routes with more than a hundred airports.
Hoping to encounter new and exciting experiences is what travelers usually seek for. Water aerodromes in India is a project that has been much awaited now. Imagine taking off or landing on the clear blue water bodies! Taking a trip to Andaman, once the seaplanes are up and running will be nothing less of an adventure itself!
Comments
comments