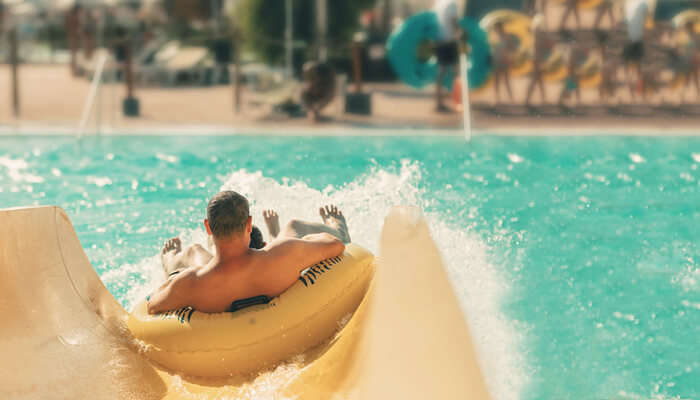 Udaipur is a romantic city dotted with beautiful lakes, opulent palaces, lush and stunning gardens, and architectural marvels. It also has water and amusement parks for family entertainment. You can spend 2-3 days in this city of lakes and explore it for its beauty and history. Monsoon and winter is the best time to visit Udaipur. There are many places to visit and enjoy your stay in this royal city. Not just the royal palaces, but the city is also known for some of the adventurous waterparks in Udaipur which are known for their enthralling rides and many more things.
3 Best Waterparks In Udaipur
Here are some of the best waterparks in Udaipur which one must take a tour of when they want to have an exciting day to enjoy.
1. Marvel Water Park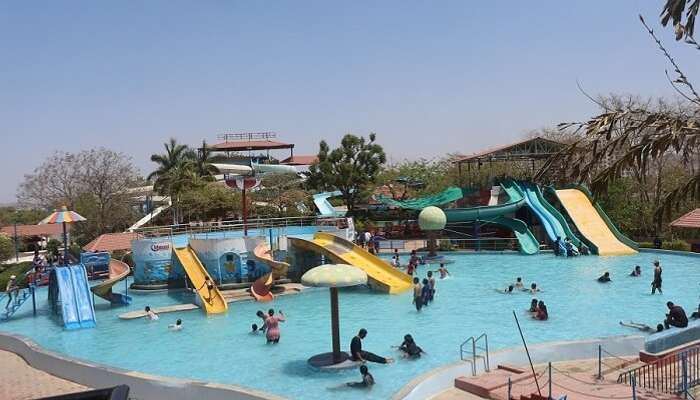 Beat the heat of scorching sun visiting the marvel water park in summers. It has many attractions and water slides. There are many fun water slides for kids and adults. The circular dry landing water slide is spiral and exciting. You can make a splash in the pool from this slide and feel the cool water during hot summers. The family float slide is broader for the family to slide on it together and have fun.
There is also a splash and a kiddie pool where tubes provided for kids to have a lot of fun. The family slide is a large spiral slide where kids have a lot of fun sliding into the pool. You can spend all day with your family and kids at this water park. Wave pools and pendulum slides are unique fun slides at this water park.
Fast food and restaurants are available inside the water park to relax and relish delicious food and drinks. Many facilities are provided at this pool. First aid, costumes for slides, lockers, multi-cuisine restaurants, and many other facilities are available at this water park. Kids will love spending all day at the water slides.
Spacious parking is available for four and two-wheelers. Music is played near the pools for you to enjoy a splash and ride while listening to good music. The place is under CCTV surveillance and security is provided all the time. Single, as well as group lockers, are available. Appease to your taste buds dining at the restaurants that provide delicious food.
Location: Govardhan Vilas, Sajjan Nagar
Timings: 10.30 am to 6.00 pm
Price: 400 INR for adults, 250 INR for children
Must Read: 9 Best Places To Visit Near Sikar To Get Closer To The Rajasthani Roots In 2021
2. Jeel Water Park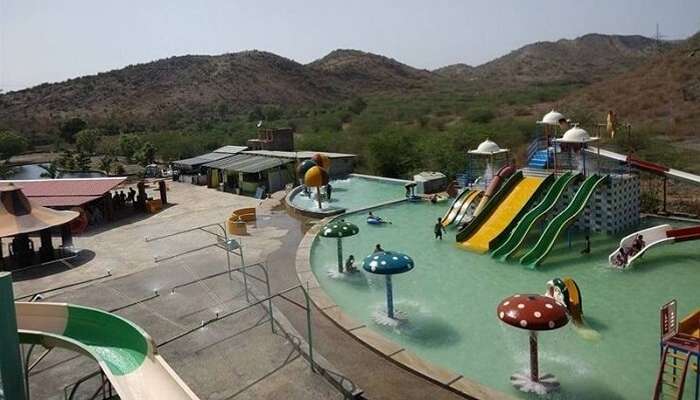 Enjoy slides, rides, pool time, and relish delicious food at the restaurants of this water park. Rain dance, wave pool, kiddie pool, boat rides, and speed slides bring all the fun and excitement for kids and adults. You can spend an entire day with your loved ones and enjoy a splash at the pools beating the summer heat.
A separate pool for kids is provided for them to have a lot of fun by themselves. It is safe and tubes are provided for kids to slide into the pool. Artificial lake adds to the beauty and the fun element at this place. Take boat rides in a swan like boats. Popular tracks are played for a rain dance. Kids have oodles of fun at this water park. It is affordable and comes with adventurous water slides. The DJ plays music to keep the visitors entertained.
You can view hills and landscapes from this water park. There are small and big rides suitable for all age groups. Kids will love spending all day at the water park. All the pools are clean and costumes for swimming are provided. Parking is free. There is no wi-fi at this water park. You can relax in the beautiful garden and have a great time. It is open throughout the year. Visit this water park with kids when you visit Udaipur.
Location: Chitrakoot Nagar, Near Bhairav Garh Palace, Udaipur
Timings: 10. 00 am to 6.00 pm
Price: 250 INR adults and kids
Suggested Read: 14 Places To Visit Near Alwar That'll Help You Make Your Rajasthan Trip More Productive
3. Snow Park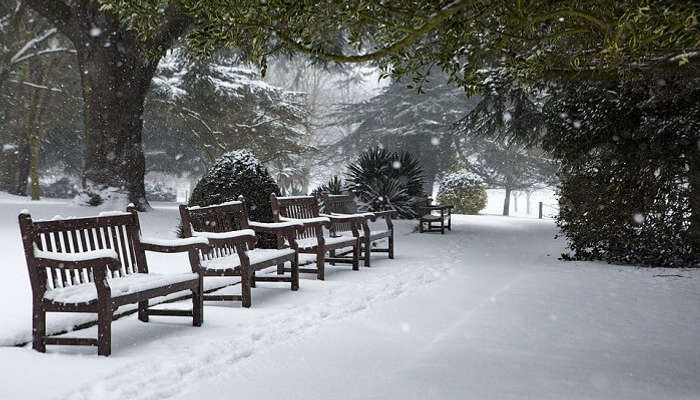 Enjoy a different climate when you are inside the Snow Park. A recreational place to visit with family and kids and enjoy the activities at this park. There are snow caves, ice tunnels, and many other attractions for kids to venture into and have loads of fun. Build snowmen, throw snowballs at each other and enjoy the icy weather inside this park during hot days of summer.
Music is played by the Dj. Icy slides are fun rides kids can take at this park. Take pictures in the pristine snow and enjoy an entire day at this park. It comes with many special attractions such as the sledging cart, snow cave, ice slides, snow play area, dance and music area, igloos, and more.
It is located inside Celebration Mall. You can shop, eat, and have a lot of fun inside this park. The temperature inside is 5 degrees. You have to rent clothing to enter the snow park. Snow thunder and laser lighting are features you will enjoy inside this park. There is also a space to party inside the snow. Teens and adults can have fun dancing and listening to music played in this zone.
Shoes, warm jackets, socks, and waterproof clothing are provided. Pregnant women, people with asthma, heart, and other health problems are not allowed to visit this park. The place is super slippery and you must take precautions when walking. You can have fun inside the igloo.
Location: Celebration Mall, Udaipur
Timings: 11.00 am to 10.30 pm
Price: 400 INR for adults
Further Read: Monsoon In Jaisalmer: A Guide To See The Best Sights Of The Golden City Of Rajasthan In 2021!
Udaipur is a city of palaces and lakes. Enjoy the breathtaking view of the scenic areas, relax in the gardens and have a fun time at these water parks. A nice place to spend time with kids and have fun. Kids can have a great time at these water parks and spend all day in water activities and pools. So, now when you plan a vacation in Udaipur make sure to enjoy a great time at one of these theme parks and enjoy a time like never before.
Frequently Asked Questions About Water Parks In Udaipur
Q. Which is the best water park in Udaipur?
A. Marvel water park is the best in Udaipur. It has many fun and adventure slides, pools, and activity areas.
Q. Which water park is open throughout the year?
A. Jeel water park is open throughout the year.
Q. Which water park has affordable tickets?
A. The tickets at the Jeel water park are budget-friendly.
Q. Which amusement park is present inside Celebration Mall?
A. Snow Park is located inside Celebration Mall and has fun snow slides and many activities.
Q. Is the locker facility provided at Snow Park?
A. No, you are supposed to take care of all your belongings.
Q. Which is the oldest water park in Udaipur?
A. Marvel is the oldest water park in Udaipur.
Q. At which park can you organize parties and events?
A. Snow Park and Jeel Water park are the places that let you organize parties and events.
---
Looking To Book A Holiday Package?
---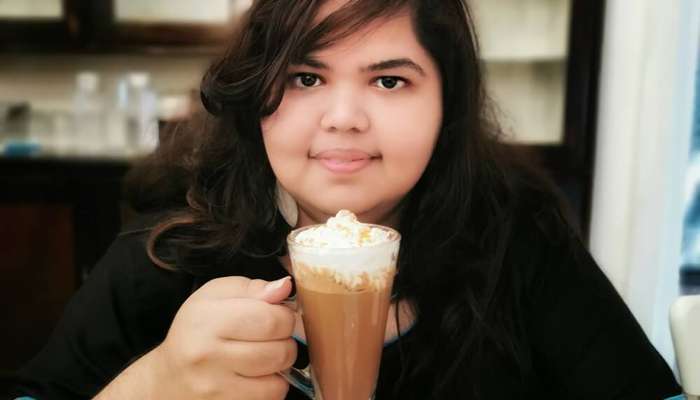 Comments
comments