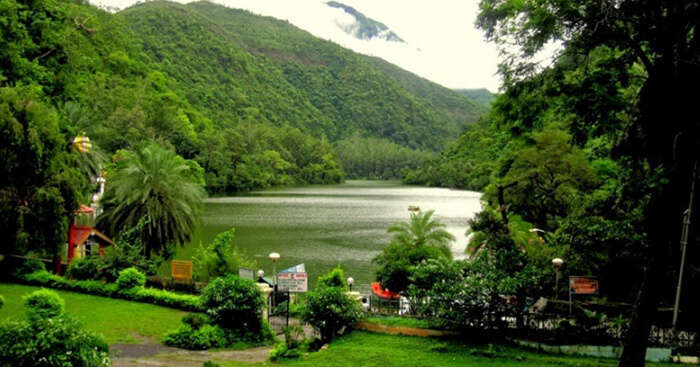 Small and beautiful towns of Himachal are popular choices for peaceful weekend getaways from Delhi. A weekend getaway to Renuka lake, 83 km from Nahan in the Sirmaur district of Himachal Pradesh, is the perfect escape one can have.
Like other popular Himachal towns—Kasauli, Kasol, Dharamshala, Manali, this one is highly popular among city dwellers. Reasons are proximity (from Delhi and Chandigarh), good connectivity, splendid beauty, and the perfect weather.
Details About Renuka Lake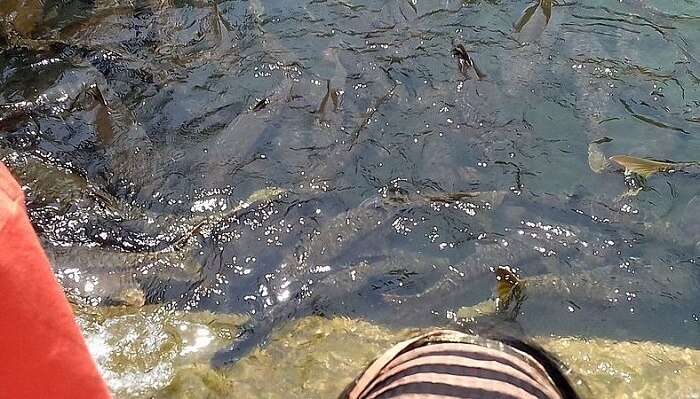 Find below a few answers to the questions that might pop up in head when planning a weekend getaway to Renuka Lake in Himachal Pradesh.
Distance From Delhi: 315 km; which means you need about 7 hours to drive if you are in your own vehicle.
Ideal Trip Duration: 1 Night/2 Days
Ideal Time To Visit: Renuka Lake temperature usually hovers around 18.8 degrees Celsius and is a year-long destination. Although, the best time to take a trip to Renuka Lake is either from April to June or September to November.
Cab Fare Estimate: A return trip from Delhi to Renuka would cost INR 7,500 approximately. Click here for fare breakup and more options. Same cab will take you to Renuka lake at INR 9 per km.
Best Suited For: Renuka Ji is a great destination for a family weekend getaway and an impromptu ride with friends. It wins you over with the quietude and beauty it is known for.
Must Read: 7 Scintillating Places To Visit In Himachal Pradesh In Monsoon In 2022!

Ways To Travel
Most couples and friends travel to the Renuka lake in their own car or bike. With family and kids, a hired cab is a good option. Alternatively,
A non AC HRTC bus departs every hour from ISBT Kashmiri Gate Delhi. The fare is approximately INR 250 per person.
Go from Delhi to Chandigarh via flight and from Chandigarh to Nahan by bus or cab. Renuka Ji Lake distance from Chandigarh is approximately 130 kilometers.
Delhi to Ambala Cantonment station via train. From Ambala to Nahan in bus or cab.
When traveling to Renuka Lake from Dehradun, train, bus, or cab is a good option.
Suggested Read: 17 Monuments In Himachal Pradesh For Your Vacay In The Snow Laden State!

Places To Visit In Renuka Lake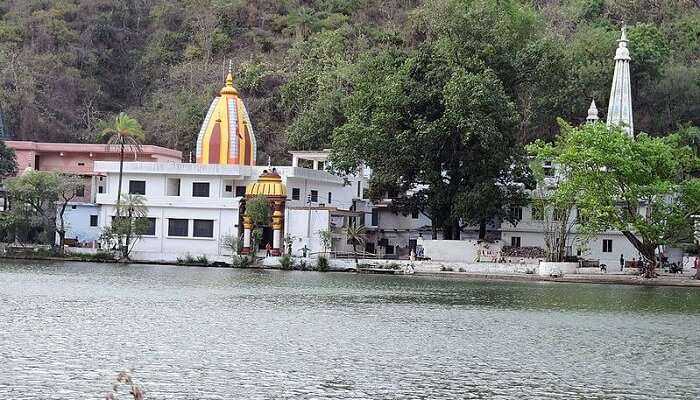 About 100 meters away from Renuka Ji is the Parshuram Tal and Renuka temple, which follows a mythological tale about Lord Parshuram and Mata Renuka. Other attractions and places to visit near Renuka Ji are: Jamu Peak (8 km away) – offering an excellent view of the lake from the top; a mini zoo (2 km away) – where you can spot Nilgai, Asiatic lions, and Himalayan black bears; and Jataun dam (5 km away).
Suggested Read: Himachal Pradesh In April: An Escape For Our Family To Unveil The Wonders Of The Hills
Things To Do In Renuka Lake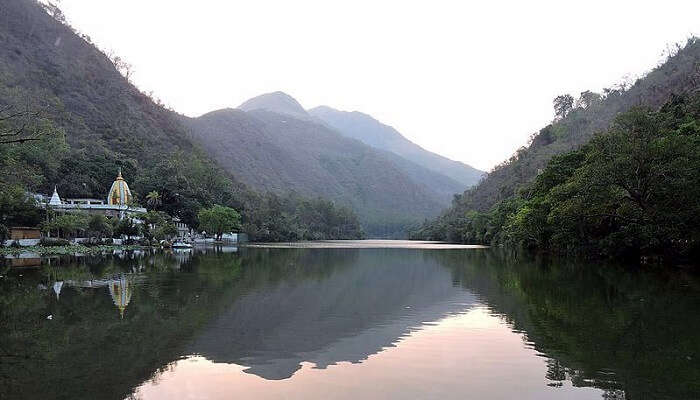 Renuka Ji and its surroundings offering serenity to city dwellers. It is great getaway to relax and unwind. Activities here include boating in the lake, a lion safari adjoining the zoo, angling near the Jataun dam, small picnic at the waterfall enroute the temple, and small treks and walks in the surrounding hills.
Suggested Read: 7 Best Airbnbs In Himachal Pradesh For One Of The Coziest Staycations Ever
Accommodation Near Renuka Lake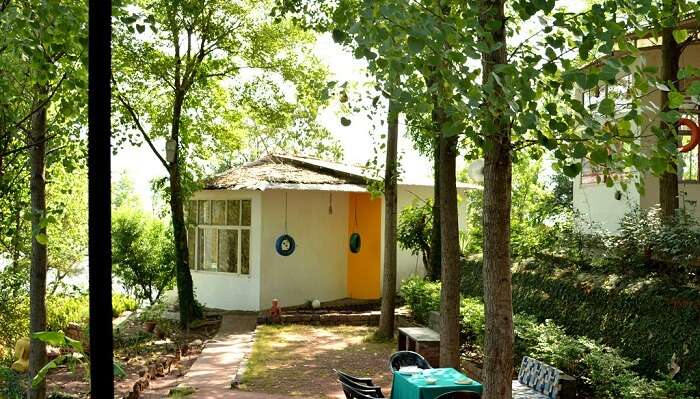 There is no dearth of places to crash after a tiresome day of exploring around Renuka Lake. This destination offers some of the most cozy rooms with mesmerizing views of the surroundings. For a budget stay, tariff is as low as INR 1,400 per night onwards, but as you look for more luxury and amenities, charges for accommodation go upto INR 5,000 per night.
HPTDC The Renuka: Nestled beautifully amidst the natural beauty and lush greenery, this hotel oozes out the vibes of coziness and relaxation. The views from the windows of this hotel takes away the breath of guests. The Renuka is a budget hotel and the tariff starts from INR 2,033 onwards.
Writer's Hill Resort: Located just a few kilometers from the lake, Writer's Hill Resort is a dream stay for those travelers who are seeking a home away from home. Surrounded by the luxuriant foliage, serving some of the most scrumptious homely food, and being welcomed by extremely courteous staff makes this hotel one of its kinds. The mesmerizing backdrop of Shivalik is nothing less than a cherry on top.The tariff for this hotel starts from INR 6,000 onwards.
Other options are Ekant Guest House, and Stella Inn Devicos. Also, a few hotels and guest houses including PWD guest house are available around Gurudwara Dashmesh Asthan in Nahan.
Suggested Read: Travel Tips For Himachal Pradesh: 11 Things You Should Know Before Visiting It In 2022

Photo Tour Of Renuka Ji
That's not all! Next we take you on a captivating photo tour of the poetic route to Renuka Ji. Loaded with beautiful sceneries, streams and waterfalls, sun peeking through tall mountains, and few unexpected delights, a quick trip to one of the most beautiful lakes in India is all you need to recharge your tired self.
1. Witness The Sunrise On The Way From Delhi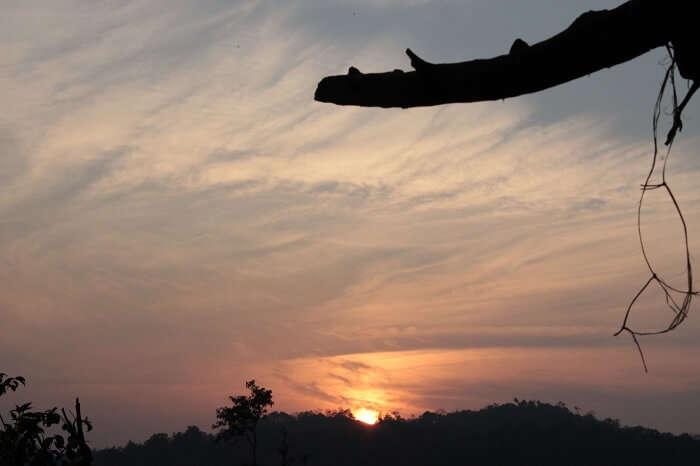 Sunset points are easy to find on the list of tourist attractions of any hill station. However, a few hill stations can offer a nice spot to witness a mesmerizing sunrise view. Undoubtedly, Nahan is one of them. Hit the road late night to make sure that you don't miss sunrise on your way to Nahan.
If coming from Delhi, you can also spend a night at Kikar Lodge, one of most stunning resorts near Chandigarh.
2. Devour Tea At The Uphill Of Nahan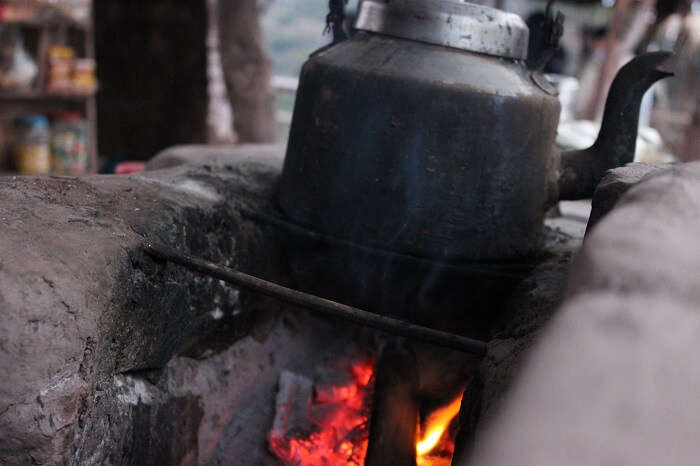 Apart from capturing moments in the camera, we took out some time for piping hot tea. Trust us, it tastes mind blowing in a chilly weather. The uphill of Nahan will not disappoint you, there are several stalls serving not only authentic mountain tea, but amazing view of Himalayan foot hills.
3. Enjoy Waterfall At Badolia Baba Temple!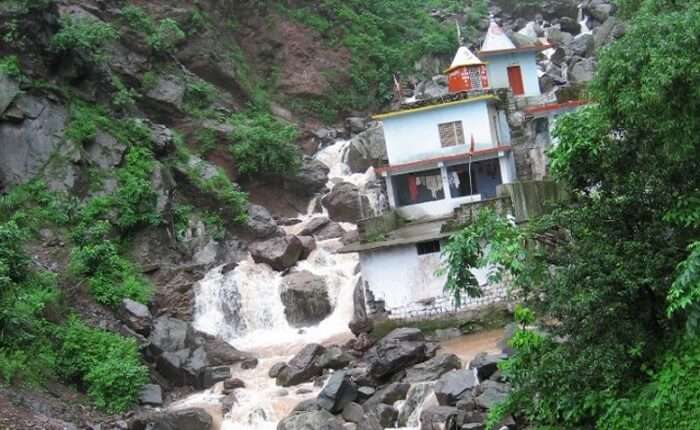 And just when you are about to reach, you'll see the Badolia Baba Temple right in front of a waterfall. If you wish to climb beyond the temple, just drop your belongings at the temple by requesting the priest. Space around the corner will take care of your vehicles while you climb up the fall.
4. Sip On Tea With The Wildlife
Drive around the lake to reach the well maintained Renuka Wildlife Sanctuary. The sanctuary is spread over 4 sq km, and can be seen from the drive-way that takes you to all important spots of the sanctury.
5. Take A Boat Ride On Renuka Lake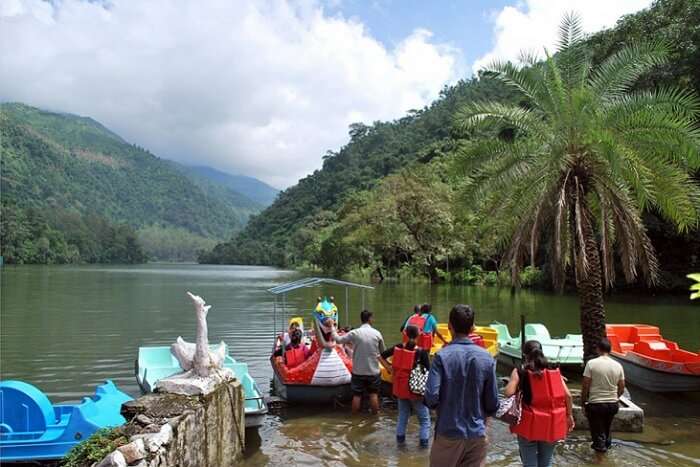 Add to the fun by hiring a boat to for a ride in Renuka Lake. Before hitting the road for Nahan, you can enjoy refreshments, specially Maggie (available now!), offered at local stalls.
6. Take In The Picturesque Views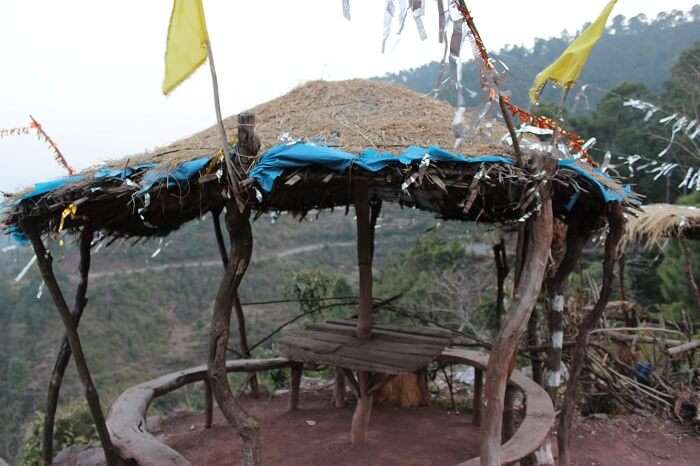 Rarely a road side tea stall offers sitting arrangement on the edge of the cliff. While returning to Nahan, do not miss to stop by at this only decorated tea stall; it is anyway hard to miss while passing by!
7. Pay A Visit To The Suketi Fossil Park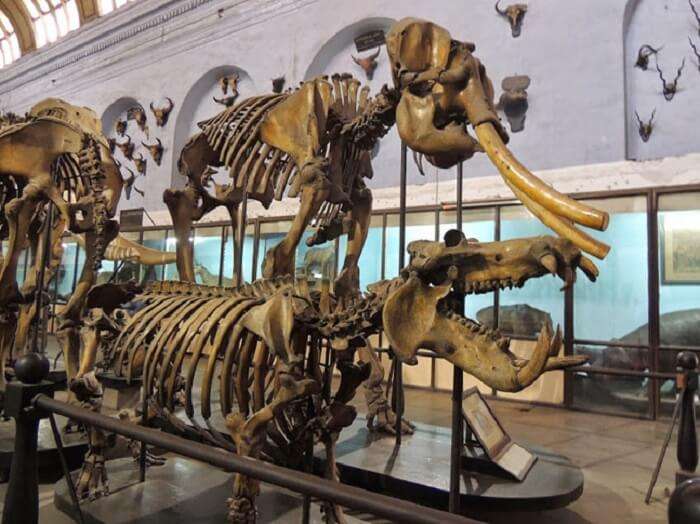 Take a look at the fossils of some of the magnificent but endangered animals of Himachal Pradesh. Get an insight into the wildlife of this beautiful destination.
How To Reach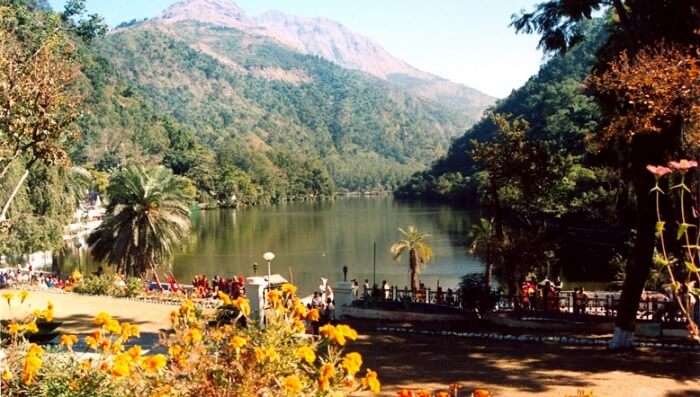 If you are driving or hiring a cab, start late night preferably. If going by train, aim to reach Ambala by late afternoon to avoid transportation hassles to reach Nahan. If going by bus, start late evening to reach Nahan by early morning.
Delhi to Renuka Ji: Route and Pit Stops
Going by road from Delhi, follow NH1 till Shahabad Markanda, which is approximately 170 km. Take a meal break at Murthal, one of the most popular budget breakfast places near Delhi. You can again stop at Karnal for some more refreshments. A lunch at Shahabad Markand is suggested. And as you climb uphill from here, there are some tea stalls on the way.
Further turn right from Shahabad Markanda on Barbara Road (SH4) till Kala Amb (65 km). From Kala Amb, take NH72 till Tourist Information Center Nahan (18 km), which will then lead to NH2. Climb 5 km uphill to reach Nahan and further Badolia Baba Temple. Renuka Ji from here is 50 km.
Further Read: 10 Hostels In Himachal Pradesh That Are Every Backpacker's Haven

With family or with friends, Renuka ji is great weekend getaway near Delhi. The calm, soothing, and rejuvenating atmosphere of this destination is bound to take away the breath as well as the stress of travelers. Plan your vacation to Himachal Pradesh and find yourself surrounded by the peacefulness of this ever so beautiful town.
---
Long Weekend Trips Starting @ Rs 3499/-
Take a trip to spend the upcoming long weekend with your buddies.
✓ Stay at 4 star rating hotels with local sightseeing, meals and transfers.
✓ Travel in AC coach round trip (from Delhi).
✓ All Inclusive Deal– Camping, Jeep Safari & Trekking as per itinerary
✓ Sign up NOW to celebrate the long weekend out of town!
---
Comments
comments