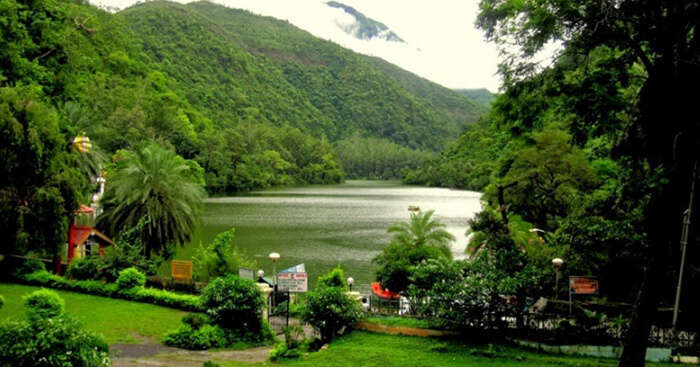 Small and beautiful towns of Himachal are popular choices for peaceful weekend getaways from Delhi. A weekend getaway to Renuka lake, 83 km from Nahan in the Sirmaur district of Himachal Pradesh, is the perfect escape one can have.
Like other popular Himachal towns—Kasauli, Kasol, Dharamshala, Manali, this one is highly popular among city dwellers. Reasons are proximity (from Delhi and Chandigarh), good connectivity, splendid beauty, and the perfect weather.
Distance from Delhi
315 km; which means you need about 7 hours to drive if you are in your own vehicle.
Ideal trip duration
1 Night/2 Days
Ways to travel
Most couples and friends travel to Renuka lake by their own car or bike. With family and kids, hired cab is a good option. Alternatively,
A non AC HRTC bus departs every hour from ISBT Kashmiri Gate Delhi. The fare is approximately INR 250 per person.
Go from Delhi to Chandigarh via flight and from Chandigarh to Nahan in bus or cab.
Delhi to Ambala Cantonment station via train. From Ambala to Nahan in bus or cab.
Cab fare estimate
A return trip from Delhi to Renuka would cost INR 7,500 approximately. Click here for fare breakup and more options. Same cab will take you to Renuka lake at INR 9 per km.
How to reach
If you are driving or hiring a cab, start late night preferably. If going by train, aim to reach Ambala by late afternoon to avoid transportation hassles to reach Nahan. If going by bus, start late evening to reach Nahan by early morning.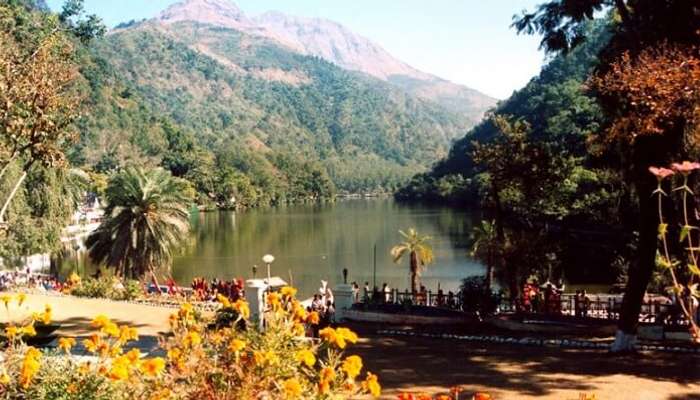 ---
Long Weekend Trips Starting @ Rs 3499/-
Take a trip to spend the upcoming long weekend with your buddies.
✓ Stay at 4 star rating hotels with local sightseeing, meals and transfers.
✓ Travel in AC coach round trip (from Delhi).
✓ All Inclusive Deal– Camping, Jeep Safari & Trekking as per itinerary
✓ Sign up NOW to celebrate the long weekend out of town!
---
Delhi to Renuka Ji: Route and pit stops
Going by road from Delhi, follow NH1 till Shahabad Markanda, which is approximately 170 km. Take a meal break at Murthal, one of the most popular budget breakfast places near Delhi. You can again stop at Karnal for some more refreshments. A lunch at Shahabad Markand is suggested. And as you climb uphill from here, there are some tea stalls on the way.
Further turn right from Shahabad Markanda on Barbara Road (SH4) till Kala Amb (65 km). From Kala Amb, take NH72 till Tourist Information Center Nahan (18 km), which will then lead to NH2. Climb 5 km uphill to reach Nahan and further Badolia Baba Temple. Renuka Ji from here is 50 km.
Stay options
HPTDC Hotel, The Renuka, is not a very well maintained property, but it offers a beautiful view of the surroundings.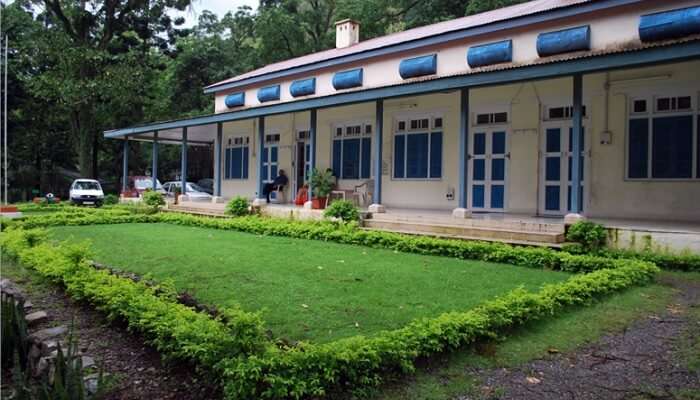 Image Source
For a dream stay, head to Writer's Hill Resort, 8 km away.
Other options are Ekant Guest House, and Stella Inn Devicos. Also, a few hotels and guest houses including PWD guest house are available around Gurudwara Dashmesh Asthan in Nahan.
Tariff estimate
For a budget stay, tariff is as low as INR 1,400 per night onwards, but as you look for more luxury and amenities, charges for accommodation go upto INR 5,000 per night.
Key attractions
About 100 meters away from Renuka Ji is the Parshuram Tal and Renuka temple, which follows a mythological tale about Lord Parshuram and Mata Renuka. Other attractions and places to visit near Renuka Ji are:  Jamu Peak (8 km away) – offering an excellent view of the lake from the top; a mini zoo (2 km away)  – where you can spot Nilgai, Asiatic lions, and Himalayan black bears; and Jataun dam (5 km away).
Things to do
Renuka Ji and its surroundings offering serenity to city dwellers. It is great getaway to relax and unwind. Activities here include boating in the lake, a lion safari adjoining the zoo, angling near the Jataun dam, small picnic at the waterfall enroute the temple, and small treks and walks in the surrounding hills.
Best suited for
Renuka Ji is a great destination for a family weekend getaway and an impromptu ride with friends. It wins you over with the quietude and beauty it is known for.
Photo tour to Renuka Ji
That's not all! Next we take you on a captivating photo tour of the poetic route to Renuka Ji. Loaded with beautiful sceneries, streams and waterfalls, sun peeking through tall mountains, and few unexpected delights, a quick trip to one of the most beautiful lakes in India is all you need to recharge your tired self.
We started from Delhi at night and encountered this beautiful sunrise on the way.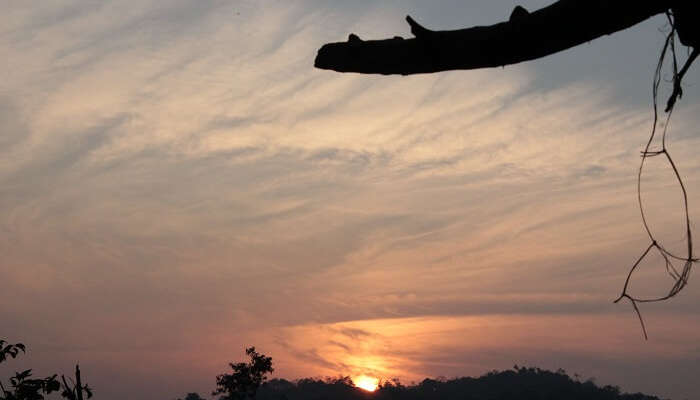 Sunset points are easy to find on the list of tourist attractions of any hill station. However, a few hill stations can offer a nice spot to witness a mesmerizing sunrise view. Undoubtedly,  Nahan is one of them. Hit the road late night to make sure that you don't miss sunrise on your way to Nahan.
P.S. If coming from Delhi, you can also spend a night at Kikar Lodge, one of most stunning resorts near Chandigarh.
Hot tea, spectacular view, beautiful weather and this is just beginning!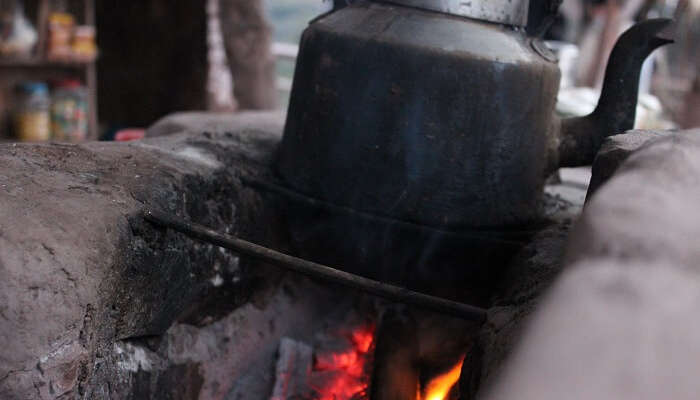 Apart from capturing moments in the camera, we took out some time for piping hot tea. Trust us, it tastes mind blowing in a chilly weather. The uphill of Nahan will not disappoint you, there are several stalls serving not only authentic mountain tea, but amazing view of Himalayan foot hills.
Enjoy waterfall en-route at Badolia Baba Temple!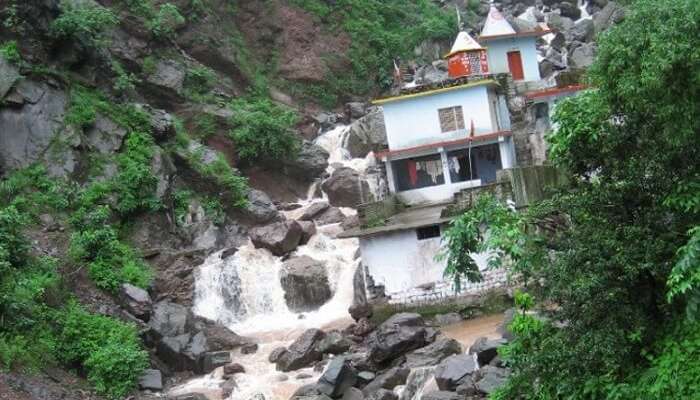 And just when you are about to reach, you'll see the Badolia Baba Temple right in front of a waterfall. If you wish to climb beyond the temple, just drop your belongings at the temple by requesting the priest. Space around the corner will take care of your vehicles while you climb up the fall.
Tip for smokers: Curb that urge to smoke after a long drive. If you are caught smoking by the priest, you will be asked to leave immediately.
At Renuka Ji, some more of the water God.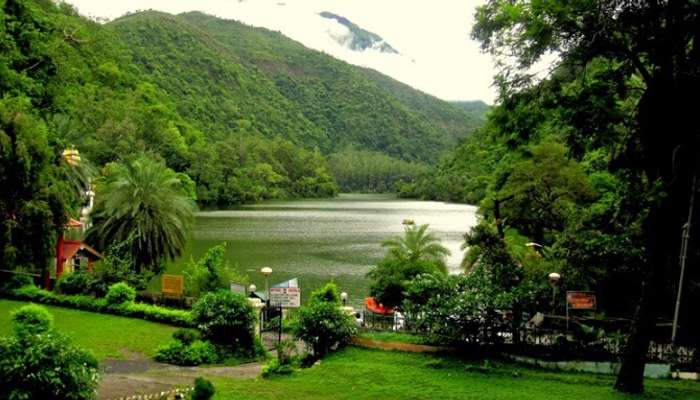 And an afternoon with the wildlife.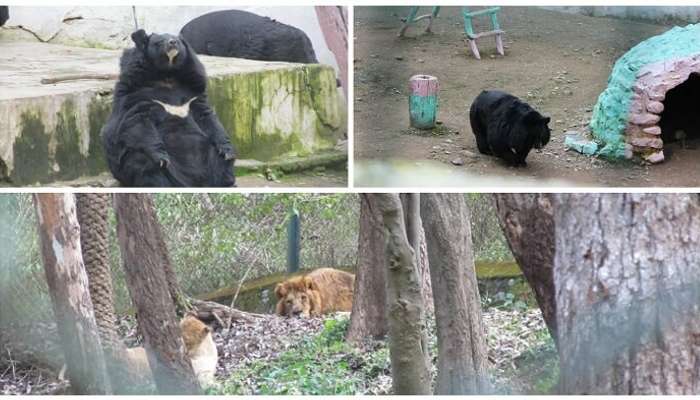 Drive around the lake to reach the well maintained Renuka Wildlife Sanctuary. The sanctuary is spread over 4 sq km, and can be seen from the drive-way that takes you to all important spots of the sanctury.
 Boating in the Renuka ji lake is good fun for kids.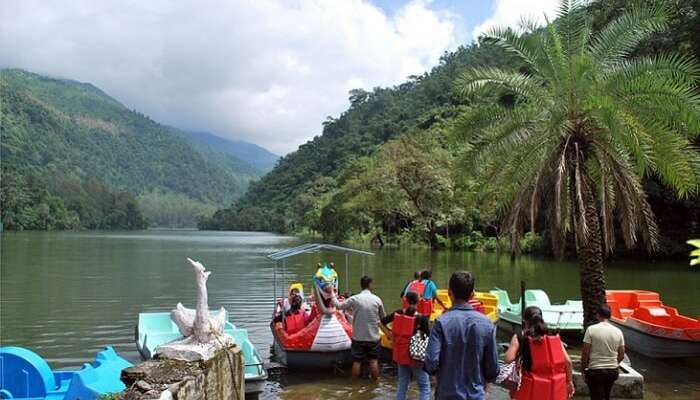 Image Source
Add to the fun by hiring a boat to for a ride in Renuka Lake. Before hitting the road for Nahan, you can enjoy refreshments, specially Maggie (available now!), offered at local stalls.
Just sit back and enjoy a cup of tea on the edge.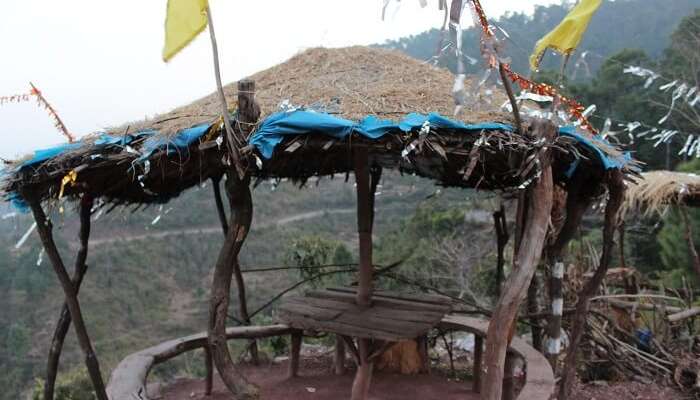 Rarely a road side tea stall offers sitting arrangement on the edge of the cliff. While returning to Nahan, do not miss to stop by at this only decorated tea stall; it is anyway hard to miss while passing by!
And as you return, don't miss the Suketi Fossil Park.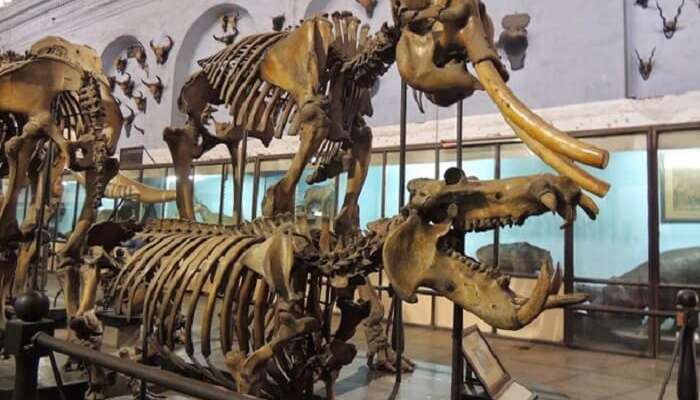 With family or with friends, Renuka ji is great weekend getaway near Delhi. Let us know what more you need to plan a trip here!
---
Long Weekend Trips Starting @ Rs 3499/-
Take a trip to spend the upcoming long weekend with your buddies.
✓ Stay at 4 star rating hotels with local sightseeing, meals and transfers.
✓ Travel in AC coach round trip (from Delhi).
✓ All Inclusive Deal– Camping, Jeep Safari & Trekking as per itinerary
✓ Sign up NOW to celebrate the long weekend out of town!
---
Comments
comments