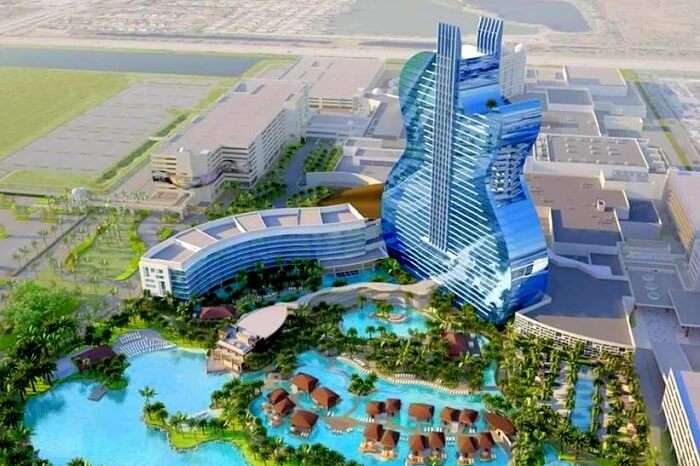 Humans have surpassed sheer imagination when it comes to technology and luxury. Almost every year, we are surprised with a new gift that brings the best of modern lifestyle! And adding more magnificence to that list of surprises is the new Guitar shaped hotel that will put 5 stars to the beauty of Florida and strike the chords of your vision! If you are a music lover then you will definitely love the concept and even if you are not, it will make you go crazy!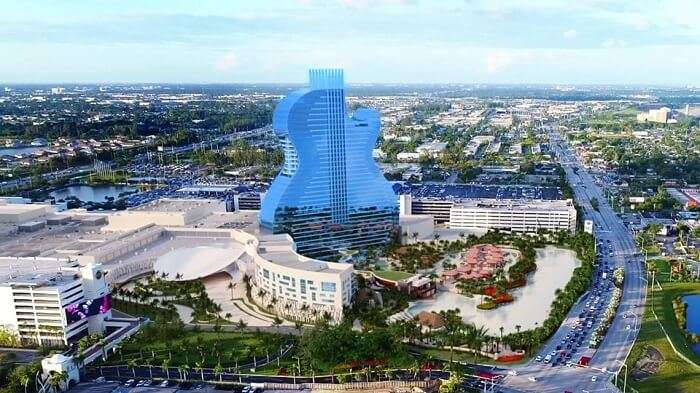 Seminole Hard Rock Hotel has announced the news of giving to the world its first guitar hotel tower that will be as high as 450 feet. The whole project will include the guitar shaped hotel, Hard Rock Casino and a recreated Hard Rock live.
The design of the 35-story hotel incorporates several guitars embedded back-to-back that will be a sight to behold! The hotel tower incorporates 638 guest rooms & suites, restaurants and more. And your wait of staying at the dreamy place will be over on October 25th!
Suggested Read: The New Zipline Ride Off Eiffel Tower Is Waiting For You, But Not For Long. Are You Game?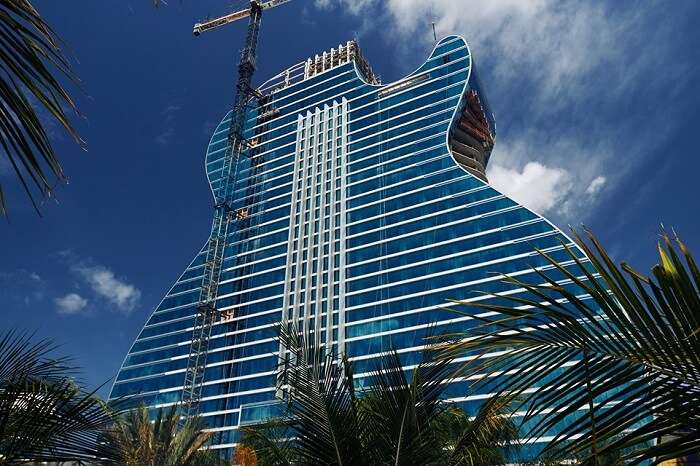 Hold up! There is more to it. Putting cherry on the cake are the world famous Adam Levine and Maroon 5 who will bring the guitar shaped hotel to life by playing their guitars at its opening ceremony.

Further Read: Two New Electric Buses From Manali To Rohtang Are All Set To Depart. Ready To Board?
Aren't you more than excited to not just put your foot into the sensational accommodation but also taste utmost luxury and fun? Well, plan your trip to the US in advance and follow up to make sure you don't miss anything!