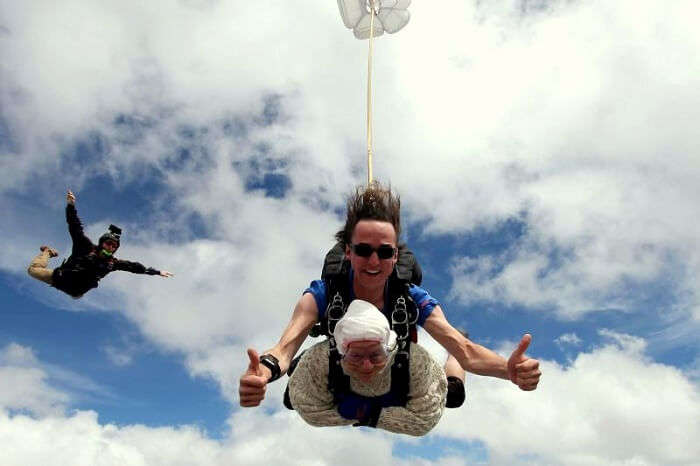 While old age puts a full stop on the dreams of many people around the world, Irene O'Shea is ruling all over the internet with her daring adventures at the age of 102. This South Australia resident has broken all the previous skydiving records and became the world's oldest skydiver after jumping off from the height of 14,000 feet for the third consecutive year.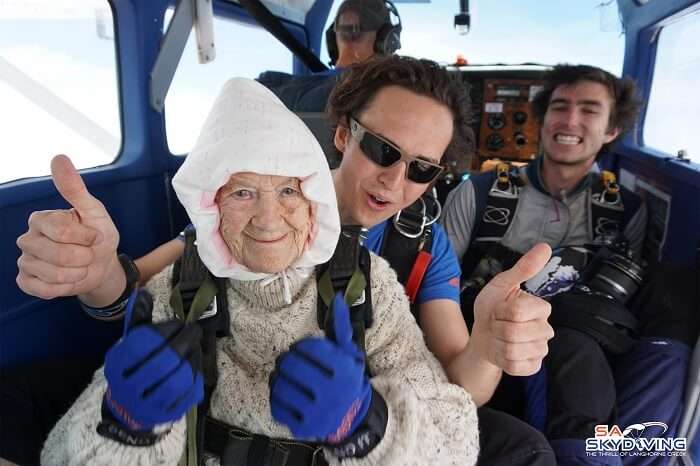 The SA skydiving company in Adelaide joyfully states her as, "An incredible woman, achieving incredible things" as she broke the record of a 101-year-old skydiver, Bryson William Verdun Hayes from Britain last weekend on a Sunday morning. And don't be too shocked if you have a plethora of questions in your mind already, because we did too. Here are a few of them to start with!
Q: When Was The First Time Irene Experienced Skydiving?
A: ABC News reports that Irene had experienced skydiving for the first time when she turned 100. She further stated that skydiving was her way of celebrating this age milestone, and since then she has been taking this extreme leap of faith every year according to SA Skydiving.
Q: What Is The Reason Behind Skydiving At The Age Of 102?
A: This senior citizen is not just jumping off from the height out of satiating her adventure thrills, but this year she took this leap for a cause. Irene lost her daughter 10 years ago due to Motor Neuron Disease, and she took this jump as a golden opportunity to raise money for Motor Neuron Disease Association Of South Australia and create awareness in the society in honor of her daughter.
Till now the incredible efforts made by this old lady has raised nearly $12,000 and now she is looking forward to raising $10,000 more.
And even after all this, don't forget to see the million dollar smile of Irene just before her jump!
Further Read: Top 21 Things To Do In Australia: Scuba, Skydiving, & More
Isn't it marvelous to see that age is actually no bar when it comes to living your dreams and traveling just like Irene has been doing. So, if you're all charged up and no longer want to be a couch potato, then plan your much-awaited international vacation and experience the thrill & joy of skydiving right away.