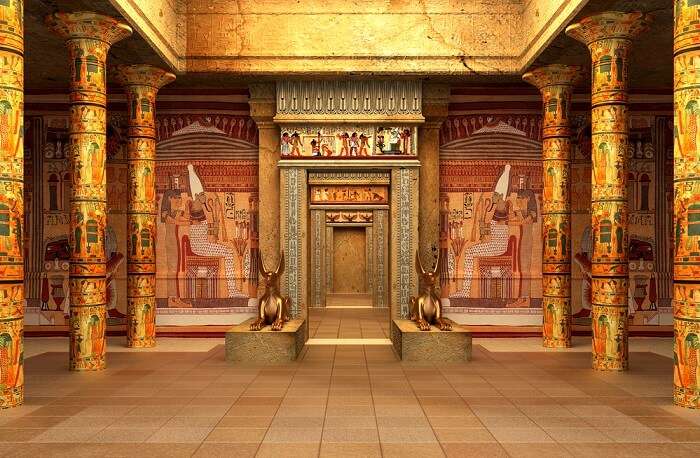 The first few things that Egypt brings to one's mind are the old-world charm, majestic kings, ancient ruins, and so on, right? After all, the country is famous for its great pyramids and the Sphinx. But, if you are really a history buff, then we have a news for you that will make you jump and rejoice. A 4000 year old tomb in Egypt has just been opened for public and is nothing less than a mystery!
The tomb of Mehu is a 4000 year old tomb in Egypt which is located in Saqqara necropolis near Giza. While the tomb dates back to the sixth dynasty and was discovered in 1940, the government has opened it for the public now.
The vault that has been restored has two rooms whose walls have been decorated with bright paintings and drawings dating back to the old times. The paintings and drawings depict the Egyptian life and feature dancing rituals, hunting and especially the marriage of two crocodiles which makes it exclusive.

Suggested Read: 20 Unique Things To Do In Egypt That No Travel Guide Will Ever Tell You About
The tomb has a narrow corridor that leads to six different chambers which have witnessed the burial of Mehu's lineage. According to the archaeologists, Mehu was a significant man of Egypt's administration.
This 4000 year old tomb in Egypt is being considered an important part of Egypt tourism that will help enhance it and make the people believe that Egypt is a safe place to visit. It is yet another attraction added to the ancient world of Egypt which will pull travelers from all around the globe.
Feeling the echoes of the Egyptian old times in your ears already? We'd say, plan your Egypt trip with TravelTriangle and explore the tomb.