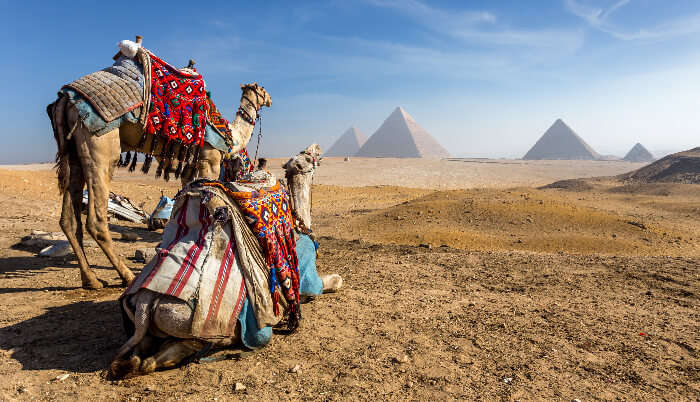 If you consider yourself a globetrotter, Egypt is one place that must figure on your bucket list for sure. Not only does it have the most beautiful cities – Cairo, Alexandria, and Giza – but there is a ton of stuff to do, explore, and shop for in this North African country. You can visit a lot of places to see and learn about Egyptian culture, and also engage in a lot of fun and educational things to do in Egypt that aren't really mentioned in any travel guide. Get a pen and a paper and note them all down while you scroll so that you do not miss out on any of these fascinating experiences that Egypt offers.
Top 20 Things To Do In Egypt
Wondering what to do in Egypt that doesn't feel mainstream? Here is a list of the best activities you can indulge in on your tour to this unique place:
Animal Care, Luxor – Volunteer
Hurghada – Go Scuba Diving
Giza – Learn To Make Papyrus
Egyptian Museums – Take A Guided Tour
Islamic Cairo – Shop For Leather, Jewels, And Perfumes
Giza – Go Camel Riding At Sunset
Royal Jewelry Museum – Marvel At Unique Jewels
Corniche, Alexandria – Take A Leisurely Walk
Zawiyyet al-Mayyiteen – Explore The City Of The Dead
Mt. Sinai – Hike To The Top
Khan El-Khalili Bazaar – Buy Souvenirs
Djoser Pyramid – Explore Earth's Oldest Stone-cut Monument
Karnak Temples– Pay Your Respects To The Pharaohs
The Nile – Sail On A Lit River Cruise
Abu Simbel Temples – Take A Day Tour
Heracleion – Dive To The Lost City Under The Sea
Malkata Palace – Discover Secrets Of Amenhotep's Kingdom
Siwa Oasis – Experience Berber Culture
Tamr Hena Museum – Witness Egypt's Creative Side
Al-Andalus Garden – Take A Stroll
1. Animal Care, Luxor – Volunteer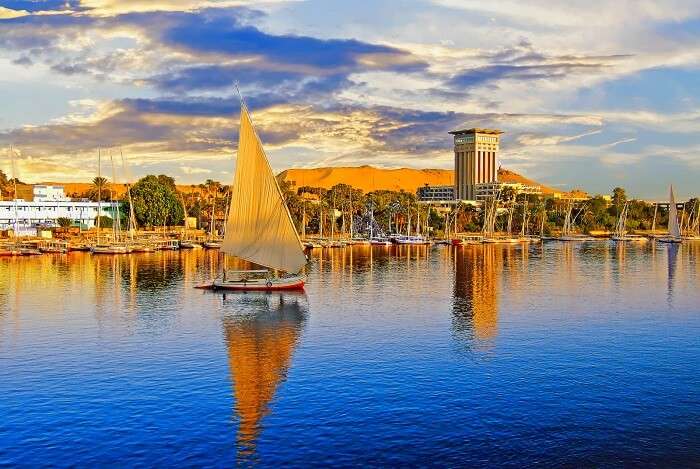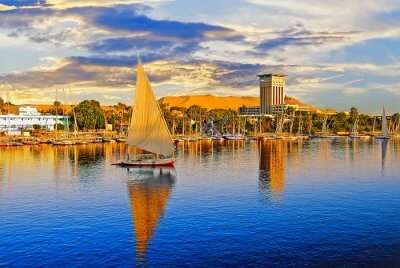 This one's for all you animal lovers out there. Famous for its hundreds of tombs, Luxor is also home to ACE, an organization which ensures that the working animals of Egypt are not forgotten. The place gets plenty of visitors who get a chance to watch trained vets take care of overworked horses, donkeys, stray dogs, and cats. What is more, you can easily stay back here for a couple of weeks and volunteer to help, which is for sure one of the most memorable activities to do in Egypt. While they need hands, you get all sorts of animal therapy in one of the world's oldest cities. This is one of the most satisfying non touristy things to do in Egypt.
Location: Luxor
Must Read: 12 Best Things To Do During Summer In Egypt And Capture The Scenic Views In 2022!
2. Hurghada – Go Scuba Diving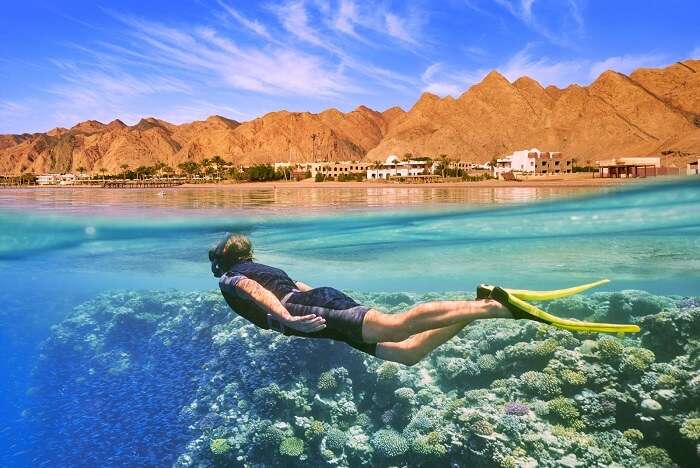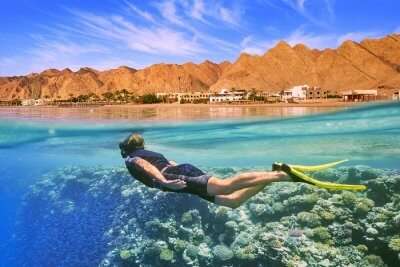 The Red Sea coast of Egypt is famous for the town of Hurghada, which offers lots of fun things to do in Egypt in December. The stunning landscape here, complete with coral reefs, crystal clear waters, and sandy shores makes for the perfect spot for diving and snorkeling. There are lots of activities in Egypt that you can engage in, but this is quite surprising, isn't it?. We believe your trip would be incomplete without a visit to the Grand Aquarium in Hurghada.
Location: Dahab, Sinai Peninsula
Average cost: INR 16,000
Suggested Read: 12 Picturesque Beaches In Egypt For A Travel Experience In 2022 You'll Never Forget
3. Giza – Learn To Make Papyrus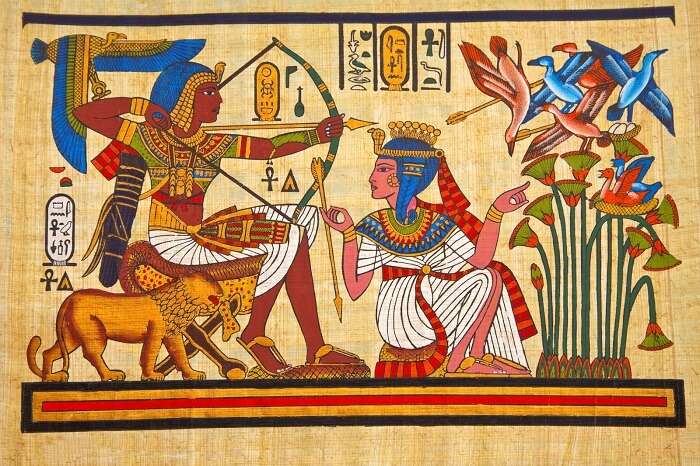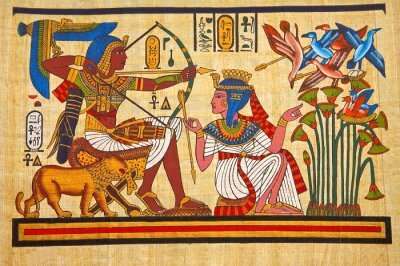 One of the Egyptian civilization's greatest achievements was the invention of paper. Specifically, they made writing material out of pulp derived from the papyrus tree that still grows along the Nile. At the Papyrus Institute in Giza (which is where the Pyramids are) visitors are enthralled with a demo of the way we believe the first Egyptians made paper. Interestingly, papyrus is one of the most famous things to buy in Egypt, and you can easily get your hands on papyrus souvenirs here to remember your Egypt trip in a very meaningful way.
Location: Giza
Average cost: INR 412
Suggested Read: Explore These 15 Best Places To Visit In Tanzania To Taste The Thrill Of An African Adventure!
4. Egyptian Museums – Take A Guided Tour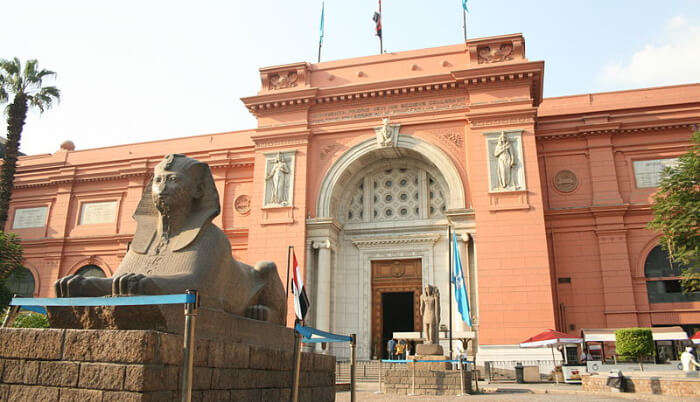 Witnessing the ruins of ancient temples, tombs, and pyramids from the ancient civilization is hands down one of the most important things to do in Cairo, Egypt. This museum houses the biggest collection of artifacts recovered from the ruins, like all the cursed gold of Tutankhamun's tomb and actual mummies and about 165,000 other artifacts. However, one of the ways to make this museum trip better is to hire a guide to show you around. Trust us, there is no better museum in the world for ancient history and spending money on a guide will only add to the memories.
Location: Egyptian Museum, Cairo
Average cost: INR 3,100
Suggested Read: A Detailed Guide On Egypt: Gift Of Nile
5. Islamic Cairo – Shop For Leather, Jewels, And Perfumes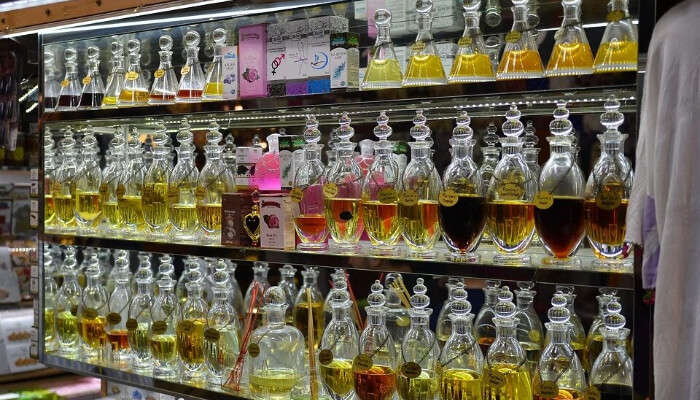 Behind the walled city lies what used to be the heart of the Islamic empire in Egypt. While there are stunning mosques that will delight the history and art lovers, there is also the world's oldest shopping center on the streets of Islamic Cairo. You can take a walking tour by yourself of this place, and buy loads of oriental jewelry, leather bags, and even Egyptian itra and aromatic spices, which is surely one of the most enjoyable things to do in Cairo at night. Your bargaining skills will help a lot here, as there is no way to say what item is really worth what.
Location: Central Cairo
Suggested Read: The Mightiest National Parks In Africa For The Love Of Wildlife And Adventure
6. Giza – Go Camel Riding At Sunset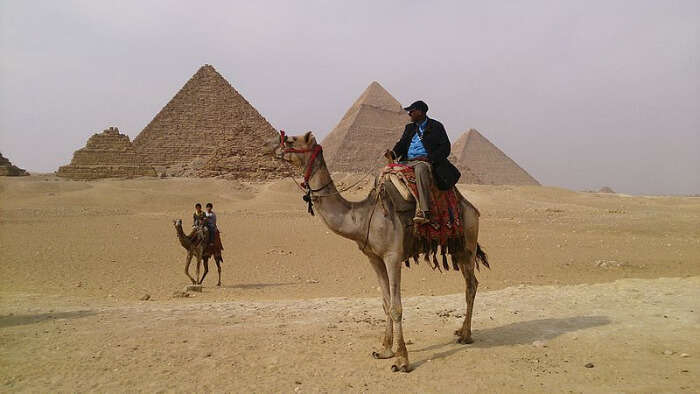 One of the seven wonders of the ancient world, the pyramids inspire awe. That's why riding into the sunset at Giza makes it to every list of Egypt things to do. The pyramids are on the Giza Plateau, at the edge where the dunes of Sahara begin showing. Hire a camel or horse for one, two, and four hour rides in the sand that engulfs the pyramids from one side. At sunset, visitors can witness the pyramids and golden sands in a light that is seldom seen by tourists or even captured in photos. This is one of the most romantic things to do in Egypt.
Location: Giza Plateau, Giza
Average cost: INR 2400
Suggested Read: Guide To Egypt In April: The Confluence Of Ancient History And Modern Luxuries
---
Planning your holiday but confused about where to go? These travel stories help you find your best trip ever!
Real travel stories. Real stays. Handy tips to help you make the right choice.
---
7. Royal Jewelry Museum, Alexandria – Marvel At Unique Jewels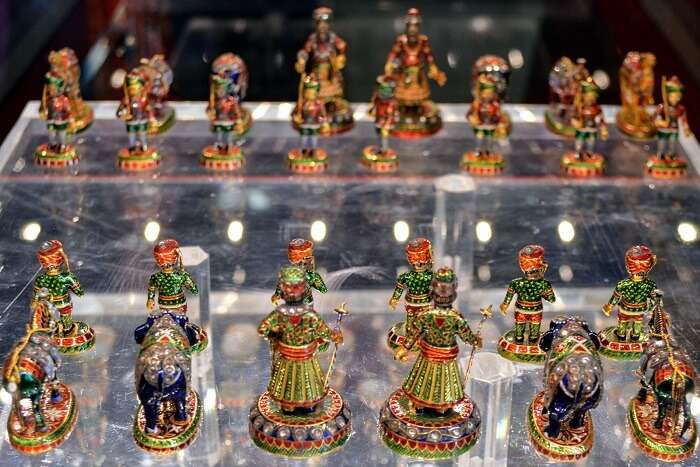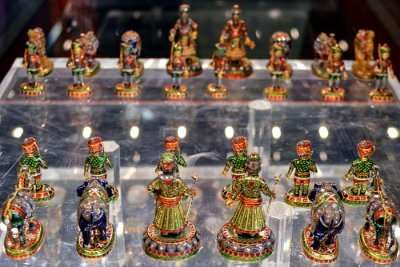 The city of Alexandria is a strange realm. There was a time when a number of classic Greek philosophers lived and studied here. Later, the Romans also established an outpost here. While the library of Alexandria is no longer there to study books at, you can still visit the jewelry museum that is the private collection of Fatima Haider. Trust us, visiting this museum is one of the best things to do in Egypt.
Location: Zizinia, Alexandria
Suggested Read: Honeymoon In Africa 2022: Top 11 Romantic Getaways For The Best And Unique Experiences!
8. Corniche, Alexandria – Take A Leisurely Walk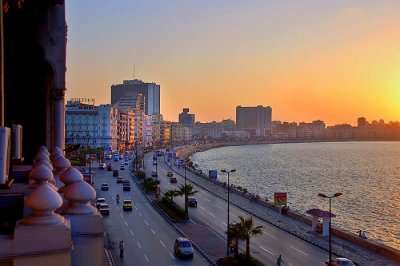 The coastal city is the perfect vacationing spot. Holidayers can always walk (or even drive) along the famous Corniche, a stunning waterfront promenade that runs from the Eastern Harbour to Montaza Palaca. The 10-miles long promenade offers extraordinary views of the Mediterranean Sea and is the perfect romantic stroll. After dark, the lights along the coast and the smell of the sea water are bound to make your heart flutter, which means walking this beach is one of the mandatory things to do in Egypt at night. This is one of the most intriguing yet free things to do in Egypt.
Location: Alexandria
Suggested Read: Winter In Egypt: A Guide For An Unforgettable Egyptian Experience This Winter
9. Zawiyyet al-Mayyiteen – Explore The City Of The Dead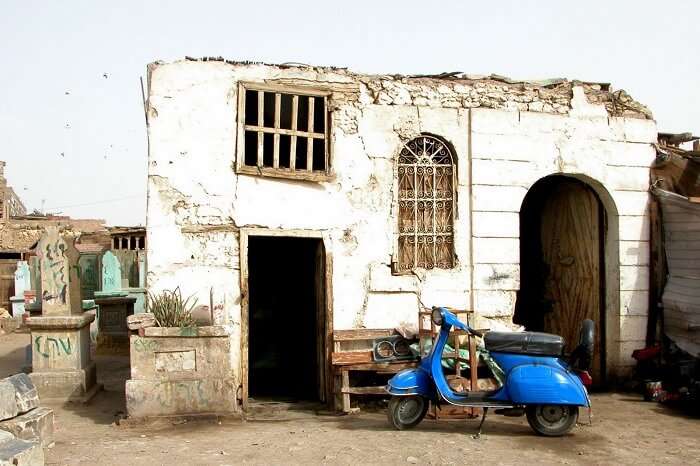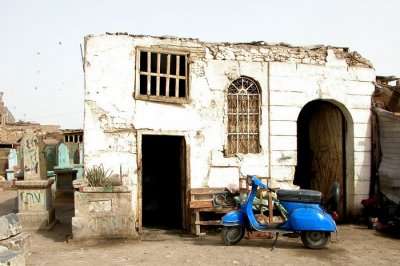 One of the largest cemeteries in the world, Zawiyyet al-Mayyiteen is hauntingly beautiful. Full of rows and rows of conical white domes, the cemetery is spread over many kilometers. The burial ground was used by Muslims and Christians both. It is located just outside the city of Minya and is the perfect opportunity to capture eerie beauty on your lens during sunrise and sunset. You can also spot a third dynasty pyramid here, which is the only one built on the eastern banks of the river Nile.
Location: El Minya
Suggested Read: 10 Best Honeymoon Places In Egypt For A Romantic Stint By The Pyramids In 2022
10. Mt. Sinai – Hike To The Top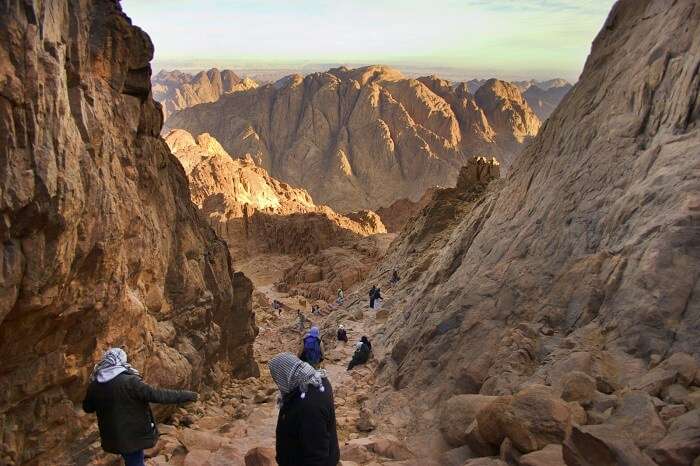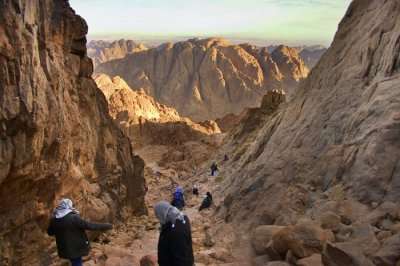 Mt. Sinai is famous as the place where Moses received the ten commandments from God. The hike is relatively easy and offers beautiful views of the South Sinai mountain range. The rugged hills stretched unto the horizon make this hike a stupendous experience. You should either reach the summit during sunrise or sunset to enjoy the views. Camels for hire are also available at the base.
Location: Jabal Mousa, South Sinai Governorate, Egypt
Average cost: INR 5000
11. Khan El-Khalili Bazaar – Buy Souvenirs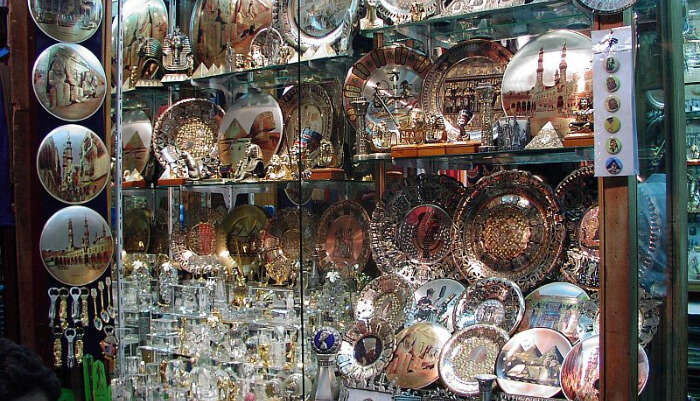 Image Source
Khan El-Khalili Bazaar has maintained its reputation as the Numero Uno seller of the unique tradition and culture of Egypt in the form of eye-catching souvenirs, home decor items, and gift items. Since its inception in the 14th century, this bazaar has been called Cairo's most authentic souk, and rightly so!
It's mainly some narrow cobbled streets that open into alcoves that in turn are packed with everything from fragrant spices to handcrafted silver jewelry, buying which is among the best things to do in Cairo. You'll see travelers in large numbers stocking up on souvenirs and bargaining with shopkeepers. Once you're done shopping, you can settle down at the famous café Fishawi's for some mint tea or Arabic coffee.
Location: El-Gamaleya, Islamic Cairo, Cairo Governorate, Egypt
Opening hours: 9 AM – 5 PM
12. Djoser Pyramid – Explore Earth's Oldest Stone-cut Monument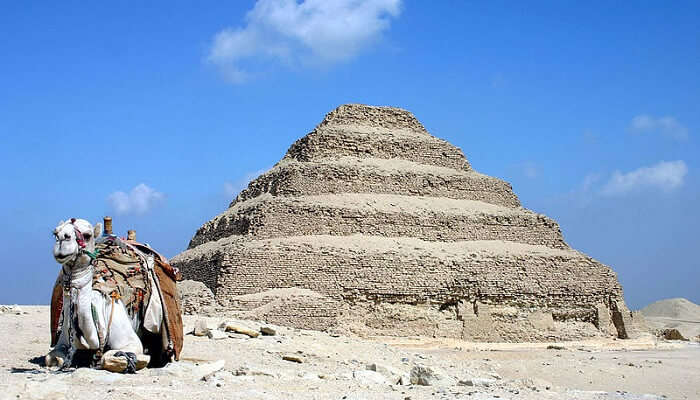 Image Source
If you're looking for offbeat experiences, then visiting the secluded and undiscovered Pyramid of Djoser in Saqqara will definitely be one of the top things to do in Egypt for you and your friends who love all things mysterious. It's a great place to visit for those who are always fascinated with pyramids and would love to see one minus the crowd and chaos.
Located just south of Cairo at the small town of Saqqara, the Pyramid of Djoser is the oldest stone-cut monument in the world. This unique pyramid was built way back in the 27th century BC using a special stepped style of architecture that pre-dates the smooth-sided pyramids of Giza.
Location: Al Giza Desert, Giza Governorate, Egypt
Opening hours: 8 AM – 5 PM
Suggested Read: 7 Best Restaurants In Luxor You Must Visit On Your Egyptian Retreat In 2022
13. Karnak Temples – Pay Your Respects To The Pharaohs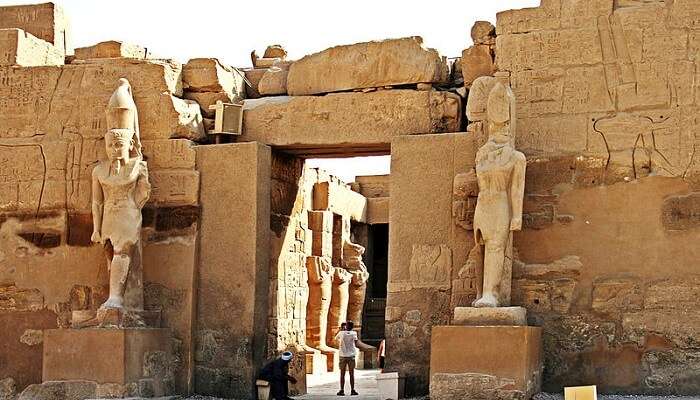 Image Source
The Karnak Temple complex is situated just north of Luxor and is among the most beautiful places in all of Egypt. Karnak was essentially a place of great religious significance for the ancient pharaohs of the 18th Dynasty. It also served as the main place of worship for the ancient Thebans of Egypt.
While most simply see it as a stunning monument, only historians, archaeologists and history geeks understand it's true eminence, which is why they come in great numbers to see this marvel from different corners of the world. Walking around the whole complex and seeing an astonishing collection of sanctuaries and shrines dedicated to the Theban Triad is among the best things to do in Luxor. Don't miss the Temple of Amun-Ra, the largest of the lot.
Location: Karnak, Luxor, Luxor Governorate, Egypt
Opening hours: 6 AM – 5:30 PM
Temple of Amun-Ra entry fee: INR 530
14. The Nile – Sail On A Lit River Cruise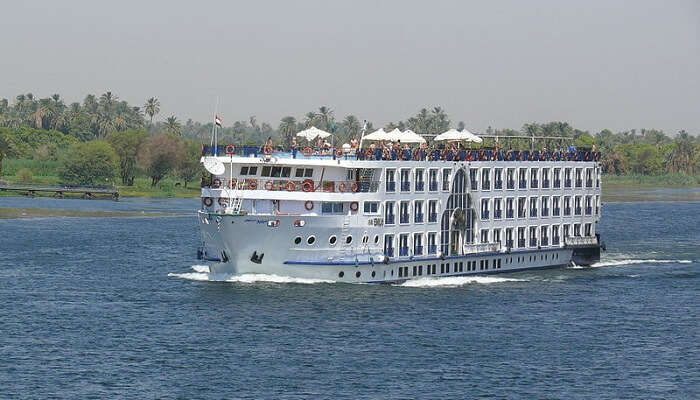 Image Source
Sailing over the beautiful Nile during dusk or at night is among the most invigorating and relaxing things to do in Egypt. In fact, the best way to see the ancient sights between the cities of Luxor and Aswan is to hop on to a multi-day River Nile cruise that offers a splendid perspective of the famous attractions of these two cities, and shows how these cities sparkle at night!
You can choose from the historic steamship of S.S. Sudan to luxury cruisers of Oberoi Zahra, to the inexpensive and traditional options like the delightful Felucca to sail over the Nile.
Starting price: INR 5,500 per person
Suggested Read: 5 Best Places Near Alexandria For Taking A Trip To The Ancient Egypt!
15. Abu Simbel Temples – Take A Day Tour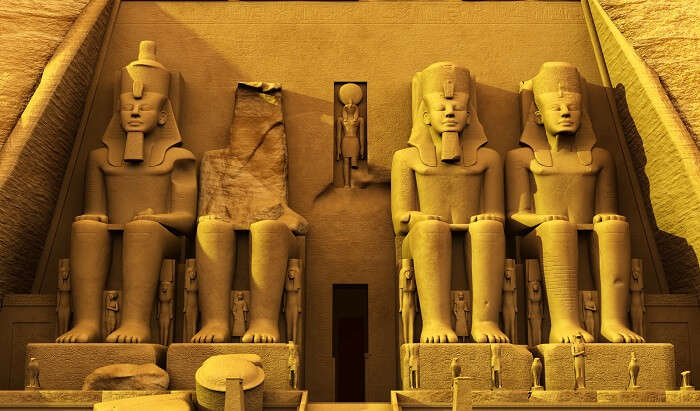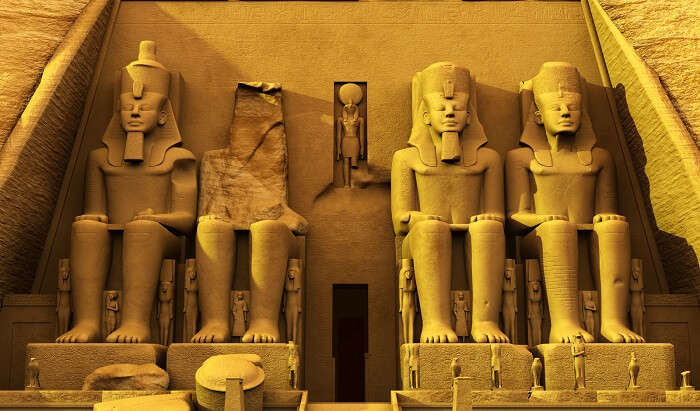 You cannot go home without seeing the famed Abu Simbel temples first. They are some of the most beautiful ancient structures in the world. The two magnificent temples at Abu Simbel have been built during the 13th century BC and were dedicated to Ramesses II and his queen, Nefertari. Later, they were relocated to a higher ground in order to save them from the frequent flood damage in the 1960s.
Four gigantic statues of Ramesses II can be seen guarding the entrance of the Great Temple that are sure to blow your mind! And once you step inside, you'll be overwhelmed to see yet another set of eight enormous statues that represent the pharaoh in his deified form.
Location: Abu Simbel, Aswan Governorate, Egypt
Opening hours: 5 AM – 6 PM
Entry fee: INR 884
16. Heracleion – Dive To The Lost City Under The Sea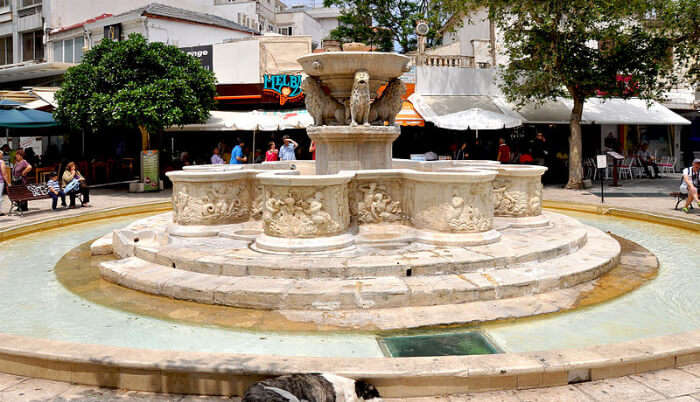 Image Courtesy: AJ Fraile
A mere legend once, the city of Thonis-Heracleion has now turned into a fascination for travelers. Dominating various rare inscriptions and ancient texts, this city has been lying hidden from the eyes of the world for thousands of years, submerged in the depths of the sea. And finally, after years of searching, it has been discovered lying at the bottom of Abu Qir Bay off the coast of Egypt.
Deep down in those waters are some amazing structures of this submerged city, including 64 ships, 700 anchors, caskets of gold coins, tall statues, and best of all – the remains of a massive temple dedicated to the god Amun-Gereb. Diving to the depths to see those well preserved ruins is among the best things to do in Egypt for thrill-seekers and those who wish to catch a rare glimpse into the Egyptian life 2300 years ago.
Location: Abu Qir Bay, Egypt
Suggested Read: Shopping In Egypt: 13 Places To Shop In The Country In 2022
17. Malkata Palace – Discover Secrets Of Amenhotep's Kingdom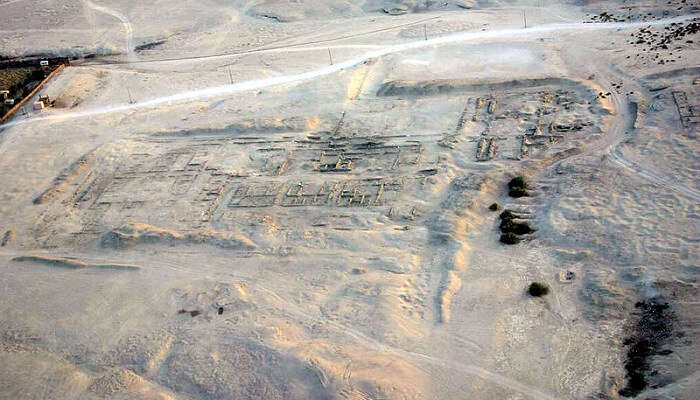 Image Source
Now in ruins, the Malkata Palace was once a vast palace that took up an entire city space and was home to one of ancient Egypt's most powerful rulers – Amenhotep III. Though the site now lies in ruins, a careful observation of this place tells a great many stories of the wealth and power of the pharaohs of old.
You will find everything from expansive courtyards, audience-chambers, harems, to even an enormous ceremonial lake at this Malkata site. A few of the walled structures that still stand showcase delicate carving and paintings that are still faintly visible. It's nothing less than the Taj Mahal of Egypt, except that it's 50 times bigger and in ruins!
Location: West Bank of the Nile, Thebes, Upper Egypt
Opening hours: Open 24X7
18. Siwa Oasis – Experience Berber Culture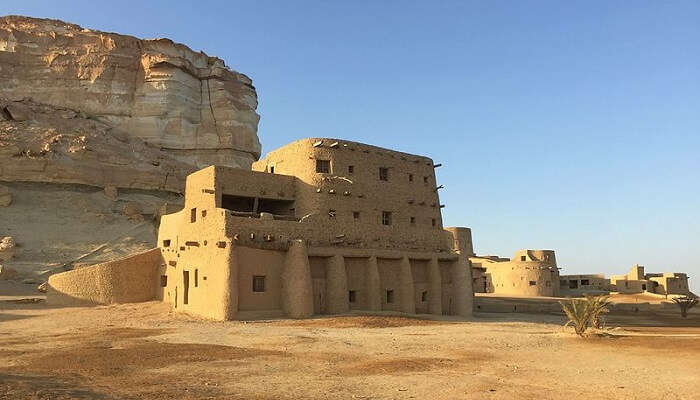 Image Source
Venture onto the road less traveled at Siwa Oasis, which is essentially a desert settlement situated near the Libyan border. Famous for its unique Berber culture, its massive date and olive plantations, and the bizarre temple of the ancient Oracle of Ammon that now lies in ruins, this town offers a deep insight into the rural culture of the Western Desert of Egypt.
While visiting this amazing hamlet can be one of the most intriguing things to try in Egypt, one must be careful and check with locals before setting off to it since the Western Desert is known to be quite unsafe at times.
Location: Near the Libyan border, Western Desert, Egypt
Suggested Read: 12 Festivals In Egypt In 2022 That Depict The Traditions Of The Country
19. Tamr Hena Museum – Witness Egypt's Creative Side
Image Source
Influenced by Egyptian, Greek, and Roman Empires over the years, Alexandria has a rich culture and history that leaves visitors in awe. And the famed Tamr Hena Museum is a great place to see this very culture and history.
From the early Christian church, to the latest democratic revolutions of the Arab Spring, you'll find data on plenty of important historic events at this museum depicted in the most interesting forms, which makes visiting it one of the most entertaining things to do in Alexandria, Egypt. Every aspect of this museum is intriguing and creative, be it the scaly Hydra hanging from the ceiling, effigies of caged monkeys and free-roaming snakes, to a small photo studio.
Location: 125 Sidi Gaber – Smouha, Alexandria 125125, Egypt
Opening hours: 10 AM – 6 PM
20. Al-Andalus Garden – Take A Stroll
Image Source
It's unlike any garden you've ever seen, so a visit to this beautiful space is a must for people traveling to Cario. Sitting on the banks of the river Nile, this unique garden is more a peaceful oasis that lies hidden behind high walls and the army of tourists that flock to Egypt every year.
This resplendent botanical garden is one-of-its-kind in the otherwise barren and dry Egypt and is studded with colorful mosaic benches, arches, and fountains that make it an Eden for lovebirds and photographers. The highlight is the Andalusian-style preserved structures, apart from statues of Pharaohs, lions, and the notable Egyptian poet Ahmed Shawky.
Location: El-Andalus, Zamalek, Cairo Governorate, Egypt
Opening hours: 9 AM – 2 AM (summers) | 9 AM – 10 PM (winters)
Entry fee: INR 183
Further Read: Newly Discovered 4,400-Year Old Tomb In Egypt Is Stealing Giza's Thunder Big Time
So, finally we think we have taken care of all your concerns regarding the unmissable things to do in Egypt. Haven't we? Plan your trip to Egypt with TravelTriangle right away to enjoy the best holiday experience! And if you're aware of any other experience that travelers must have on their trip to Egypt, let us know in the comments below.
Disclaimer: TravelTriangle claims no credit for images featured on our blog site unless otherwise noted. All visual content is copyrighted to its respectful owners. We try to link back to original sources whenever possible. If you own the rights to any of the images, and do not wish them to appear on TravelTriangle, please contact us and they will be promptly removed. We believe in providing proper attribution to the original author, artist or photographer.
Please Note: Any information published by TravelTriangle in any form of content is not intended to be a substitute for any kind of medical advice, and one must not take any action before consulting a professional medical expert of their own choice.
Frequently Asked Questions About The Things To Do In Egypt
What are fun things to do in Alexandria, Egypt?
The fun things that you can do in Alexandria of Egypt include witnessing unique jewelry at the Royal Jewelry Museum, strolling around the Corniche waterfront, visiting the Lighthouse of Alexandria, exploring the site of Pompey's Pillar, and visiting the Citadel of Qaitbay.
What are the things to do in Egypt in the month of December?
Some of the most fun things to do in Egypt in the month of December include exploring the Pyramids of Giza and Saqqara, cruising across the Nile, visiting Cairo, and experiencing the popular eateries in Cairo.
Is it safe to visit Egypt during covid times?
The Egyptian Government has opened its borders for international travelers and issued some mandatory guidelines such as individuals with complete vaccinations are not required to produce a negative RT PCR test during departure, unvaccinated individuals are required to produce a negative RT PCR test done 72 hours prior to departure. Children below the age of 12 years of age are exempted from producing covid tests. Important protocols such as wearing face masks, using hand sanitisers, and social distancing should be followed in a public place.
What is the most famous thing in Egypt?
Egypt is famous for some of the world's most beautiful monuments, the likes of which include the Pyramids of Giza, the Great Sphinx, the Temples of Luxor, Abu Simbel, and Karnak Temples.
How should I dress in Egypt?
You can carry clothes like shorts, skirts, sundresses, tee shirts, tops, long trousers, and even swimwear on your trip to Egypt. But one must make sure to dress conservatively in religious places and cover their heads. Also, whatever you wear should not be too exposing so as to not disrespect the local customs and traditions.
What do the Egyptians drink?
Some of the most common and most favorite beverages of Egyptians include the local beer, wine, Arabic coffee, and mint tea. You can experience these drinks in some of the renowned cafes and restaurants in Egypt.
Is English widely spoken in Egypt?
Yes, you'll find that English is widely spoken in all the modern and commercialized cities and towns of Egypt like Cairo, Luxor, and Aswan. In few regions of the country, European languages are also used because of Egypt's popularity in tourism in recent years.
What can you do in Egypt?
There is plenty to do in Egypt. You can visit various temples, explore the ancient Egyptian monuments and learn its history at the museums, sail the Nile, try Egyptian cuisine, ride a camel in the desert, and much more.
---
Looking To Book A Holiday Package?
Book memorable holidays on TravelTriangle with 650+ verified travel agents for 65+ domestic and international destinations.
---
People also read:
Egypt in March Things to do in Luxor Places to visit in Giza