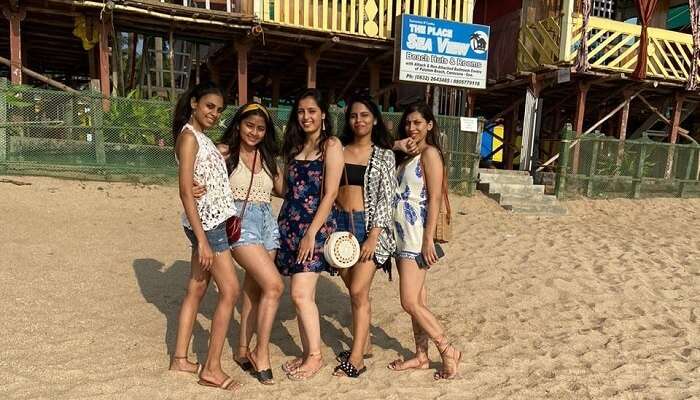 Goa in December is like the ultimate party zone and visiting during this time with friends is like the cherry on the top. Just like every youngster, Sanjana was planning to visit Goa with her friends to enjoy the new year. The only difference is that her trip finally happened and while you sit and plan make sure to take a look at her incredible 5 days group trip to Goa.
The plan to visit Goa was always in my mind and I found December as the best time to visit as the place brims with all the New Year party vibes. After looking for various options, we came across the TravelTriangle portal which helped us find the best hotel and made our trip quite hassle free in comparison to the being planned at the last minute. Take a peek at my entire experience and start planning your soon.
Details Of Our 5 Days Group Trip To Goa
Trip Type: Fun N Frolic Friends Trip To Goa
Cost: INR 2,70,000
Duration: 5 Days and 4 Nights
No. of People: 5
Inclusions: Welcome Drink, Transfers, Sightseeing, Government Taxes, Private Cab
Exclusions: Breakfast, Lunch, Dinner, Trip Supplements, Cab
Travel Agent By TravelTriangle: Unique Trip Maker
Our Itinerary Looked Like This:
Day 1: Arrival/Local Sightseeing
Day 2: Tour Of North Goa
Day 3: Trip To South Goa
Day 4: Experiencing Water Sports
Day 5: Departure
19 Places To Visit Near Goa In 2022 That Offer A Spell Binding Vacation To Travelers!
Experiences We Had During Our 5 Days Group Trip To Goa
Here is a list of the best experiences to enjoy while planning a vacation in Goa with friends and have a great time amidst the most surreal views of nature.
1. North Goa – Beaches, Relaxation, And Shopping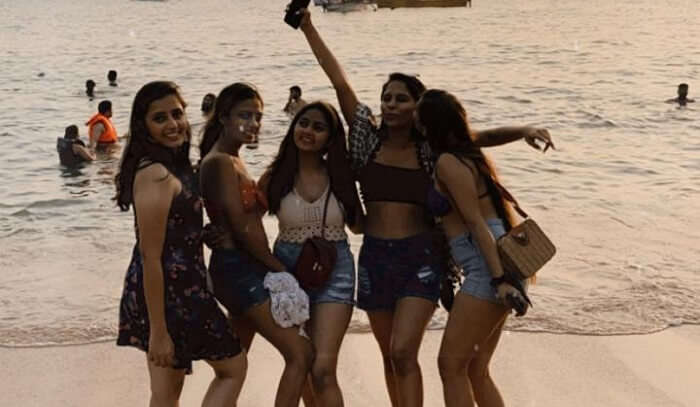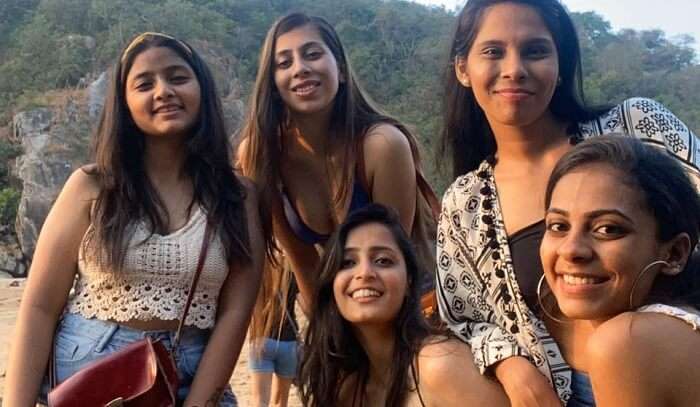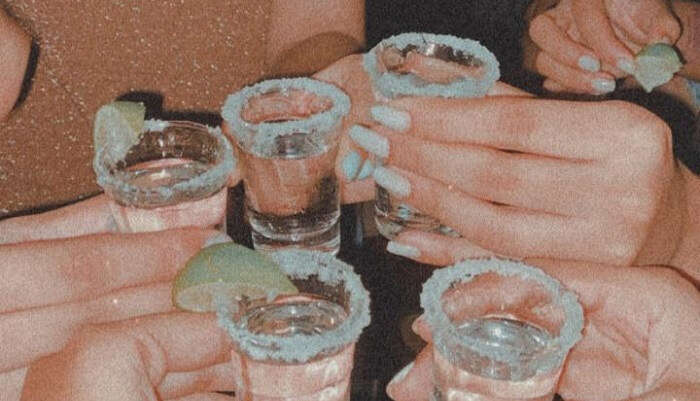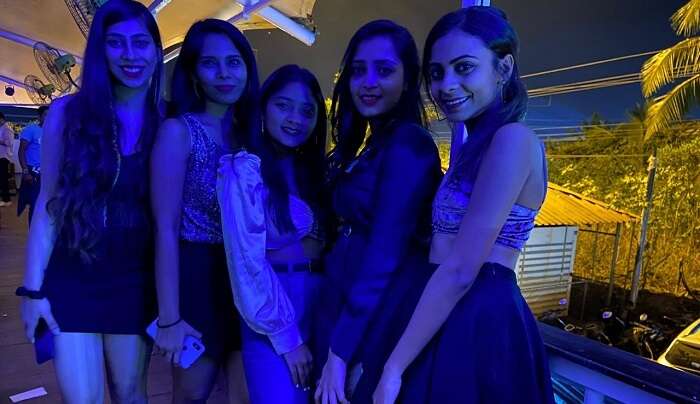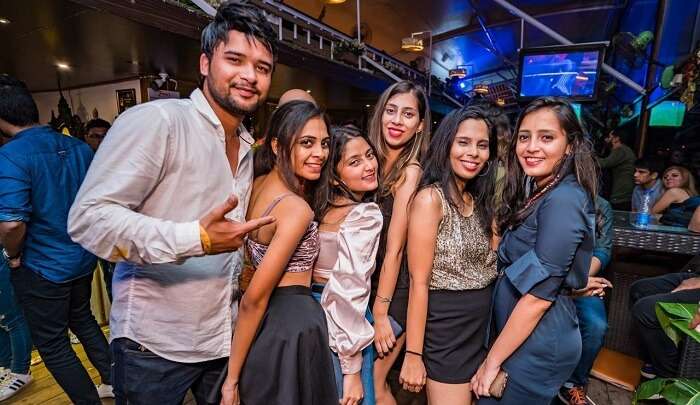 Our fun and frolic goa trip started with spending a day at North Goa. This is one of the happening sides of Goa which was at the top of our list. We started the day by exploring the pristine tropical beauty of Vagator beach, Baga beach, Calangute beach and the Candolim beach. Not just the scenic beauty is worth exploring, but apart from that there are some of the best water sports which are worth experiencing. And there is no doubt that the seafood in Goa is something which cannot be missed.
2. South Goa – Enthralling Dolphin Tour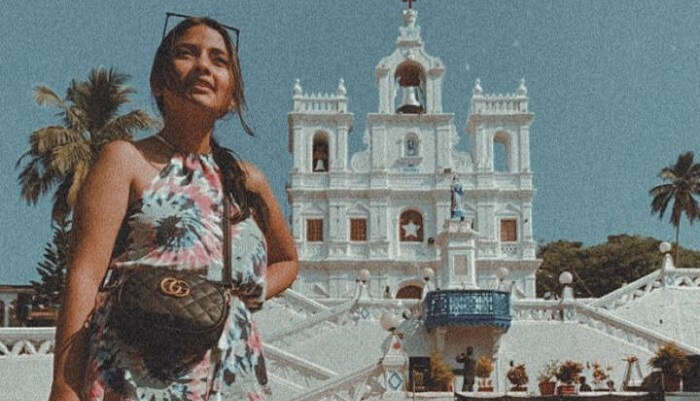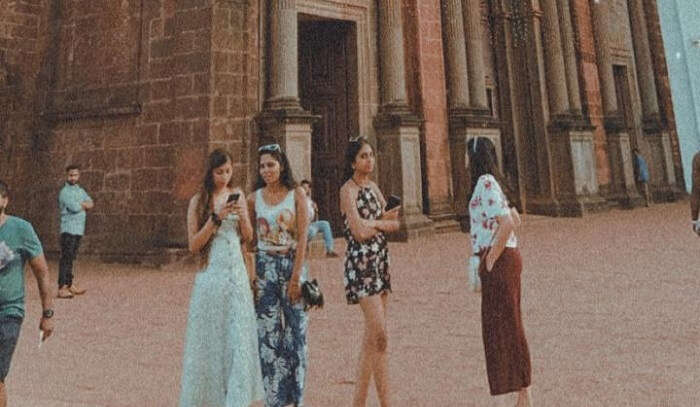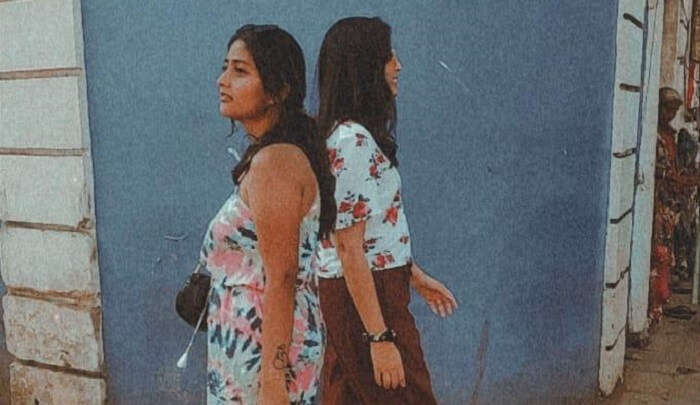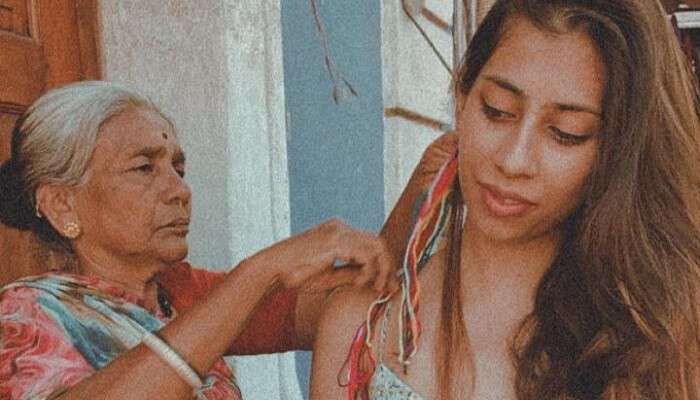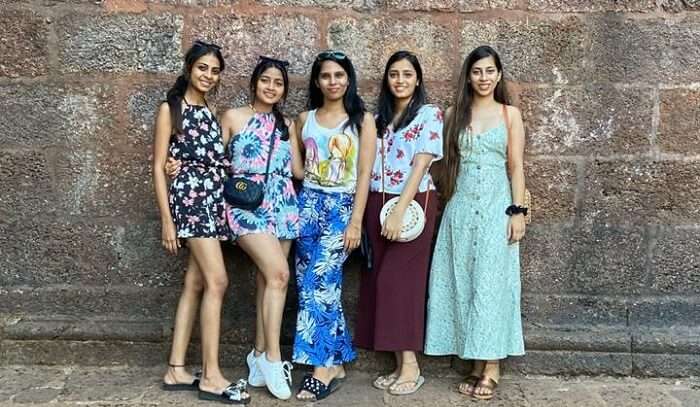 On the 3rd day, it was time to take a tour of South Goa which was all about exploring the spiritual places and surreal beaches for which this side of Goa is famous. Starting with the tour, we visited Miramar beach. The main highlight of the day was the dolphin tour which was quite a different experience for us. After that we also went to see some of the historical churches of Goa which includes the Bom Jesus Basilica.The best part about Goa apart from the beaches is its beach shacks which serve some of the delicious seafood dishes and beer.
10 Magnificent Places To Visit In Old Goa With Friends And Family In 2022
3. Goa – Time For Some Exciting Water Sports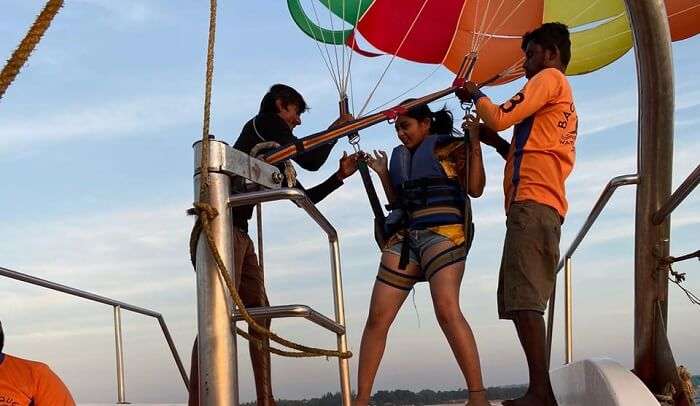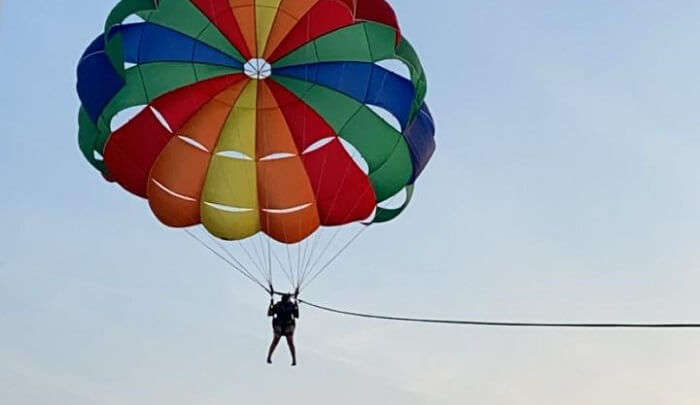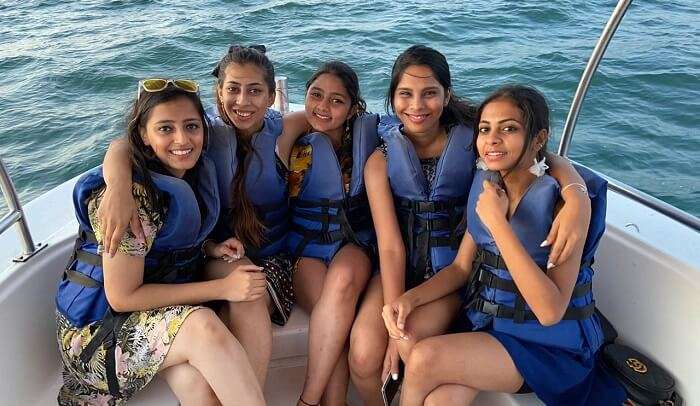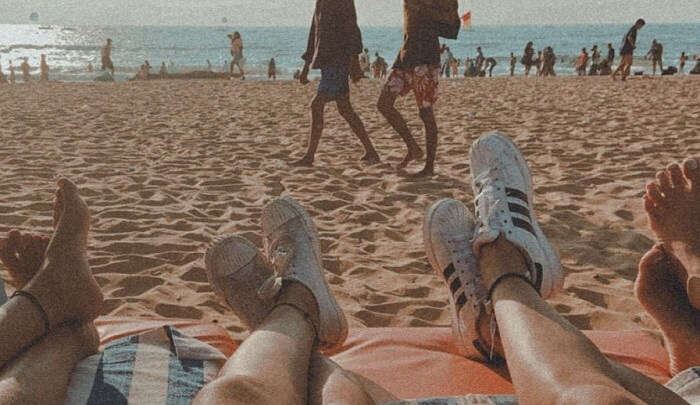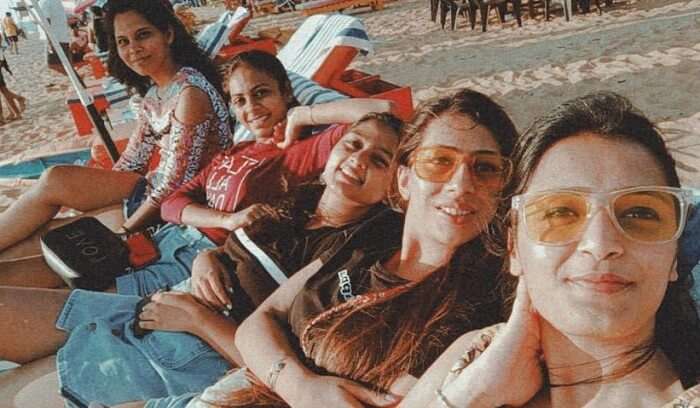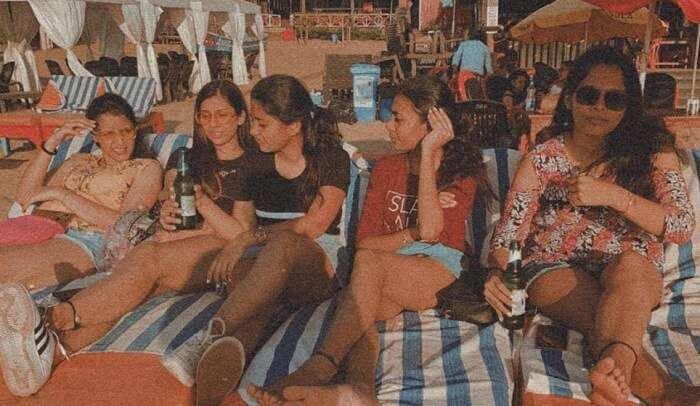 When in Goa, one thing which one cannot miss is the exciting water sports which are placed by the beach. We had the best time experiencing these enthralling rides which included skiing, parasailing and water scooters. This was just the perfect element to our friends vacation in Goa.
Highlights Of Our 5 Days In Goa
Palolem beach and Mambos
Old Goa Churches
Water Sports
Peaceful Shacks And Sunset
33 Rocking Party Places In Goa You Must Visit In 2022 To Get Your Feet Tapping!
Shopping In Goa
There is no doubt that it was difficult to resist the colorful markets of Goa. But due to time constraints we were not able to explore them much. For the shopaholics, these markets have very reasonable and pretty things to buy as souvenirs.
Tips For Traveling To Goa Trip In December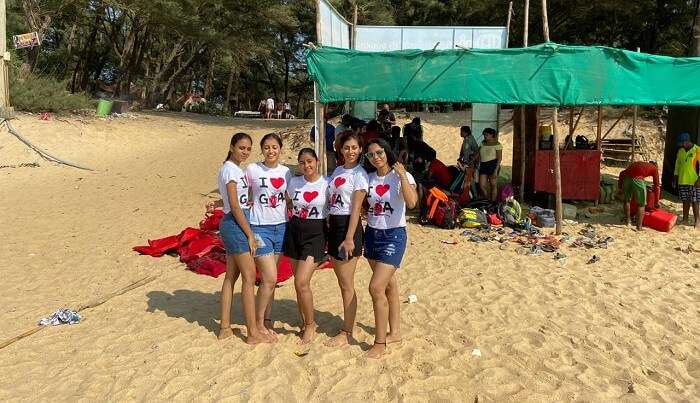 Stay alert and beware of the local crowd
Make your bookings prior as December is the peak time
Nightlife in Goa cannot be missed
33 Rocking Party Places In Goa You Must Visit In 2022 To Get Your Feet Tapping!
What To Pack For Goa In December
Goa is a place which calls for a party and you just have to be ready for that. Make sure to bring sunscreen, shorts, dresses, shades and flats. These are the must things to pack in your bag as the weather here is tropical. These things will help you stay cool and breezy. بنك بايير payeer
Our Experience With TravelTriangle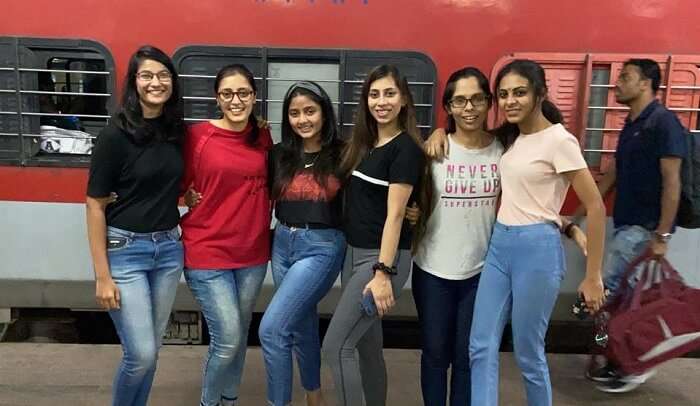 This was our last minute plan and we had an amazing time on our vacation in Goa. The agent was quite active and the entire process was quite smooth.
Canyoning In Goa: Experience An Adrenaline Rush Like Never Before!
Is your friend's trip to Goa still on hold? If yes, then take inspiration from Sanjana's amazing 5 days group trip to Goa and enjoy a time like never before. With the beaches, churches and shacks, a vacation in Goa with friends is like coming out of all the stress. So if you're still in the dilemma of whether you should go or not, here are all the reasons why you should go! ملاعب كاس العالم 2024
Frequently Asked Questions By Travelers 
How much would a trip to Goa cost?
A vacation in Goa costs around INR 2500-2700 per person/per night.
How do I plan a 5 day trip to Goa?
While in Goa for 5 days make sure to enjoy the exciting nightlife, go on a beach spree, explore the Aguada Fort and also spend a fun-filled day at the flea markets.
What should I buy from Goa?
Goa is famous for shopping things like Cashew Nuts, Spices, Feni, Handicrafts and Music. الرياضية اون لاين
{
"@context": "https://schema.org",
"@type": "FAQPage",
"mainEntity": [
{
"@type": "Question",
"name": "How much would a trip to Goa cost?",
"acceptedAnswer": {
"@type": "Answer",
"text": "A vacation in Goa costs around INR 2500-2700 per person/per night."
}
}
, {
"@type": "Question",
"name": "How do I plan a 5 day trip to Goa?",
"acceptedAnswer": {
"@type": "Answer",
"text": "While in Goa for 5 days make sure to enjoy the exciting nightlife, go on a beach spree, explore the Aguada Fort and also spend a fun-filled day at the flea markets."
}
}
, {
"@type": "Question",
"name": "What should I buy from Goa?",
"acceptedAnswer": {
"@type": "Answer",
"text": "Goa is famous for shopping things like Cashew Nuts, Spices, Feni, Handicrafts and Music."
}
}
]
}
Comments
comments