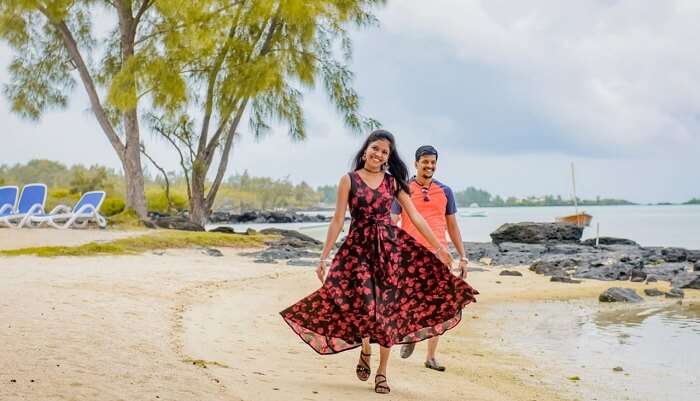 Mauritius is the dream honeymoon destination for many couples. The cool and calm breeze, the tropical gardens and the azure waters make for an amazing honeymoon destination for couples. Not only the natural beauty, but the Maldives also features some of the best resorts and water villas for couples to stay at and create beautiful memories.
Saranyaradha and her husband had a dream of going for their Honeymoon to Mauritius. We knew it already that there are many places for us to explore and we will also get to spend some quality time together. So we waited for the right season and went for a honeymoon to Mauritius.
Details Of Our Honeymoon In Mauritius
Trip Type: Honeymoon
Cost: INR 112000
No. Of People: 2
Duration: 6 Nights 7 Days
Inclusions: Meals, Airport transfers, Airfare, GST included
Visa, Sightseeing,Honeymoon freebies, Entrance fees/Extra activities
Exclusions: Lunch, Private cab, Travel insurance
Itinerary
Day 1: Arrival
Day 2: Full day excursion to Ile Aux Cerfs
Day 3: Full day excursion to North Island
Day 4:Leisure Day
Day 5:Full day excursion to South Island
Day 6: Leisure Day
Day 7: Departure
Must Read: 18 Spellbinding Water Villas In Maldives For A Calming Vacation
Weather
It was partially drizzling and sunny all the time. Weather was extremely good during our visit and we enjoyed every moment of our honeymoon together taking delight in every way possible.
How To Reach
We took Air Austral flight from Chennai to Reunion island. Hereafter, we had a transit flight from Reunion to Mauritius. We were welcomed at the Mauritius Airport and the cab picked us from here and dropped us at the hotel.
Suggested Read: Maldives Honeymoon: An Guide For An Exquisite Romantic Escapade
Experiences
We had amazing experiences on our honeymoon in the Maldives. Shared are the experiences we enjoyed on this trip:
Ile Aux Island And Water Sports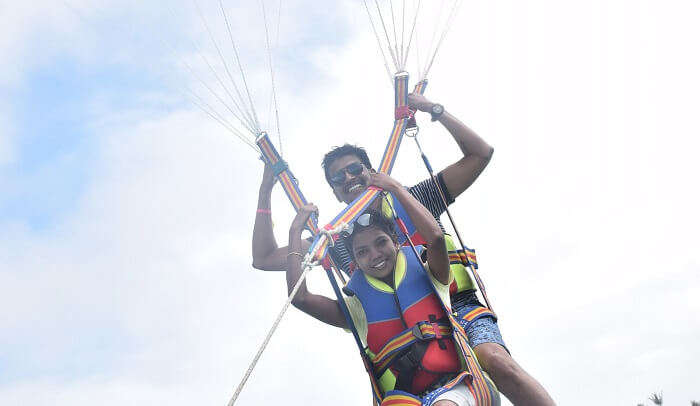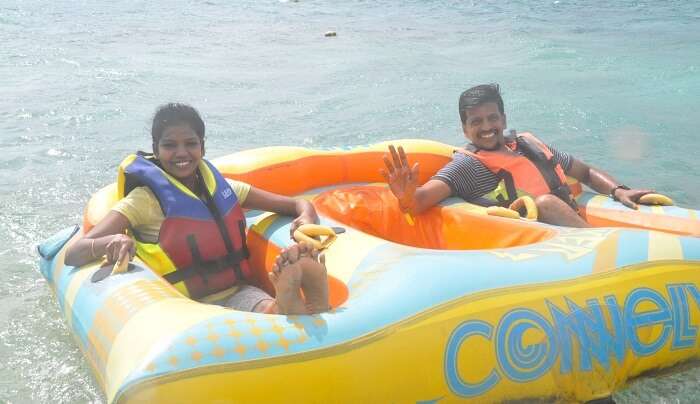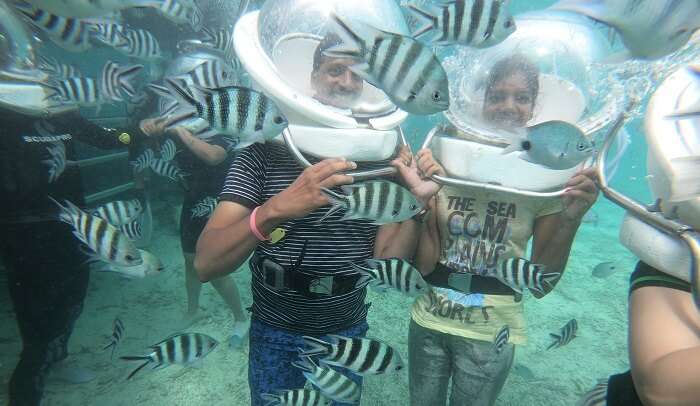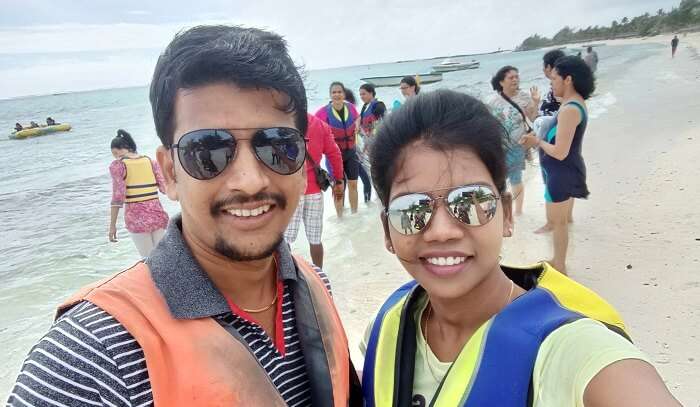 While on the Ile Aux Island we indulged in all the water activities. Undersea walk and parasailing were the most memorable events on the trip. The speed boat experience made the day full of thrill and we enjoyed a lot in the Ile Aux Island with the most beautiful greenish shallow beach and clearest water.
The North Tour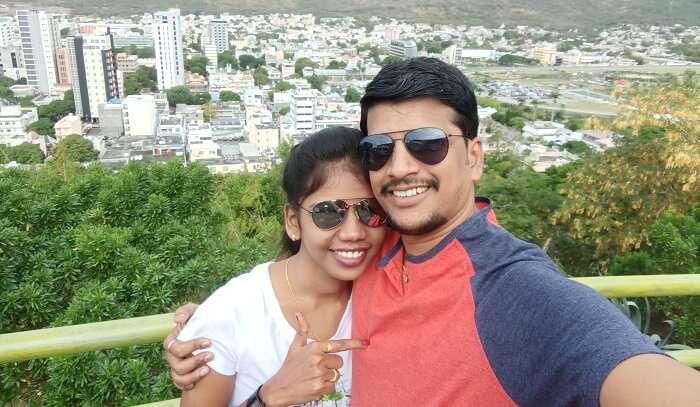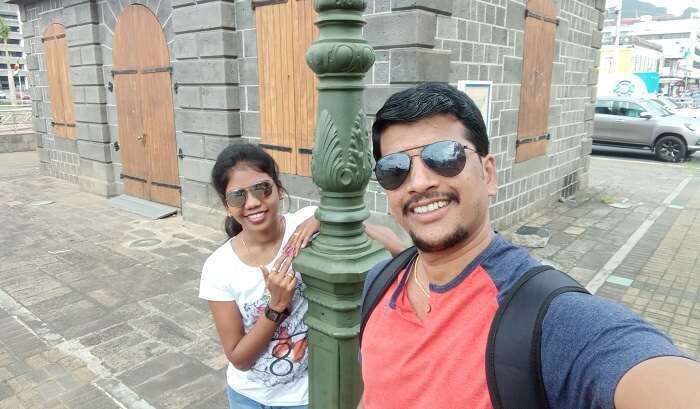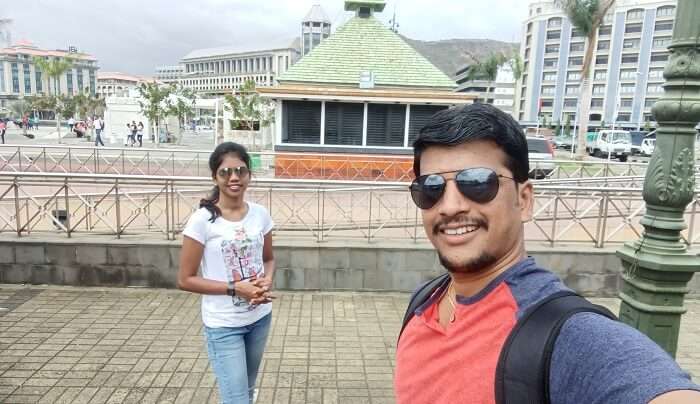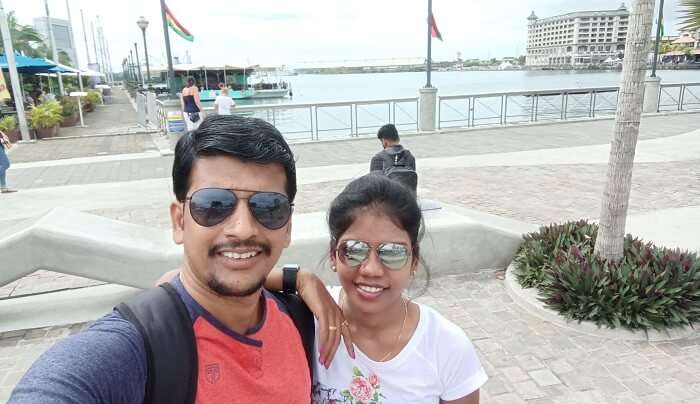 We explore the North of the island where we visited the view point to witness the world's oldest horse race club and Port Louis port. Then we visited the Postal museum and spent a nice time in the Caudan Waterfront and Bagatelle mall in the Port Louis capital of Mauritius.
The South Tour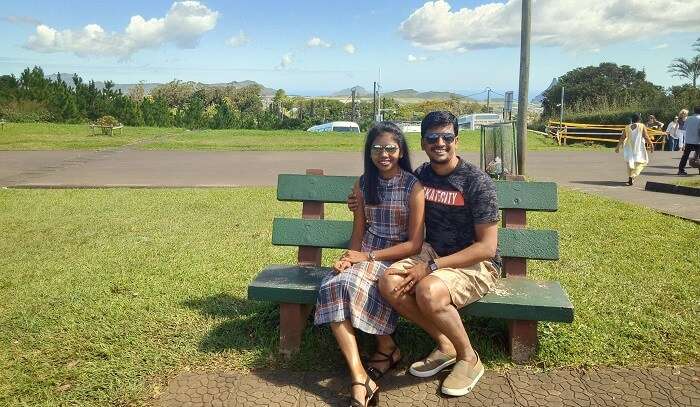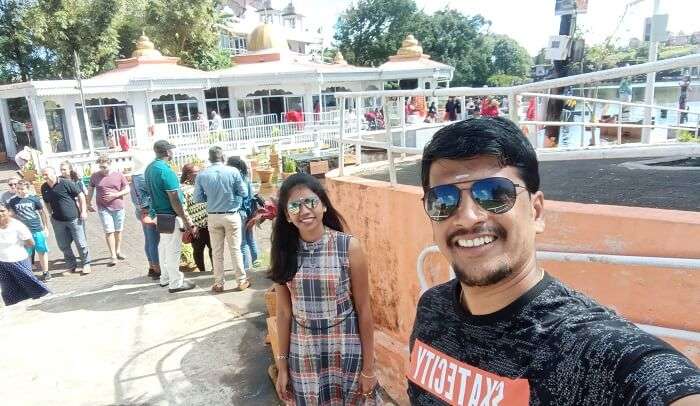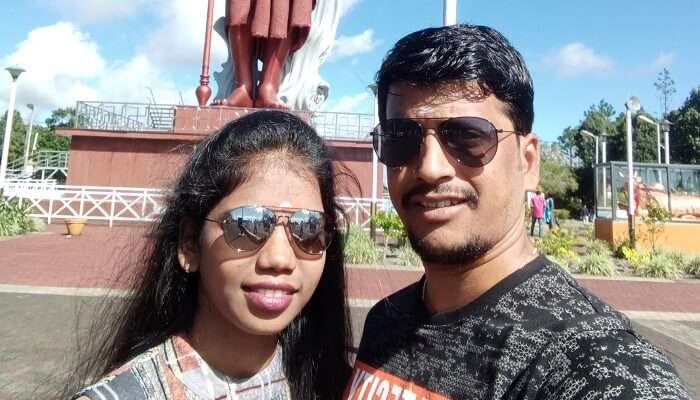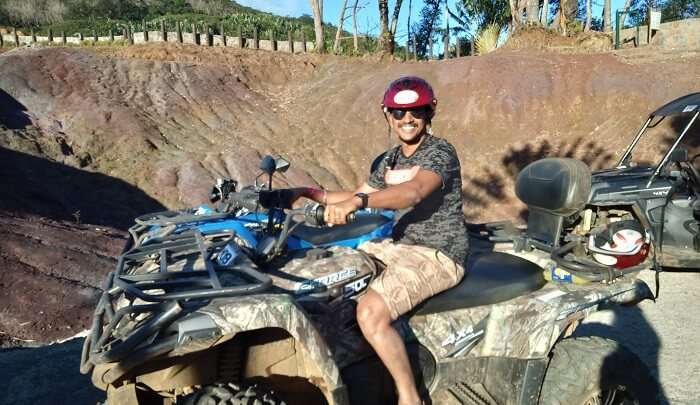 On our South tour, we visited the Ship Model Factory, which brought more attention. We purchased a few items from duty-free. Then we also visited the most sacred Siva temple and Theertham(lake). We were proud to know that the Shiv statue made up of Indian style and deities sourced from India. Then we enjoyed the quad bike and visited multiple falls 23 colored earth in the Nature Park Valley.
Suggested Read: You'll Soon Be Able To Catch A Ferry From Kerala To Maldives
Where To Stay
We stayed at Sea View Calodyne Hotel in Mauritius, which is near the seashore. The hotel staff welcomed us in a nice way. We liked their hospitality and kindness. I would highly recommend this hotel for honeymoon couples. The rooms are very clean, neat, and hygienic and dining options are available near the sea so that we can enjoy nature when eating food. All the facilities are available in hotels such as the spa, swimming pool, relax, bAR, Diving, Diving, etc. The hotel itself offers services like Hayak boat, Pedal Boat, and lasers. Travelers can use this free of cost in their leisure time.
Food
We never visited Indian restaurants when in Mauritius. The food in Mauritius was good and was less spicy. We tasted a lot of authentic Mauritian cuisine.
Shopping
In Mauritius, there are many things to purchase. But rates are a bit costly compared to India. We can purchase something, which makes our memory to keep alive such as; Ship models, Flavored wine, Mauritius dodo bird statue, flag, and some craft items. But highly not recommended to purchase garments and cloths over there.
Suggested Read: 4 Days Honeymoon In Maldives: The Holiday That Was Absolute Perfection And Romantic
What To Pack
It is mandatory to pack swimsuits, sunglasses, umbrellas and sunscreen lotions when on a trip to Mauritius. Light and comfortable dresses are preferable since it made it easy for us to roam around freely.
Travel Tips
It is suggested that travelers take a 1-day trip to the Island and also take north and south tours of Goa
It is better to carry, energetic drink and cookies always
Drinking water is costly in Mauritius
Try to purchase water bottles from supermarkets and not from the hotels
Our Experience With Travel Triangle
I like the approach of the TravelTriangle and its agency's service. It gave us more itinerary, more options, more quotes from different agencies. It helped us to choose a comfortable agency to make our trip easier.
Further Read: Maldives Honeymoon: An Guide For An Exquisite Romantic Escapade
Looking for the best honeymoon destination? How about Mauritius? Book and customize your honeymoon package from TravelTriangle and enjoy a hassle-free time.
Some Common Queries
How many days are enough in Mauritius?
A span of 7 to 14 days is sufficient for travelers to explore the best of Mauritius. You can go sightseeing and also indulge in a lot of water activities on your holiday.
How can I go to Mauritius from India?
Traveling by air is the best mode while traveling to Mauritius. It will take around 6 and a half hours.
Is Mauritius expensive than India?
Yes, Mauritius is expensive than India however, even budget accommodations are available in the country for a budget holiday.
How much is an average meal in Mauritius?
10 Euros is the average cost of a meal in Mauritius.