Are you tempted to hop on a plane and head to a getaway that not only de-stresses your mind and soul but also challenges the adventurer in you? If you are up for a vacation to find your adrenaline rush then Hong Kong might just be your next stopover. With an intersection of cultures and a place truly worth exploring, Hong Kong is the city of glitz and glamor. From glittering skyscrapers to enthusiastic local exploring the streets, the place offers something to every kind of traveler and here is Hong Kong calling all the daredevils to experience the thrill and fun in the extreme sports happening in the city. Those seeking new ways to break the mundane cycle and get their adrenaline pumping these are the adventure sports in Hong Kong that you can indulge in.
10 Extreme Adventure Sports In Hong Kong
Hong Kong is home to a range of extreme sports for people to indulge in. From dirt biking to a Spartan race here is all you have to choose from.
1. Rock Climbing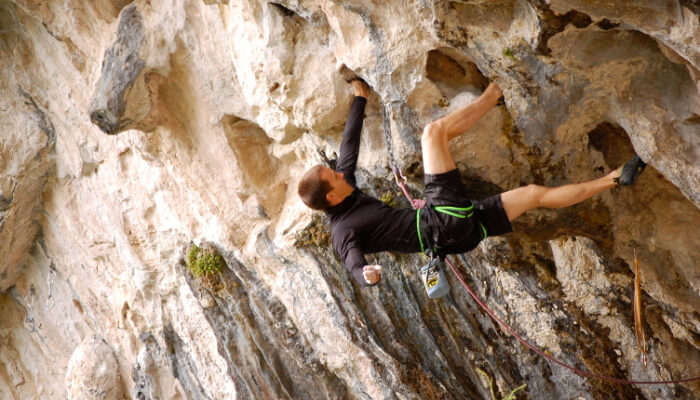 Take a rock-climbing expedition in the mountains and later enjoy the serene views of the city. Hong Kong is gaining a lot of popularity as a lot of granite and volcanic outcrops in the city make for a great place to reach new levels. For people doing rock climbing for the first time in their lives, Tung Lung Chau is the place they should begin with. Another popular spot suitable for beginners is Beacon Hill. If you are going hiking with your friends then we suggest you choose among Chung Hum Kok, Kowloon peak and Lion Rock as these places are great fun with friends.
Must Read: New Year In Hong Kong (2022): Tops Events & Venues
2. Spartan Race

The Spartan Race is an innovating obstacle course race on a global scale. The race has now become a popular magnet for sports fanatics. Started 2 years ago in China, this race involves endurance challenges, that will have you run, push, pull, throw through hills, trees, mud and other such obstacles. Though every Spartan Race is different, yet each guarantees an equal amount of fun and entertainment.
Suggested Read: Hong Kong In December: A Handbook For Everyone Traveling To The Best Of All
3. Dirt Biking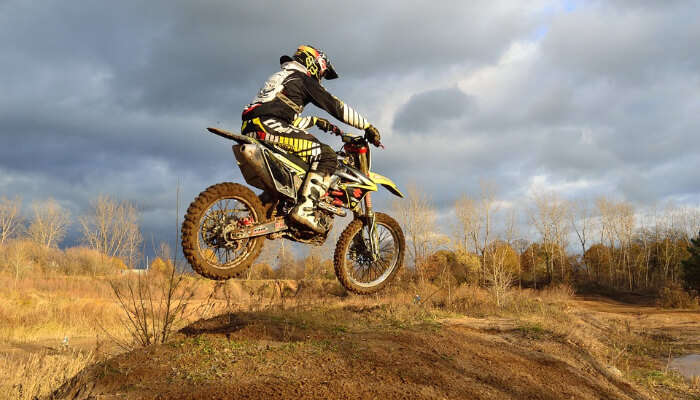 Feeling the need for speed? Then dirt biking is one of the best adventure sports in Hong Kong for you. Taking place in the rural parts of Hong Kong, this sport involves riding a specially designed gas-powered bike over hills and mountains. There are several variations of dirt bikes available for different purposes but all are typically lightweight, fast and nimble. Get on your own dirt biking adventure and rent a bike from Mxclub or you can also head to one of the training sessions to experience this thrilling sports.
Suggested Read: 5 Ravishing Rivers In Hong Kong That You Must Capture On Your Polaroids!
4. Wakeboarding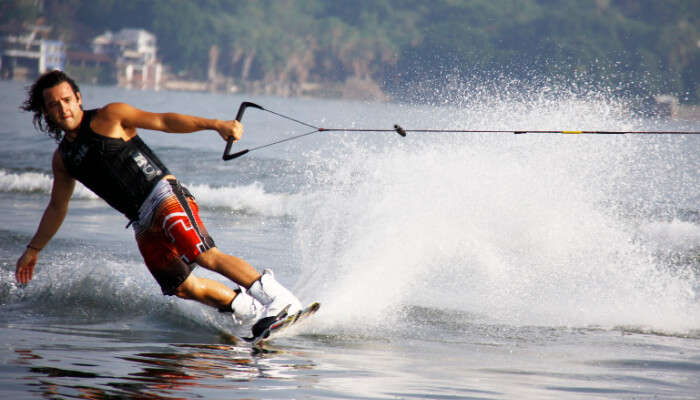 Yet another thrilling and adventurous sports, wakeboarding involves riding a wakeboard over the surface of the water. This sport is a combination of skiing, snowboarding, and surfing. Many junk boat packages offer wakeboarding at an additional cost but you can also venture out on your own and take lessons with Wakeboard Hong Kong before you get up to speed in no time. Enjoy the serious soaring in action as you skim through the water.
Suggested Read: 6 Super Gorgeous Cafes In Hong Kong For An Ultimate Coffee Experience!
5. Hiking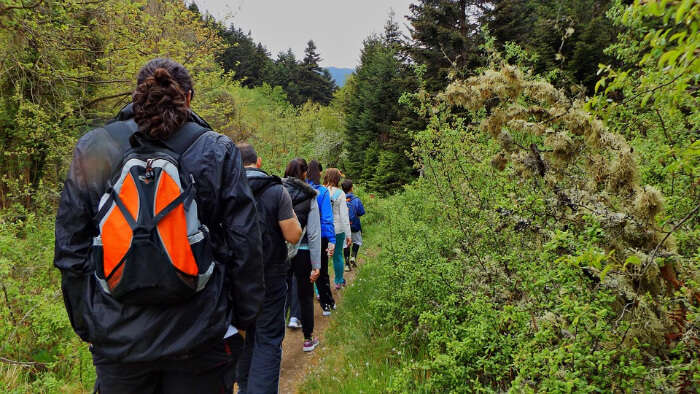 Hiking is one of the most popular adventure sports in Hong Kong. The Dragon's Back Hike is the most popular hike in Hong Kong and is easy to access and complete. Hereafter, you can enjoy scenic views and also access the beach easily. With Dragon's Back Hike you will get to see the other side of Hong Kong with no skyscrapers and only trees, sandy beaches and sea. Also, enjoy the bird's eye view of the beautiful south-west side of Hong Kong.
6. Parkour

This sport is developed from the military obstacle course training and includes running through your environment and you jump, dodge and climb past the obstacles. Experience your surroundings in a completely different way as you navigate in the fastest way possible. All you need to do is learn the basics and the whole city will seem to be surrounded by giant obstacles. But mind you, jumping from one skyscraper to another is not a good idea!
Suggested Read: Christmas In Hong Kong- A Detailed Guide For Your Christmas Trip To Hong Kong
7. Cross-Harbour Swim

One of the most celebrated events in Hong Kong, the Cross Harbor Race attracts swimmers and spectators from all around the world and is yet another exciting adventure sport in Hong Kong. In this race, athletes dive into the Victoria Harbor and swim against the magnificent views of the skyscrapers and mountains in Hong Kong. The race is really fun and you must indulge in this sport when in Hong Kong.
Suggested Read: 10 Marvelous Churches In Hong Kong Where You Can Unite With Your Inner Self!
8. Kayaking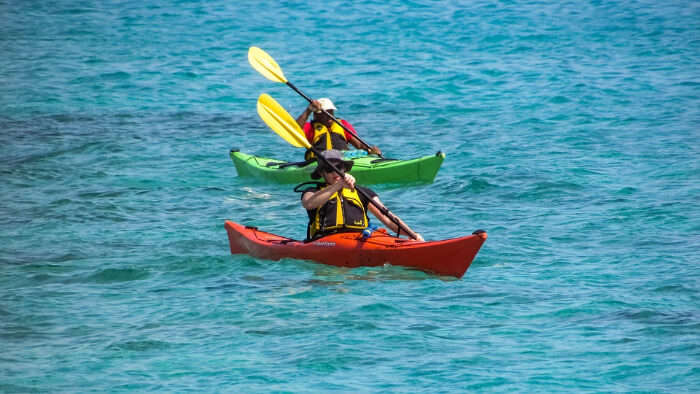 A sea kayaker's paradise, Hong Kong lets you embark on an adventure in search of uninhabited islands and untouched beaches. You will paddle through the dramatic sea arches and caves and explore different areas. Geopark hiking is one of the most popular in Hong Kong. Kayaking is great fun and you will unveil many mysteries of the ocean as you stimulate the senses.
9. Mountain Biking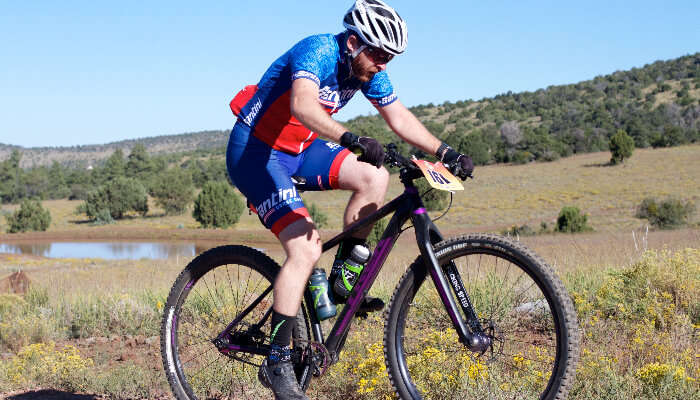 Take to the hills in a totally different way and get your heart pumping. Paddle through the new twists and trails in the city and explore the undiscovered areas of Hong Kong on this trail. The best trails where you can go cycling are Tai Mo Shan, Lamma Island, Chi Ma Wan, and Wan Tasi Island.
Suggested Read: Waterfalls In Hong Kong: These 5 Hidden Cascades Will Let You Relax And Rejuvenate In Wilderness
10. Paragliding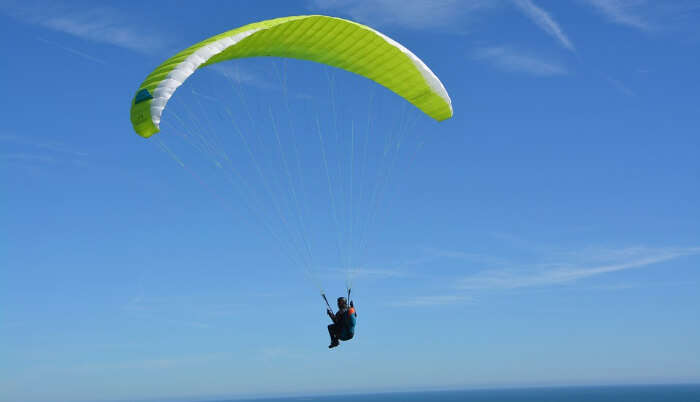 Enjoy the bird's eye view of the city through an enchanting paragliding experience. Hong Kong with the perfect mix of mountains, beaches, skyscrapers and seas offers the perfect view from above. There are a lot of operators in Hong Kong offering lessons, some of which are Paraglide HK, and Ascendia Paragliding. All you need to take care of are the legal and safety issues and you are all set to fly.
Further Read: Hong Kong In Winter 2022: A Little Guide To See The City In Merriment
With no dearth of adventure sports in Hong Kong, you can make the most of your hiking and cycle through the city. So what are you waiting for, pack your bags for an adventurous Hong Kong vacation and challenge the adventurer in you.
People Also Read
Adventure Sports In Australia Adventure Sports In Dubai Adventure Sports In Bhutan