The purpose and definition of traveling differs from person to person and for Ajay, traveling to a new place is all about enjoying the freedom of living life as it comes. Being able to do anything, anywhere and at any given time, and being surrounded by loved ones is what Ajay expected, and experienced on his trip to Goa with family.
Snippet Of Our Goa Family Tour
Trip Type: A fun-loaded trip to Goa with family!
Duration: 5 days 4 nights
Budget: INR 76,000 (Land Package Only)
Agent: TravelToExplore Pvt. Ltd.
Inclusions: Flights, Accommodation at Sodder's Renton Manor, full-day sightseeing of North Goa, full-day sightseeing of South Goa, visit to Dudhsagar, breakfast, airport transfers, local transfers, GST, and taxes
Exclusions: Lunch, dinner, travel insurance, surcharges, tickets to Dudhsagar, personal expenses, and anything not included in the itinerary
Our Trip Plan: Arrival and leisure time on Day1, North Goa tour on Day2, Dudhsagar trip on Day3, South Goa tour on Day4, and return journey on Day5.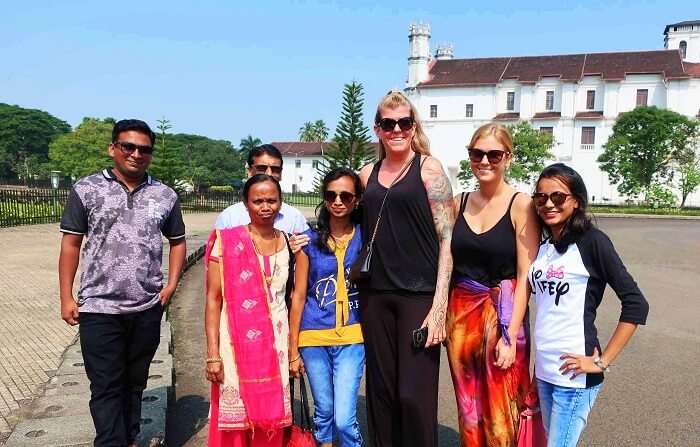 My family had actually decided about the destination before we could even look for more options and that's how Goa happened for us. While we were still browsing through Facebook and looking for suitable packages, we came across TravelTriangle and looked them up on Google.
As soon as we put in the request, the representatives got in touch with in no time, and everything was planned before we could imagine. The best of agents got in touch with us and we chose to go ahead with TravelToExplore who gave us the best quotes for an exciting trip to Goa with family.
All we had to do was just pack, and gear up to explore the iconic destination and relish its charm about which we've only heard so far. And to best describe what we felt there, the best way would be to let our pictures do the talking. بطولة أمم أوروبا وضع المشاركين Get scrolling!
1. Embracing The Charm Of Nature & Adventure In Goa!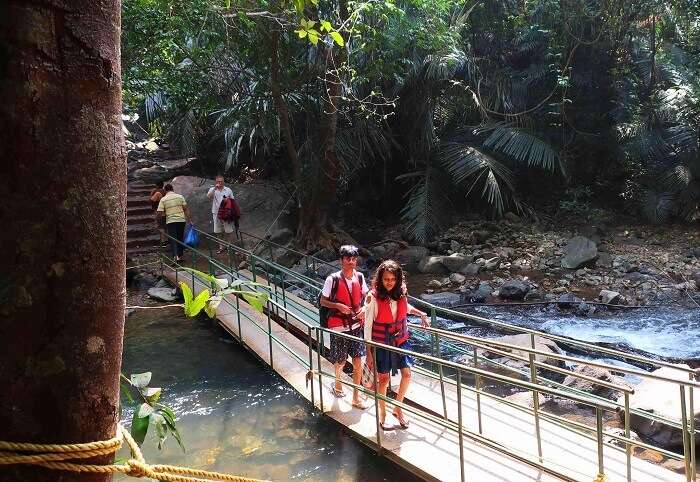 Upon our arrival at Goa on Day 1, we were greeted by a warm welcome and were later transferred to the beautiful property of Sodder's Renton Manor. Post finishing the check-in process, we freshened up and spent the whole day at leisure. It was entirely a different experience to explore this beach paradise which is bound by nature and adventure. بطولات روما
2. Relishing The Charm Of North Goa Beaches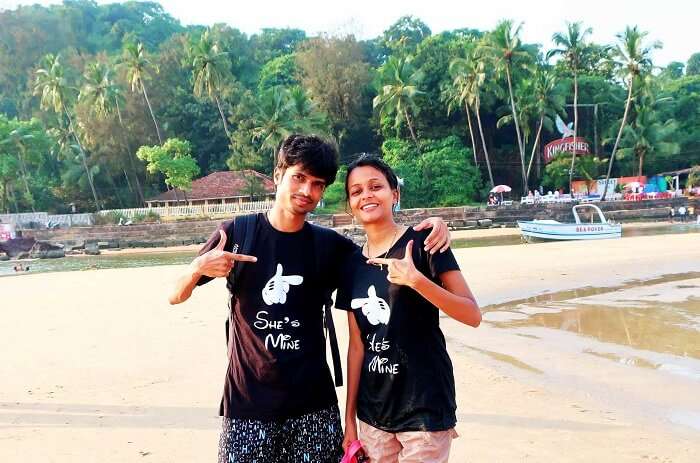 On the second day, North Goa served as a pure delight during our sightseeing tour. Of sun, sand, and sea, North Goa treated us to the charming Agora Fort, and some of the best beaches of Anjuna Beach, Coco Beach, Baga Beach, and Calangute Beach.
3. Soaking In The Goodness Of Vitamin Sea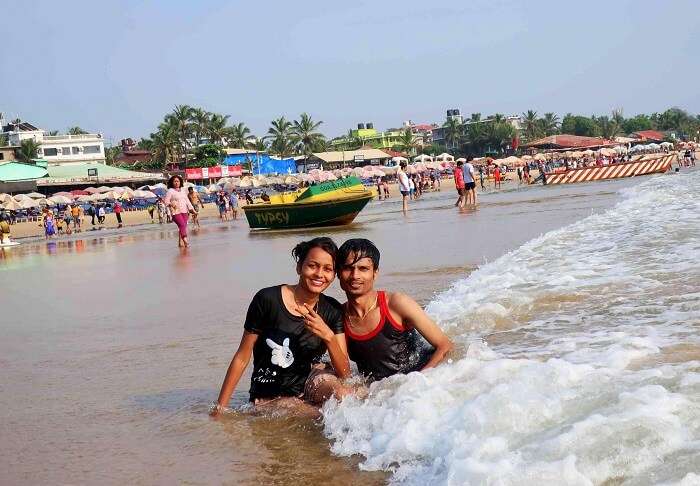 4. Witnessing The Glory Of Dudhsagar Falls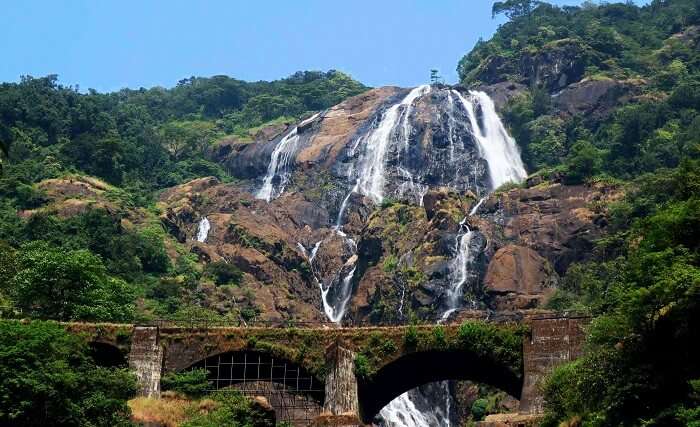 Our third day was dedicated to Dudhsagar Falls, which is located at a distance of about 85 kilometers from where we were staying. Since it was going to be a journey of about 2 hours and more, we decided we'd spend a whole day for visiting this might falls as it a must visit for everyone while going on a trip to Goa with family.
5. Feeling Blessed At Shri Manguesh Temple In Priol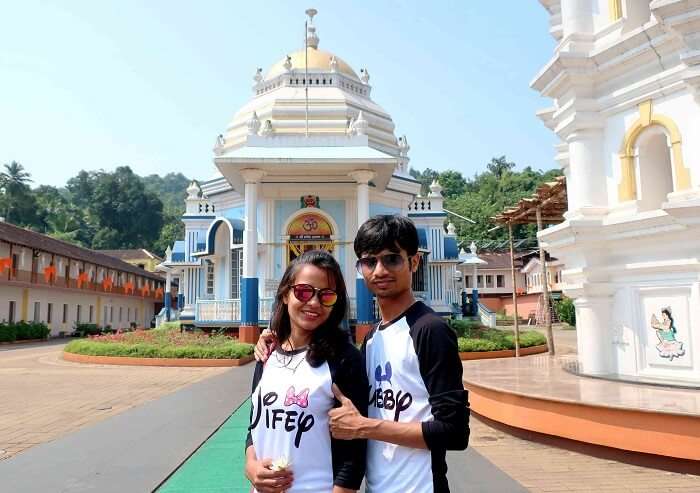 On the fourth day, we relished a delicious breakfast and started out a bit early to explore the mesmerizing attractions of South Goa. From the religious sites of Shri Manguesh Temple at Priol to the age-old and famous church of Basilica of Bom Jesus, we thoroughly enjoyed the South Goa tour. After treating ourselves to a perfect Goan lunch, we spent the rest of the day exploring the area of Dona Paula Bay, Miramar Beach, and topped the whole day's experience by some street shopping at the Panjim Market.
6. Mesmerized By The Ancient Architecture Of Basilica of Bom Jesus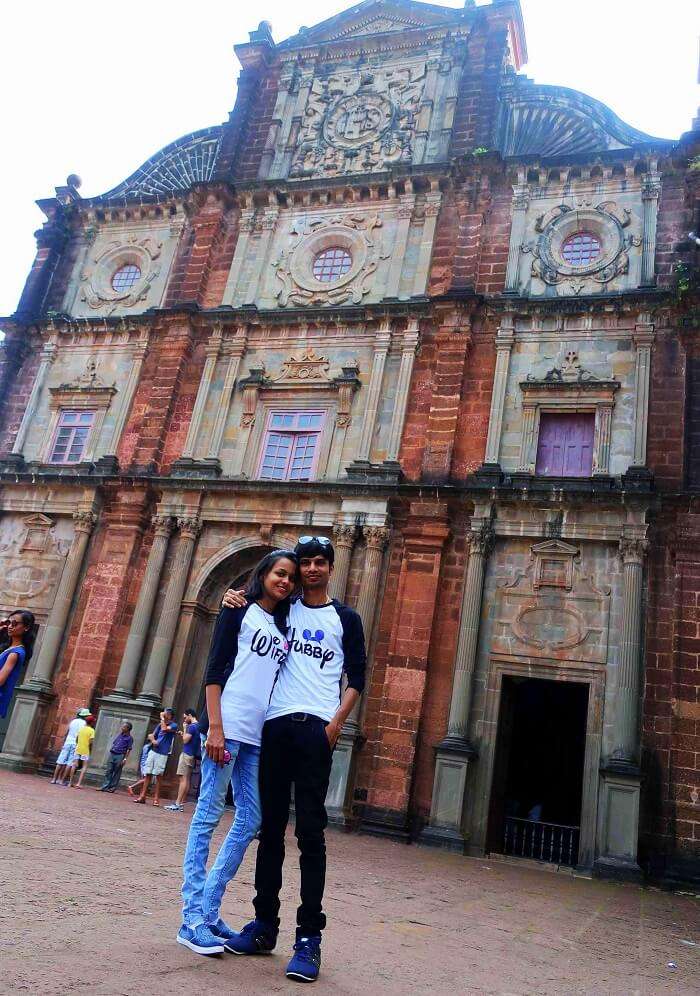 7. Exploring The Gem Of Dona Paula Bay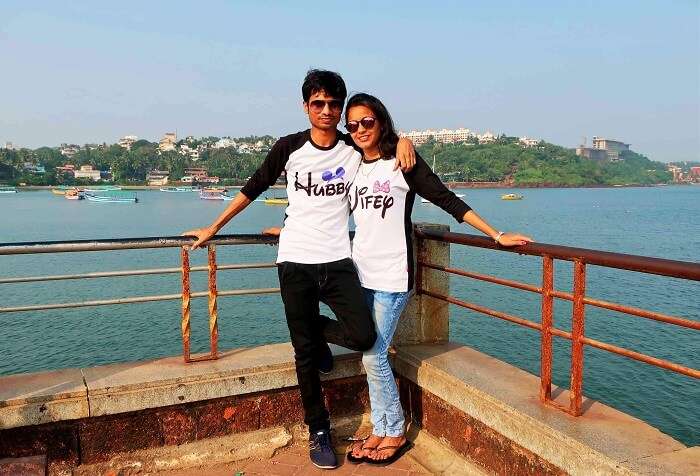 8. Feeling The Tropical Charm Of The Miramar Beach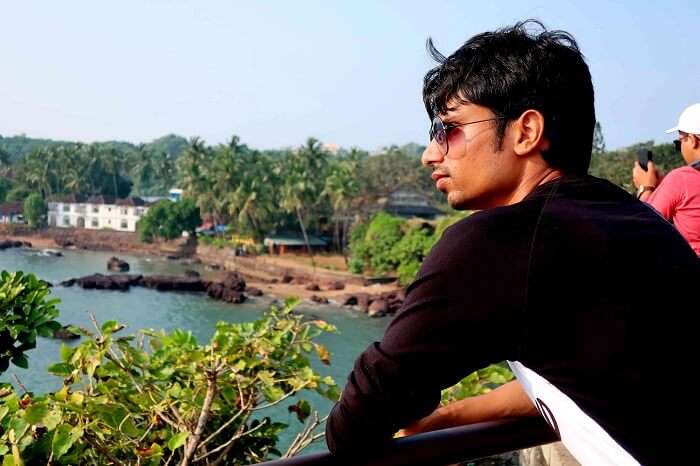 9. Gearing Up For Shopping At Panjim Market Be Like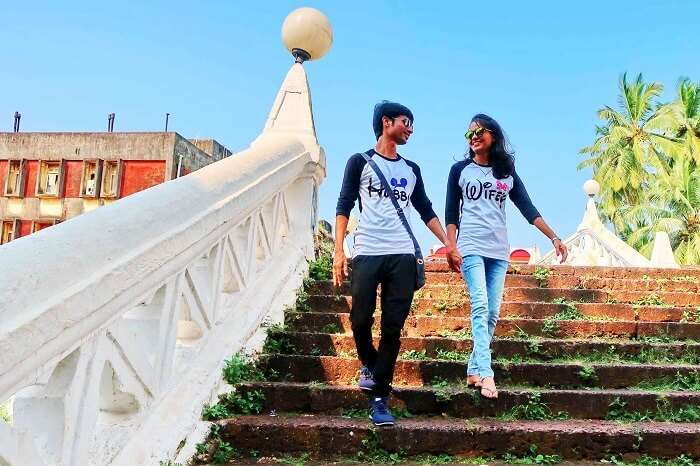 10. Kissing Goa A Goodbye With Beautiful Memories!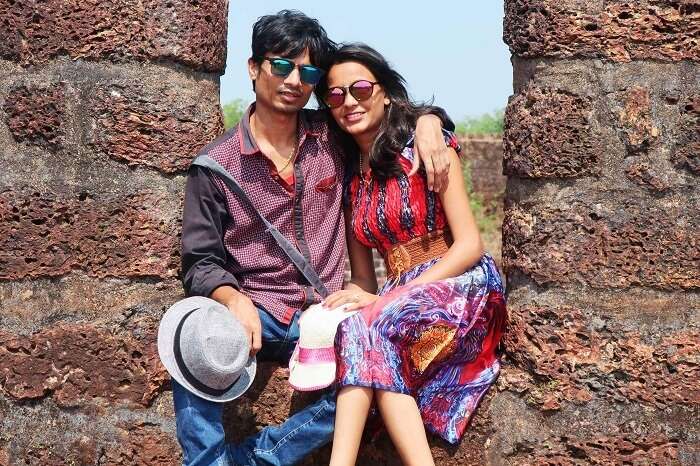 In short, time just flew by and as always, we wished we could have stayed a bit longer in the tropical beach paradise of Goa. The time we spent with our family while exploring the length and breadth of Goa was totally worth the experience. On the fifth day, we finished the check-out process, headed towards the airport, and bid farewell to Goa until next time.
Highlights Of Our Trip To Goa With Family
It was indeed a wonderful experience. Just standing on the shoreline in front of the sea and listening to the sound of waves crashing against my feet, was simple yet enchanting. From the quixotic beaches to the small hills, Goa treated us with the best of nature's charm, and beautiful attractions.
Low Points: None at all!
Our Overall Experience With TravelTriangle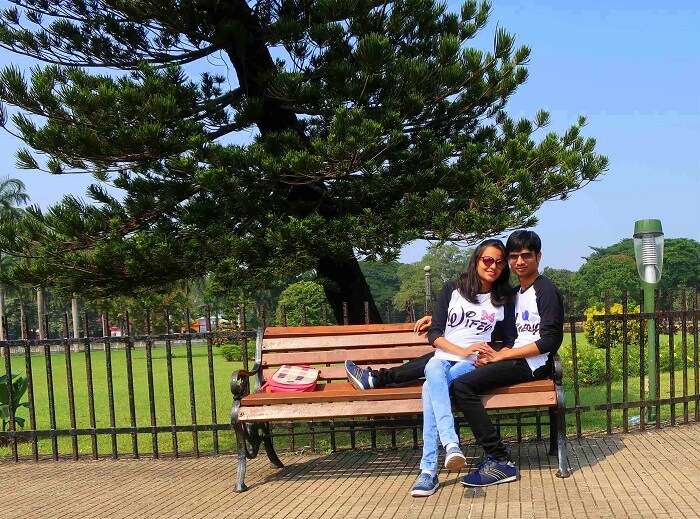 If at all our trip was unforgettable, it is because it was taken care of so well. Everything was planned in an organized manner, and the travel arrangement was absolutely fantastic and comfortable. I would recommend everyone to plan their vacation via TravelTriangle to cherish amazing experiences and leverage their superb services to the core. We're happy that we chose TravelTriangle and suffered no negative experiences at all as everything was perfect!
Tips For Travelers For Their Trip To Goa With Family
Do witness the scenic sunset when you're at the Agonda Beach.
For friends and couples, staying at a beach shack would be the best choice to make. سن جريزمان
Last but not the least, make sure you plan your trip with TravelTriangle, and chill!
Looking for a similar experience with your loved ones? Book an exciting trip to Goa with TravelTriangle and get exploring some of the famous beaches of the hippie's paradise.
Comments
comments