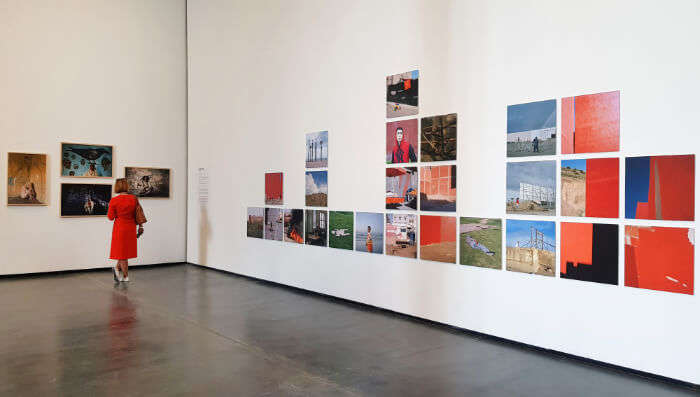 In Dubai you will probably often hear "there's not enough culture" from both visitors and residents. It is not 100% true: from one hand the galleries and arty events are not that easy to find in this city as shopping malls and boutique restaurants, but on the other hand you may discover completely other side of Dubai by visiting exhibitions in the dust of Al Quoz or have a coffee with friends in a gallery in the middle of old Dubai. Discover art galleries in Dubai with our guide and be part of the growing art scene from local and regional artists.
They say you've got to feed your mind and soul and what better way than with art! If you're an art lover or simply someone who'd like a different kind of day out, then these five amazing art galleries are exactly what you need now. Believe it or not, there is a thriving community of local and regional art in Macau. It is teeming with galleries that host local and international exhibitions about culture, history, society, and people.
10 Top Art Galleries In Dubai
A trip to the art galleries in Dubai can be informative and enthralling. But which ones are a 'must-visit'? Here is your guide to the 8 best art galleries in Dubai.
1. XVA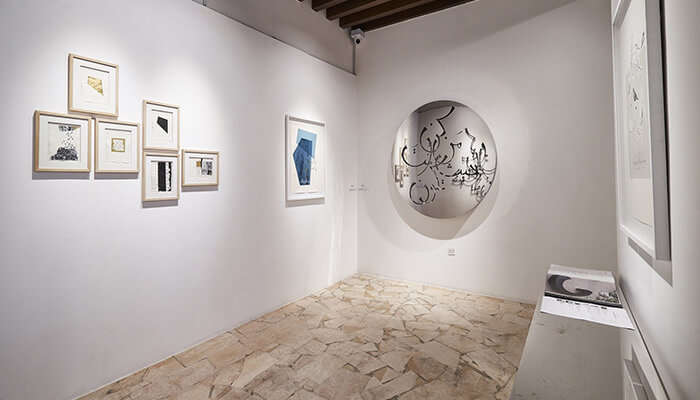 One of the leading art galleries in Dubai and the Middle East is XVA, located in the charming old quarters of Dubai. The XVA Gallery is located in AI Fahidi, Dubai's heritage district. Established in 2003, XVA specialises in contemporary art from Arab countries, Iran, and the subcontinent. The exhibitions held at XVA focuses on art creations by regional and emerging artists. The artwork depicts various cultural identities and perspectives, challenging the existing biases. XVA gallery displays exhibitions locally and internationally. It also participates in international art exhibitions such as SH Contemporary, Art London, and Art Basel Hong Kong.
XVA offers expert art consultancy and project management for companies and individuals. This is also one of the most popular haunts for those looking at Middle Eastern and Indian art galleries in Dubai. They also provide art rotations for rented or loaned work. Their art halls in Dubai are used for planning exhibitions, assist in art transportation and handling and provide art installation services.
Location: XVA Gallery, Al Fahidi Neighbourhood, Bur Dubai, P.O. Box 37304 Dubai, UAE
Timings: 7 days a week: 10:00 am – 06:00 pm.
Must Read: 10 Exquisite Coffee Shops In Dubai To Get Your Soul Caffeinated!
---
Dubai Holiday Packages On TravelTriangle
Travel Dubai in Luxury. Visit grand Burj Khalifa or the breathtaking Palm Islands. Enjoy Dhow Cruise, International Buffet Dinner, Dubai City Tour, Desert Safari, Ferrari World and Abu Dhabi City Tour. Book your Dubai holiday package on TravelTriangle.
---
2. Gallery One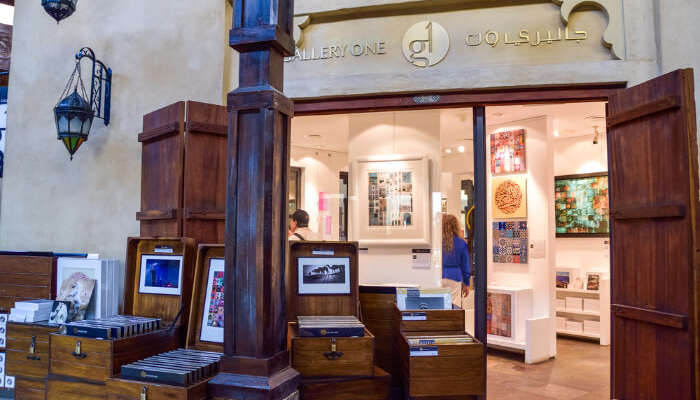 Buy beautiful Artworks and gifts from the region's best loved gallery group. Here, you'll find Artwork by well- known and up and coming Artists. You'll also find thousands of stunning 'culturally inspired' products – all have been crafted with creative flair and a passion for Design. Our smaller Artworks are packaged in impressive pres- entation boxes and make perfect gifts. All g-1 products are designed and produced with high quality materials and gorgeous packaging. There's Art in Everything that we sell and that's why our products are so loved – their authentic, original and designed to put a 'smile in your mind'
Location:
Timings:
Suggested Read: 8 Spas In Dubai That Will Help You Unwind Yourself After A Long Day
3. The Third Line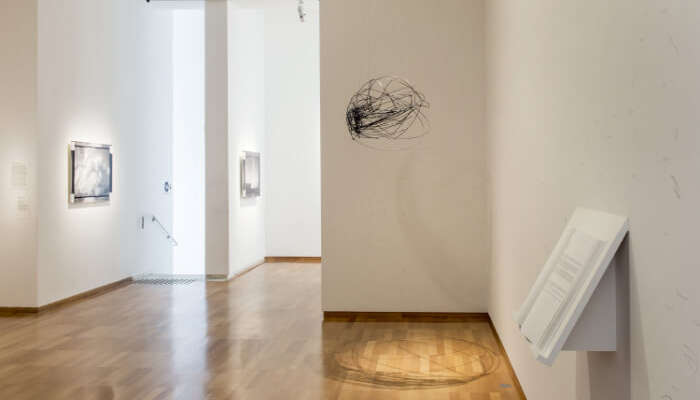 This warehouse space is proud to represent contemporary local and international Middle Eastern artists. However, The Third Line also has a mission to get the world talking about art from the region through its alternative non-profit programmes. It has an entire wing that just publishes artists' books – Works on Paper – and has a long list of talents associated with it, including Abbas Akhavan, Babak Golkar, Farah Al Qasimi, Hassan Hajjaj, Laleh Khorramian and Zineb Sedira, making it one of the top contemporary art galleries in Dubai.
Location: Unit H80, Alserkal Avenue – Dubai – United Arab Emirates
Timings: Friday closed, rest all days open from 10:00 am – 7:00 pm
Suggested Read: Dubai Then And Now: See The History Of Dubai By Flipping These Pictures
4. Elmarsa Gallery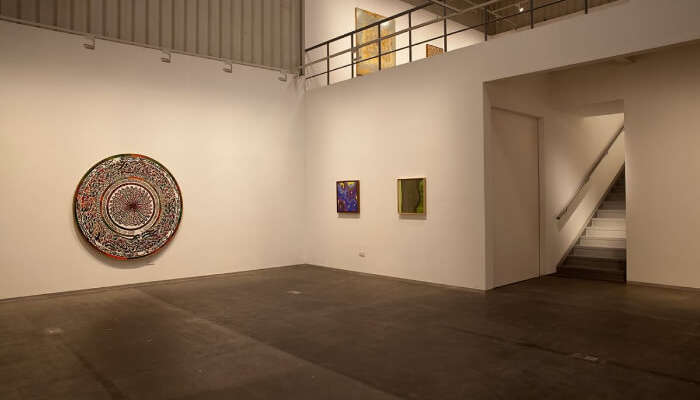 This gallery is all about showcasing talents from around the Middle East, giving those from the Arab world a platform to display their pieces and network on an international level. Since opening in Tunisia in 1994, Elmarsa has had a presence at events in Paris, Miami and Marrakech, and launched in Dubai in 2015. Elmarsa thrives on seeing its artists take contemporary art in an innovative direction, so prepare to be impressed by what you see from artists tackling subjects such as the impact of Mediterranean, African and Arab heritage on global issues. Abdulaziz Ashour, Emna Masmoudi and Omar Bey are some of the artists on the roster.
Location: Unit 23 Alserkal Avenue, Al Quoz 1 – Dubai – United Arab Emirates
Timings: Mon:10:00 am – 7:00 pm
Sat: 10:00 am – 6:00 pm
Suggested Read: Snorkeling In Dubai: Places To Experience This Water Sport In UAE's Stunning City
5. Ayyam Gallery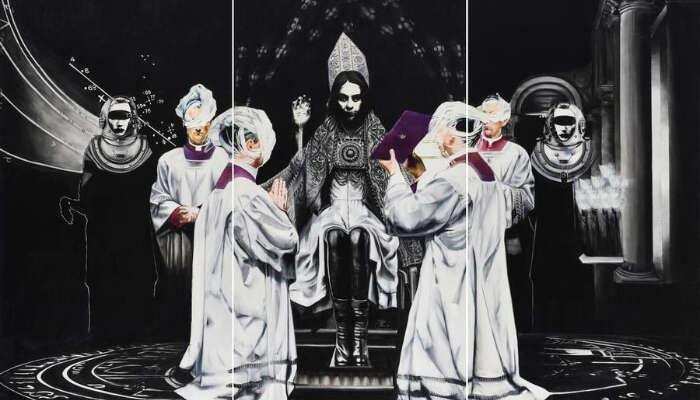 Ayyam Gallery has been a big success in the region and has three outposts, including one in founding city Beirut. In Dubai, contemporary art fans are spoiled for choice, with offerings in both the Al Quoz and Dubai International Financial Centre (DIFC) neighbourhoods. The latter is more of an upscale area and has been managing established and emerging talents, taking them around the United States, Europe and Asia. It's all part of their mandate to spread art far and wide, a non-profit scheme to ensure more equal representation across the industry. They also have a multilingual publishing division and a custodianship programme that manages the estates of trailblazing artists.
Location: Unit B11, Alserkal Avenue Exit 43 of SZR, Al Quoz Street 8 – Dubai – United Arab Emirates
Timings: Mon to Thu: 10:00 am – 6:00 pm
6. Cuadro Fine Art Gallery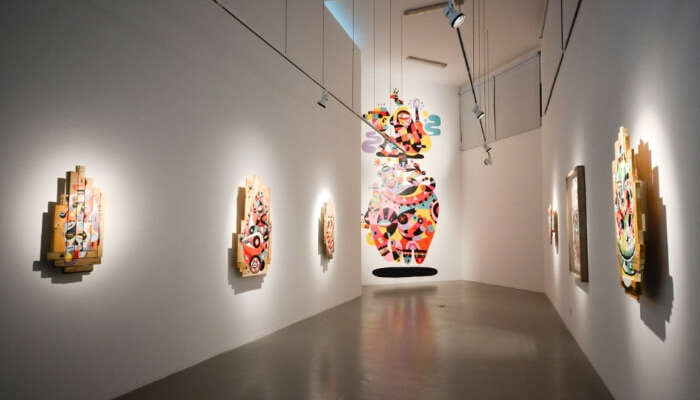 Cuadro Fine Art Gallery is an exclusive contemporary art platform in Dubai. This art gallery also offers 3-month residencies for fine art book publications and for artists to develop and exhibit their skills. This place offers a wide range of art exhibitions, educational programs, and art consultation. The art exhibitions are enhanced by the Cuadro Education Programme which includes lectures, panel discussions, and workshops.
Location: Cuadro Gallery, Building 10 DIFC Gate Village, P.O. Box 506586, Dubai, UAE.
Timings: Sun – Thur 10:00 am to 08:00 pm.
Suggested Read: 7 Theme Parks In Dubai That Add The Fun Factor To Your UAE Vacation 2019
7. Opera Gallery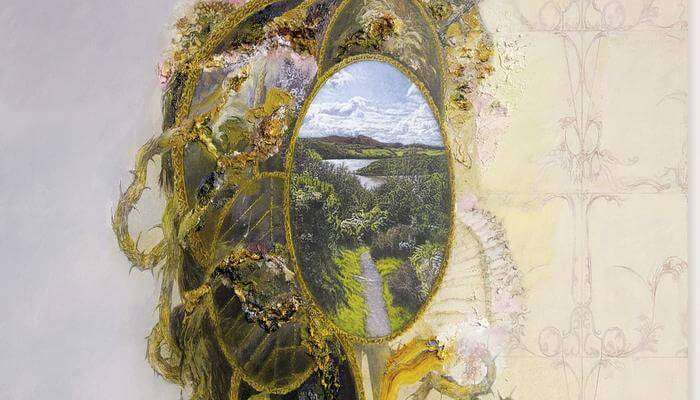 Situated in the elegant DIFC, this space hosts everything from graffiti artists to those who have designed pop-music album covers. Think George Morton-Clark, Blek le Rat and Keith Haring. Under the direction of Sylvian Gaillard, the Opera Gallery attracts the many businesspeople who traipse the walkways of the financial area, as well as fine diners who come to enjoy what's on display before heading off to dinner in some of the gastronomic establishments that neighbour the gallery. When the doors close to the public each evening, they usually reopen to host private events in the prestigious setting.
Location: DUBAI. Gate Village Building 3, DIFC Po Box 506737 Dubai; Dubai
Timings: Sun- wed:10:00 am – 10:00 pm
Thu:10:00 am – 12:00 pm
Fri: 2:00 pm – 9:00 pm
Sat: 11:00 am – 9:00 pm
8. Lawrie Shabibi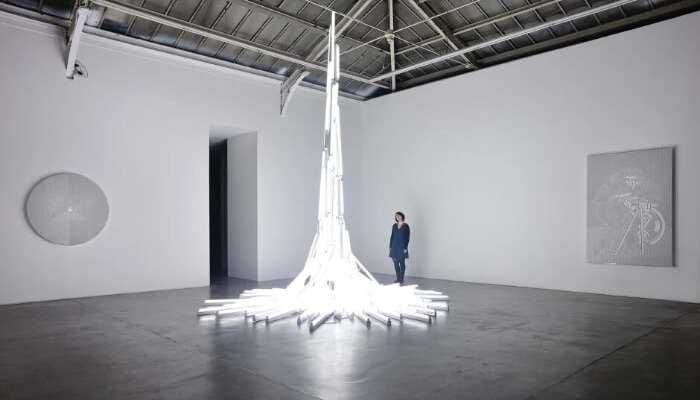 This is one of the prominent galleries at the annual Art Dubai event, and they focus on the long-term development of artists from the Middle East and North Africa in particular. With co-founder and director Asmaa Al-Shabibi at the helm, they have sold works by Nadia Kaabi-Linke, Adel Abidin, Mounir Fatmi and Nick Devereux in the past, helping to keep artists earning and the public buying more of what they love. Since launching in 2011, Lawrie Shabibi has also hosted talks and screenings and published art catalogues; it is one of the most well-rounded contemporary art galleries in Dubai.
Location: Lawrie Shabibi, Unit 21, Alserkal Avenue, Al-Quoz 1, Dubai, UAE.
Timings: Saturday – Thursday 10:00 am – 06:00 pm. It is closed on Friday.
Suggested Read: Bungee Jumping In Dubai: 7 Tips Every Beginner Should Be Aware Of
9. The Empty Quarter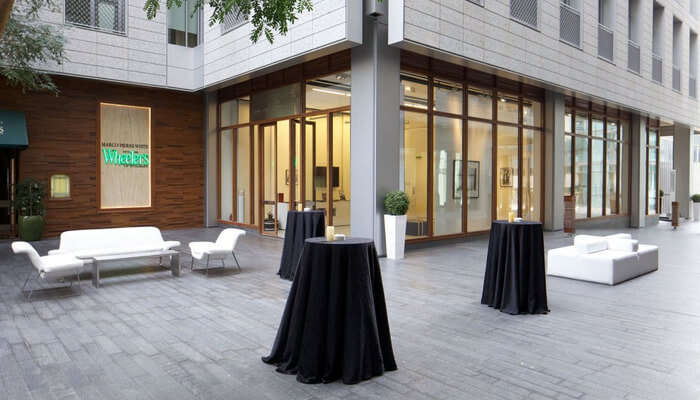 The Empty Quarter is the only art gallery in the UAE exclusively devoted to fine art photography. It is co-founded by Saudi Princess HRH Reem Al-Faisal and Emirati Princess Safa Al-Hamed. It is one of the finest Dubai art galleries dealing with emerging and internationally renowned photographers. The list includes Steve McCurry, Bruno Barbey, Marc Riboud, and Al-Moutasim Al Maskery to name a few. The Empty Quarters have represented twice at "Paris Photo" and won the BMW Paris Award in 2009. This art gallery has also hosted the world tour titled "Prix Pictet Earth" in 2009 and the Art Paris Art Fair in 2013.
Location: Gate Village, Building 02, P.O.BOX 506697, DIFC Dubai, UAE
Timings: Sun-Thur: 10:00 am – 07:00 pm.
Suggested Read: Dubai In November: A Guide For Your Vacation In The Land Of Superlatives!
10. Green Art Gallery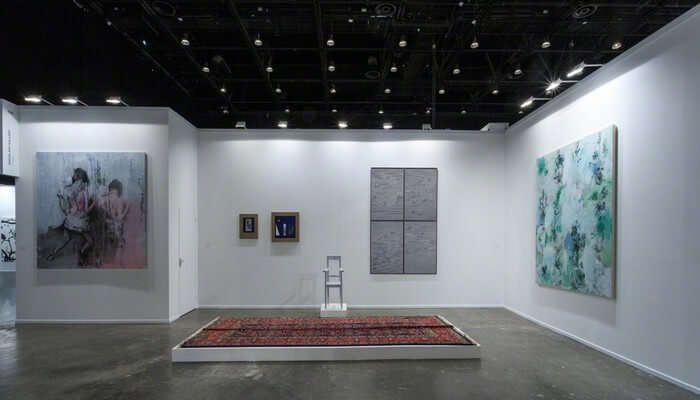 Starting out as Ornina, a small gallery above a bookshop in Syria, this space has come a long way and is now one of the most respected contemporary art galleries in Dubai. It became Green Art Gallery when it moved to a villa in the Jumeirah neighbourhood in Dubai in 1995 and exhibited many talents from the region before they became well known. But it wasn't until 2010 that Green Art Gallery decided to focus on contemporary art from across the Middle East, North Africa and South Asia. Notable artists include Turkey's Hale Tenger and Hera Büyüktaşçıyan, Iran's Kamrooz Aram and Nazgol Ansarinia, Palestine-born Shadi Habib Allah, Pakistan's Seher Shah and Venezuelan Alessandro Balteo-Yazbeck.
Location: 8 17 Street, Al Quoz Dubai, Dubai, United Arab Emirates
Timings: Sun-Sat: 10:00 am – 7:00 pm
Further Read: Food Festival In Dubai: An Ultimate Event Where You Can Just Eat, Crave & Repeat
Now when you know where you can go to treat the art lover in you, we suggest you not to wait anymore and plan a trip to Dubai. It's time to open your mind with these alternatives to the big hitters and dive into the world of art at these contemporary galleries that house renowned paintings, sculptures and installations. Moreover, Art Galleries In Dubai will take you to a wonderful creative joyride.
---
Looking To Book An International Holiday?
Book memorable holidays on TravelTriangle with 650+ verified travel agents for 65+ domestic and international destinations.
---
People Also Read
Museums In Canggu Museums In Turkey Museums In Haifa
Comments
comments