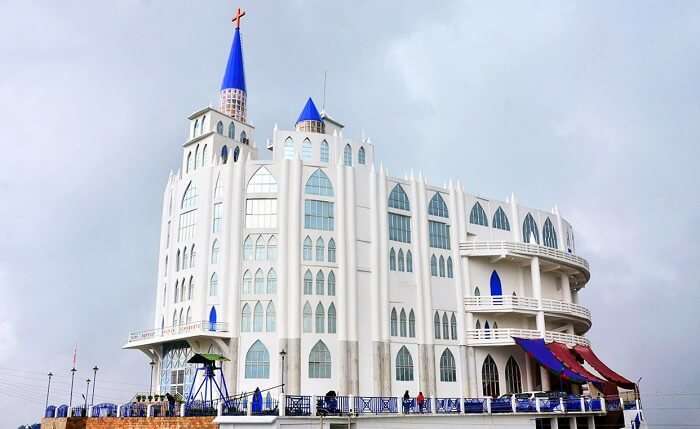 Erick S. Gray once said it right that "whatever you give a woman, she will make it greater." Taking the meaning of this quote to another level, a woman architect from India is taking the whole country by storm for building Asia's largest church in Nagaland.
Known as the Sumi Baptist Church, it is Asia's largest church stands tall at a height of 203 feet atop the quaint little town of Zunheboto. Apart from a huge contribution of INR 36 Crores from the congregation, it took the 38-year-old Honoholi K Chishi-Zhimomi and 2000+ workers to build this church over a period of ten long years.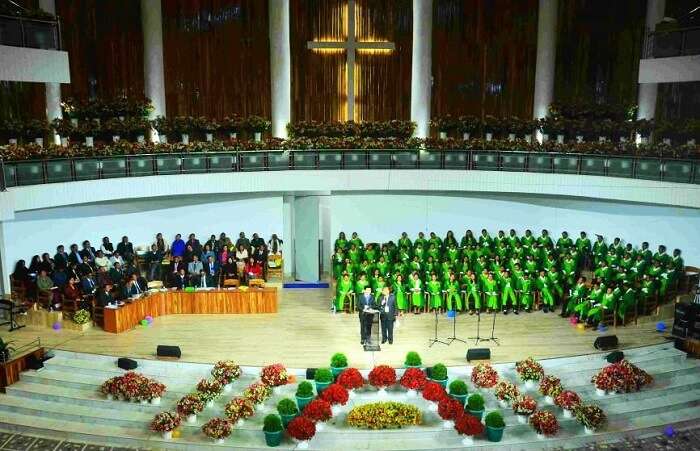 Suggested Read: North East Trip: Explore The Seven Sisters, One Brother, And A Neighbor
Details About Asia's Largest Church
Name: Sumi Baptist Church
Location: Zunheboto District, Nagaland, India
Height: 203 Feet
Capacity: 8,500 Members
Floors: 8 Storeys
Architect: Honoholi K Chishi-Zhimomi
Completed In: 2017
Inaugurated On: 22nd April 2018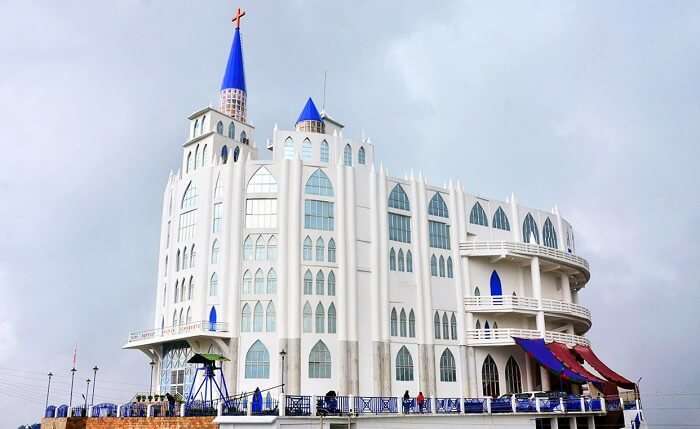 Built in a shape of an egg and other than its striking blue turrets that can be seen from more than twenty nearby villages, the Asia's largest church also features a 500-kilogram bell that has been imported from Poland. Other facilities that the church encompasses are:
A conference hall
A seminar hall
A meeting hall
14 office rooms
A sick room
A dressing room (for brides and grooms)
A cafeteria
A children's playroom
Impressed much? While that's something to be proud of, where do you plan to celebrate Christmas and New Year this year? Tell us in the comments below!