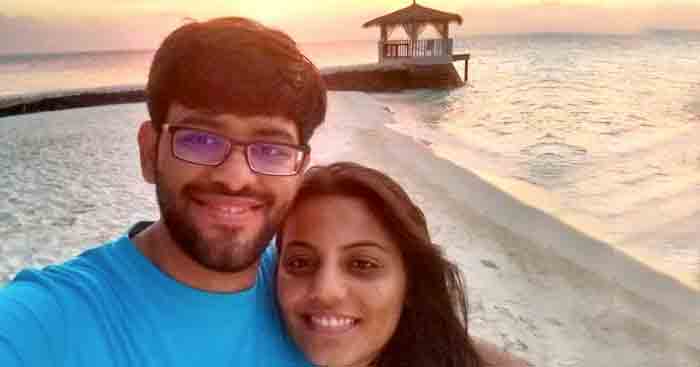 A luxurious haven sitting in the middle of the ocean invitingly luring travelers to feed their wanderlust. Maldives, besides from being insanely beautiful, is a top notch honeymoon destination. Aviral describes why he couldn't wait to go a honeymoon trip to Maldives to begin a new chapter of his life.
Trip Duration: 3 nights/ 4 days
Trip Cost: INR 2,15,000
Inclusions: Flights, transfers, accommodation, and meals
Month of Travel: January
Maldives being a luxurious honeymoon destination, was on the top our list of places to go for a honeymoon. It was just a matter of finding the right package, at the right time of the year. I landed up on the TravelTriangle website and found their customized packages a lucrative option. I submitted a query on their page and got a call back from their travel representative.
Kishor's Honeymoon In Maldives: A Postcard-Like Romance!
Avinav from TravelTriangle understood my requirements for my honeymoon trip to Maldives and connected me to various agents providing multiple offers for the same package. I chose the package given to me by 'Travelmate India' agency.
We landed into Male on the first day, and were immediately transferred to the scenic Centara Ras Fushi Resort & Spa via boat on the Giraavaru Island.For 4 days, my wife and I were spoilt for choices, treated like royalty, and bathed with all the luxuries in the world. My imagination couldn't have painted a better honeymoon trip to Maldives.
Honeymoon In Maldives: An Ideal Stay Of 4 Days And 3 Nights!
Here's why I chose Maldives as our honeymoon destination and why you should also do the same:
1. A chance to live in luxury and seclusion
Due to its remote location, Maldives benefits from not being overpopulated and overburdened by tourism. The island are still pretty much unexplored, and its lavish resorts make it a premium holiday destination.
2. Serene beaches that are soothing to the eye
White sandy beaches, followed by gleaming blue water is what awaits at your honeymoon trip to Maldives. Taking a stroll at these beaches with my wife was a truly memorable experience.
3. Irresistible cuisine from all over the world
In our stay at Centara Ras Fushi Resort, we were treated to Indian, Maldivian, Mexican, Italian and many other delicious cuisine from all over the world that made our stay a big delight.
4. Unmatched hospitality that makes you feel at home
From the first moment we stepped foot in Male, the hospitality and welcome we received in Maldives was unmatched. The staff at the resort we stayed at, were very helpful, courteous, and put in the extra effort to make our honeymoon trip to Maldives an unforgettable experience.
5. Stargazing at night was memorable
Not many would list this as their reason to visit Maldives, but when you take a hopeless romantic to a beautiful paradise like Giraavaru Island, they are bound to fall in love with stargazing at night with their special one.
Must Try Experiences For A Perfect Honeymoon In Maldives
High Points:
The view from our water bungalow outside was absolutely incredible.
The food served at Centara Ras Fushi Resort & Spa was the best I've ever had at a vacation.
Stargazing at Giraavaru Island was a memorable experience.
Low Points:
Sometimes the TravelTriangle voucher link for flights doesn't work, and it can cause some delays in booking
Here are some travel hacks and advice for couples traveling to Maldives
Make sure that your package has the transfers included because the to and fro from Male can be very expensive despite the close proximity of all the islands.
Selection one island and stick to that place for the entire duration of your honeymoon trip to Maldives.
Although, we opted out of it, but I would recommend people to do scuba diving and snorkeling.
The overall experience of booking with TravelTriangle was great. I got quick and helpful response to my query.
Seal your adventure at this paradise on earth. Book your honeymoon package to Maldives now
Comments
comments