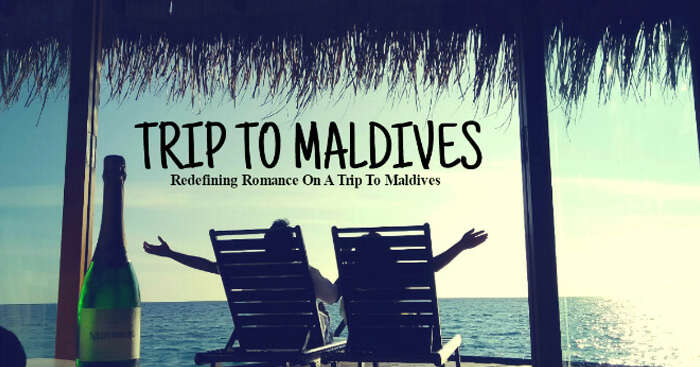 A perfect couple. A perfect love story. And a perfect wedding. Then how could their honeymoon have been anything less than perfect? With the prospects of weaving a cherishable tale of romance in Maldives, Kishor booked himself and his wife a luxurious Maldives honeymoon tour package with TravelTriangle that included their transfers, accommodation, meals, and activities, all at the cost of INR 1,26,000/-
Being an avid traveler, I have traveled across the country but my wife had never traveled much. I wanted to go to a special destination for my honeymoon and wanted to make sure it becomes a lifetime memory for me and my wife. After going through all suggestions and advice from friends, finally I decided to go to Maldives for its mystic blue ocean, white sand beaches, and unique experience of water bungalows.
I came across TravelTriangle on Facebook and decided to give it a try. The best part of TravelTriangle is that you just need to create an account, convey your requirements and the rest is taken care of by them! Within a few hours I got back a call from their representative Apoorva who listened to and understood my needs intently. In no time at all I had received quotes from various tour operators and was conveniently comparing them away.
The next day, I received calls from these tour operators to resolve my remaining queries. Finally, I closed the deal with Fun Journey, as the manager, Mr. Saif, was able to get me a couple of good resorts which were perfect for my Maldives honeymoon. After the smooth booking process was complete and the payment was through, we packed our bags and set out to have a lifetime experience.
Day 1: From aerial views of Maldives from a plane window, to mesmerising views of it from a Beach Villa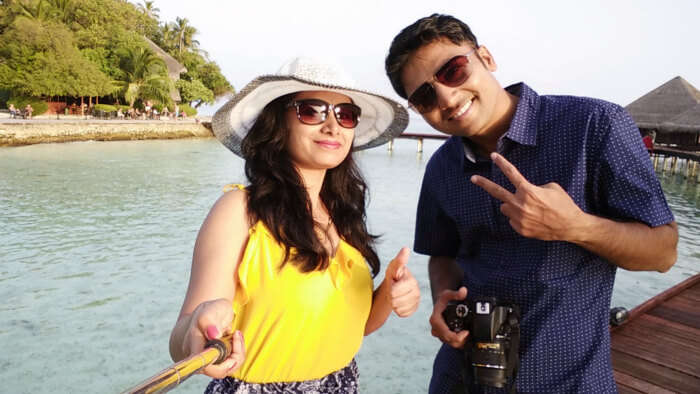 Our flights were on time. We boarded our connecting flight from Kochi to Male and were awestruck by the view of the blue ocean that our window seats treated us with. We flew over beautiful islands and had our excitement at its peak when we were about to touch down at Male Airport. The photogenic island nation of Maldives welcomed us with open arms!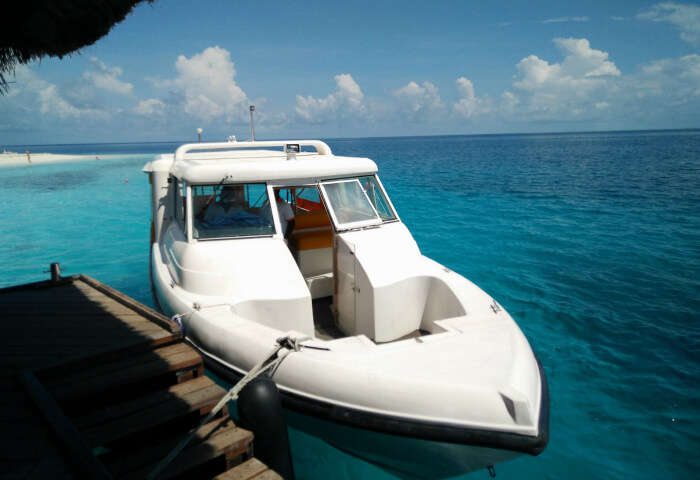 From the airport we were transferred to Adaaran Club Rannalhi resort on a speed boat. Speed boat cruising through Indian Ocean was a thrilling experience. We checked into the resort which greeted us with a view of some of the most beautiful ocean villas.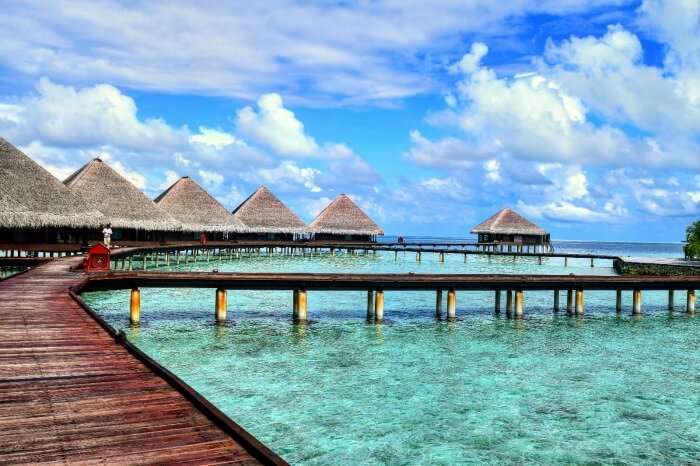 One simply had to walk long a dark wooden causeway into the enticing waters upon which lay their distinct, thatched roofed Ocean Villas. Featuring wooden exteriors with modest interiors, each retreat is complimented by bright colors and a contemporary design.
Day 2: Exploring the hidden treasures of the island and walking on the beach on a moonlit night, hand in hand!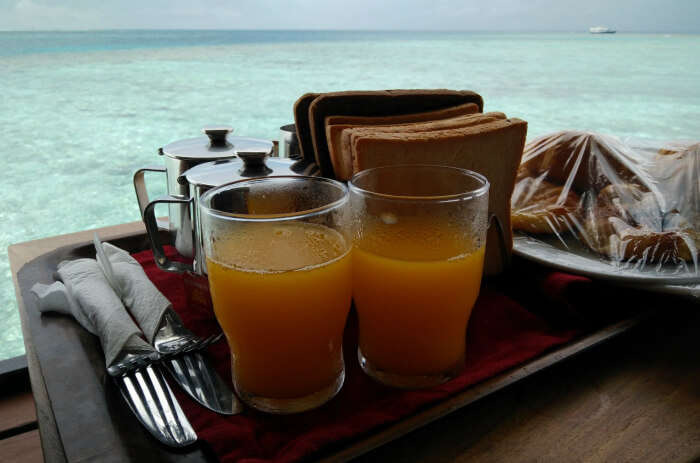 Maldives Honeymoon: An Guide For An Exquisite Romantic Escapade In 2022!
The day started with a good breakfast of fresh juice and fruits. Post breakfast, we spent the entire day exploring each and every part of island. From Tropical Spa therapy, watersports center, scuba diving center, two lavish restaurants and bars, to fancy souvenir shops, the island has everything. We clicked lots and lots of pictures as every other corner of the island was worth capturing in frames.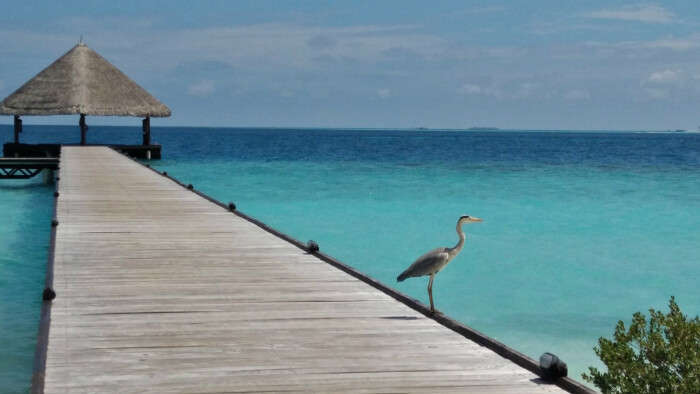 Post dinner, we decided to take a stroll on beach. It was a Supermoon night and the island gleamed and glittered under the moonlight. It was nothing less than a miracle!
Day 3: Soaking in the cool water and basking on the beach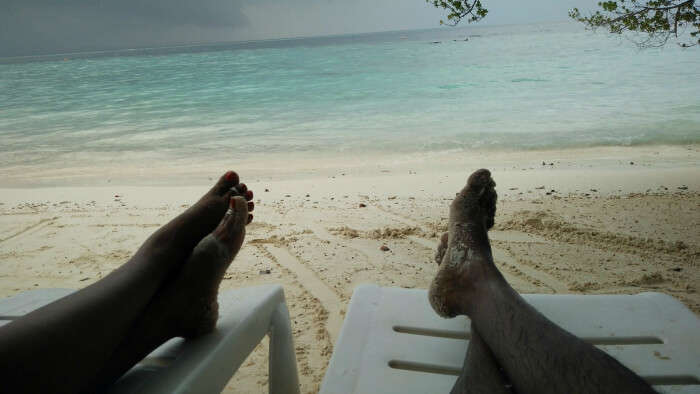 The next day we decided to take a dip in the turquoise blue ocean. We spent the entire day swimming, relaxing on the beach, and walking on the perfect white sand. My wife collected some unique sea shells as I watched her hop about the sand in utter glee.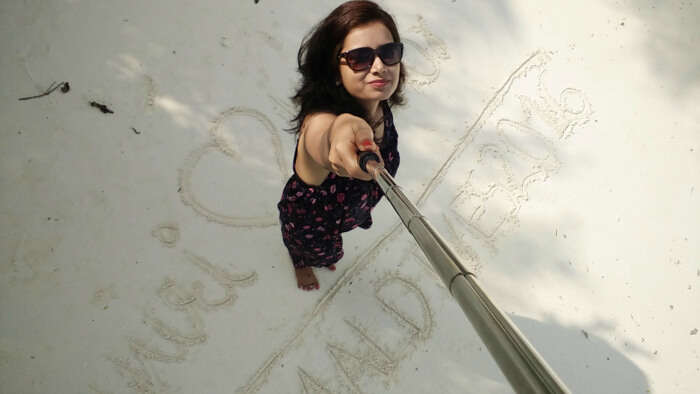 Tired, we returned to our room and had a nice sleep after a delicious dinner.
Day 4: Feeding deadly looking sharks and enjoying the views of a picturesque sunset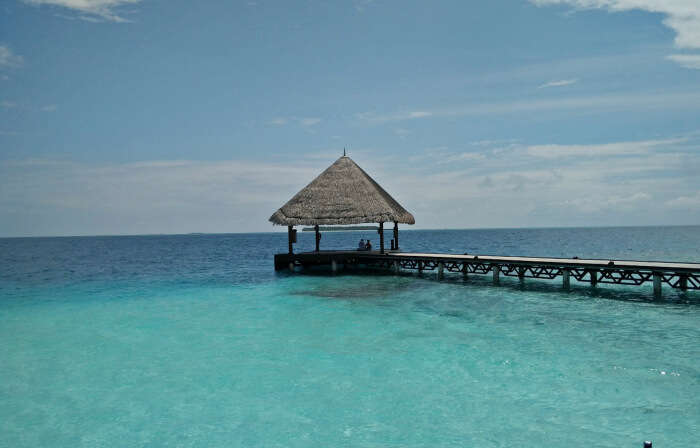 50 Pristine Places To Visit In Maldives For An Amazing Vacay In 2022!
At exactly 6:15 am in the morning, we were at the reception of our resort, eagerly waiting for the Shark Feeding session to begin. We settled ourselves in a regal looking cruise boat and gazed at the splendid views of the sea around us as the boat speeded on.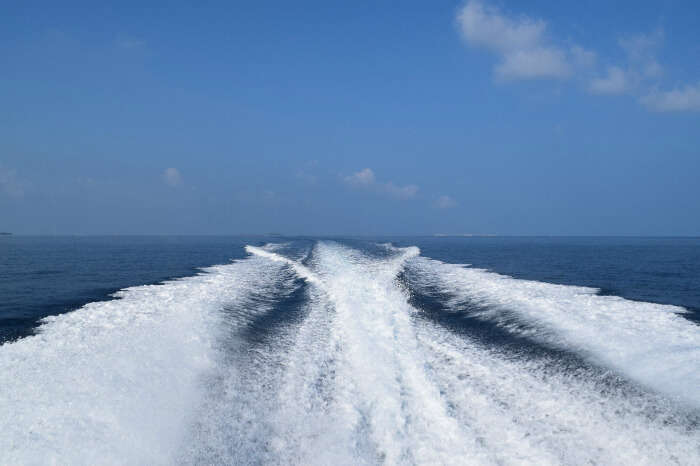 After a 5 min ride the boat stopped in the middle of ocean and a man started throwing dead crabs and fish in the ocean. Initially we only saw some small fish feasting on them, but within a few seconds they disappeared before the deadly creature that had turned up for his meal. Soon there was a group of 10-15 sharks each 200 ft long.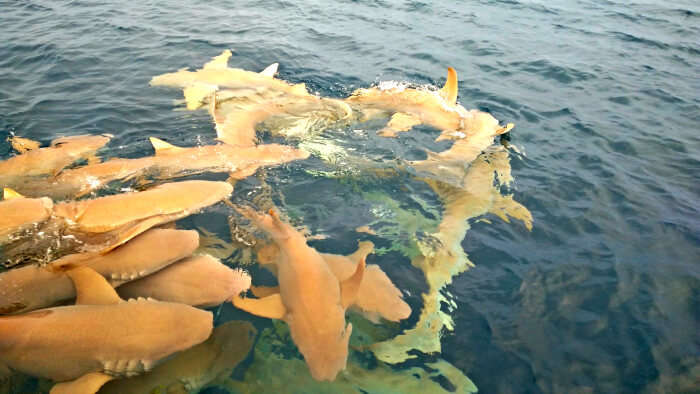 It felt awesome to witness these ferocious beasts from such a close distance. We enjoyed the session for a full 20 minutes before the boat turned around and took us back to the resort. At 11 am we went for 15 minute Tandem scuba diving training session to build up some confidence before plunging into the ocean for the full fledged scuba dive adventure we had in plan for the next day.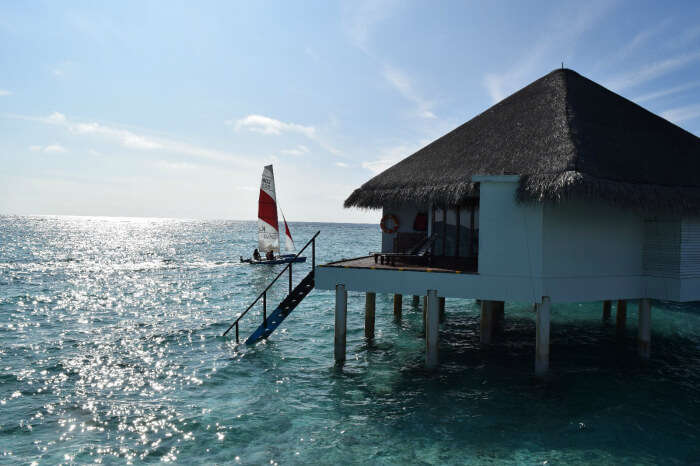 Later, we checked out of our Beach Villa and checked into the Water Bungalow where we were to spend the last 2 nights of our 5 nights Maldives honeymoon tour.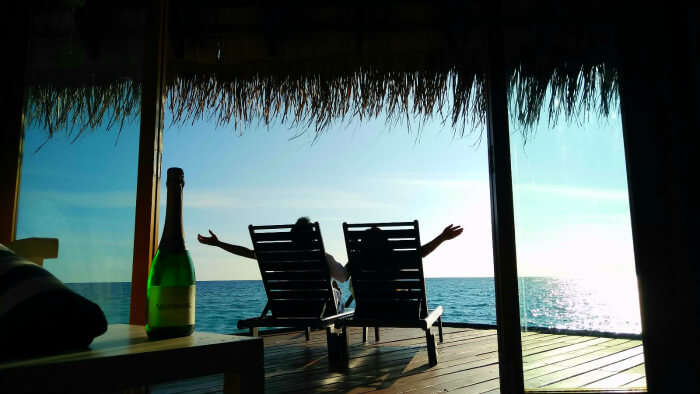 We could see the vast blue ocean before us from every corner of the room. At the backside of our water bungalow was a small balcony and a small staircase suspended into the blue lagoons.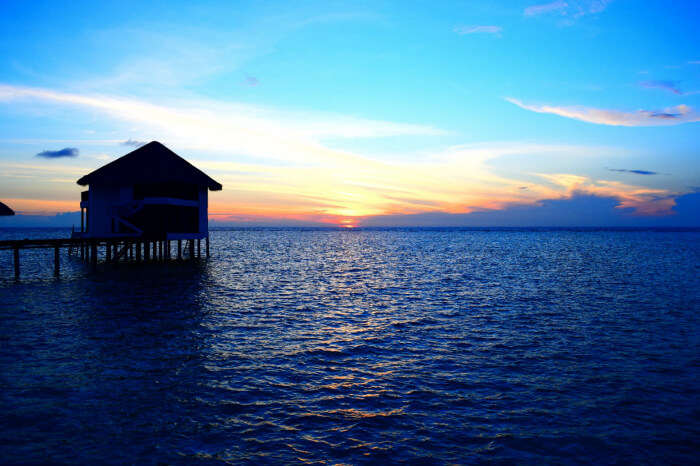 24 Utterly Romantic Things To Do In Maldives On Honeymoon In 2022
Sitting in the balcony our water villa and witnessing the sunset together was an absolutely serene and tranquil experience. Against our expectations, staying in a water villa turned out to be an altogether unique experience.
Day 5: Diving to the depths of the Indian Ocean to discover vivid marine creatures and colourful corals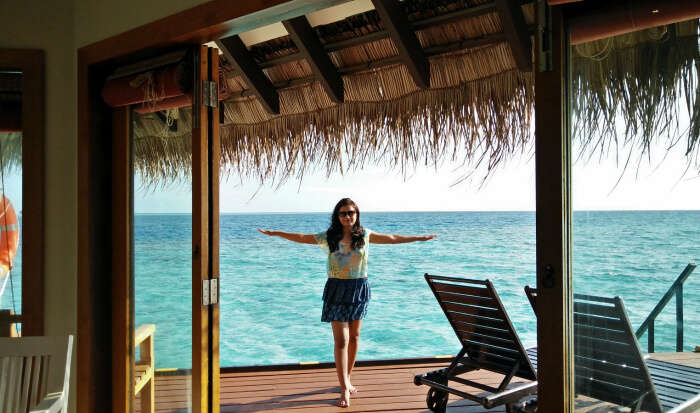 The memory of waking up to a sumptuous breakfast in a dreamy water bungalow amidst the company of shoals of fish swarming below in the crystal clear ocean is forever etched in our minds.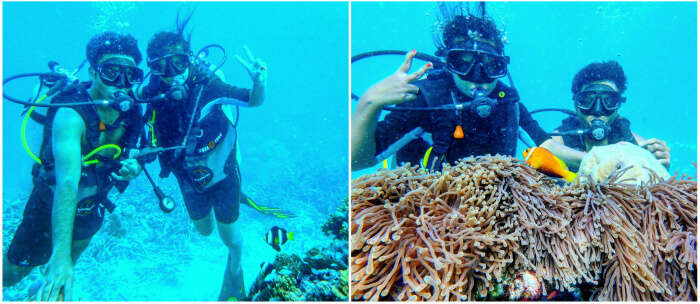 Post our meal, we began the most memorable part of our honeymoon in Maldives – Scuba Diving. Maldives is, in fact, considered one of best places for Scuba Diving. In about an hour the session began, and then we were totally lost in the beauty of underwater world.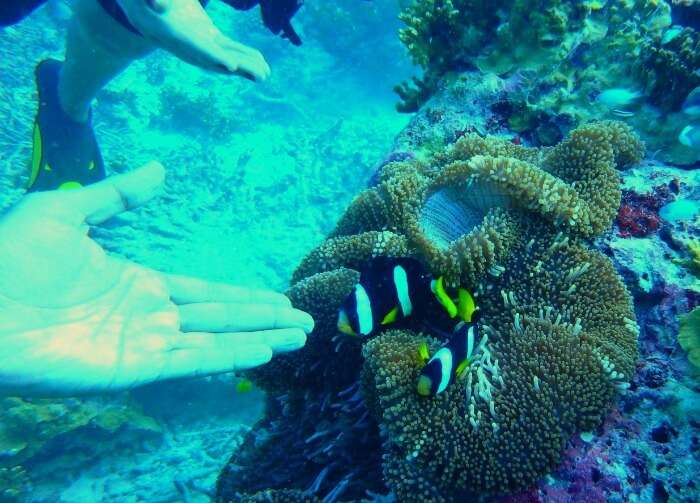 We were swaying above some amazing coral reefs where I got to see hundreds of fish of all shapes, sizes and colours. Everywhere around me were glowing corals and an array of weird and wonderful sea creatures that I had never witnessed before.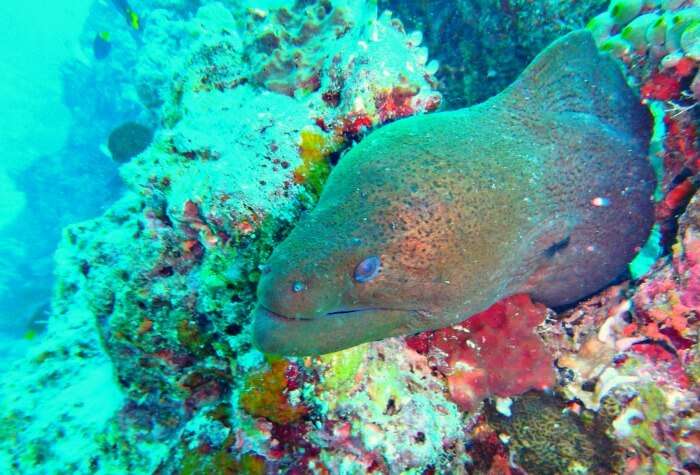 15 Exciting Water Sports In Maldives For Your Adrenaline Fix In 2022
The underwater sceneries were so placid and calming that it took us some time to adjust our views to the daylight and the noisy splashing of water once we were back to the surface.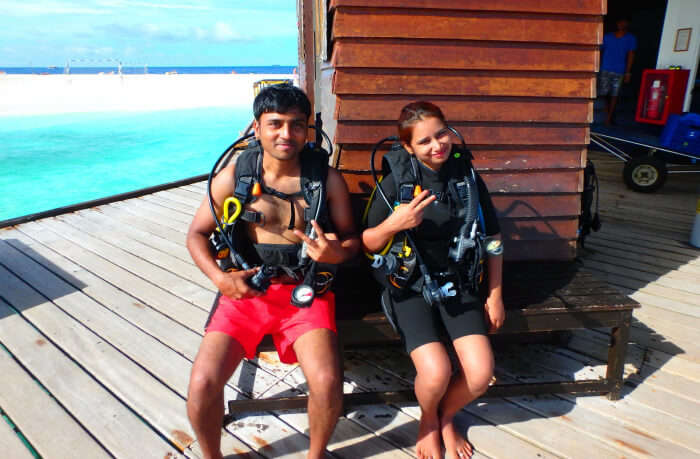 In the evening we visited the souvenir shop where we bought a fridge magnet and a painting as a memoir of the first milestone of our romantic journey – our exciting honeymoon in Maldives.
Day 6: Bidding adieu to this romantic fairyland with a heavy heart…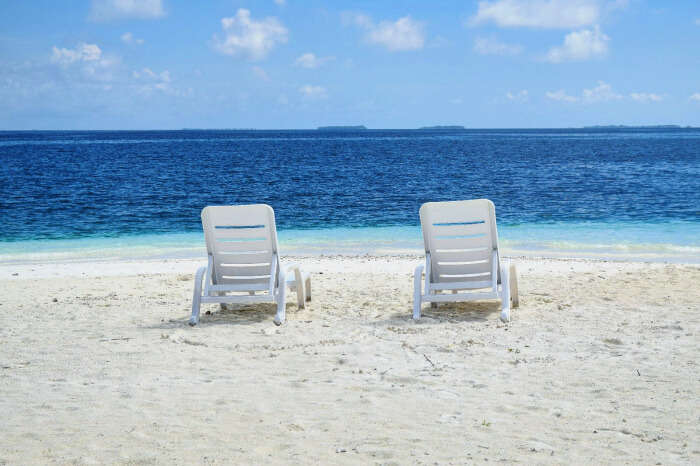 The resort had made all the arrangements for our airport transfer and the check-out was smooth. As the speed boat left the island, the flashbacks of the past five truly beautiful days occupied our minds. Before boarding our flight, I promised my wife we will come back to this heaven.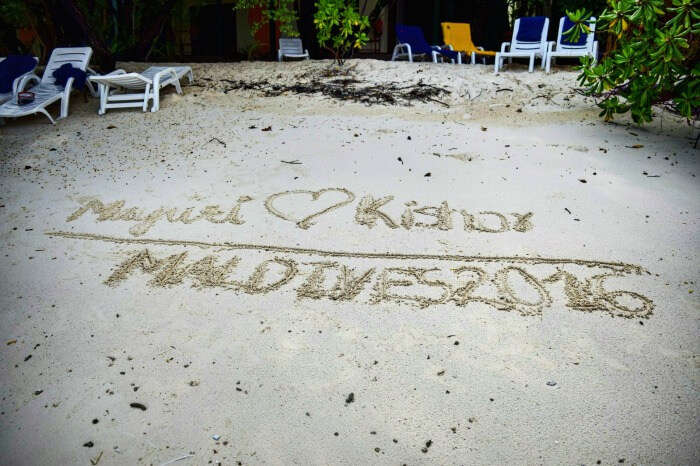 Surely, there couldn't have been a better honeymoon destination than Maldives. Azure waters, transparent looking sea creatures, vibrant coral reefs, swaying palms, luxurious water bungalows, and the endless white beach – Maldives spoils you with its spectacular beauty!
Our 'WOW' moments: Staying in a water bungalow, shark feeding, scuba diving, swimming in the turquoise blue water, and spending time together on that secluded, pearly white beach
Tips for future travelers:
Planning a honeymoon? Trust us, there isn't a better destination than Maldives.
Book your Maldives honeymoon trip only through TravelTriangle as they offer value for money experiences that will stay with you forever.
Don't miss out on scuba diving. It's an amazing experience and doesn't require you to be a pro-swimmer.
A stay in the water bungalows is a must for honeymooners for an out-of-the-world experience.
With unending charm, tranquility, and breathtaking beauty, Maldives never fails to bewitch travelers, especially lovebirds. So, wait no more. Pick from a range of the best Maldives honeymoon packages from TravelTriangle, customise it to suit your needs, and set out to make memories in this gem of the Indian Ocean.
Comments
comments