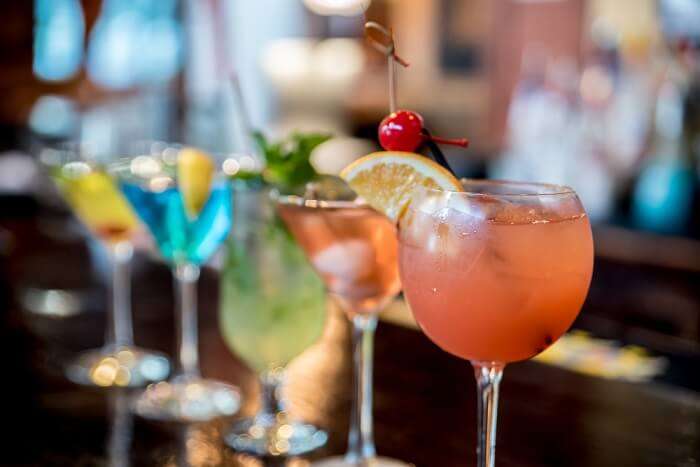 Straddled over the tip of Pulau Ujong's southeastern coast, Marine Parade is a seemingly quiet region that is more of a residential town. This posh area connects the Central regions of this island-state to those in the East. Famous for the origin of the renowned dish Katong Laksa, Marine Parade dons a completely different avatar of laughter, music, and thrill once the sun sets. It has only recently developed as a rather fun and touristy avenue, because of which not many know about the happening clubs and bars in Marine Parade that promise to provide night-long excitement to visitors. Here are the best bars, clubs, and lounges you can visit to experience the vivid nightlife of Singapore and hang out with your best pals or your significant other.
3 Exciting Bars In Marine Parade
Don't just settle down for the popular and cliched tourist hubs in Singapore. Go beyond the usual and steal a trip to these hip bars and clubs in Marine Parade once you're tired of wandering in the tourist attractions of this town. These are the best places to hang out with your friends or your amour with some lively music and a drink or two in hand!
1. Loof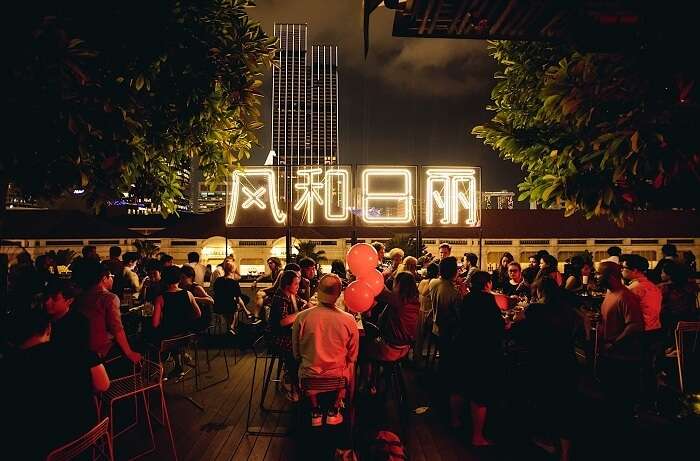 The view of Singapore rooftop bars might be overshadowed by many of the new ones that popped up on taller buildings, but Loof is still one of the top rooftop bars in Singapore. Looking forward to a fun night out- Then this is THE place to go. While the vibe is casual, the food and cocktails are amazing at the Loof rooftop bar Singapore and go perfectly with Chef Shens culinary creations. The cocktail and food menus are both locally-inspired, and you will find a lot of fresh local ingredients in what the rooftop bar serves up. Make sure you stop by here for a cocktail or two that will kill all your fatigue in an instant!
Highlights: Local ingredients in crafted cocktails, and great ambience
Address: 03-07 Odeon Towers Extension Rooftop, 331 North Bridge Road, Singapore 188720
Must Try: Kopi Cat cocktail, spiked bubble tea cocktails
                 Rooftop Bars In Singapore: 6 Glittery Hubs To Party All Night In The City Of Skyscrapers
2. Mr Stork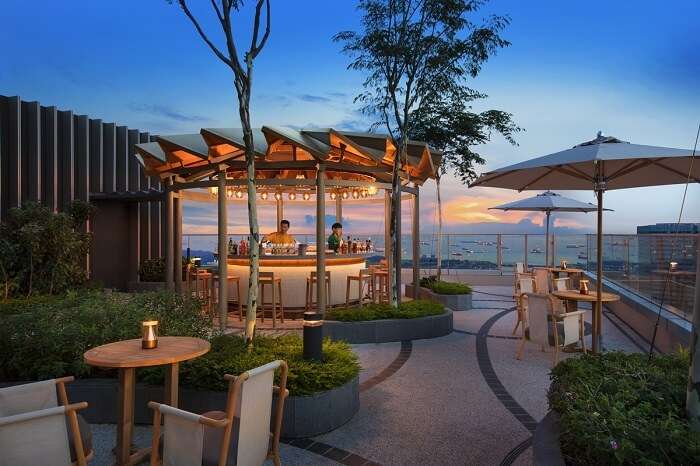 Perched on the Andaz Hotels 39th level, Mr. Stork is surrounded by lush greenery where teepee huts are discreetly placed to give you and your date a cozy place to enjoy each with panoramic views of the city skyline in the backdrop. You can order a drink from the eye-catching bronze pavilion bar, and take a lazy stroll along the cobbled paths winding around the entire level. You can get a 360-degree view of Singapore an amazing way to see the city. If you are looking for a rooftop bar for a romantic date, you should definitely pick Mr. Stork which without a doubt, is one of the best rooftop bars in Singapore.
Highlights: Teepee huts, cobbled paths, and 360-degree city-viewing experience
Address: 5 Fraser Street, Bugis, Singapore
Must Try: Ruby, a citrusy cocktail with lemon, ginger, vermouth, Ceylon arrack and fresh mint, Rhubarb, a fizzy concoction with rhubarb puree, lemon and strawberry juice, a shot of vodka and sparkling wine
3. Altitude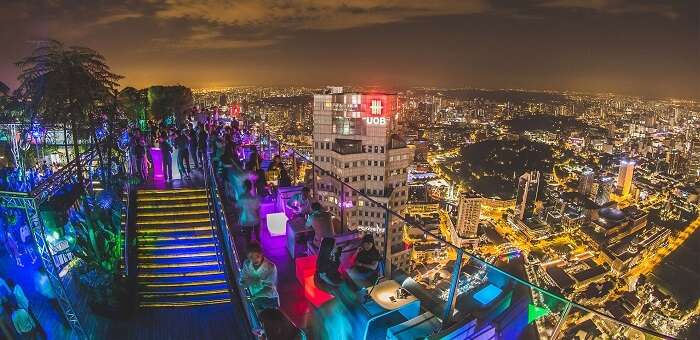 Considered to be one of the finest rooftop bars in the world, 1-Altitude is also the highest rooftop bars in Singapore. Situated on the 63rd floor, it has a good cocktail menu, amazing 360-degree views of the entire city, and stylish furnishings that makes Altitude bar in Singapore a superb place to relax after a tiring day for both travelers and locals alike. As it is so popular, it can get a little crowded at times, but when it comes to nightlife in Singapore, there is no place like 1-Altitude. You can make your way up during the day to grab an afternoon cocktail, and witness a mesmerizing sunset over the city or go at night when you can have a party with live DJs.
Highlights: Amazing 360-degree view of the city, great food, and live DJs
Address: Chomel 1 Marine Parade, Singapore 048616
Must Try: Rum-mixed cocktail Shut Up and Drink and vodka-based drink Pink Floyd
Best Time To Visit Marine Parade In Singapore

Although Singapore happens to be a year-round destination, it is advised that you avoid the peak tourism months between September and March in order to steer clear of all the touristy crowds and immensely high prices of accommodations. Marine Parade can be visited during the summer and winter months when you can easily indulge in sightseeing and outdoor activities. بنك سكريل skrill One must note that Singapore's wettest months are from November to January, while the hottest is from May to June. شرح لعبة اونو But no matter what time or season you choose to visit Singapore in, you'll surely experience a blissful climate suitable for exploring this island nation.
How To Reach Marine Parade In Singapore

One can easily get to Marine Parade in Singapore by using the reliable rail transport system in Singapore. The Churchgate Railway Station is the closest to Marine Drive and it would take you just about 10 minutes to cover the 2 km distance via a hired car or a shared auto. You can also walk down from the station to Marine Drive, and that will allow you to explore the markets and skyscrapers on the way!
We know that you have already started planning your holiday in Singapore and can't wait to check out all these fabulous clubs and bars in Marine Parade. Well, make sure you book your getaway via TravelTriangle for the best deals and discounts on a personalized trip. This will ensure that you have a hassle-free and comfortable holiday experience. And don't forget to write to us about your delightful holiday experience once you're back!