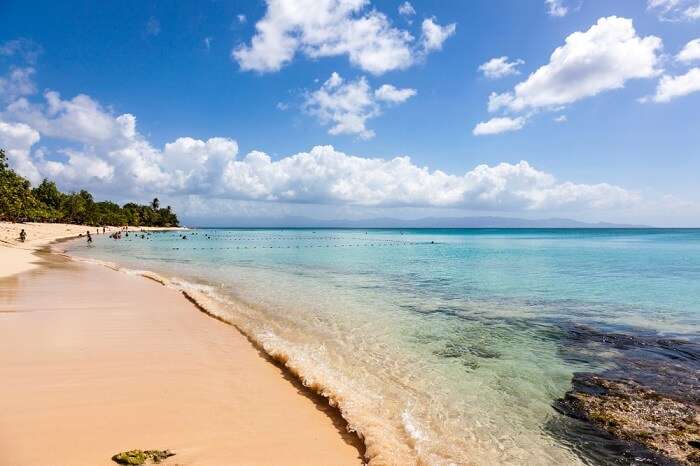 Port Louis is the capital of Mauritius where you will first land on your vacation. The largest city in Mauritius is recognized from its 19th-century colonial architecture. This is why you will find a number of attractions and beaches near Port Louis Mauritius to visit.
There are plenty of places to visit in Port Louis that will make your trip on the island extra special. Before you hit the beaches in Port Louis, you must visit its many famous landmarks. The Caudan Waterfront is the first place that you should hit. A commercial development in Mauritius, this is where you will find the best of cafes, restaurants, and other commercial centers like banks, etc. It is one of the best places for shopping in Mauritius. A lot of musical and other events are also organized in this area. This is where you can sit and talk with your friends. The whole place gives you a heterogeneous experience with a lot of things happening at the same time.
Champ de Mars, if you have heard the name, is a famous 19th-century horse-race track where to this day racing events are organized. So, if you are interested in experiencing the life of rich and sophisticated, just don a summer dress, bring your favorite sunglasses, and bet on your favorite horse. Who knows you might be in luck? It is the second oldest racecourse in the world where history, tradition, entertainment, and excitement come together.
Then, there is an abundance of nature to explore in this part of the island. Pieter Both is the second largest mountain in Mauritius which is open for hiking and trekking. Le Pouce, a thumb-like peak, is the third largest peak on the island where you can go hiking. The vantage points from both these mountains offer great panoramas of the island. If you want to see what the island looks like from a height, you can trek to any of these places to find out.
You will find a number of museums and art galleries in Port Louis too. If ever you feel the need to get closer to the history and heritage of the island which was once colonized by Dutch and Britishers, you can take a trip back to history lane inside these museums and galleries. Blue Penny Museum is where you will find an impressive collection of coins, stamps, and art exhibits while Aapravasi Ghat World Heritage Site tells you a story of immigrants. You can also visit the Photography Museum and Mauritius Postal Museum in your free time too.
Beaches Near Port Louis Mauritius
Since Port Louis is located by the shore, you will find a great number of beaches too which you can visit to have some fun under the sun.
Plage De La Prison Beach
Bain Des Dames Beach
Pereybere Beach
Albion Beach
Flic En Flac Beach
1. Plage De La Prison Beach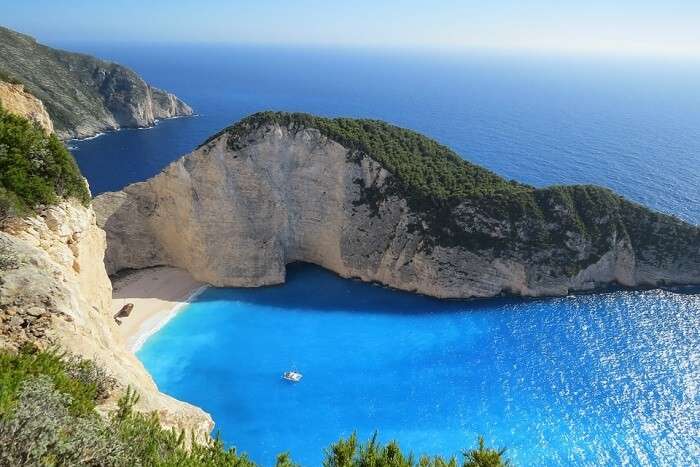 Plage de la Prison is a quaint and calm beach, perfect for quiet moments with oneself. This beach offers a spectacular view of the sunset, which creates a dazzling effect in the deep blue sea. The rising gushing sound of the sea against the rocks and corals creates a perfect background score while you plan a barbeque with family and friends.
Read More: 8 Picturesque Port Louis Beaches Where One Can Relax And Take A Sunbathe!
---
Mauritius Holiday Packages On TravelTriangle
Take a break with an exotic holiday in Mauritius. Experience the best of Mauritius with North and South island tours: Inclusive of Hotels, Sightseeing, Transfers, & Meals. Best Prices Guaranteed. Customizable Package & Free Guidance From Destination Experts.
---
2. Bain Des Dames Beach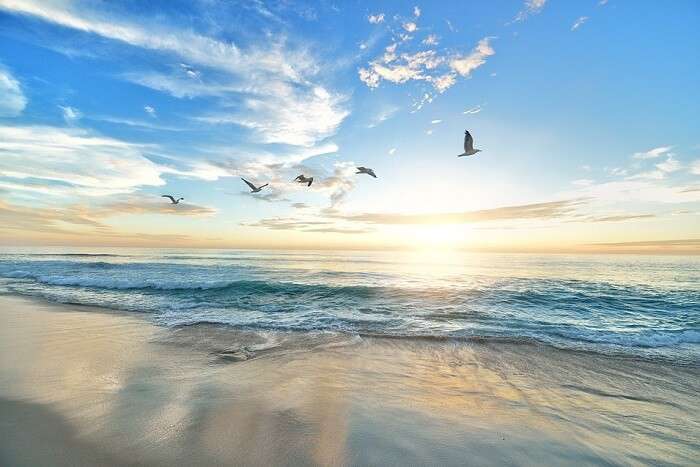 We are giving brownie points to this beach for its colorful terrains! The blue waters paving way for the golden coral sand, which merges into the lush greens, creates a kaleidoscopic effect. One can spend a relaxing day by gazing at the variety of ships and boats entering and leaving the harbour while enjoying cocktails at the beautifully lit restaurants on the beach. It is a great place for party enthusiasts this beach will keep pulling you for more.
3. Pereybere Beach

A swimmers paradise, this beach attracts a lot of tourists from all over the country and abroad. One can take a plunge into the soothing and calm waters of the beach and later quench the desires of their growling stomachs at one of the delectable beach restaurants. Snorkeling amidst the reefs and corals can reveal hidden wonders of the marine land and create memories lasting a lifetime.
4. Albion Beach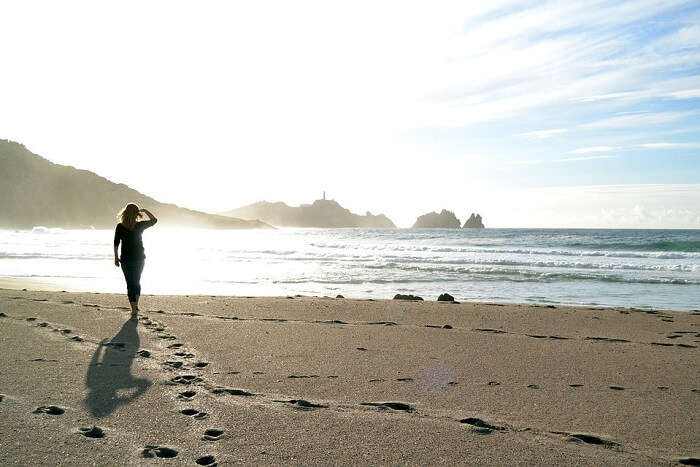 There are umpteen beaches in and near Port Louis which amaze the travelers with their beauty. One of them is the Albion Beach. It has a long stretch of glistening white sand, making it perfect for a relaxing stroll or for just gazing into the abyss. This beach is a great option if you are looking for some downtime.
5. Flic En Flac Beach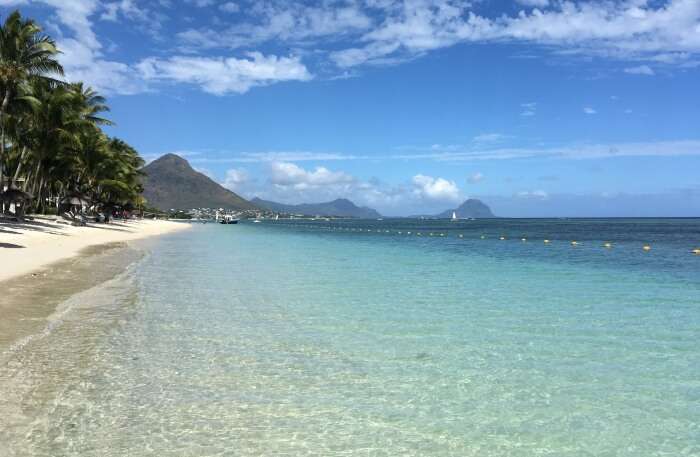 As mainstream as the name sounds, the Flic en Flac beach is one of the best beaches around the place. The abundance of beaches will make your mind boggle as to which ones to visit and which ones to skip out on. If you are in a dilemma, start with visiting the Flic en Flac beach. The long stretch of sand and beach lets you witness an amazing landscape. Dip into the calm water region, which is protected with reefs surrounding them. You can also indulge in some water sports around for the overall experience.
Location: Flic En Flac, Mauritius
Read More: The Detailed Flic En Flac Travel Guide For An Enticing Vacation!
Port Louis is one of the top cities to visit in Mauritius as it provides an array of experiences to you. From beaches to nightlife, mountain peaks to museums, what doesn't it have? Whether you are planning a family getaway or a romantic vacation to Mauritius, this island destination is favorite of all. Look forward to plenty of experiences and lovely memories from your trip. Have a great time at the beaches near Port Louis Mauritius.
People Also Read:
Watersports In Tamarin Beach Watersports In La Cuvette
---
Looking To Book An International Holiday?
Book memorable holidays on TravelTriangle with 650+ verified travel agents for 65+ domestic and international destinations.
---
p.box-links a {
display: inline-block;
margin-right: -2px;
font-size: 13px;
-webkit-box-sizing: content-box;
-moz-box-sizing: content-box;
box-sizing: content-box;
border: none;
color: rgb(0, 0, 0);
-o-text-overflow: clip;
text-overflow: clip;
background: #98eae3;
-webkit-transform: skewX(-20deg);
transform: skewX(-8deg);
text-decoration: none !important;
padding: .2em .6em .3em;
margin-top: 2px;
}
p.box-links a:hover {
background-color: #000000;
color: #ffffff;
}