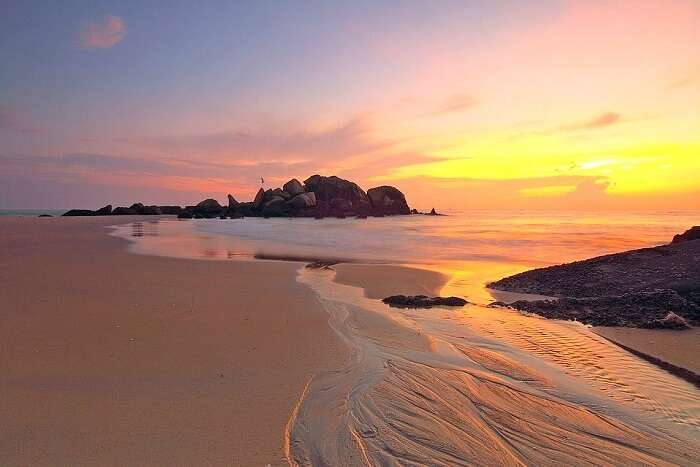 What makes Port Louis a popular holiday spot is its beauty and serenity. Flanked by Le Ponce and Pieter mountains from both sides, it is a charming, quaint town tucked away in Mauritius. Port Louis beaches offer an idyllic setting to visitors looking for an escape from the rush of the city. These beaches attract an influx of tourists from around the world, providing them the most scenic setting for a blissful retreat.
8 Incredible Port Louis Beaches
One can satisfy their desire to bask in the glory of the sun and get engulfed in nature's abundant offerings at these 8 Port Louis beaches. We've shortlisted this list keeping in mind that the beaches are not overcrowded and provide you the much-needed calm that you're looking for.
1. Plage De La Prison Beach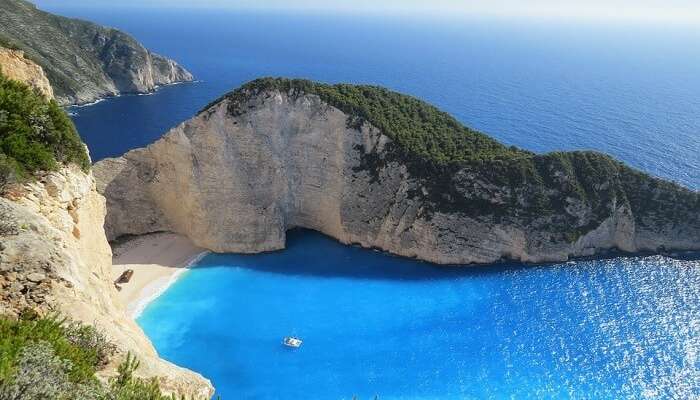 Plage de la Prison is a quaint and calm beach, perfect for quiet moments with one's own self. This beach offers a spectacular view of the sunset, which creates a dazzling effect in the deep blue sea. The rising gushing sound of the sea against the rocks and corals creates a perfect background score while you plan a barbeque with family and friends.
Must Read: 10 Historical Places In Mauritius That Tell A Great Deal About This Country!
2. La Pointe Beach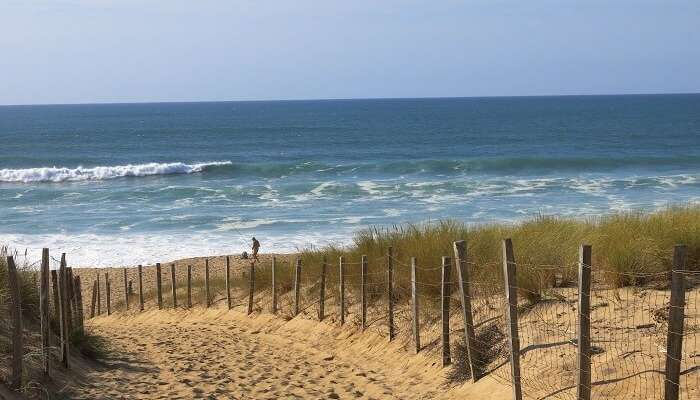 Among the beaches in and around Port Louis, the La Pointe beach holds a significant place. This beach offers a fantastic sea front view and has the ability to excite even the most mundane souls. La Pointe beach is rich in corals and thus is quite picturesque, providing umpteen photo opportunities and a nice ambience for sharing a picnic basket with near and dear ones. Sunbathing on the pristine white sand beach with a wide blue ocean in front and a sprawling town in the background is a memory to hold close to.
Suggested Read: 5 Best Things To Do In Port Louis To Unravel The True Essence Of Mauritius
3. Bain Des Dames Beach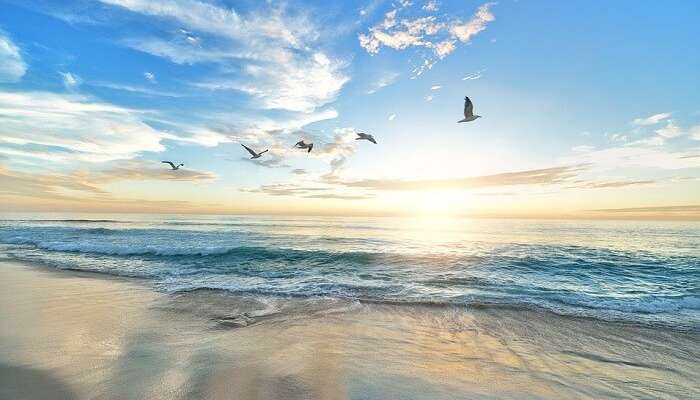 We are giving brownie points to this beach for its colourful terrains! The blue waters paving way for the golden coral sand, which merges into the lush greens, creates a kaleidoscopic effect. One can spend a relaxing day by gazing at the variety of ships and boats entering and leaving the harbour, while enjoying mocktails at the beautifully lit restaurants on the beach. It is a great place for party enthusiasts this beach will keep pulling you for more.
Suggested Read: Paragliding in Mauritius: An Exhilarating Activity To Experience A Dash Of Adventure In 2021
4. Trou-Aux Biches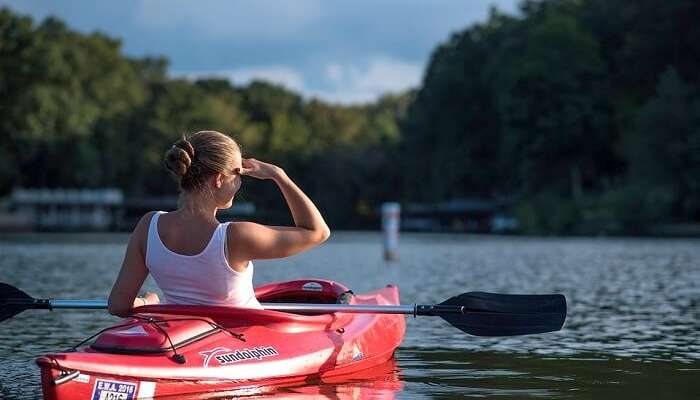 For the adventure enthusiasts, this beach is an ideal spot. The sea water is quite inviting for a relaxing dip or adventurous activities like kayaking, water-skiing, snorkelling and deep sea fishing. The waters are so clear that one can feel a close connect with the sprawling marine life during a sea walk. The enchanting atmosphere, cool sea breeze melting away stress and the adrenaline inducing activities are enough to justify why this beach was awarded the best island destination in the world. A winner among the Port Louis beaches, this beach is a must visit destination.
Suggested Read: Mauritius Snorkeling: 5 Spots For Snorkeling In This Scenic Island Nation In 2021
5. Grand Baie Beach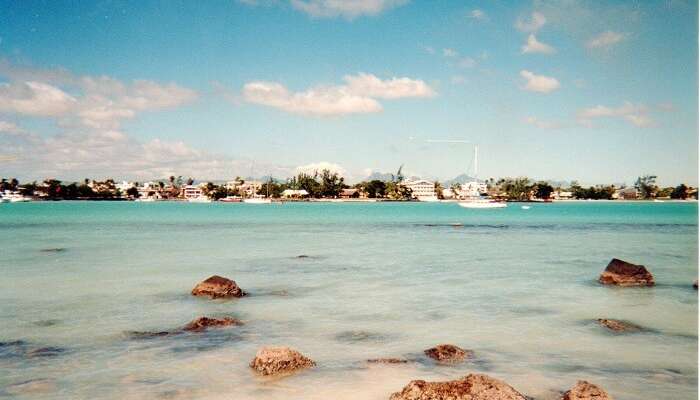 You will find a blend of adventure enthusiasts and people looking for calm and relaxation on Grand Baie beach. The galvanizing white sand beach makes sunbathing an exotic affair. The catamaran cruise offers an insight into the exhilarating beauty of the island. Those who crave for more than just sitting back and visualizing the scenic splendours, the beach offers an array of thrilling activities like snorkelling, sport fishing, kayaking and underwater walking.
6. Pereybere Beach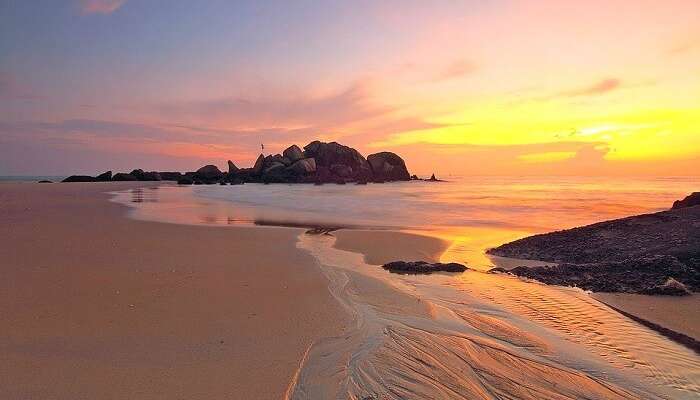 A swimmers paradise, this beach attracts a lot of tourists from all over the country and abroad. One can take a plunge into the soothing and calm waters of the beach and later quench the desires of their growling stomachs at one of the delectable beach restaurants. Snorkelling amidst the reefs and corals can reveal hidden wonders of the marine land and create memories lasting a lifetime.
Suggested Read: 10 Festivals In Mauritius To Experience Its Vibrant Culture And Heritage
7. Flic En Flac Beach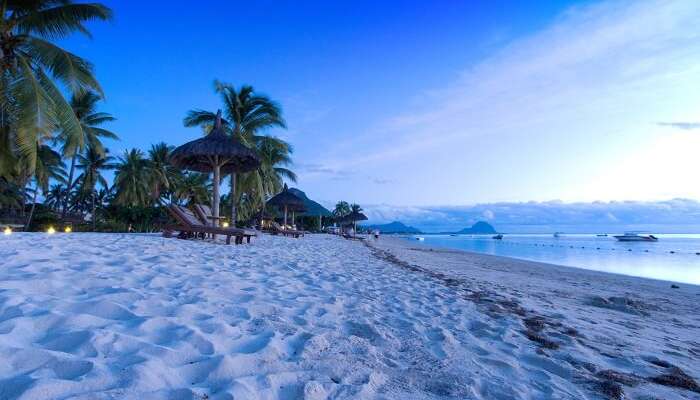 This beach never ceases to surprise its visitors, especially those who're on the lookout for things to do in Mauritius . The existence of hidden caves and wrecks underwater provides some exemplary treasure hunt opportunities for the scuba divers. Truly a slice of heaven, Flic En Flac bewitches the adventurers and the nature lovers alike. Located on the southern frontiers, this beach exudes a different vibe compared to the rest of the
Port Louis beaches.
8. Albion Beach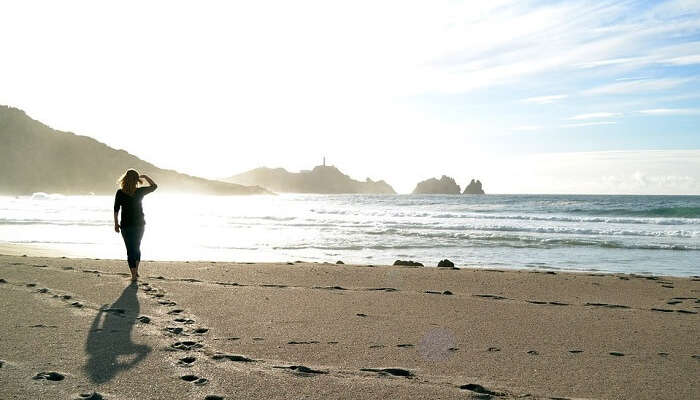 There are umpteen beaches in and near Port Louis which amaze the travellers with their beauty. One of them is the Albion Beach. It has a long stretch of glistening white sand, making it perfect for a relaxing stroll or for just gazing into the abyss. This beach is a great option if you are looking for some downtime.
Further Read: 7 Waterfalls In Mauritius: The Prodigious Works Of Nature
Port Louis beaches stand unrivalled amongst the other beaches in Mauritius owing to its stunning geographical setting and the welcoming tropical weather. So don't waste time and plan a trip to Mauritius to witness the beauty of nature in its most splendid form.
Frequently Asked Questions About Port Louis Beaches
Q. Which side of Mauritius has the best beaches?
A. Most of Mauritius's best beaches are located on its west coast where you'll find shores shimmering with fine white sands and dazzling turquoise blue waters. The Trou aux Biches in the far north, as well as the isolated Le Morne Peninsula on the south-west tip of Mauritius, has beaches you should not miss visiting!
Q. Can you swim in the sea in Mauritius?
A. There are plenty of safe lagoons in Mauritius where you can take a dip and swim around without a worry in the world. However, it is not recommended to swim far away from the beach due to the unpredictable currents. And if you really do want to go beyond the splendid reefs, book yourself any of the thrilling water sports in Mauritius like scuba diving and venture into the depths of the ocean.
Q. Are beaches private in Mauritius?
A. There isn't really any private beach along the entire coast of Mauritius. Mauritius beaches are mostly public, meaning they belong to the State and can be accessed by anyone whether one is a local or a tourist. Some beaches, though public, may still have been leased to individuals or groups.
Q. What is the best month to go to Mauritius?
A. December to March is considered to be the best time to visit Mauritius owing to the pleasant weather, the clear water conditions favoring scuba diving, and the dry climate. Other months are characterized by comparatively high temperatures and humidity.
Q. Is Mauritius expensive?
A. Mauritius is not a very expensive place to visit if you plan carefully and book an all-inclusive packaged tour. If you get a double room in a budget hotel, eat local food or street-side food, and use public transport or hired bicycles for traveling around, you will easily get by in just INR 8,000/- in a day.
Q. How many days should I spend in Mauritius?
A. A duration of 6 to 7 days is ideal for a Mauritius trip wherein you'll be able to cover all the important places, indulge in all the famous experiences, and also spend some leisure time to relax or explore offbeat spots.
Q. Which is better Maldives or Mauritius?
A. Both these destinations are equally beautiful and visit-worthy. It is hard to draw a Maldives Vs Mauritius comparison since these two tropical destinations offer different kinds of experiences to travelers. While the Maldives is a rather peaceful place, Mauritius is more happening and energetic. While the Maldives is rather secluded and best suited for honeymoon couples seeking privacy, Mauritius is a comparatively crowded destination frequented by adventure seekers and lovers of water sports.
Q. Which is the best side of Mauritius to stay?
A. The east coast of Mauritius is considered to be the ideal place to stay in. It has some of the most famous hotels as well as white-sand beaches that you cannot miss on your trip to Mauritius. If you're looking for nightlife, head south.
Q. Which are the best coast of Mauritius?
A. Belle Mare Beach, Gris Gris Beach, Flic En Flac Beach, St. Felix Beach, Tamarin Beach are some of the best coasts of Mauritius.
Looking To Book An International Holiday?
Book memorable holidays on TravelTriangle with 650+ verified travel agents for 65+ domestic and international destinations.
---
Comments
comments