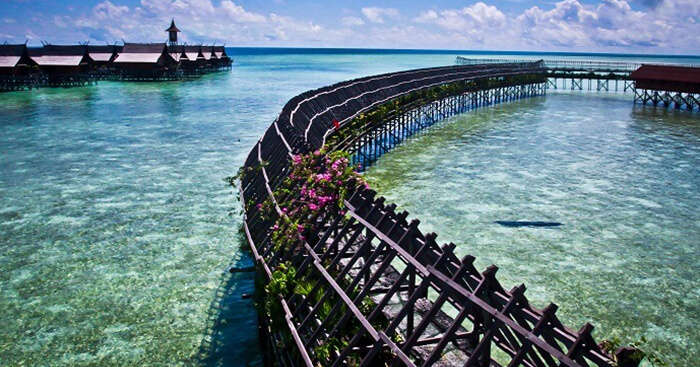 Blessed with miles of coastline, Malaysia is known for its island getaways featuring gorgeous beaches and tropical rain forests. Many of these are popular for secluded bays, spectacular sunsets, and scuba diving – thanks to the crystal clear waters and colorful coral reefs.
Malaysian beaches are one of the most sought after by the expert scuba divers, who consider it an achievement to check-in at these places. And, mind you, it's not just about beaches and diving. Colonial villages, beautiful temples, lavish resorts – the wonders at these best beaches in Malaysia guarantee the perfect tropical getaway.
10 Blissful Beaches In Malaysia
Perhentian Kecil Island Beach
Mantanani Island Beach, Sabah
Mataking Island Beach
Rawa Island Beach
Layang Layang Island Beach
Teluk Duyung, Penang
Sibu Islands, Johor
Mabul Island
Pangkor Island
Sipadan Island
1. Perhentian Kecil Island Beach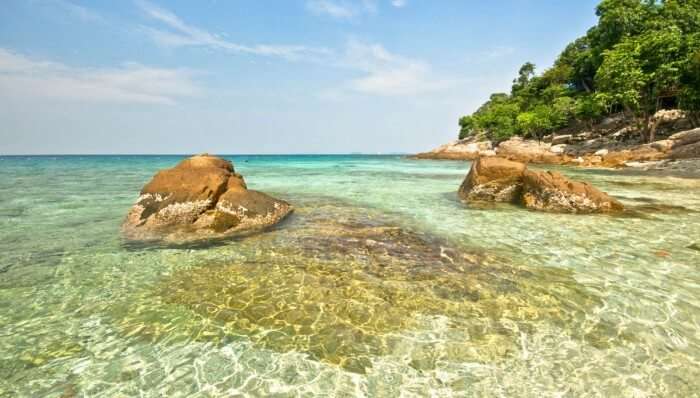 Image Source
Located about 21 km off the Terengganu coast, are the beaches of Pulau Perhentian Besar and Pulau Perhentian Kecil. Since these Malaysian beaches are located just off the edge of the Pulau Redang Marine Park, the coral-fringed waters, here, provide an amazing option for snorkeling and scuba diving.
Famous for: Windsurfing, sailing, canoeing, and deep-sea fishing
Suggested Read: Top 18 Astonishing Things To Do In Perhentian Islands, Malaysia
2. Mantanani Island Beach, Sabah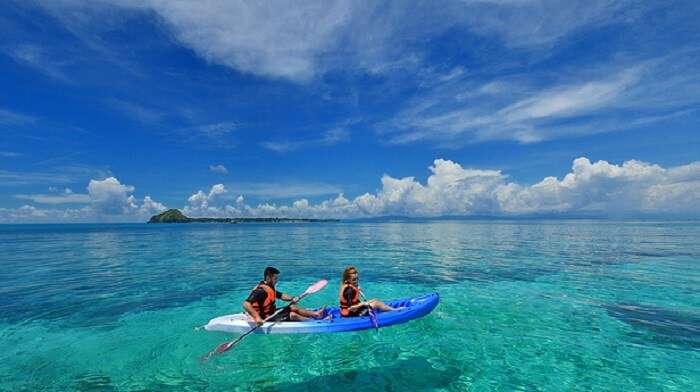 Image Source
A two-hour road trip from Kota Kinabalu (KK) to Kota Belud, followed by an hour's speedboat drive will take you to the mesmerizing Mantanami Islands located in Kota Belud, Sabah. Myriad views of mesmerizing sea life thriving under the deep blue waters and the vividly colored corals with changing hues are a feast to the eyes, at this secluded beach in Malaysia.
Famous for: Underwater photography, canoeing, rafting, and snorkeling
Suggested Read: 25 Honeymoon Destinations In Malaysia To Visit That Will Surprise Your Partner
3. Mataking Island Beach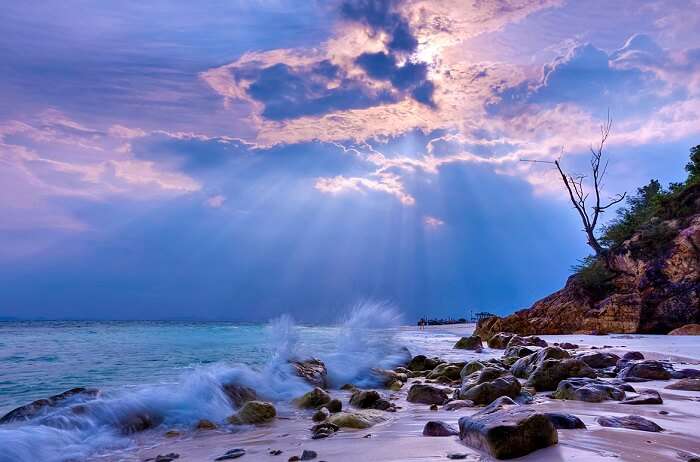 Image Source
Mataking Island consists of two islands, the bigger Mataking Besar, and the smaller Mataking Kecil. Located in the Celebes Sea, Sabah, one can walk around these Malaysian beaches in about an hour. And to add to that, low tide allows easy walk from the big island to the small island.
Famous for: Island hopping, and deep sea diving
4. Rawa Island Beach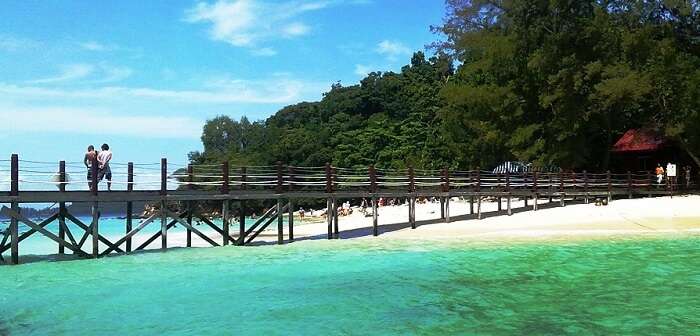 Image Source
Rawa Island is a small island 16 km off the east coast peninsula of Malaysia. Having only two resorts, it is another popular name among the best beaches in Malaysia for a secluded getaway. Known for its white sand, turquoise waters and the stunning resort owned by the family of Johor Sultanate, Rawa is one of the best beaches in Malaysia.
Famous for: Snorkeling, kayaking, scuba-diving, hobbycat sailing, and island hopping
Must Read: 8 Most Popular Beach Resorts In Malaysia
5. Layang Layang Island Beach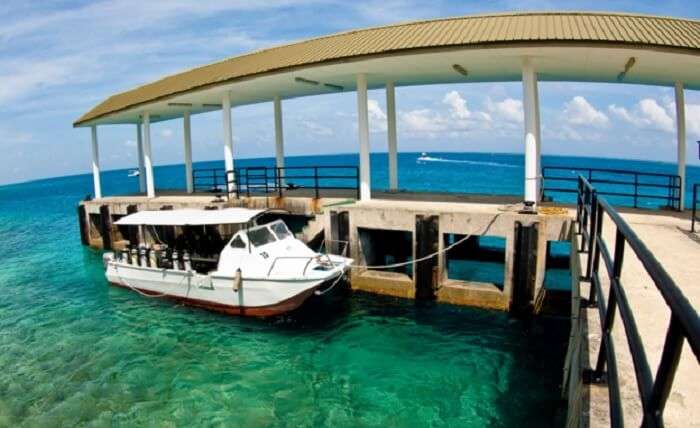 Image Source
This name in the list of best beaches in Malaysia is also known as 'the jewel of the Borneo Banks'. Off the mystical island of Borneo, and about 300 km northwest of Kota Kinabalu in Sabah, lies this magnificent creation of Malaysian Navy. Shining like a sparkle within the deep blue sea, the beach hosts of a diving school and airstrip.
Famous for: Scuba diving, deep sea diving, parasailing, and gliding
Travel Alert:  You cannot plan a visit to this beautiful island at your ease as Layang Layang Island Resort is closed from September till February since the area is plagued by the monsoon during this time.
Suggested Read: 15 Best Resorts In Malaysia That Are Downright Alluring
6. Teluk Duyung, Penang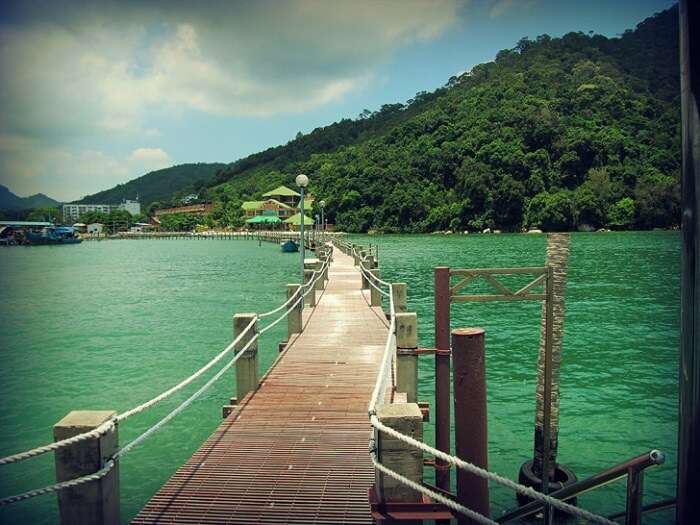 Image Source
Also known as the Monkey beach, Teluk Duyung is one of the most secluded Malaysian beaches and is a part of Penang National Park. It can be entered through the jungle trek, from the Penang national park or by boat. If you go by boat you can book one from Teluk Bahang. It's mandatory that the visitors register at Teluk Bahang to get a permit to enter Teluk Duyung.
Famous for: Wildlife safari, and vivid marine life in the park.
7. Sibu Islands, Johor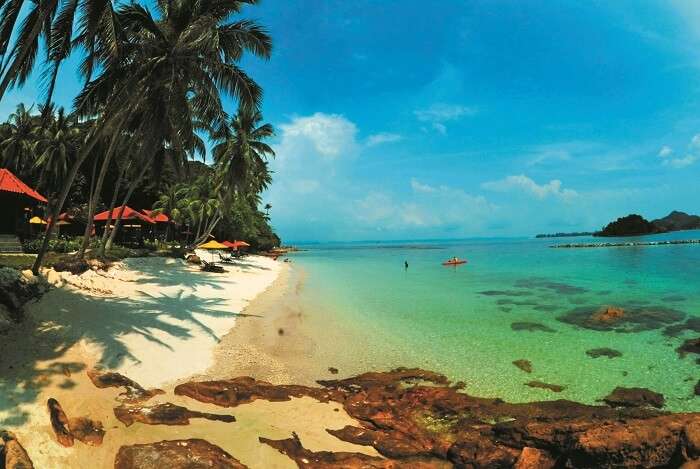 Image Source
Also known as Battleship island because of its distinctive shape, this idyllic pocket-sized atoll lies in the Celebes Sea. Sibuyan islands is devoid of any resorts or any facilities and this beauty among the Malaysian beaches is inhabited by sea gypsies and nomadic families. It is usually covered as a part of day trip while visiting neighboring islands. It can be reached in an hour by a speedboat from the Semporna transit point. One can also reach Sibu by a charter flight although we suggest speedboat.
Famous for: Cluster of scenic islands, photography, and turtle spotting
8. Mabul Island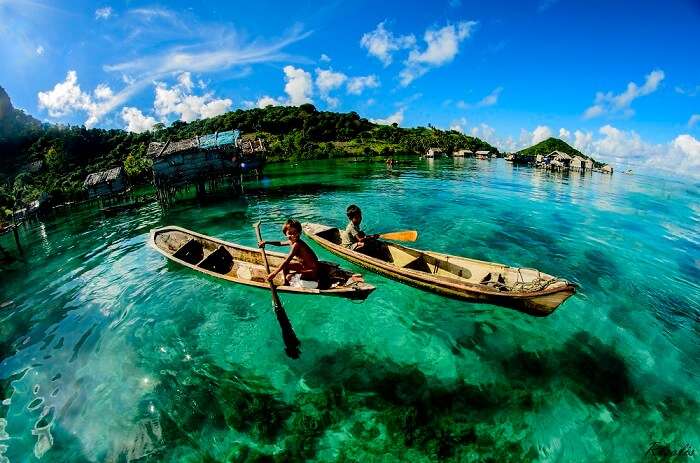 Image Source
Mabul Island is a small island off the southeastern coast of Sabah, located about 30-45 minutes from the coastal town of Semporna. Ranked among the ten best marine biodiversity sites in the world, Mabul Island is one of the best destinations for muck diving. It also boasts one of the world's most concentrated reserves of small marine life. And on top of all, the iconic island has plenty of options for accommodation ranging from a budget hostel to a lavish 4-star water village resort.
Famous for: Muck diving, underwater photography, village hopping, and diving
Suggested Read: 9 Romantic Honeymoon Resorts In Malaysia Right Out Of Your Dream
9. Pangkor Island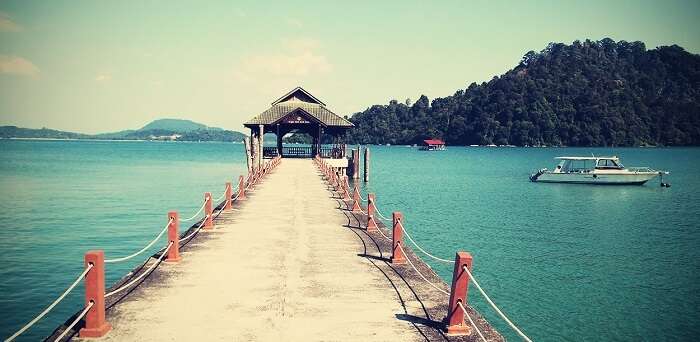 Image Source
Pangkor Island is just a 3-hour drive from Kuala Lumpur, making it one of the best beaches in Malaysia. Among the most amazing beaches in the island, Pangkor and Teluk Nipah are the most famous ones. Island tours by boat and biking along the waters is a favorite attraction here.
Famous for: Kayaking, diving, snorkeling, fishing, beach games, and biking
10. Sipadan Island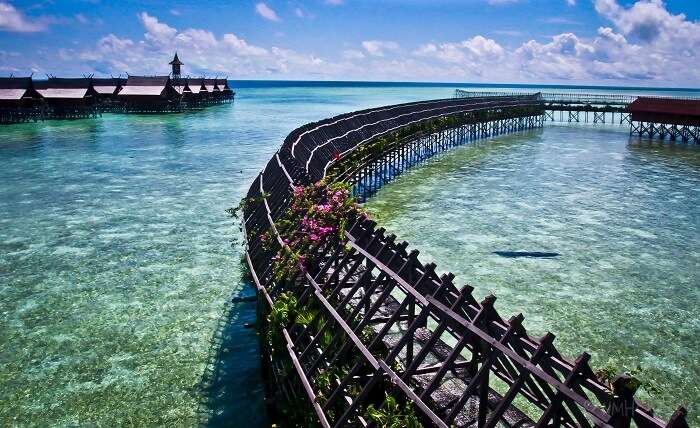 Image Source
Sipadan island is a legend among scuba divers and it's considered a privilege to get a glimpse of the diverse bio- life here. It's so popular that numbers have been limited to 100 visitors per day and there is a waiting list just to see one of the great marine wonders of the world.It takes a 55-minute flight from Kota Kinabalu to the town of Tawau, an hour's drive to the even smaller township of Semporna, and then a 40-minute speedboat ride to reach Sipadan.
Famous for: Scuba diving, deep sea diving, snorkeling, and kayaking
Ahem! Ahem! Ain't you spellbound already? Coz, we bet everyone with a heart would be! Do let us know while you are on a wanderlust in Malaysia.
Further Read: 41 Amazing Malaysia Tourist Attractions For An Adventure Of A Lifetime
---
Looking To Book An International Holiday?
Book memorable holidays on TravelTriangle with 650+ verified travel agents for 65+ domestic and international destinations.
---