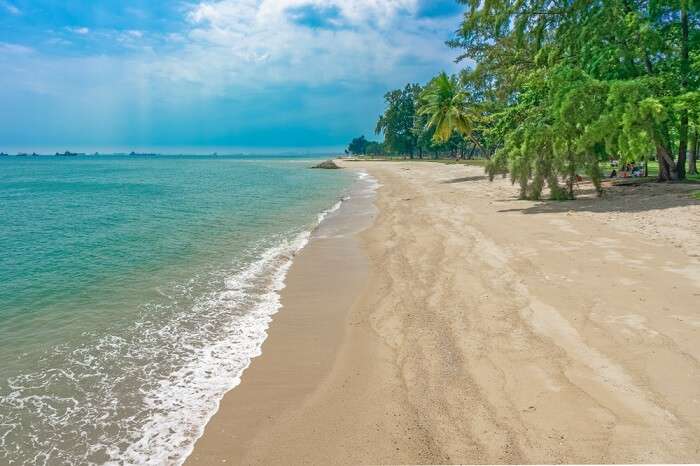 Tampines in Singapore is slowly turning into a popular tourist destination that is starting to attract more and more visitors each year. In fact, the number of tourists visiting Tampines has actually doubled since the last year. And owing to the generous amount of cafes and restaurants opening up in Tampines in a short span of time and serving the most delectable Singaporean cuisine, food bloggers visiting this town are also in for a treat. No matter what you are – a shopping aficionado, a history nerd, an adventure seeker, a newly married couple, a parent with two young kids, you will always have countless things to do and avenues to explore in Tampines. Which is why we have brought you a small yet exciting list of the best places to visit in Tampines that you must head to during your holiday in Singapore. If you wish to spend quality time with your loved ones pursuing long-lost hobbies and offbeat adventures without the usual tourist crowds bothering you, this is the place to be.
5 Best Places To Visit In Tampines In Singapore
There actually are a plethora of places to see in Tampines, but we urge you to at least not give any of these shortlisted 5 realms a miss. One cannot have a good vacation in Singapore without exploring its untouched and pristine side, of which Tampines happens to be a great part! Take a look and jot them down in your itinerary at once!
1. Chek Jawa

Situated in one corner of the island of Pulau Ubin, Chek Jawa is a beautiful nature reserve in Singapore. This 100-hectare wetland is teeming with wildlife and mangrove vegetation. To reach to Pulau Ubin, you will need to catch a ferry and then you can rent a bicycle or hire a van to go the place. You can go to the Chek Jawa Visitor Center to learn more about this wetland habitat. There are also many guided tours available that will take on an exploration of the region.
Pulau Ubin Wildlife: All About The Flora & Fauna Of Singapore!
2. Pasir Ris Town Park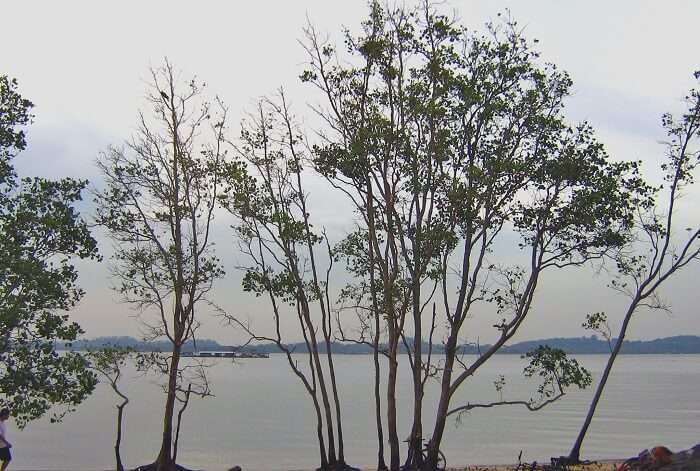 Pasir Ris is a beach park in the central province of Singapore. There is a large marine pond in the park, where you can go fishing, the park is full of native trees and shrubs and flowering plants making it a perfect spot in Pulau Ubin for camping and picnics.
3. Coney Island Park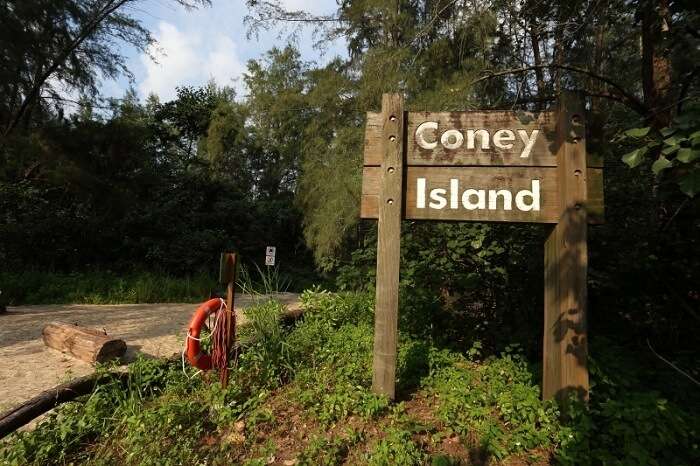 Coney Island Park is another wildlife habitat near Pulau Ubin, in Punggol region. This wildlife reserve is home to many species of flora and fauna including 80 species of bird. The high diversity of bird species in this park makes it a perfect spot for bird watching. This ecological Park focuses on sustainability by focusing on water and energy conservation and recycling of natural elements. It's among the best places to visit in Singapore for nature lovers and adventure seekers.
4. Tampines Hub

Image Source
The Tampines Hub is an excellent place for those who wish to relax and rejuvenate, especially owing to the presence of the Bowling Alley there. The Tampines Hub over the years has earned the reputation of being the largest bowling alley in the Tampines district. In fact, it is the largest ever in eastern Asia. The distinct 30-lanes of this bowling alley provide visitors the best ever avenues for enjoyment and fun. They charge on per hour basis and one also needs to make advance bookings since the place is quite popular with locals and tourists and one may not be able to get a slot without prior booking. You will need to plan your trip to the Tampines Hub bowling alley accordingly during your vacation in Singapore.
Timings: 10 AM – 1 AM
5. HomeTeamNS

Image Source
If you're an adventure junkie and are in for some awesome mind games and laser tag adventures during your visit to Singapore, then you must definitely head over to the HomeTeamNS in Tampines. We can guarantee that you will end up having an amazing time here with the multi-sensory activities that are conducted here seven days of the week. Other than the Laser tag gigs, will get you hooked on the Clip 'n' Climb rock climbing arena that anyone can participate in. The 20 or so climbing challenges, as well as the different difficulty levels of this rock climbing arena, will help you explore unlimited fun activities here unlike any other place. But make sure you call up ahead and secure your spots well in advance by making advance bookings so that you don't leave disappointed since the place is quite popular and almost always packed to the brim with thrill-seekers.
Timings: 12 PM – 9 PM
Why wait? Book your holiday to Singapore via TravelTriangle right away and enjoy your escapade by getting to all the best places to visit in Tampines. Don't forget to write to us about your amazing holiday experience in the Lion City!
Frequently Asked Questions About Best Places To Visit In Tampines
What are the benefits of Singapore City Pass?
Singapore City Pass comes with advantages like access, flexibility, and up to 30% on savings. You will not have to stand in lines at many of the attractions in Singapore but it is only valid for 2 or3 days depending upon the pass you choose. You should first check which all places you want to visit and what is offered on the pass, compare and then purchase it.
Who is eligible to purchase a Singapore City Pass?
Travelers visiting Singapore can purchase Singapore City Pass. It is different for kids and adults. There are no food or transportation costs involved in the pass unless mentioned.
Where can I purchase Singapore City Pass
You can compare passes on www.singaporecitypass.com and make a purchase online. The pass will be sent to you in the email address provided by you.
---
Comments
comments