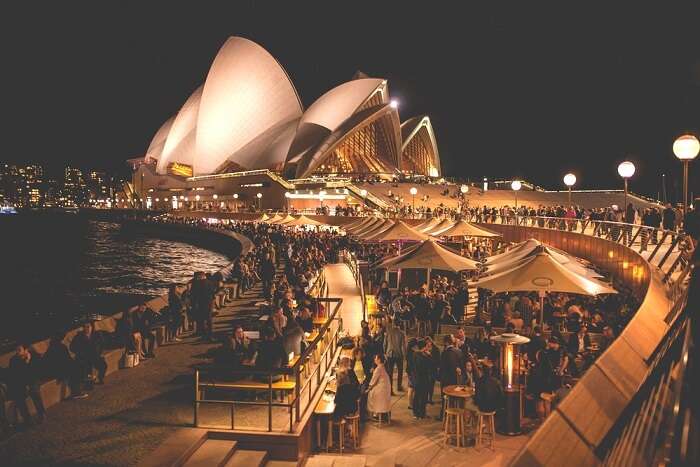 Sydney, one of the most populous cities in Australia, is known for its iconic cityscapes, the elegant harbor, national parks, and glistening coastline. The city sees a lot of tourists each year because of all these features. It is one of the most visited places in Australia and it welcomes all its visitors. There are so many experiences it offers, along with overwhelming food. One can find some of the best restaurants in Sydney which includes a lot of eateries, places ranging from affordable cafés and pubs to award-winning restaurants on the glorious Sydney Harbour. Sydney is the food hub of Australia where restaurants salvage one's taste buds.
The city also boasts of skilled winemakers who produce a wide variety of the finest wines available. Explore the vineyards here which have some amazing restaurants serving fresh local produce matched with local wines. The beautiful countryside complements the dining experience here in Sydney and the seafood, which is one of the most famous protein present here is caught fresh in the Pacific Ocean. Read on, to know about both fine dining in Sydney and the best casual restaurants in Sydney.
9 Best Restaurants In Sydney
The best restaurants here range from Sydney restaurants with a view to 5-star restaurants in Sydney and more. Have a look.
1. Saint Peter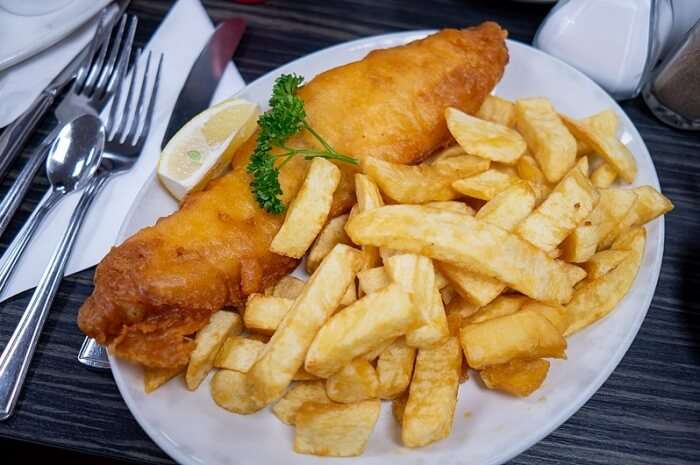 Poseidon might be the god fish of the sea, but Josh Niland is one of the best seafood chefs in Sydney. Saint Peter is known for its dedication to seafood and serves the best fish in town. The fish is chosen each morning depending on the fresh produce, and thus, one is in for a surprise here. Saint Peter is a modest-looking restaurant from the street. The dining room of the restaurant has bare stone walls and aesthetically put ferns. Head here to enjoy one of the best seafood dishes in town.
Specialties: Fish and chips, smoked eel served on pikelets
Location: 362 Oxford St, Paddington NSW 2021, Australia
For reservations: +61 2 8937 2530
Website
Must Read: 10 Sydney Travel Tips To Make Your First Vacation As Memorable As Possible
2. Hubert

This French restaurant is to Sydney what Rick's Café is to Casablanca. There are some places that are based on some theme or have a theme, and then there are restaurants like Hubert that live a theme. Here at Hubert, they believe that a great food experience comes from both the taste of the food, and the ambiance of the place, and not to forget one's company. The menu depends on the produce, and thus one can expect the unexpected. That's what you get from one of Sydney's most innovative chefs, Daniel Pepperell in the kitchen.
Specialties: molded champagne jelly, le petit aioli, Wagyu tartare
Location: 15 Bligh St, Sydney NSW 2000, Australia
For reservations: +61 2 9232 0881
Website
3. Paper Bird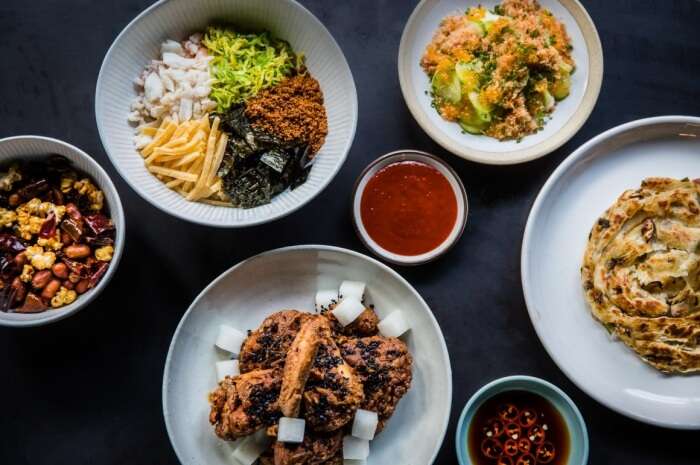 Paper Bird is an Asian restaurant which serves delicious food, inspired by East Asian food. The restaurant is perfect for all meals of the day be it brunch, lunch, or dinner. Paper bird has some of the most unique Korean dishes that would give your taste buds a unique ride. A little heavy on the pocket, their brunch is a must try, especially for the various desserts they have.
Specialties: Banchan, shallot pancake, Katsu sandos
Location: 46a Macleay St, Crick Ave, Elizabeth Bay NSW 2011, Australia
For reservation: +61 2 9326 9399
Website
Suggested Read: Winter in Sydney: 8 Things To Do When Sydney Is At Its Magical Best
4. Momofuku Seiobo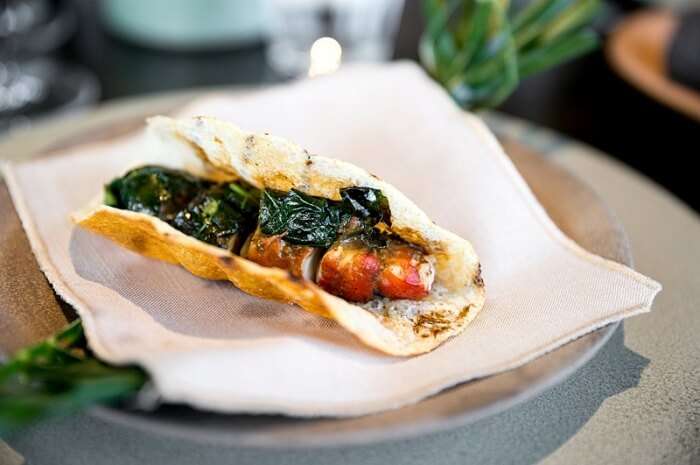 VIP seats in a concert don't get better than these stools lining the Momofuku Seiobo kitchen in Sydney. This is as close to the cooking action as you can get with head chef Paul Carmichael. Momofuku Seiobo is a much-proclaimed restaurant with an open kitchen and an edgy vibe, for inventive Asian-European fusion dishes. The menu here is always evolving, but there are some rock-star dishes they can't replace, and one would always find them on the menu.
Specialties: Marron, deboned King George whiting wrapped up in banana leaves
Location: 80 Pyrmont St, Pyrmont NSW 2009, Australia
For reservation: +61 2 9657 9169
Website
Suggested Read: Experience Sydney Nightlife At Its Best In These 15 Happening Venues
5. Lankan Filling Station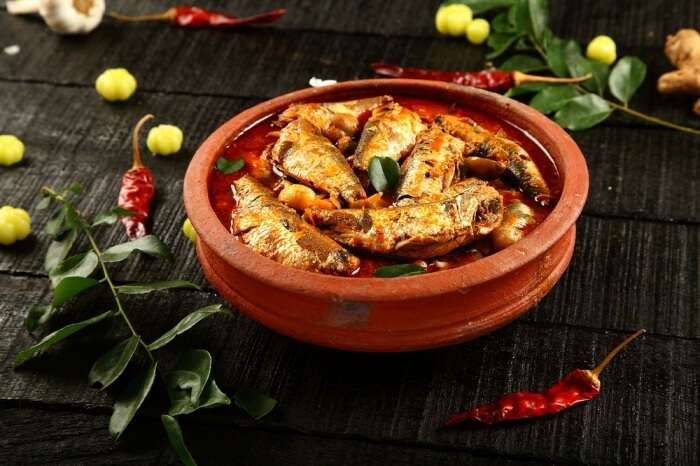 It is a casual eatery in Sydney serving traditional Sri Lankan cuisine. The chef O Tama Carey, is much praised for her spiced dishes. The fish curry is highly recommended here. It is creamy and spiced with fennel seeds, bay leaf, and fresh coriander. One can taste authentic Sri Lankan flavor in the dishes here. The mutton curry is another dish that one must try here. It is made flavored with cardamom, cinnamon, and clove that is well roasted for a rich smokey taste.
Specialties: hot pol sambol, katta sambol, fish curry, mutton curry
Location: Ground Floor/58 Riley St, East Sydney NSW 2010, Australia
For reservation: +61 2 8542 9936
Website
Suggested Read: 15 Romantic Beaches In Sydney
6. Sixpenny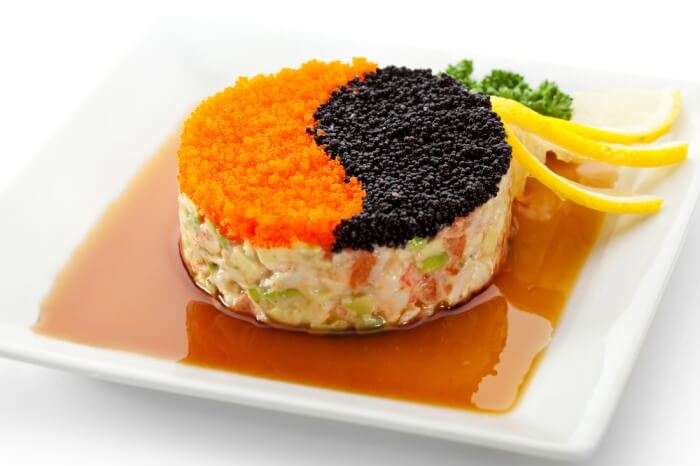 At Sixpenny, it is a fine dining experience presented to one in bold colors. They serve a modern Australian cuisine which features homegrown produce and is served in a cozy dining room. Head chef Daniel Puskas and his team of produce-loving chefs are still championing the humble potato. The secret ingredient on the menu here is confidence. With the chef presenting to you all the dishes, this restaurant is an experience in itself.
Specialties: yin yang, pan-fried juicy swordfish, poached Dutch cream tattie
Location: 83 Percival Rd, Stanmore NSW 2048, Australia
For reservation: +61 2 9572 6666
Website
Suggested Read: 10 Safaris In Sydney To Experience A Food Spree And Wildlife Sightseeing In 2022!
7. Ho Jiak Haymarket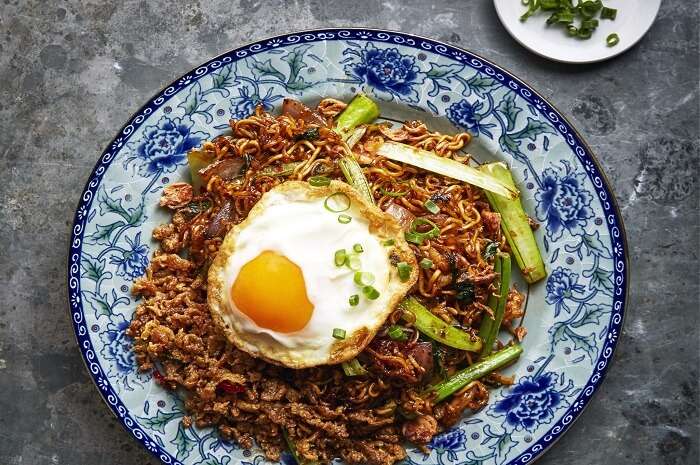 If you are looking for Haymarket restaurants in Sydney, then visit this Malaysian restaurant. At their first prime location in the corner of a Strathfield shopping plaza, Ho Jiak's kitchens tapped into a thirst for Nyonya cooking – hybrid Chinese-Malay cuisine. Love noodles and Hainan chicken? You can swap out the rice and get them together. This restaurant serves food that entices the taste buds with just the right amount of sweet, savory and lots of earthy spices.
Specialties: five-spice fragrant pork, char koay teow, classic chicken satay
Location: 92 Hay St, Haymarket NSW 2000, Australia
For reservation: +61 2 8040 0252
Website
8. LP'S Quality Meats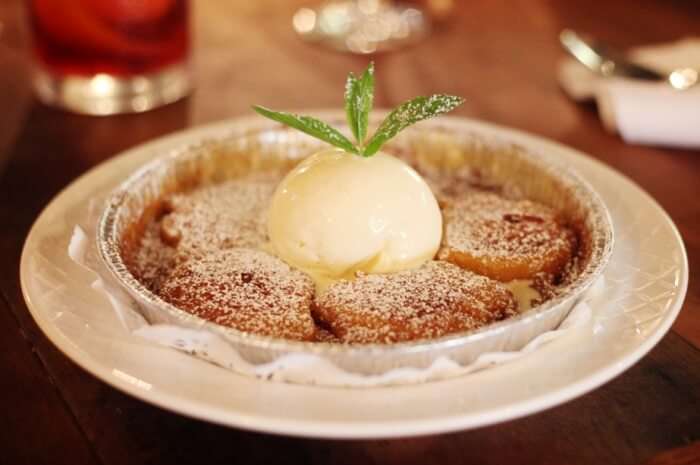 Sydney loves a bit of smoke. Luke Powell, the head chef, started a restaurant that rejects all imitations and does barbecue the southern American way. Chippendale is where to go when you've got to satiate your carnivorous taste buds. Are you the sort of person who can go to four courses of meat without your heart or stomach hurting? Well, welcome to Nirvana!
Specialities: Porchetta , blood sausage , spare ribs
Location: 16/12 Chippen St, Chippendale NSW 2008, Australia
For reservation: +61 2 8399 0929
Website
Suggested Read: 11 Things Not To Do In Sydney You Wish Someone Had Told You Earlier
9. Yellow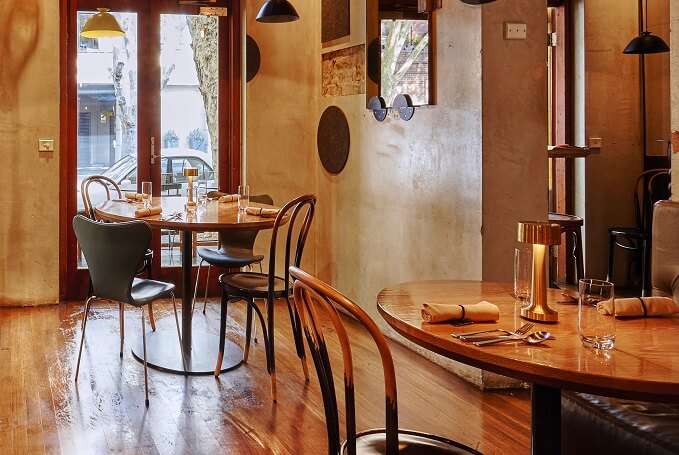 If you are hunting for vegetarian restaurants in Sydney, then this is one of the best choices. This one of a kind vegetarian restaurant serves food, so delicious, that it will make you forget the meat. Yes, we aren't bragging! The place recognizes the high demand of people turning vegan and vegetarian. And thus, it brings to one European contemporary food at affordable prices. They also have tasting menus on Saturday night, which are the highlight of the place. Yellow is an extraordinary place, head here on your next trip to Sydney.
Specialties: baby corn served in its charred husk, Jerusalem artichokes in a tapioca batter
Location: 57 Macleay St, Potts Point NSW 2011, Australia
For reservation: +61 2 9332 2344
Website
Further Read: 10 Things To Do In Summer In Sydney To Beat The Summer Heat In 2022!
From chic eateries to fine dining restaurants, Sydney has the widest range of eateries in Australia. These 9 places are among the best restaurants in Sydney and the coolest places to hit on the weekend, whenever you are in town! Book a trip to Australia soon, and have a great time exploring the culinary scene here.
People Also Read
Restaurants In Townsville Restaurants In Brisbane Restaurants In Melbourne
p.box-links a {
display: inline-block;
margin-right: -2px;
font-size: 13px;
-webkit-box-sizing: content-box;
-moz-box-sizing: content-box;
box-sizing: content-box;
border: none;
color: rgb(0, 0, 0);
-o-text-overflow: clip;
text-overflow: clip;
background: #98eae3;
-webkit-transform: skewX(-20deg);
transform: skewX(-8deg);
text-decoration: none !important;
padding: .2em .6em .3em;
margin-top: 2px;
}
p.box-links a:hover {
background-color: #000000;
color: #ffffff;
}