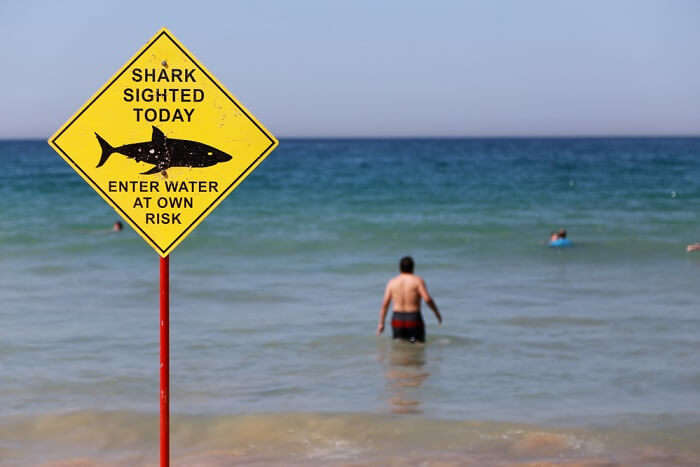 If you ask anyone which destination is perfect for vacations all year round, the most common answer you'll receive is Sydney. Set on one of the world's most stunning harbors, the city is home to famous attractions like the Sydney Harbor Bridge, Sydney Tower, and Sydney Opera House. Its vibrant nightlife, Michelin-star restaurants, glamorous fashion scene, and spectacular mountains and beaches draw over 2 million visitors each year. Unsurprisingly, the Economist Intelligence Unit recently adjudged Sydney as the fifth best place in the world to live. If you're planning to holiday with your loved ones in Sydney, don't fret. We've compiled an extensive list of things not to do in Sydney that you must read through before flying off to this destination.
11 Essential Things Not To Do In Sydney
Here are the 11 things not to do in Sydney Australia to have a good time on your holiday without offending the locals or breaking any laws. These are things to know before going to Sydney, take a look!
1. Don't Forget Your Travel Insurance
2. Don't Skip The Sunscreen
3. Don't Feel Pressured To Tip
4. Don't Get On A Bus Without An Opal Card
5. Don't Swim Outside The Flags
6. Don't Expect Table Service At Restaurants
7. Don't Drink In Public
8. Don't Curse In Public
9. Don't Harass Wildlife
10. Don't Litter

1. Don't Forget Your Travel Insurance
Many travel experts recommend buying travel insurance prior to traveling. This especially applies to Sydney, where natural hazards such as  hail storms may upset your plans. We highly suggest you consider travel medical insurance if your health insurance plan doesn't offer coverage while traveling. Besides that, traveling with kids or older people is another ball game because they typically get sick due to weather change. A travel insurance plan with trip cancellation coverage can come to your aid if your child were to fall ill before the vacation.
Must Read: Street Food In Sydney: 10 Delicacies That Will Make You Fall In Love With The City
2. Don't Skip The Sunscreen
The ozone layer is thin above Australia, which has resulted in the highest skin cancer cases in the country. According to recent studies, melanoma, the deadliest form of skin cancer, is on the rise. There's strong evidence that the use of sunscreen prevents aging and the risk of skin cancer, but not all of us take it seriously. The sunscreens sold in Sydney are considered to be the one of the most effective products worldwide. Make sure to lather up on sunscreen before you head out in Sydney to shop, eat or simply take a stroll.
3. Don't Feel Pressured To Tip
There's no need to tip in Sydney ever, but if someone has gone above and beyond your expectations, you may tip them. Let's face it, food in Sydney is already exorbitantly pricey compared to almost every other city in the world. The reason behind it is that Sydney's restaurant staff are paid wages in tandem with federal minimum wage standards. Generally, Australians say tipping is not only unnecessary but also a practice that can be avoided since allegedly waiters tend to pay slightly more attention to regular tippers.
Suggested Read: Sydney Opera House: A Mini Guide To Traverse Through The Most Iconic Place In Sydney!
4. Don't Get On A Bus Without An Opal Card
Make traveling less stressful by paying your fares on buses, ferries, and trains using the Opal single ticket. Opal is the "smartcard ticketing system" used to pay for public transport in Sydney and other surrounding areas like the Blue Mountains, the Hunter, Central Coast, and the Illawarra. Remember to tap on and tap off with your Opal card respectively when you get on and get off the vehicle. Traveling on a bus without having paid the fare may attract a heavy fine.
5. Don't Swim Outside The Flags
Sydney's known worldwide for its phenomenal beach culture. But, do not underestimate the precarious nature of the sea. The Australian government recently issued a guideline warning people to swim between the red and yellow flags. A red flag indicates danger, while a black or a white chequered flag indicates that the area is safe for kayaking and surfboarding. Sydney's beaches are patrolled by lifesavers who, in the past, have saved several inexperienced swimmers from drowning. The bottom line is- the flags are meant for your safety. Respect the rules and regulations and do not dive into the waters without taking appropriate measures, like wearing the right swimwear.
Suggested Read: Top 10 Sydney Road Trips That Will Make Your Trip Extraordinarily Adventurous!
6. Don't Expect Table Service At Restaurants
You will find servers at high-end restaurants without a doubt. But most of the restaurants and cafes in Sydney have a half-serve setting. Typically, you and your friends decide what you want to order and then one of you walks up to the man behind the counter and places the order. You're then issued a number. Once your order is ready, the number you've been issued will flash on their screen and then one of you can retrieve your food from the counter. In a few scenarios, the server brings you your food when it is ready.
7. Don't Drink In Public
There are a few restrictions on when and where you can consume alcoholic drinks. Consuming alcohol is only permitted in the privacy of your home or in public at licensed restaurants, bars, and clubs. If you're caught drinking an driving, not only will a fine be levied upon you but there is a chance, albeit small, that you may land up in jail.
Suggested Read: 10 Safaris In Sydney Where One Can Go On A Splendid Food Spree And Wildlife Sightseeing In 2022!
8. Don't Curse In Public
What not to in Sydney should be your first question while planning a trip to the city! Offensive language and insults are not only frowned upon, but they can get tourists in a lot more serious trouble than they would imagine. Australia exercises zero tolerance for road rage. Cursing at somebody in public and getting into a brawl may get you arrested. We suggest you keep your cool and try not to use cuss words, if you don't want to get into any trouble.
Suggested Read: 10 Best Sydney Cottages That Will Compel You To Take A Break And Fly Away Right Now!
9. Don't Harass Wildlife
It is illegal to feed or harass Australia's local mammalian wildlife, which includes Sydney Funnel Web spiders and dingos, among others. For the well-being of these animals and for your own safety, we advise you to not to pet them. We strongly encourage you to observe them from a distance of 10 feet. Mammals associate people with food. If they get conditioned to this unusual treatment, they will lose their natural wariness of humans and seek handouts. On the other hand, eating contaminated food will also adversely affect the health of animals.
10. Don't Litter
The practice of recycling is ingrained in every school-going child in Sydney. Recently, footage of tourists dumping empty alcohol bottles on one of the beaches in Sydney went viral, angering the locals and prompting the authorities to start levying fines on tourists who don't dispose off their waste properly. Sydney takes great pride in its natural beauty. As a visitor, it is your ethical duty to produce as less waste as possible.
11. Avoid Traveling During Nighttime
Sydney's locals swear by the old saying: "Early to bed and early to rise makes a man healthy, wealthy, and wise." At 6 AM, you'll notice people walking leisurely on the sideways and by 7 AM, almost all of the cafes will be functional. That being said, a majority of the bars shut down by midnight. If you plan to go on a pub crawl with your friends, you might want to prepone it to the evening. Besides that, driving in the night in Sydney can be a little dangerous because the local wildlife is known to wanders onto the roads. Plenty of accidents have been reported in the area where the vehicle hit a stray kangaroo or emu. We urge you to be careful while driving and keep the speed low.
Further Read: Kickstart A New Phase Of Your Life With An Awesome Honeymoon In Sydney
Sydney is a city steeped in history and beauty. Just like any other city, it has its own set of rules, beliefs, and laws. The customs practiced here may strike some of you unusual. Nevertheless, you've to make sure you respect the local culture on your trip to Australia, just as you would respect yours in your country.
The clash between cultures can sometimes cause unexpected trouble for visitors. These conflicts can be easily avoided if you acknowledge the existence of other races, religions, and cultures and accept them without any judgment. To help you with that, keep this list of things not to do in Sydney Australia handy while traveling to this destination to have a hassle-free holiday.
---
Looking To Book An International Honeymoon?
Book memorable honeymoon on TravelTriangle with 650+ verified travel agents for 65+ domestic and international destinations.
---
Comments
comments