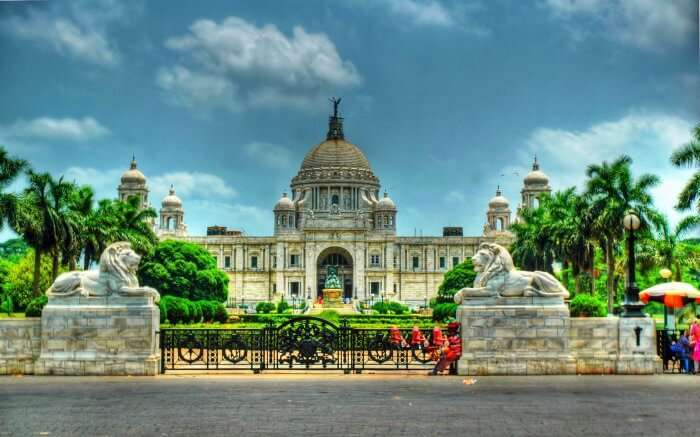 Kolkata is the capital and a vast city in the state of West Bengal. Most of the tourists visit here to see Kolkata's cultural heritage. The salt lake and Sunder bans are sea and river mangroves, which is also a UNESCO heritage site in Kolkata. It is also a place to travel by business people. Villa in Kolkata is an affordable and comfortable way to stay on your weeklong vacation. Kolkata is a tourist-friendly place. The best time to take a tour here is from November to April. Villas in Kolkata are the best to book via holiday home rental service providers. They have modern to the attest trendy high-end villas. Here, we have listed some of the best holiday rental villas present in and around Kolkata.
6 Best Villas In Kolkata
Here are some of the best villas in Kolkata which one must pick to enjoy a laid-back vacation while also enjoying the facilities.
1. Exoctica Premium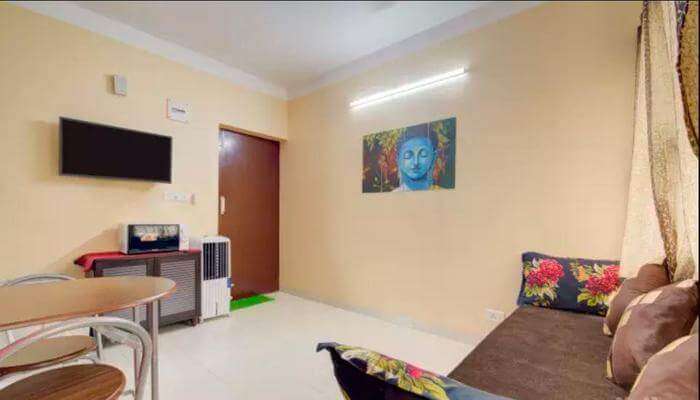 This is a budget-friendly villa to stay in the heart of Kolkata City once on your holiday vacation. It has modern facilities and amenities. Four guests can stay in this villa. It has good local commuting facilities with rail, bus, and private taxi services. You can go to see the Kolkata attractions on a day trip and stay in this premium villa during the night. It is the best place to stay for a week-long vacation.
Location: Newtown – Kolkata
No. Of Bedrooms: One bedroom with attached bathroom
Highlights: Secure parking, free Wi-Fi, garage, internet access, air conditioning, private garden, and cable/satellite TV
Places nearby: Kolkata Museum of Modern Art, Fanattic Sports Museum, the Victoria Memorial, Howrah Bridge, Dakshineswar Kali Temple, and Kalighat
Nearby Dining: There are ample restaurants and hotels near to this premium villa
Tariff: ₹1990 for two guests
13 Delightful Honeymoon Places Near Kolkata That Will Add To The Romance!
2. Vedic Village Boat Home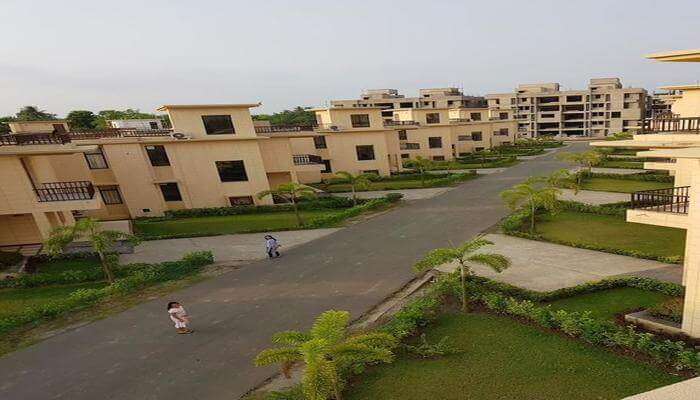 This is a water theme villa for tourist vacation home rental in Kolkata. You can do boating on the backside of this property. You can bring pets and kids to this villa for short and long-term vacations. They allow pets without taking any charges. This is an excellent villa to spend your summer vacation with boating within the property place in Kolkata. You can stay near the pond-facing bedroom and enjoy the cool breeze too.
Location: Newtown, Kolkata, West Bengal 700135
No. Of Bedrooms: One-bedroom
Highlights: pet-friendly, A/c rooms
Places nearby: Eden Garden, India Museum
Nearby Dining: there are many hotels and restaurants near this villa
Tariff: ₹8000 for two adults and one kid
3. Vedic village Aqua Bungalow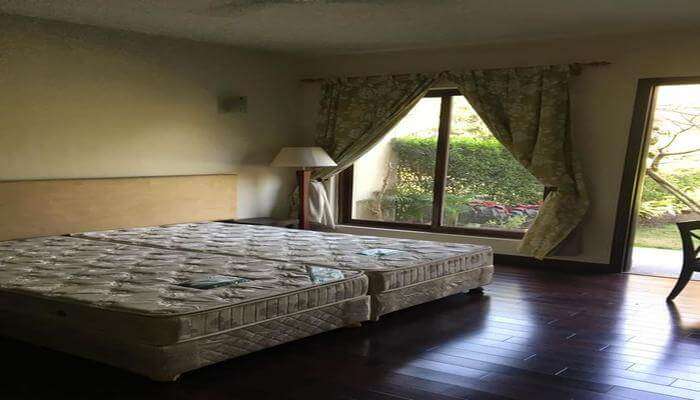 This is a luxury villa, which is the best for domestic and international tourists. You can stay with the utmost comforts with modern facilities and amenities present in this Vedic village. It is the best place to stay with your family for a week-long holiday in Kolkata. They serve you 24-hours. You can stay, dine have a spa service and drink hot beverages within the bar present in this villa. The rooms are with modern furnishing and modern bathrooms. From local cuisine of Kolkata to foods from other states, you can enjoy several states at their restaurant. Kolkata airport is an hour's journey from this luxury villa. Business travellers can also stay with the utmost comforts and luxury in this villa.
Location: Shikharpur, P.O, Bagu, Newtown, Kolkata, West Bengal 700135
No. Of Bedrooms: Three bedrooms with 3-attached bathrooms
Highlights: Free Wi-Fi, children's playground, private parking, spa services, games room, bowling alley, 24-hour front desk, gift shop, business center, on-site restaurant, and bar
Places nearby: Indian Museum
Nearby Dining: There are many restaurants nearby to this luxury villa
Tariff: ₹15,000 for 10 guests
20 Best Wedding Venues In Kolkata That Define Extravaganza
4. Nongore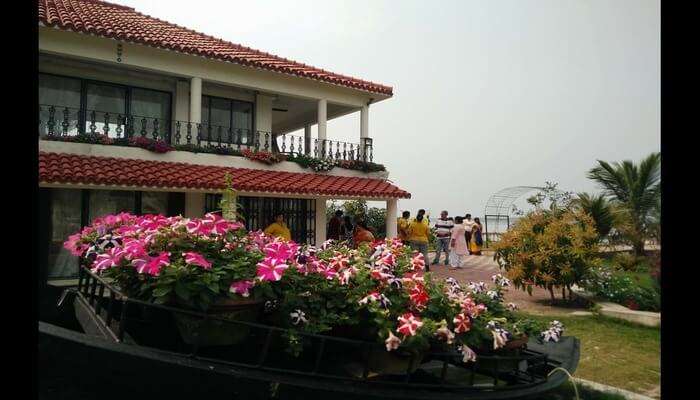 This is a luxury villa, which is best for romantic couples to spend their private time. This is an independent villa on the banks of the River Ganges. It offers a 280-degree view of this mighty river flowing in west Bengal. This villa has an outdoor swimming pool, a big lawn, and a garden. This villa is with modern facilities and amenities. It offers catered and self-catered food services to its guests. The foreign tourists can stay and dine here, as they serve international cuisines. So, if you are looking for a pool villa in Kolkata, find your base at Nongore.
Location: Village Bahirkunja, PS Nodakhali, Raipur, West Bengal 743318
No. Of Bedrooms: 2-bedrooms with two bathrooms attached
Highlights: outdoor swimming pool, modern bat and kitchen, lawn and garden
Places nearby: Raipur Children Park, Raipur Reserve Forest, Cashew Garden, Musafirana, Forest Elephant Corridor, and Sishu Uddan
Nearby Dining: There are budget hotels and multi-cuisine restaurants present near this luxury villa in Raypur, Kolkata.
Tariff: ₹41,501 for 2-adults and one kid or up to 10-guests
5. Lake View Villa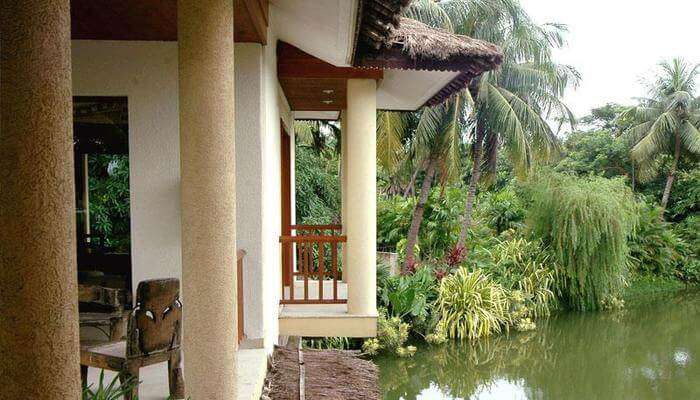 This is the best villa to stay in during your holidays for those who do not wish to stay in the City. The Vedic Village is a scenic village in Kolkata. This place is full of domestic and foreign tourists to relax on their vacation throughout the year. This is due to its natural environment. This is the best place to stay with your family and enjoy the villa facilities and amenities. You can stay near the lake and enjoy its cool breeze and views from your balcony and bedroom windows.
Location: No. LJ08A, Vedic Village Rajarhat, Kolkata
No. Of Bedrooms: Double bedroom
Highlights: Barbeque, Bonfire, Caretaker, Free Parking, Housekeeping, Lawn, Living Room, and Room Service
Places nearby: Birla Planetarium, St. Paul's Cathedral, New Town Eco Park, Fort William, Vidyasagar Setu, Vidyasagar Setu, Jorasanko Thakur Bari, Alipore Zoological Gardens, and Rabindra Sarobar
Nearby Dining: There are maple restaurants near this villa
Tariff: ₹5000
11 Haunted Places In Kolkata & Their Real Ghost Stories To Discover
6. Benuban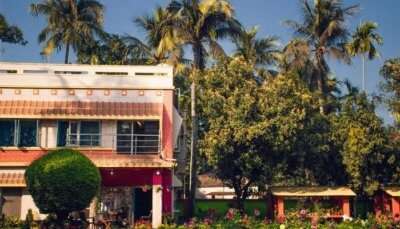 One of the best luxury villas in Kolkata, Benuban is a spacious accommodation that is decked up with all the facilities to make your stay comfortable. Some of these are air-conditioners, refrigerators, flat-screen TV, mosquito net, ironing facilities, kitchenware, and more. The villa features three bedrooms with attached bathrooms. Besides this, there is also a sun terrace and a kids' play area for families with children. The property lies just 6.5 km from Netaji Subhash Chandra Bose International Airport and 10.6 km from Dumdum Metro Station.
Location: Basina Road, 700135 Kolkata, India
No. Of Bedrooms: Three bedrooms with attached bathrooms
Highlights: Secure Parking, picnic area, BBQ facilities, on-site market
Places nearby: Eden Gardens, Indian Museum, Victoria Memorial, Howrah Bridge
Nearby Dining: Vedic Village
Tariff: ₹9,500 for 7 guests
These are some of the best villas in Kolkata which one must pick for a relaxing vacation amidst the cultural city. Right from the luxurious spaces to the posh locations, there are a lot of reasons why you have to plan your vacation to one of these places and enjoy a time like never before. So now when you have a vacation in Kolkata on your cards, make sure to book one of these villas and enjoy a relaxing time.
For our editorial codes of conduct and copyright disclaimer please click here.
Frequently Asked Questions About Villa In Kolkata
Is a villa in Kolkata the best place to stay for a long-term holiday?
Yes, there are many villas in Kolkata available as holiday rentals. It is best to stay with family and groups while on a long-term holiday in Kolkata.
What is the villa rental price in Kolkata?
The villa rentals for tourists are available for daily and monthly. The price starts from INR 1000 to INR 1600 on daily rental.
Are there discounts for long-term villa stay in Kolkata?
Yes, most of the tourist rentals of villa type offer discounts for a long-term stay. You must check this online before booking a holiday villa.
Is it possible to book a villa in Kolkata for a weeklong stay?
Yes, you can book online from the direct website or the travel-related websites for Villa booking in Kolkata. Here, you can get some discounts and offers.
Do villa rentals in Kolkata take cancelation charges?
It is advisable to read about the cancelation policy before booking a holiday rental villa in Kolkata online. Only a few of the major villa rental service providers give free cancelation.
Is it possible to prepare food and eat in a tourist rental villa in Kolkata?
Yes, there are many self-catered tourist rental villas in Kolkata. You can prepare food for your family in the villa kitchen. Yet, you have to buy cooking stuff.
Do villa rental service providers in Kolkata give their villa rental to honeymooners?
Yes, the honeymooners have to choose to book an independent tourist rental villa to spend their privacy during their honeymoon in Kolkata.
Is there a catered tourist rental villa available in Kolkata?
Yes, there are many catered tourist rental villas in Kolkata. They will prepare the food as per your selected menu. They serve pure vegetarian and non-vegetarian food too.
---
Looking To Book A Holiday Package?
---
People Also Read: