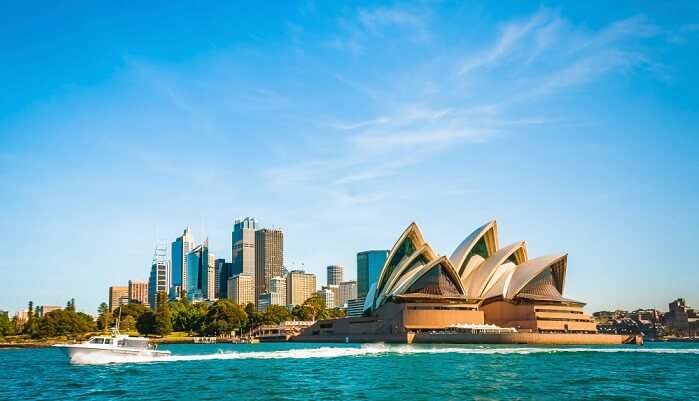 Whether you love snowy mountain escapes or tropical getaways, winters in Australia will offer you everything. The attractive megacities of Sydney, Brisbane, Melbourne and Perth make Australia anyone's first stop destination. Whether it's about spending picture-perfect days at the famous beaches of the Gold Coast or exploring everywhere from the Great Barrier Reef, natural wonders, sandy deserts, the bush, the outback to the street art of Melbourne, Australia has it all. With a temperature of as low as 5 degrees, the winter season swells in Australia with its natural beauty and cosy evenings.
The fantasy of snow will compel you to plan a perfect vacation to Australia which is one of the huge bucket list destinations. Pull up your boots, warm yourself in the crazy, warm roaring fire and spend some evenings with a sip of local Australian wines. Enjoy an Australian winter getaway by checking out some of the best winter destinations in Australia.
Plan Your Visit to 8 Best Winter Destinations in Australia
The winter season is a fabulous time of the year when Australia will amaze you with its secluded beaches and happening Aussie festivities. Discovering some of the incredible winter wonderlands in Australia is most of the traveller's fantasy. Take a glance at our sorted list.
1. Barossa Valley of South Australia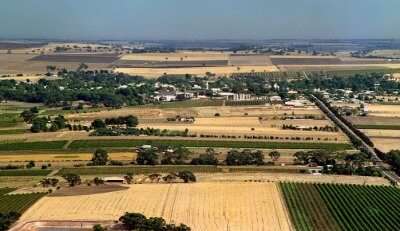 Image Credit: Wikimedia Commons for Phillip Capper
 An amalgamation of red wine and log fires is what you are going to witness in the chilled winters in Barossa Valley which is remarkably one of the best winter destinations in Australia. Barossa Valley of South Australia comprises towns like Nuriootpa, Angaston, Tanunda, and a plethora of high-profile wineries that offer tours including cellar door tasting. Tantalise your taste buds by tasting the world's greatest red wine with the blend of Mediterranean weather which will indeed make your vacation ideal for winters. Some of the world-renowned wines which you must surely taste are Penfolds, Henschke Cellars, Wolf Blass, and Jacob's Creek.
Major Attractions: Tanunda's German Heritage, Kapunda Mine Trail
10 Famous Australian Drinks That You Must Taste For An Eventful Holiday
2. Victoria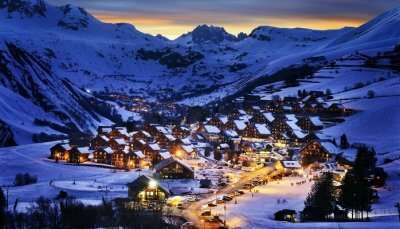 Victoria in Australia must be added to your bucket list as the second preference to include in the best places to visit in Australia in winter. For all adventure junkies, skiing is an adventure activity that you must not miss out on during winters in Australia. Try to indulge in mountain climbing with experts, skydiving, and caving which would add the spark of thrill to your trip. If two-wheelers are your kind of thing then you must try mountain biking in Victoria or you can also just cruise across Melbourne's various bike trails. Travelers can also choose to go hiking which is just a short drive from the city of Victoria.
Major Attractions: National Gallery of Victoria, Grampians National Park
3. Blue Mountains in New South Wales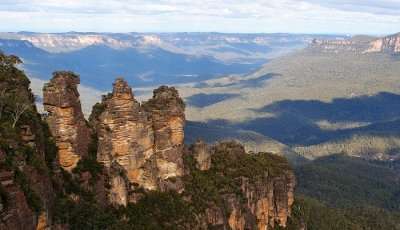 Image Credit: Wikimedia Commons for Sinead Friel
The Blue Mountains which is popularly known for its dramatic scenery is located west of Sydney in Australia's New South Wales. Thick forests, tall cliffs, beautiful waterfalls, and green valleys are what blue mountains speak about.  Considered as one of the most popular tourist attractions in Australia in winter, blue mountains will surely amaze you with their blue mist of eucalyptus trees. The presence of more than 100 species of eucalyptus genes is the reason which makes the Blue Mountains one of the nominations for world heritage. There are four diverse varieties of eucalyptus trees that cover the Blue Mountains and UNESCO has also cited the thick cover of eucalyptus grown in the region including its biodiversity.
Major Attractions: Everglades garden, Jenolan caves
4. Tasmania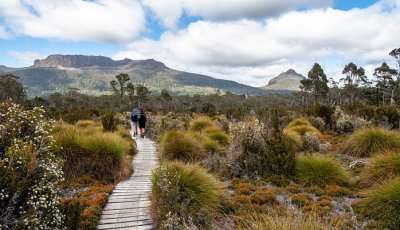 Tasmania is all about beauty which tourists must discover on foot. Regarded as one of the finest winter holiday destinations in Australia, Tasmania calls out for some major adventure goals such as trekking, bushwalking, and hiking. If adventure is your thing, then Tasmania will surely offer you fantastic outdoor experiences. For all the adventure junkies, kayaking is one of the popular activities which you must surely indulge in that will let you explore the beautiful Freycinet Peninsula, camping in Freycinet National Park which the tourists can choose for while on a kayaking tour. If you want the first-hand experience in rock climbing then Tasmania will indeed offer you that undoubtedly as Tasmania is one of the mountainous states in Australia.
Major Attractions: The Bay of Fires, The Maria Island
Shopping In Australia: The Answer To What And Where To Buy During Your 2022 Tour Down Under!
5. Sydney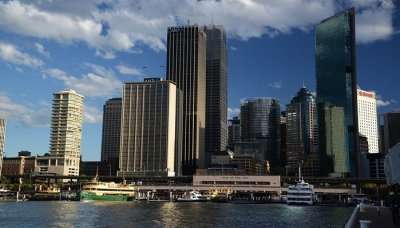 Image Credit: Pixabay for pattyjansen
Looking out for some cold places to visit in Australia? Sydney must be your top-picked winter destination owing to its festivals and celebrations. One of the attractions of Sydney is its spectacular Vivid Sydney Festival which covers the city with vibrancy and enthusiasm. Creating opportunities for the artists is the fundamental goal and indeed one of the traditions followed in Sydney Festival. The city also features the Sydney winter festival and Bondi winter magic which will surely leave you awestruck. The live theatrical performances, musical concerts and dance performed by several artists add entertainment to the festivals. Tourists can also enjoy Australia Day which is the national festival of Australia that is celebrated when the first fleet arrived at the shores of Australia in the year 1788.
Major Attractions: Bondi beach, Sydney opera house
6. Uluru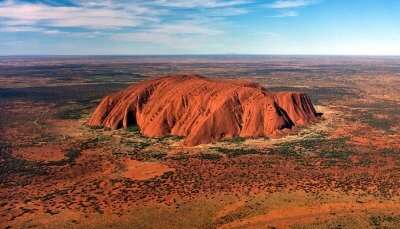 Image Credit: Wikimedia Commons for Corey Leopold
Add some fun to your international trip by including Uluru to your itinerary as one of the best winter destinations in Australia. Being an ancient sandstone monolith in Central Australia, Uluru is amongst the prime tourist attractions known for its gorgeous auburn hue. The winter season is excellent to put on your comfortable shoes and go on hiking. Seit Uluru Trek is the finest trek in Uluru which is full of insights and panoramic views. The 10 km trek will take you to the majestic monolith and amidst nature. On the way, you will witness rock art sites, waterholes and get to learn about Uluru's culture.
Major Attractions: Mutitjulu Waterhole, Kuniya Walk
Australia Nightlife: Everything From Bars, Clubs, Movies, To Live Music
7. Bunya Mountains, Queensland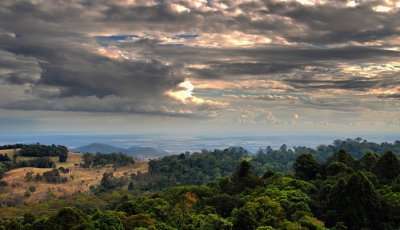 Situated at a distance of 200 km west of Brisbane, a weekend is enough to explore the fabulous Bunya Mountains. The Bunya Mountains in Queensland welcome the winter season with a little snowfall making it one of the famous cold places to visit in Australia. The mountain walking tracks during the day is surely an adventure activity which you would love to indulge in. The tracks will take you on a tour including rainforests, eucalypt forest, Tim Shea Falls, natural grassland balds, giant strangler figs, and Pine Gorge while offering spectacular views. You will also get an opportunity to spot a wallaby which is a gorgeous red-necked creature. 
Major Attractions: Bunya mountains national park, Mount Kiangarow
8. Broome
Image Credit: Wikimedia Commons for Margaret Health
There are a plethora of outdoor things to do in Broome which makes it the best place in Australia for spending your vacation. The town will offer you great places to witness such as Chinatown, Japanese cemetery, Aboriginal art gallery, open-air cinema, and cable beach. The exclusive museums and art galleries will let you witness the unique side of Australia. The Broome historical museum will let you explore the vintage and historical items including the curated displays. You must not miss out on the award-winning Sailmaker's Shed which is a heritage building known for its significant collection.
Major Attractions: Cable beach, Sun Pictures Broome
Palm Beach In Australia: Know Everything Needed To Visit In 2022
Whether you choose to go on a quixotic getaway, family holiday or solo vacation, the best winter destinations in Australia will surely charm you with its crisp and icy cold weather. What are you waiting for, just grab the opportunity of indulging in some of the adventure sports like skiing, bungee jumping and skydiving? We believe your piggy bank will surely thank you for travelling to one of the world's fantastic destinations like Australia. Add the above-mentioned places to your bucket list whenever you plan your future trip to Australia.
For our editorial codes of conduct and copyright disclaimer, please click here.
Frequently Asked Questions About Best Winter Destinations in Australia
Where can I go in winter in Australia?
Some of the best spots where you can go in winter in Australia are Sydney, choose for hiking in Tasmania, explore blue mountains in New South Wales, enjoy skiing in the Victorian Alps and not to forget if you are an adventurous person then you must choose to go on trekking in Tasmania.
What are some of the precautions that we need to take while travelling to Australia after the outbreak of COVID-19?
Travellers must see what all precautions they need to follow. Some of the mandatory safety measures which are recommended are:
1. Always wear a mask.
2. Maintain social distancing wherever possible.
3. Keep using sanitisers every now and then to avoid catching the virus.
4. Get yourself vaccinated when your turn comes which will help you fight the virus thereby boosting your immunity.
5. RT PCR negative reports are required to visit Australia.
Where is the warmest place in Australia in winter?
Australia's hottest winter place is Drysdale River National Park near Kalumburu. Having said that, if you are looking for another place then, Sydney enjoys a Mediterranean climate with sunny days all year round.
Where should I go in winter in Sydney?
Some of the things to do during winter in Sydney are exploring Bondi beach, historic luna park, Sydney opera house, visit the Japanese Bathhouse, beautiful southern highlands, explore the vivid light festival, Sydney winter festival, indulge in hiking and enjoy watching sea life in Sydney aquarium.
Where does it snow in Australia?
Australia receives heavy snowfall every year and the snowy mountains in Victoria is one of the places that receives heavy snow. However, there are plenty of places where you can enjoy snow in Australia which includes peaks of Australian Alps, Mt Buller peak, Perisher peak, Selwyn peak, Mt Baw Baw peak and Charlotte peak.
Which place in Australia has the best weather all year round?
Port Macquarie is considered to be experiencing the best weather with mild winters and not so warm summers. For all travellers who love to indulge in aquatic activity can choose to swim in Port Macquarie all year round as it has warm waters which are ideal for swimming.
Which city is considered to be the coldest city in Australia?
Liawenee is considered to be one of the coldest cities in Australia. Although, some of the coldest towns in Australia are Miena, Tasmania having a temperature of approx. 6 degrees Celsius which makes Australia even colder than Canada.
Which day marks the start day of the winter season in Australia?
June 21 is regarded as the first day of the winter season in Australia which is the shortest day of the year. Therefore, it is said that June Solstice marks the arrival of winter's first day in the whole Southern Hemisphere.