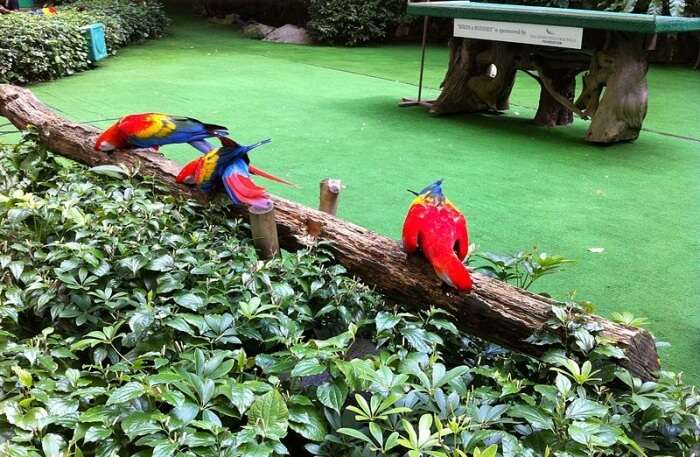 Jurong Bird Park is a popular wildlife and bird park in Singapore which was opened on 3 January 1971. Located on the western slope of Jurong hills, this bird park spreads across an area of 0.2 kilometers. Sitting on the highest point of the Jurong region, this park is home to a wide variety of indigenous and migratory birds. There about 500 different bird species and about 12,000 animal species in the park. Jurong Bird Park is managed by the Wildlife Reserves Singapore. Jurong is a prominent region in Singapore with many places to visit around it, including restaurants, cafes, parks, and bridges. Here are some of the popular bridges near Jurong Bird Park Singapore.
3 Bridges Near Jurong Bird Park Singapore
After you explore this enchanting wildlife Park in Singapore, you must also visit bridges near Jurong Bird Park Singapore:
1. Sungei Pandan Bridge

Sungei Pandan Bridge is a metal bridge in Singapore. It is located in Jalan Buroh rood of Singapore. Jalan Buroh is a popular arterial road in western Singapore. It lines the industrial region of Pandan, Tanjong Penjuru and Pioneer. The location of the bridge makes it easily accessible. You can reach Sungei Pandan Bridge from the nearest stations including Pandan Rd – Gas Svc Intl (29071) located at a distance of 445 meters away and can be reached by 6 min walk. Pandan Ave – Opp Foh Foh Pte Ltd (29139) located 631 meters away; West Coast Highway – Opp The Japanese Sec Sch (20281) located 762 meters away and Pandan Loop – Blk 19 (20309) located 900 meters away are some other stations located near Sungei Pandan Bridge. This is one of the most popular bridges near Jurong Bird Park Singapore. The best time to visit the park is during the summers.
2. Elgin Bridge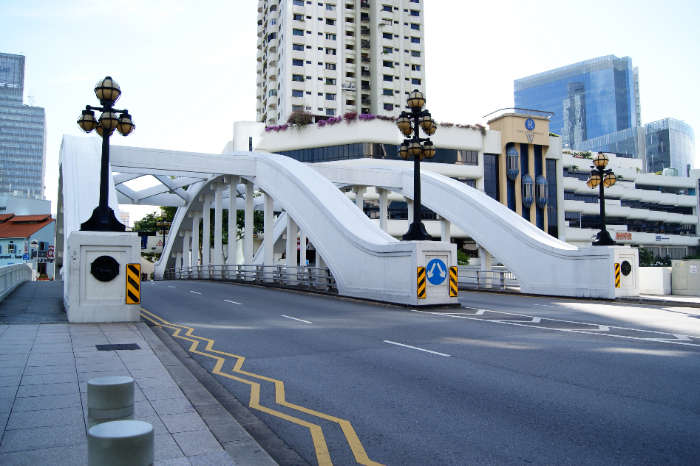 Elgin Bridge is one of the most popular and accessed vehicular bridges near Jurong Bird Park Singapore. It is built across the Singapore River connecting the Downtown Core to the Singapore River Planning Area in the Central Region of Singapore. In1819, when Sir Thomas Stamford Raffles had landed on Singapore to colonize the country, he made several developments for making it convenient for the British. One such development was the construction of Elgin Bridge on the Singapore River. on 25 June 1819, he issued an instruction to construct a bridge as soon as possible across the river. The purpose of getting this bridge constructed was to link the two planned towns on either side of the river.
The town on the southern side was meant for the Chinese community and the one on the northern side was meant for Malays. In 1822, under the supervision of Lieutenant Philip Jackson, a wooden footbridge was built. This bridge was officially named as Presentment Bridge, with Jackson's Bridge and Monkey Bridge being its other two names. In 1844, John Turnbull Thomson replaced the older bridge with another wooden footbridge, which was named after him as Thomson's Bridge. Later in 1862, this bridge was demolished and replaced by an iron bridge named Elgin Bridge after James Bruce, 8th Earl of Elgin, Governor General of India. The new bridge was widened in the 1870s and again got replaced by a new concrete bridge, which was opened to traffic by the Governor of the Straits Settlements Sir Hugh Clifford on 30 May 1929.
3. Marina Barrage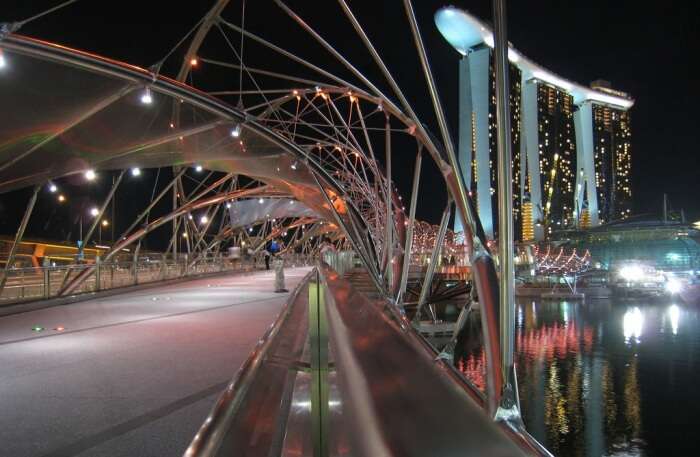 While exploring the attractions in and around the Helix Bridge in Singapore, you should keep the Marina Barrage in your itinerary. Built at the confluence of the five rivers, the barrage provides water storage, flood control, and recreation activities to all. This Singapore's fifteenth reservoir is the vision of the late Mr. Lee Kuan Yew, the first Prime Minister of Singapore.
A Helix Bridge Guide For History Lovers And Aesthetic Experience Seekers
Jurong Bird Park on this Jurong hills is one of the ideal places to visit if you are looking for an escape from the busy city and its pollution. And when you go there, also make sure that you explore the above-listed picturesque bridges near Jurong Bird Park Singapore. Plan a Singapore holiday right away and enjoy an amazing holiday in the lap of nature.