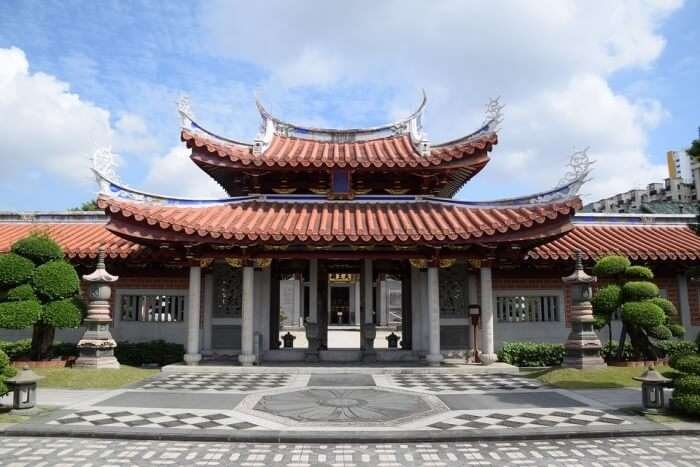 Singapore has grown into the most technologically developed country in Southeast Asia. However, the religious values in the island city state remain unchanged. Maximum population here follows Buddhism and the rest practise Hinduism, Chistianity, Taoism, and Islam. You'll find various mosques, monasteries, and temples in this country. Established in prime locations, many temples are themselves considered to be major tourist attractions. There are various temples near The Istana that are visited by tourists from all over the world. The temples of Singapore are also renowned for their architecture. They depict the vast historical chronicles that have contributed in the making of Singaporean culture and values.
To make your travel experience amazing in this Southeast Asian country, cover most of these temples. Witnessing the awe-striking temples here would contribute towards a great sightseeing experience. Since the country is culturally rich, it is believed that the religion has played a very significant role in the formation of an eclectic culture. Similarly, the languages spoken in this nation are large in number. English is considered to be the main language here, followed by Mandarin, Chinese, Malay, Tamil, and a few others.
Best Time To Visit Singapore
February to April is considered to be the best time to visit the Southeast Asian country. This is the time when Singapore is most festive and people indulge themselves in various outdoor activities. If you want to witness the monsoons in the country, then November to January would be the best time. May and June are the hottest months in the year here. However, June to August is when the Grand Singapore Sale gets organized – an ideal time for shopping.
Nevertheless, the country of Singapore is essentially known for its never-changing tropical rainforest climate and this is why anytime of the year is essentially the ideal time to make a visit here.
4 Temples Near The Istana
The Istana is the official abode as well workplace of the Singapore's President. 'Istana' is Malay for 'palace' and the architecture of this building rightly justifies its meaning. The state guests come to this place to meet and greet the President and therefore this site on Orchard Road is quite pivotal in the country. This place will give you a picture about the political as well as historical scenario of Singapore.
After marveling this attraction, you can make a plan to have a peaceful time at one of the many temples located nearby. These temples depict the imperative mythological events that have happened in the country of Singapore. The list below includes a few of them!
1. Sasanaransi Buddhist Temple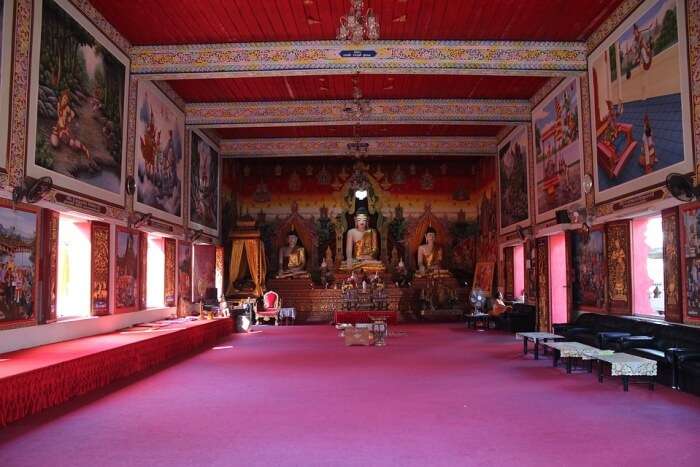 It was built by a Burmese expatriate to serve the overseas Burmese Buddhist community and is, therefore, also known as the Burmese Buddhist Temple. It was previously located in Little India, off Serangoon Road, and was relocated to its current location in 1991. It is a multi-storied building, the interiors of which are embellished with paintings depicting events in Buddha's life and on the third story is a standing gold image of Buddha. Surround by a halo of colorful lights, is a 3.3m tall Buddha statue built from a 10-ton block of marble.
10 Things To Do In Novena To Make Your Singapore Trip More Fun
2. Sri Mariamman Temple

Located in Chinatown, the Sri Mariamman Temple heads back to 1827. It is one of the most favored Hindu Sanctuary in the city. In days of old, the temple was known as Mariamman Kovil or the Kling Street Temple. There people belonging to the Cuddalore and Nagapatnam locale of South India. The goddess Mariamman is housed there and it is known for her powers to cure infections and sickness. It is currently a national landmark. Once the temple was even used as a place for Registry of Marriages for Hindus.
Location: The Sri Mariamman Temple is located at 244 South Bridge Rd, Singapore
Price: The entry is free of cost.
54 Remarkable Places To Visit In Singapore In 2022 Where A Wandering Heart Finds Peace
3. Sri Srinivasa Perumal Temple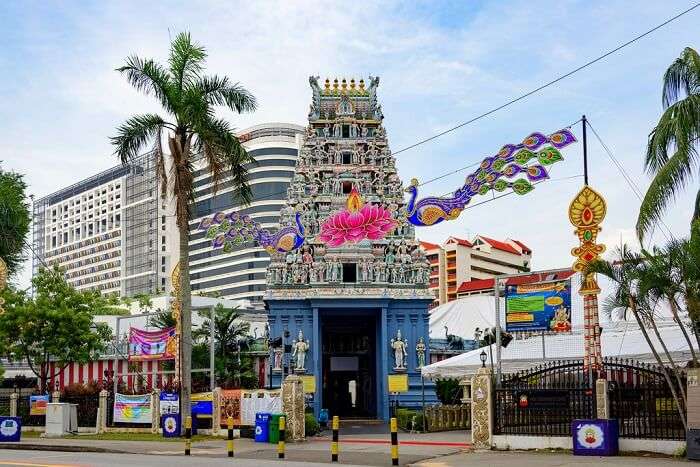 Another Hindu temple, this place is dedicated to Lord Perumal or Lord Krishna, who is a form of Lord Vishnu. Built in around 1855, the temple is highly influenced by Dravidian styles. The insides of the temple are full of carvings, while the outside features a gopuram, raised up to 20 metres. The temple houses different idols and depictions of Vishnu in his different manifestations. There is a also well in the courtyard, making it one of the most fascinating Singapore temples.
Location: 397 Serangoon Road, Singapore
Timings: 6 AM – 12 PM & 6 PM – 9 PM
11 Stunning Temples In Singapore You Must Visit On Your Holiday
4. Sri Veeramakaliamman Temple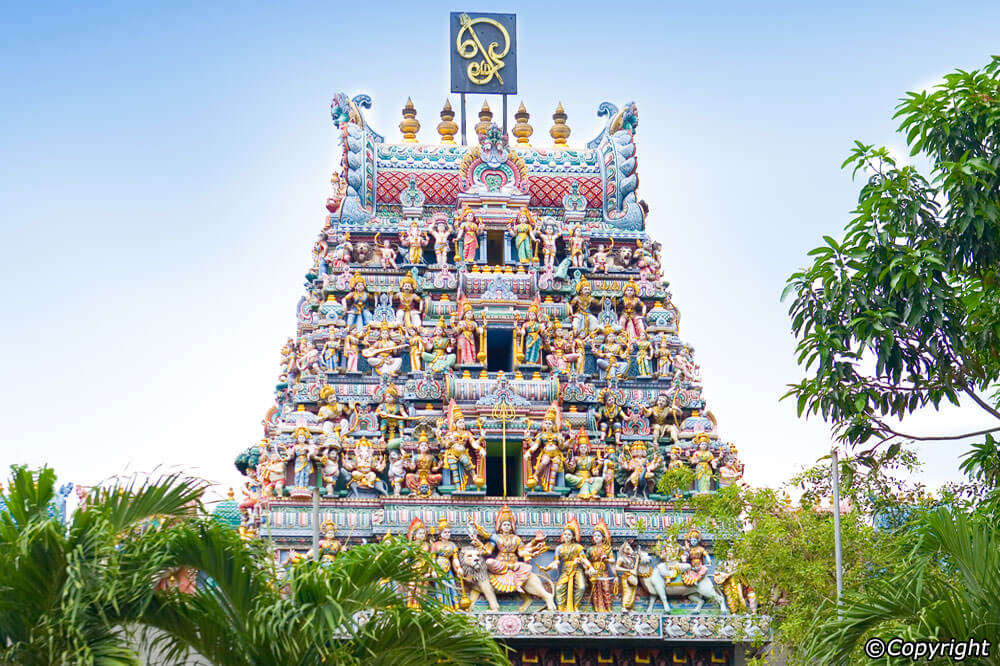 One of the best places of historical significance in Singapore, the oldest Hindu temple in Singapore, it was built in the year 1881, which is dedicated to goddess Kali who is a fierce embodiment of Shakti. Many images within the temple show kali wearing garlands of skulls and ripping out the insides of her victims. This popular historical site was built by migrated Hindus. It resides proudly in the heart of little India, this place has many stories to tell about the colonial Singapore. The intricate carvings and sharp detailing make this temple even more attractive. People used this amazing monument as a shelter when japan air-raided Singapore during world war II. People taking refuge in this temple were unharmed as the bombing did not have any effect on the temple or its monuments. This beautiful temple was redesigned in 2014 with six stories and colorful interiors. Though this temple is older than a century, due to the renovation one cannot tell its age.
Location: 141 Serangoon Rd, Singapore
5 Heritage Places In Singapore To Learn More About South Asian Culture!
To make your vacay in Singapore an enthralling experience, make sure you cover most of the attractions as well as aspects of the country. From religious sites to modern skyscrapers, the country has a lot in store. The multiplicity of cultures is also indicative of the diverse religion the country is home to. Visit these temples near The Istana and get a closer vision to the cultural, historical, and religious aspects of this island city state.
---
Looking To Book An International Holiday?
Book memorable holidays on TravelTriangle with 650+ verified travel agents for 65+ domestic and international destinations.
---