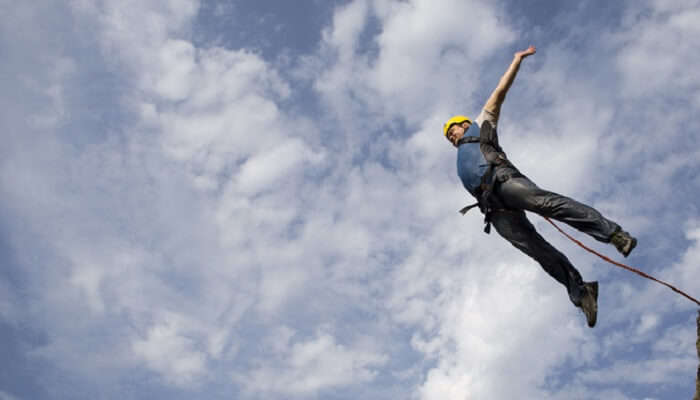 Imagine becoming a Guinness World Record Holder because you tried bungee jumping in Macau. You took a jump from what was formerly Macau Tower and is now known as the AJ Hackett Macau Tower which apparently is the highest bungee jumping spot in the world and you're done. That's Right! A 233-meter high jump is safe and full of adventure and offers a thrill. Think of how proud you would feel boasting about the same to your friends. Much wow!
The AJ Hackett Macau Tower Bungee Jump is not for the faint-hearted. Made with specially designed and custom-made guide cables & bungee cord and even featuring a recovery system the highest bungee jump in the world is quite safe and will quench your adrenaline rush. Calling all the adventure junkies out there to try bungee jumping in Macau for the ultimate adventure.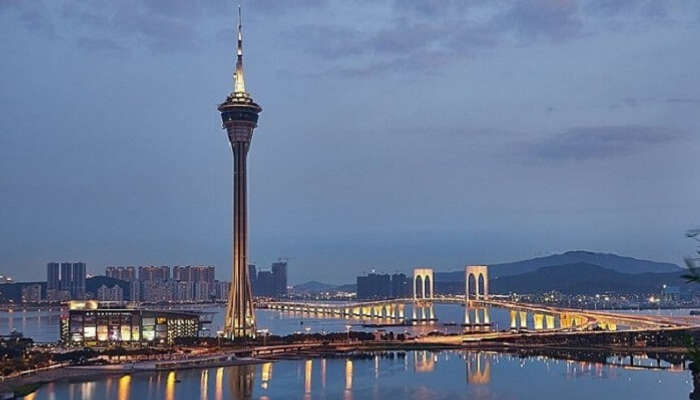 Image Source
Developed under the supervision of the founder himself, AJ Hackett, the second-gen bungee cord is what this genius designed which makes bungee jumping in Macau a unique experience. This special cord is broader at the top and thinner at the lower end and that is how the bodyweight is evenly distributed along it which makes the highest bungee jump in the world pretty safe.
Believe it or not, this is one of the most heart-throbbing adventures you will undertake and it makes for an unforgettable experience. The jump slows down at 30 meters above the ground and then picks up pace back again so you can yourself imagine the thrill it offers.
Suggested Read: Cruises In Indonesia: 6 Enriching Small Ship Cruise Tours For A Vacay In 2019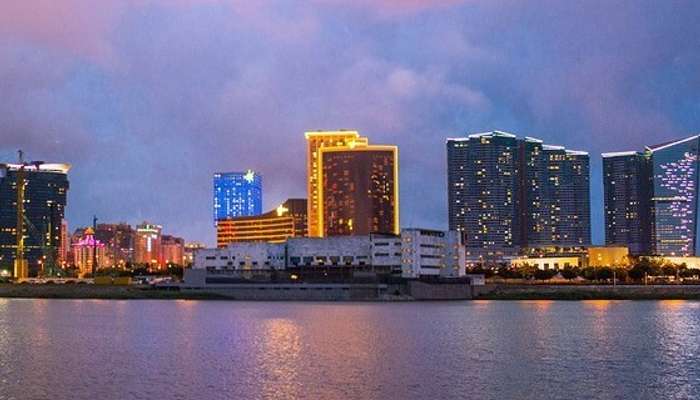 Image Source
Wondering about the cost? Don't look further. We got you covered. Read on to get to know all about the prices and what all it includes.
Bungee Jumping & Skywalk – INR 2,46,327 (Including certificate, t-shirt, tower ticket, membership card)
Second Jump – INR 1,28,620
Further Read: Indonesia Is On The Lookout For A New Capital City. Any Suggestions?
So, what are you waiting for? Pack your bags and get going. It's your chance to have your name written in the history and be immortal. Plan your adventure-filled vacay in Macau and experience this one hell of an adventure.
Comments
comments