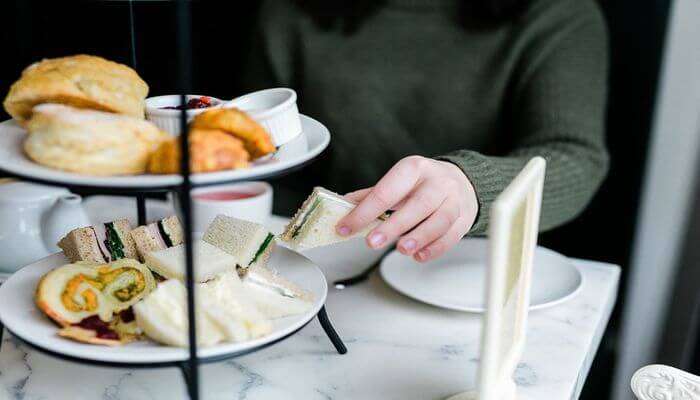 Abbotsford is home to some of the most exciting and amazing cafes that you can find in the whole of British Columbia. We literally had a really difficult time to choose which cafes should be on the list of the top cafes in Abbotsford. All of them are unique and promises to offer the people with a perfect ambience, great food, brilliant staff behavior and lots of different other things which can set your day in the right direction. So, today we will be discussing about the best cafés in Abbotsford which you need to drop by if you are anytime soon in the city.
7 Best Cafés In Abbotsford
Here are the most thrilling and exciting cafes which can be found in different parts of the city. Each one of them is famous for the ambiance, brews, and delicious produce.
1. Clik Coffee Bistro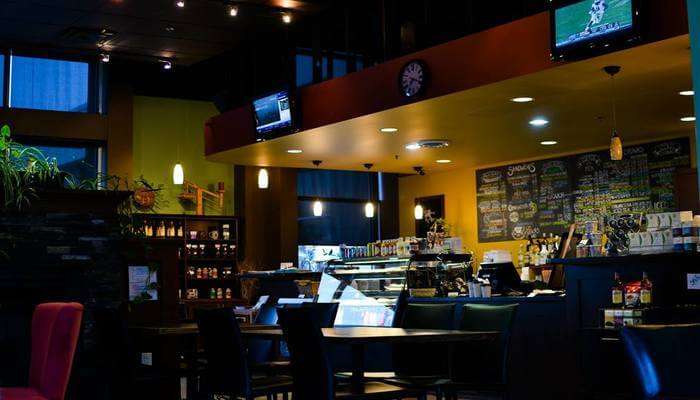 Image Source
In the eastern part of Abbotsford, you will come across this hidden gem that has been selling some amazing coffee for a long period of time. If you want to visit a cafe with the intention to sit quietly, enjoy a warm cup of coffee and do your work, then the Clik Coffee Bistro is the best place to do so. Their menu allows you to choose from a wide range of food items which range from different varieties of coffee and several other beverages. The friendly staff and warm interiors will make you feel at home and you will never know when the time has passed by. The Clik Coffee Bistro is also known for hosting a wide range of events like paint nights and live music year-round. Don't forget to check their Instagram page to know more about the events.
Location: 1910 N Parallel Rd #100, Abbotsford
Timings: open on all days from 8am to 6pm regularly.
Must Read: 40 Best Places To Visit In Canada In 2022 That Will Leave You Spellbound!
2. Café Amarti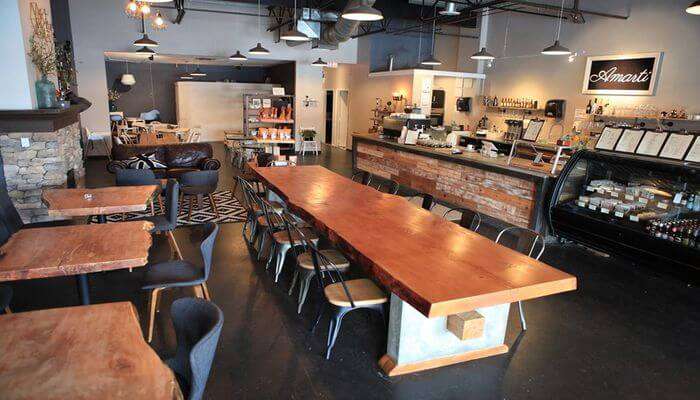 Image Source
Inspired by the cafes in Europe, Café Amarti has been set up by two siblings who wanted to provide the people of Abbotsford the true European feel from the moment they step in. This is the perfect place for anyone to visit with their friends and family members for sipping into some delicious coffee and food of high quality. You will find a comparatively younger crowd who visit this café because the entire ambience here attracts them a lot more. The cafe also serves a brilliant diet friendly menu which allows you to enjoy delicious food without worrying about your health anymore. If you visit this cafe then don't forget to try the Chai Latte, European Espresso and the Espresso Milkshake. Also, their sandwich and soup options are to die for. Visit early in the morning and start your day with a kick of freshly brewed coffee and espresso.
Location: 3033 Immel St #320, Abbotsford
Timings: Sunday closed. Other days 8am to 10pm regularly.
Suggested Read: Toronto Casinos: Catch A Game In The Canadian Province Ontario In 2022
3. The Polly Fox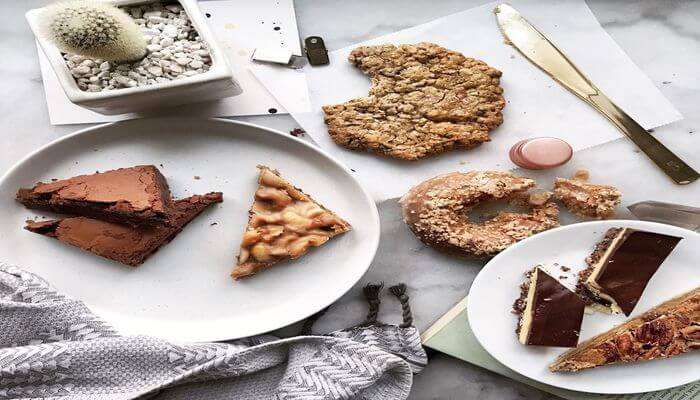 Image Source
The Polly Fox is one of the top cafes in Abbotsford which is crowded by a lot of people every morning for their delicious beverages and food items. The cafe is well-known for the gluten-free and peanut-free bakery menu options. The interiors are magnificent and reflects the highest level of aesthetics, that appeals to anyone visiting the cafe. The cafe also welcomes vegans and offers them with a delightful vegetarian meal items. The food items which you need to try out when you visit the Polly Fox includes Chicken on Focaccia Bread, Keto Avocado Toast, Cashew Cookie, etc.
Location: 33780 Essendene #130, Abbotsford
Timings: Sunday closed. All other days 6:30 am to 5pm.
Suggested Read: 6 Cool Water Parks In Toronto You Must Visit For Topsy-Turvy Rides!
4. Oldhand Coffee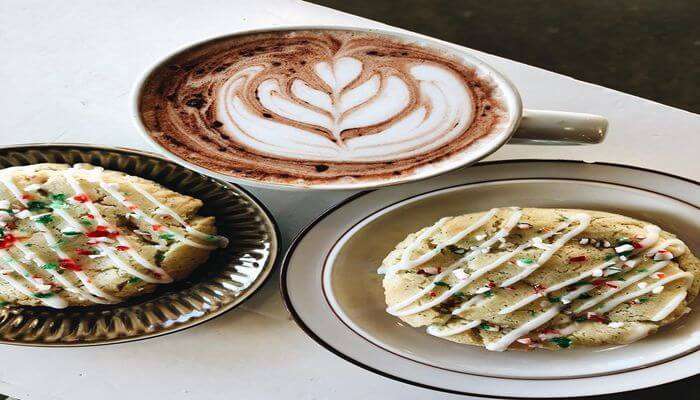 Image Source
The Oldhand Coffee shop is situated in the Historic Downtown area of Abbotsford. This family based coffee shop aims to provide high quality coffee and other beverages which will surely give you a great start to your day. During the day the cafe is visited by students and friends who come here to study in peace and work comfortably. But during the night, the café also serves amazing cocktails and other drinks which allows you to enjoy the night to the fullest. So if you are in Abbotsford, don't forget to visit this amazing cafe in the city. Apart from the delightful food dishes, you can also purchase a host of different things like eco-friendly t-shirts, tote bags, books, etc. The interior is well decorated with indoor plants, comfortable seating options and warm lighting.
Location: 2617 Pauline St, Abbotsford, BC V2S 3S2, Canada
Timings: Monday to Friday 10am to 7pm. Saturday – 8am to 5pm. Sunday – 8am to 10pm.
Suggested Read: Skydiving In Canada: A Must-Have Experience On Your Canadian Holiday
---
Planning your holiday but confused about where to go? These travel stories help you find your best trip ever!
---
5. Tracycakes Bakery Cafe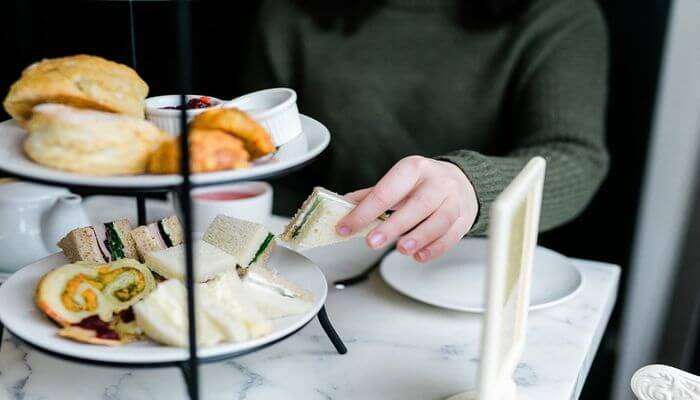 Image Source
Of all the cafes available in the city of Abbotsford, the Tracycakes Bakery Cafe is a must visit if you are up for some delightful homemade desserts and confectionery items. The cafe has a very cozy vibe and a great interior which will help your pictures to come out really aesthetic. Some of the must try items on the menu include Apple Crumble, Butter Tart, Eclair and a lot of different varieties of pastries and cupcakes. Their racks are always filled with a plethora of desserts to take back home at reasonable prices. So don't miss the chance to visit Tracycakes Bakery Cafe.
Location: 2636 Montrose Ave #101, Abbotsford, BC V2S 3T6, Canada
Timings: Monday to Saturday – 9am to 5pm. Sunday – 10am to 5pm.
Suggested Read: 8 Best Indian Restaurants In Vancouver Loved By Epicures In Canada
6. Sippchai Café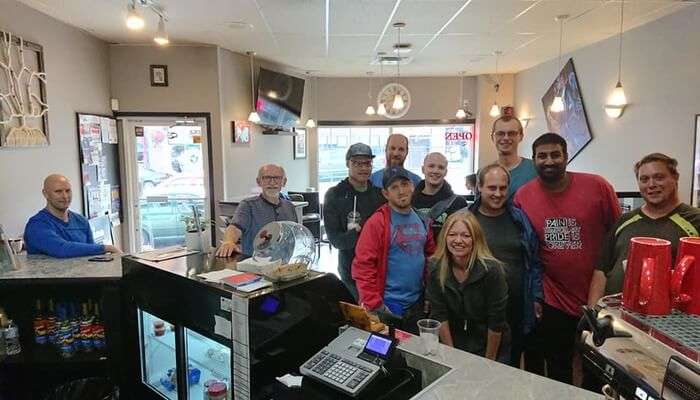 Image Source
If you are not that of a great coffee fan, then why don't you try out some chai? Sippchai Café is one of the most famous cafes in Abbotsford which offers a wide range of tea throughout the day. This cozy and homely cafe serves the best chai Latte in the whole of Abbotsford and we are sure you will agree to it. Apart from a wonderful menu that offers extensive chais and other delicacies, you can also surf the shelves to buy some exotic tea and coffee to bring back home. Don't forget to miss their mouthwatering and hot Butter Chicken! This is also tops the list for the cheap cafes in Abbotsford because their food dishes are available at reasonable prices year-round. The cafe has ample seating arrangements and you can also choose to organize a corporate meeting or small gathering in their hall inside the premise.
Location: 33775 Essendene Ave unit 2, Abbotsford, BC V2S 2H1, Canada
Timings:Monday to Friday – 10:30am to 8pm. Saturday and Sunday – 11am to 5pm.
Suggested Read: 6 Surreal Lakes In Calgary You Must Check Out On Your Trip To Canada
7. Anne Marie's Cafe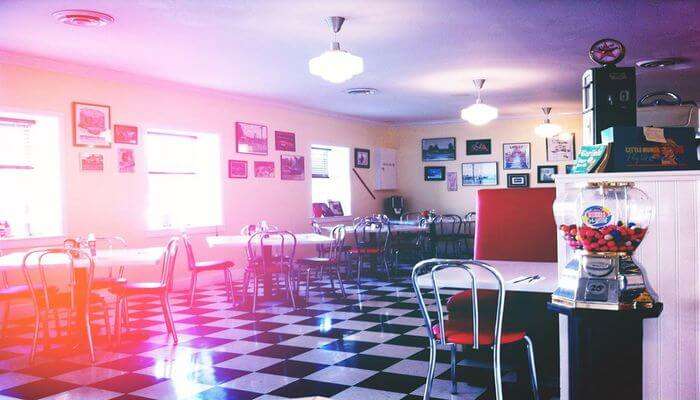 Image Source
The best place in Abbotsford where you can visit if you are short on cash, is Anne Marie's Cafe. Situated in a quaint and peaceful area of the city, the cafe offers a relaxing experience to the visitors. You can peacefully do your work here because of the quiet ambience and comfortable interiors. The cafe is kids friendly with a dedicated kids menu to their menu option as well. The Reuben Sandwich, Monte Cristo Sandwich and the Toasted Shrimp Sandwich are some of the best items that you can eat to satisfy your hunger cravings. Don't forget to try out their locally brewed coffee and latte that will help you kickstart your day in the best possible manner.
Location: 33771 George Ferguson Way, Abbotsford, BC V2S 6H1, Canada
Timings: Sunday to Friday – 6:30am to 3pm. Saturday – 7am to 3pm.
Further Read: 9 Best Beaches Near Toronto For A Unique Beach Experience In Canada
So, here are the top cafes in Abbotsford which you should be well aware of if you are taking a vacation to Canada. All the cafes offer a unique and wonderful experience to all their customers throughout the year. Make sure to check the details we have mentioned and visit them according to the timings we have provided.
---
Looking To Book A Holiday Package?
---