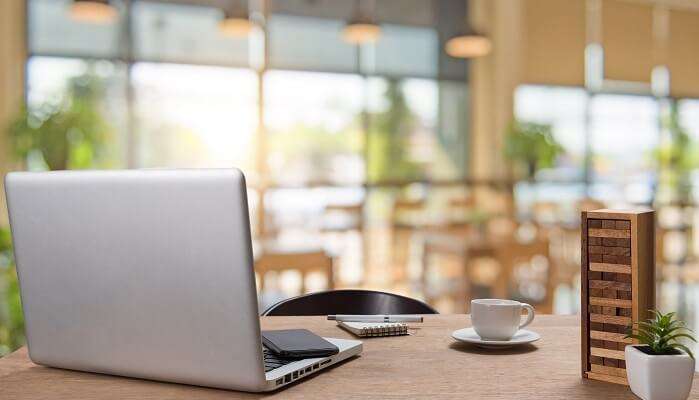 The post-Covid era is all about embracing the 'New Normal'. Now when the work lifestyle is experiencing new changes, employees are getting all the flexibility to choose their base. Whether you are a full-time employee or a freelancer, you need a workstation where you can peacefully concentrate on work and also enjoy the break. For the ones who want to beat the work-from-home monotony, cafes appear as a boon. There is a multitude of cafes in Delhi to Work from offering a cosy ambience, free Wi-Fi, and toothsome delicacies to tickle your taste buds. Here are some laptop-friendly cafes where you can sit in a corner and peacefully meet your deadlines.
8 Fabulous Cafes in Delhi to Work from
Here we have rounded up the best cafes in Delhi where not only you can work without any worry, but can also munch on some flavoursome snacks. Have a look.
1. Saket Social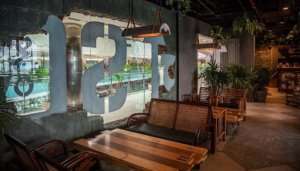 Image Courtsey: Social Offline
Conceptualised around wabi-sabi, a Japanese worldview that beauty lies in imperfection and simplicity, Saket Social features a minimalist design along with soothing greenery. The cafe lies on the first floor of the Ambience Mall in Saket and makes a perfect pick for individuals staying in South Delhi. Besides this, the cafe also has branches in Nehru Place, Cyber Hub, Connaught Place, Dwarka, Vasant Kunj, and Noida. From Chinese to North Indian and healthy salads, the cafe serves a wide range of dishes and beverages.
Location: Shop No 229-232, First Floor, DLF Avenue Mall, Saket, New Delhi-110017
Timings: 11:00 p.m. to 11:45 p.m.
Cost for two: ₹1,300 approximately
Zomato rating: 4/5
Best Places To Eat In Delhi: If You're A Foodie, Then This Is Where You Need To Go In 2022!
2. Café Coffee Day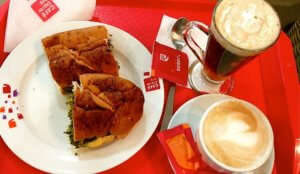 Image Credit: SajjadF for Wikimedia Commons
Established in 1996, Café Coffee Day is a multinational chain of coffeehouses having its headquarters in Bengaluru. CCD is undoubtedly one of the best cafes to work from in Delhi and it's over 35 branches in the capital truly justify that. The comfortable seating and cosy sofas allow one to work amid a serene ambience. You can start your day with a piping hot cup of cappuccino with some baked/grilled snacks.
Location: 44, Regal Building East, Connaught Place
Timings: 10:00 a.m. to 11:00 p.m.
Cost for two: ₹700 approximately
Zomato rating: 4/5
3. Blue Tokai Coffee Roasters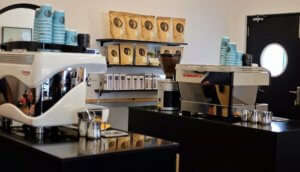 Image Credit: Blue Tokai Coffee for Facebook
If you are seeking a work cafe in Delhi where you can work till late hours, Blue Tokai Coffee Roasters should be your first choice. The cafe is famous for serving coffee with some unique blends. Vegan Waffle, Super Veggie Wrap, Almond Croissant, and Millet Tabbouleh are some healthy options that health-conscious individuals can consider. Furthermore, the cafe features 18 branches in Delhi including locations such as Hauz Khas, Greater Kailash, Khan Market, Rajouri Garden, and more.
Location: R-1, 2nd floor, Galleria Market, DLF Phase IV, Gurugram, Haryana 122002
Timings: 7:30 a.m. to 1:00 a.m.
Cost for two: ₹400 approximately
Zomato rating: 4/5
20 Historical Places In Delhi To Explore In 2022 For A Walk Through Time
4. Coast Cafe
Image Credit: Coast Cafe India for Facebook
Among the hustle and bustle of Hauz Khas, Coast Cafe offers you an unrivalled ambience. The cafe serves some appetizing Kerala cuisine along with authentic seafood. Boasting a coastal-colonial vibe, the cafe welcomes you with well-lit spaces and comfortable seating arrangements. Hence you can expect uninterrupted working hours at Coast Cafe. Masala Fish Curry, Aubergine Curry and Garam Lamb Curry, and Fish Curry are some main course options for a heavenly lunch or dinner.
Location: 2nd & 3rd Floor, above OGAAN, H2, Hauz Khas, New Delhi, Delhi 110016
Timings: 12:00 p.m. to 12:00 a.m.
Cost for two: ₹1,400 approximately
Zomato rating: 4.8/5
5. Ama Cafe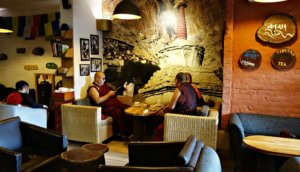 Image Credit: Ama Cafe MT for Facebook
One of the best Cafes in Delhi to Work from, Ama Cafe lends you the feel of the Himalayas—calming greenery, warm colour theme and rustic settings. This 2-floored cafe takes pride in its freshly-baked confectioneries including carrot cinnamon cake, The Himalaya Delight Pizza, and Pancake with Fresh Fruits. The hospitable staff is great at customer service and happily caters to guests' customisations. Moreover, some seating arrangements are just to let customers seep in the right amount of sunlight.
Location: House no. 6, 1st Floor, Majnu-ka-Tilla, New Aruna Nagar, New Delhi, Delhi 110054
Timings: 8:00 a.m. to 10:00 p.m.
Cost for two: ₹700 approximately
Zomato rating: 4.6/5
14 Highway Dhabas in North India for Your Hungry Soul
6. Kunzum Travel Cafe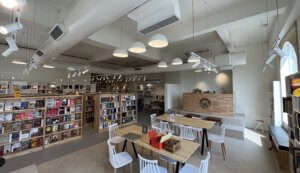 Kunzum Travel Cafe is an ultimate pick for avid readers, art lovers, and true nomads as this happening spot in Gurgaon is flooded with journals, planners, and travel books. You can simply pick a corner and brainstorm for your work with free Wi-Fi. The menu comprises a wide selection of teas, coffee, and cookies. Interestingly, the cafe allows its customers to pay as they like. Besides this, Kunzum Cafe also organises art gatherings and workshops where you get to meet writers and artists.
Location: 201, 2nd Floor, DLF Mega Mall, Golf Course Road, DLF Phase I, Sector 28, Gurgaon 122022
Timings: 11:00 a.m. to 7:30 p.m.
Cost for two: ₹500 approximately
Zomato rating: 3.5/5
7. Rose Café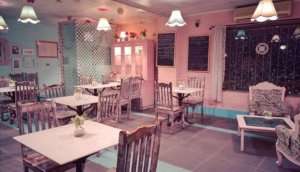 Image Credit: Rose Cafe Delhi for Facebook
Featuring soul-soothing pastel interiors, Rose Café is undoubtedly among the best work cafes in Delhi. This eye-pleasing space offers you indoor as well as outdoor seating. With the uber-creative workspace, free Wi-Fi, delectable meals, and board games to refresh your mind, this cafe covers all that a happening work environment could offer. Some must-try treats on the menus include Spaghetti Aglio Olio, Mini-Tarts, Apple Crumble, Grilled Fish in Lemon Caper Sauce, Lemon Cake, and one's all-time favourite—Tiramisu.
Location: 264, Westend Marg, Butterfly Park, Saiyad Ul Ajaib Extension, Saket, New Delhi, Delhi 110030
Timings: 12:00 p.m. to 9:00 p.m.
Cost for two: ₹1,400 approximately
Zomato rating: 4.2/5
15 Offbeat Stays In Delhi: The Most Charming B&Bs And Homestays In NCR
8. Café Dori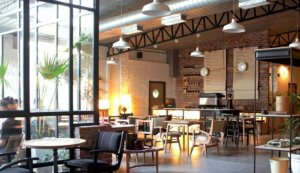 Featuring a perfect fusion of old and modern settings, Café Dori is a spectacular place to work from Delhi. Launched by the renowned leather products brand, Nappa Dori, this cafe serves you an array of Pan-European cuisines. Besides this, the cafe also impresses coffee lovers with an extensive menu. Café Dori is a pet-friendly spot where they offer special meals for your pets. The space is divided into 4 sections where one focuses on their brand and others on their in-house accessories, a library, and lastly an indoor cafe.
Location: Dhan Mill Compound 100 Feet Road, SSN Marg, Chhatarpur, New Delhi, Delhi 110074
Timings: 10:00 a.m. to 9:00 p.m.
Cost for two: ₹1,600
Zomato rating: 4.3/5
With cosy settings and a peaceful ambience, these Cafes in Delhi to Work from offer you an ideal base to work on your laptop without disruptions. No matter which area you're residing in, you will find a plethora of cafes of your choice. Moreover, if you happen to plan a trip to Delhi, you must check out these marvellous spots offering the best delicacies.
For our editorial codes of conduct and copyright disclaimer, please click here.
Frequently Asked Questions about Cafes in Delhi to Work from
Which are the best cafes in Delhi to Work from?
Some of the most popular cafes in Delhi where you can work include:
1. T House Cafe
2. Bruxie
3. Social Offline
4. Barista
5. Rose Café
6. Coast Café
7. Cafe Coffee Day
8. Kunzum Travel Cafe
Which cafes in Delhi offer free wi-fi?
Some of the top-rated cafes offering free Wi-Fi include Soho Bistro & Cafe, Cafe Lota, Rose Café, MAdison & Pike, Coast Cafe, Sakley's The Mountain Café, Ivy and Bean, The Brown Box, Another Fine Day, Kunzum, Starbucks.
Can I travel to Delhi amid the current Covid situation?
Yes, you can surely plan a trip to Delhi while taking all the necessary precautions. Make sure to wear a mask whenever out or surrounded by people, sanitize hands at certain intervals, and maintain the required social distance.
Which are the best outdoor cafes in Delhi?
Here is a list of some of the best cafes in Delhi where you can work in outdoors:
1. Cafe Dori
2. Olive Bar & Kitchen
3. Fifth Avenue Bakery & Cafe
4. Jugmug Thela
5. Unplugged Courtyard
6. Triveni Terrace Cafe
7. Diggin
8. Cafe Di Milano
Which cafes in Gurgaon offer the best work ambience?
Check out these cafes where you can sit with your laptop and work peacefully:
1. Zorambo
2. Dribble
3. Di Ghent Cafe
4. Tangy House
5. Another Fine Day
6. Wanderlust Cafe
7. Cafe Soul Garden
People Also Read: