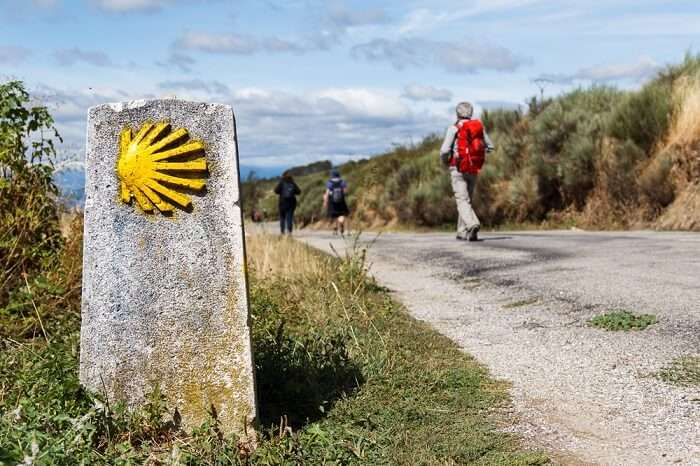 Walking the Camino De Santiago is nothing less than a lifetime experience. This is a unique experience that tourists from all over the world come to absorb. The area filled with only positive energy. Here you get the chance to meet like-minded people with whom you can spread the word of friendship. Walking through some of the most beautiful surroundings and breathing in nature gives you a life-changing experience.
Many tourists are known to have boasted moments of creativity, sheer clarity and calm while walking the Camino. There is more than one single route to the Camino. If you are planning to live the most epic walk of your life to Camino De Santiago then refer to the guide below in order to get an idea about the important details about this ancient pilgrimage tour. you can also get a good idea about the Camino de Santiago distance by different routes as well.
About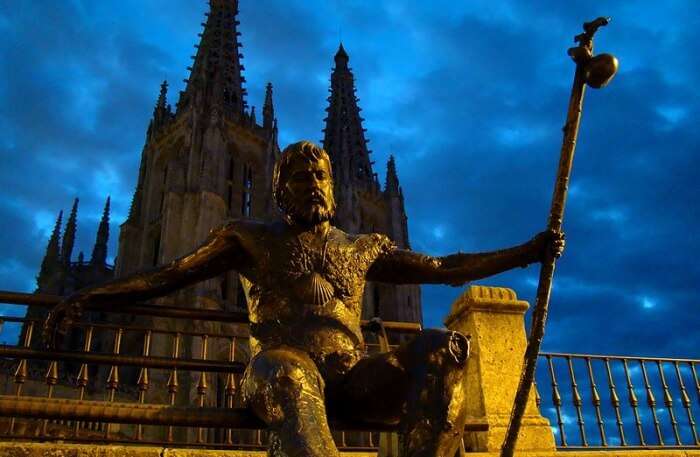 Famed as the Way of Saint James in English in Galicia in Spain. According to the tradition, it is believed that the remains of the saint are buried there. visitors from all over the world come to pay their respects and experience divinity at this place. For many, the way to Camino de Santiago is the path of spirituality. However, the area is also quite popular among hikers, organized tour groups and cyclists. This ancient pilgrimage has its roots in the 9th century and it still attracts numerous people from all across the world.
Must Read: Your Stays Made Easy With These Hostels In Spain
Camino De Santiago Routes
There is more than one route to Camino De Santiago. The numbers of Camino de Santiago routes are actually beyond the scope of this guide. However, the main routes include.
1. Camino Frances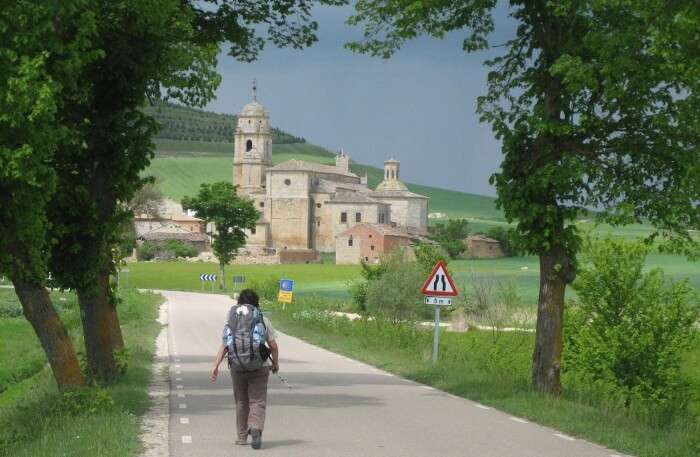 This is perhaps the most popular route for a reason. The route is filled with good infrastructure and beautiful scenery which makes it an enjoyable walk.
Suggested Read: Winter In Spain: A Guide That'll Help You Curl Up Amid The Country's Eternal Charm
2. Camino Del Norte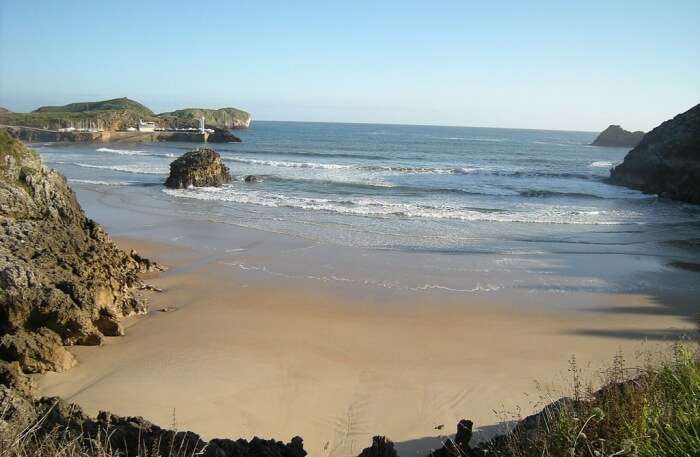 Along the northern coast of Spain, the route is known to start in Irun which is on the border with France and continues through west Bilbao Santander and Oviedo. It will take you around 35 days to complete this 510 miles long pathway.
3. Camino Portuguese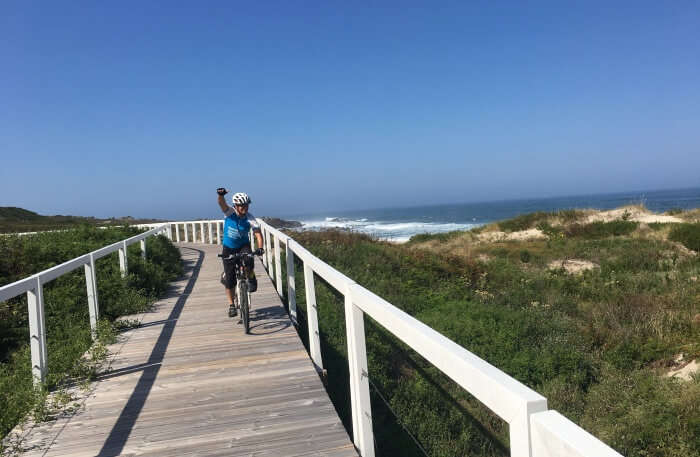 In comparison to the other routes, the Camino Portuguese has lesser hills and the path is mostly flat. The route is known to start from Lisbon and travels through Porto and Pontevedra. The route is estimated to be 380 miles long. The infrastructure along the way is quite reasonable.
Suggested Read: Trekking In Spain: 10 Best Places For Indulging In An Ultimate Adventure Like Never Before!
4. Via De la Plata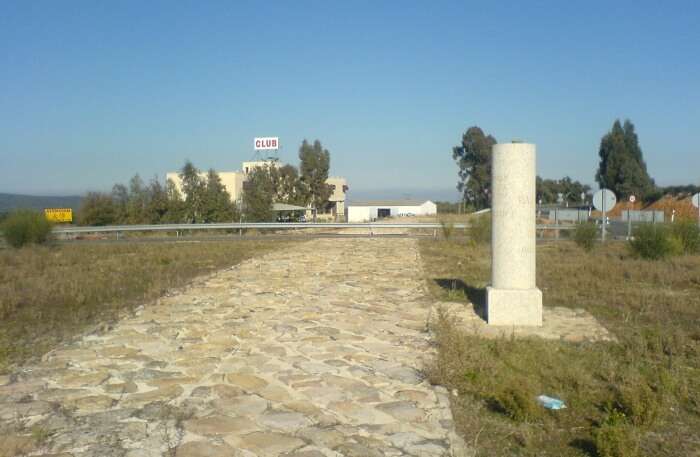 The word 'plate' in the name is derived from an Arabic word meaning, 'wide surface road.' Most of the route is known to follow the old Roman road from Seville. For the ones who are interested in Roman history can actually opt for this route. This is also the longest route through Spain. The route is estimated to be 620 miles long. The route passes through Merida, Salamanca, Caceres, Zamora and other cities as well.
5. Camino Ingles

This Y shaped route can be walked down in their days. This route is usually opted by the English pilgrims who arrive by a boat from Britain. They are known to start their walk from either Ferrol a Coruna. However, from Ferol, it will take you around 5 days to complete the route as it is 70 miles.
Suggested Read: 10 National Parks Of Spain That Will Take Travellers To Another World
6. Camino Primitivo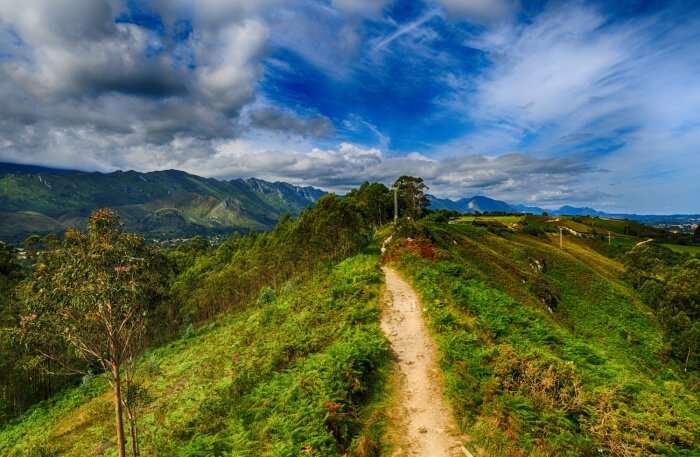 This is perhaps the most direct route that you can take from Oviedo to Santiago. This route is known to re-join the Camino Frances about 40 miles from Santiago. The route is about 180 miles long and also challenging as well. If you choose to take this route then you should be informed that you will have to deal with a lot of hill climbing. Not only that, but even the weather may get very erratic.
Suggested Read: Water Sports In Spain: It Is Time To Unleash Your Inner Water Baby!
Facilities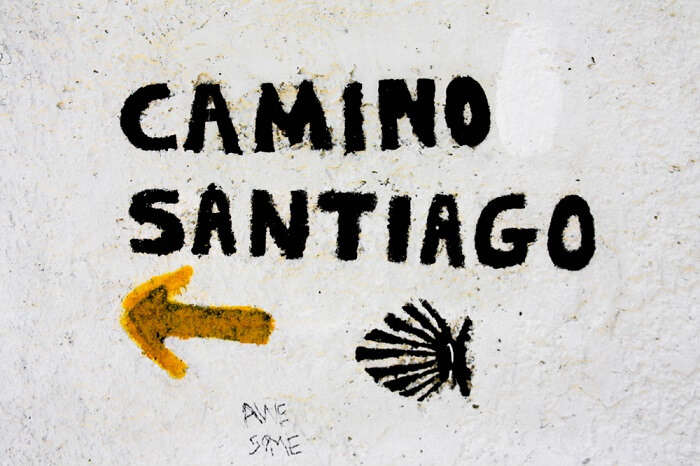 1. At the end of the pilgrim, you receive the pilgrim certificate which is known as Compostela. You get this certificate only if you have completed 62 miles or more on foot. You are also entitled to a Compostela if you are a non-Catholic and still did the pilgrimage due to any spiritual reason. However, if your goals are non-spiritual then you receive only a plain certificate.
2. The two pilgrim's accommodation stops are Albergues and Refugios. These accommodations are run by the church town councils, private for-profit groups and non-profit organizations. You can avail cheap beds in dorm room along with mattresses. You can also avail hotel like rooms if you want.
3. The pilgrim passport known as the credential is issued by different Camino friendly organizations. Each Refugio and albergue are known to have their own stamp which is provided each night. This credential is important for you to stay in the pilgrim accommodations. Also, you need the complete record of stamps in order to receive your Compostela.
4. Accommodations are given according to first come first serve basis. However, the first preference is given to the walkers than to the horse riders and then to the cyclists.
Schedule & Price
The best time to walk the Camino De Santiago route is during the months of April, May, June, and September. The weather during these months is generally warm and the routes don't stay busy as the main summer months.
The cost of Camino De Santiago may vary depending on the route that you are taking. The cost may go high if you choose a longer route whereas if you opt for a shorter route then the cost will obviously be low. However, an estimated cost for the total trip is around 37 euros per person per day which is a total of 1,110 euros.
Tips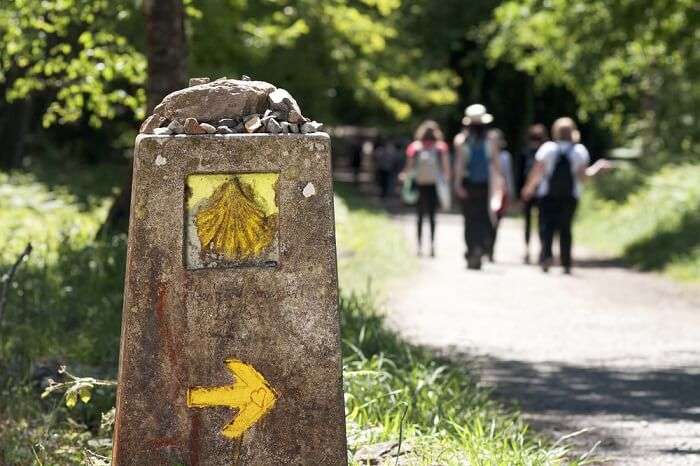 The clothing and the technical gear that you are required to carry depends on the season you are planning to take the pilgrimage. However, you should pack a bag with a bit of food and water. Your bag should not weigh more than 15 percent of your total body weight.
You should put your passport, credential and other important documents in a waterproof bag.
You should also carry a lot of toiletries excluding make-up of course. Soap and sunscreen is a must.
You also need to carry a small first aid kit along with you for any unseen incidents.
Other things like a torchlight, comfortable hiking shoes, and a few electronics are required to be carried. You can bring along your cell phone and camera.
Further Read: 8 Best Spanish Cuisines That Will Make You Fall In Love With Spain All Over Again!
If you are planning for a trip to Spain then you can take help from this guide. The most important thing is choosing the right route. Make sure that you choose a route that is convenient for you.
---
Looking To Book An International Holiday?
Book memorable holidays on TravelTriangle with 650+ verified travel agents for 65+ domestic and international destinations.
---