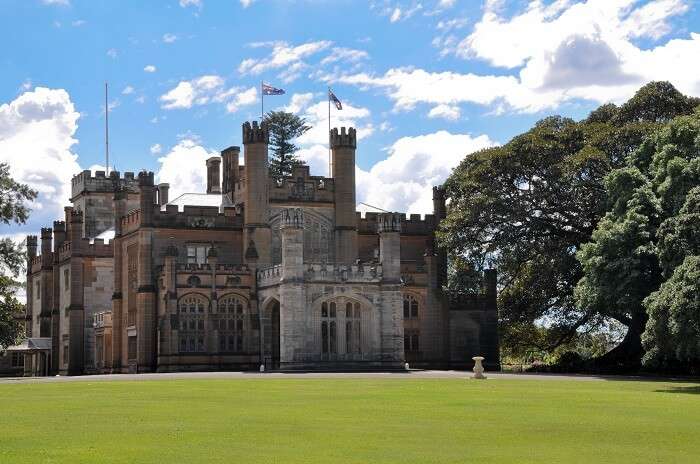 Sydney, as we know, is probably the oldest city in the Australian continent. The museums and the landmarks themselves speak of the historical heritage of the place. But even though the city is oldest in the country, the Australian continent is fairly new itself as compared to other places in the world. As a result, there are not many castles in the region that dates back to the past era like the other cities or countries.
Nonetheless, there are a few castles in Sydney and around it, which are worth visiting if you've been looking for some. Some of the castles also serve as museums and event venues that'll add more fun to your experience. So, fret not, and take a look at this list of top castles in the city that you can explore on your next trip.
8 Best Castles In Sydney, Australia
Unlike France or Germany, Australia isn't home to many castles. The country is fairly new in its origin and thus doesn't have that many old structures and buildings. However, we did gather a few noticeable castles in Sydney for you. Take a look.
Best Castles In Sydney
Check-out some of the best castles in Sydney that might awaken the inner architectural admirer in you!
1. Camelot Castle Kirkham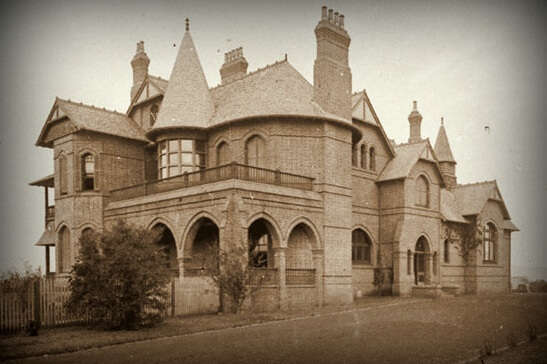 Camelot Castle is a historical landmark located in Kirkham, Australia. The castle was built during the period of 1881 to 1888 and also known as Camelot and Kirkham. It is probably one of the old castles in Sydney. This castle is listed as a New South Wales state heritage. The castle showcases late Victorian architectural styles and the house is surrounded by gardens of Victorian aesthetics. This castle has earned the reputation of being one of the finest residences in the country and open to celebrations, ceremonies, and photography. The Victorian-themed gardens will definitely impress your guests and a charm to your celebrations. Not to mention the stunning backdrop that the place provides for the perfect picture.
Location: Kirkham, New South Wales, Australia
Must Read: 6 Best Hot Springs In Sydney That'll Your Soothe And Revive Your Soul
2. Edinburgh Castle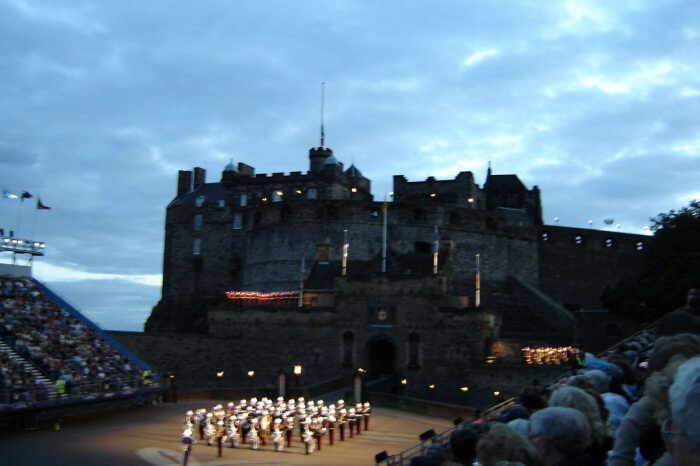 Edinburgh Castle is not really a castle, rather it is a hotel and pub that has served the purpose of a Sydney landmark since 1885. Edinburgh castle is one of the famous castles in Sydney. Though not really a castle, everybody knows about the Edinburgh castle. This hotel served as a refuge to the most prominent creative artist in the country. In the present day, Edinburgh castle is rewriting the Sydney pub scenes. Here, in Edinburgh castle, you will find quality wine and beer. The lounge upstairs provides the perfect spot for dining as well as drinking. The place is the perfect example of an Australian pub and the best place to share stories with our friends over some mouthwatering food and drinks.
Location: Sydney, New South Wales, Australia
3. Fort Denison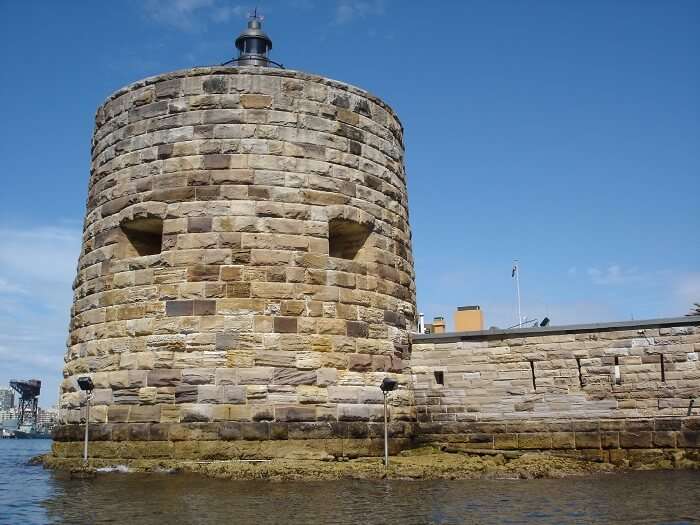 Located on Sydney's Harbor Island, Fort Denison is a heritage fort. It was a former military site and it is the most completed Martello Tower in the entire world. Fort Denison is one of the top tourist attraction spots in Sydney and it is one of the most coveted places for New Year's Eve celebration, the view from this place is simply awesome. In the Martello Tower, explore Fort Denison's museum and canons gunpowder shop. Also don't forget to explore Sydney's tide gauge room, where the tidal benchmarks are recorded.
Location: Sydney Harbor, Australia
Suggested Read: Casinos In Sydney: Try Your Luck At Some Of These Incredibly Amazing Australian Gamehouses
4. Jumping Castles 4 Hire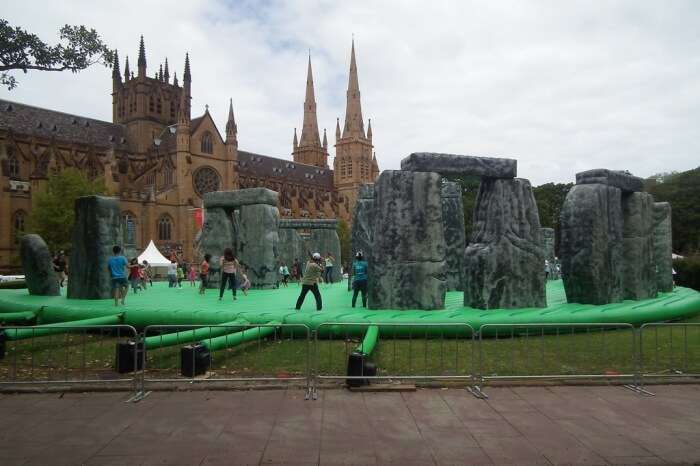 This is another non-castle castle on our list. Jumping castles are a huge attraction among Australians. So much so that there are numerous jumping castle services spread all throughout Sydney and Australia. Jumping castles are nothing but inflated castle structure that can be easily inflated and deflated within minutes. When you hire a jumping castle service, a staff from the Jumping Castle service provider will set up the castles for you. It is a great way to add fun and entertainment to your party, especially for children. Although while using a jumping castle, the children must be under adult supervision. The jumping castles in Sydney offer their services for a period of up to four hours and they charge approximately $200 AUD for 4 hours. After the conclusion of the time period, the staff member again deflates the castle clearing up the space.
Location: 5/16 Mavis St, Revesby NSW 2212, Australia
Suggested Read: 8 Best Food Festivals In Sydney That Are More Than Just A Treat To Your Soul!
5. Castle Cove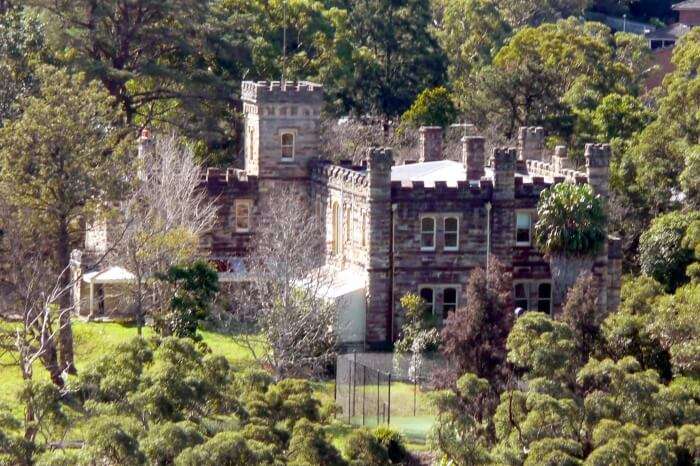 Castle Cove, located in the State of New South Wales, is an upscale suburb. The people believe that Castle Cove got its name from the large estate of Henry Hasting Willings in the region. The place is home to Innisfallen Castle and grounds, which is listed as a heritage mansion. Although the property is privately owned, it is registered in the NSW Heritage Register since 1992.the castle built by Henry Hasting Willings was named so in honor of the ruined abbey of Killarney, Ireland.
Location: New South Wales, Australia
Suggested Read: Top 10 Indian Restaurants In Sydney Which Are Famous For Their Desi Flavours
Best Castles Near Sydney
Some of the other best castles near Sydney serve as a perfect escape for everyone to explore on the refreshing weekend.
6. Kryal Castle

Kryal Castle is a replica of a medieval castle built by Keith Ryall, a local of the Ballarat region in 1972. You can visit Kryal castle on a day trip from Sydney. This individual was a boilermaker by profession, who was gifted with vivid imagination, which is evident from the architecture of the castle. You can notice the extraordinary details that was put into the construction of the castle and the sideshows including a wax of torture museum, jesters, jugglers, public whippings and jousting competitions. Now this spot serves as a
theme park for kids, a hotel and events center.
Location: Leigh Creek VIC, Australia
Distance From Sydney: Approx. 960 Kms
7. Fort Queenscliff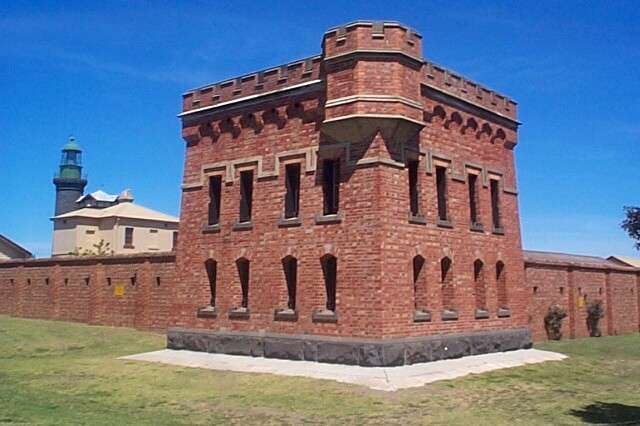 Fort Queenscliff is also a part of the Australian national heritage, which speaks of the country's early military history. The museum was opened in 1882 and has thoroughly preserved the Australian military heritage. The fort museum holds a large number of exhibits on display including documents from 1860 occupation of Captain Jordan and Shortland Bluff, Lieutenant Colonel J. E, Newland's uniform, items belonging to Major Hany Ronald, rifles, artillery bottles as well a very rare manual called 'The Artillerist's Handbook'.
Location: Queenscliff VIC, Australia
Distance From Sydney: Approx. 970 Kms
Suggested Read: 6 Best Guest Houses In Sydney For A Soothing Stay Amid The Coat Hanger City!
8. Sunshine Castle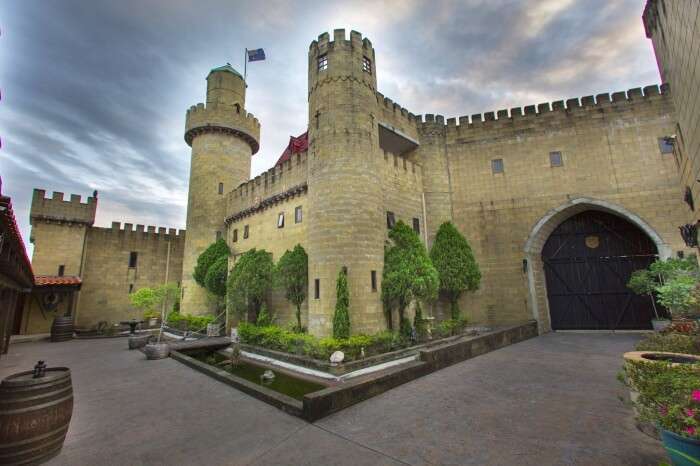 The Sunshine Castle is another famous tourist attraction spot in Bli Bli region of Australia, which you can visit on a day trip from Sydney. The Sunshine castle serves as a medieval museum and a function venue. It was originally a residence of a Scottish couple who built the castle in 1972 with the aim to house the eight original fairytale diagrams. The castle has had three owners since then and over the last decade, it has served as a function venue as well as a museum. A wide range of events and functions take place in this place including weddings. The medieval look of the exquisite place adds an extra star to your events held at Sunshine Castle.
Location: Ballarat, Australia
Distance From Sydney: Approx. 1024 Kms
Further Read: 6 Best Zoos In Sydney For A Closer Encounter With The Australian Wildlife Like Never Before!
There aren't many noticeable castles in Australia. But there are a few fortifications and landmarks that might hold your interest. Above is a list of 8 such places in Australia, which you can visit to know about the recent history of the country or organize some important events. So, make sure you stop by them during your vacation in Australia with TravelTriangle.
---
Looking To Book An International Honeymoon?

---