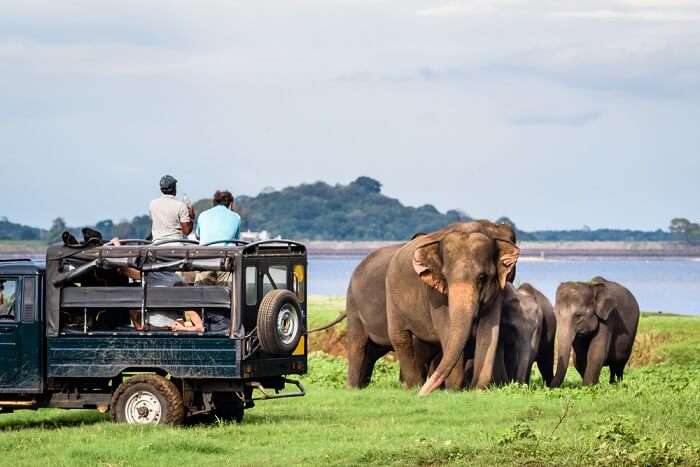 There is no denying how rich Sri Lanka in terms of exotic flora and fauna. No wonder there are so many sanctuaries and national parks for the protection of precious species of plants and animals. Chundikulam National Park is one of them. It is a huge national park situated in the north of Sri Lanka. It is at a distance of 12 km from east of Kilinochchi. You can go a little off road from your Sri Lanka trip and visit this place.
Apart from the famous destinations, there is so much in Sri Lanka that has not been explored yet. Chundikulam National Park is your gateway to experience new things and go beyond the popular attraction in this beautiful tropical country. if you are someone who is fascinated by the beauty of nature, you should definitely give this place a try.
Let's discuss some astounding facts about this breathtaking national park:
Chundikulam National Park Information
Chundikulam lagoon and the area surrounding it were declared a bird sanctuary on February 25th, 1938 under the protection act. After the civil wars in May 2015 area around Chundikulam including Adam's bridge, Delft, and the Madhu road were announced to be converted into national parks. This national park is surrounded by different species of flora and fauna. It is under the protection of the department of wildlife conservation. It is a criminal offense to harm any animal or bird in this national park.
Location

It is located in northern Sri Lanka. The nearest city to this national park is Kilinochchi. It is at a distance of 12 km from Chundikulam national park. It sits in the middle of Indian Ocean towards east and Jaffna lagoon towards west. Surrounded by long trees and dense forest this place will take you to dreamland.
Timings Of Visiting

It is open 24 hours for tourists to visit this place. For a better experience, you can visit here during early morning so you can watch various species of animals and birds more clearly. In dark it is difficult to spot animals and birds can't be seen during the night.
Entry Fees
You have to pay differently according to your nationality and age. It is not too expensive and this place is worth spending money. Entry fees are given as follow:
Foreign adults: 15.00 U.S. dollars or its equivalent to Sri Lanka rupees.
Local child (6-12 yrs): Rs. 30
Foreign child (6-12 yrs): 8.00 U.S. dollars or its equivalent to Sri Lanka rupees
Service charges: 8.00 U.S. dollars or its equivalent in Sri Lanka rupees.
Best Time To Visit Chundikulam National Park

Summers are considered best to visit wildlife sanctuaries. Sri Lanka is mostly sunny and dry throughout the year. Monsoon seasons are worst to visit wildlife sanctuaries. So you should not prefer visiting during the months of October, November, December, January, and February. Other months will suit you best to visit this place. You can look forward to the different opportunities offered by this national park more clearly in the bright sunlight.
Things To Do In Chundikulam National Park
Various opportunities are waiting for you in Chundikulam national park resort. You can explore various species of animals, birds, plants including herbs and trees. So, let's just start this exotic journey of Chundikulam national park.
1. Bird watching

Birds are the beautiful creatures of the earth. Many people are fond of them. If you are one of them you will surely love to visit this spectacular place. Different color, sizes, and shapes make them look different from each other. You can look into their extraordinary world by visiting this national park. It is home to various species of birds. Birds like Eurasian teal, curlew sandpiper, and gull-billed tern, greater flamingo, ruff, brown-headed gull, black-tailed godwit, Eurasian spoonbill, Eurasian Coot, Eurasian wigeon, northern pintail, shoveler, wood sandpiper and many more. You just have to take your binoculars and rush toward this national park.
Must Read: Sri Lanka In February 2022: A Detailed Guide For Witnessing The Country Spreading Its Charm
2. Wild Safari

Chundikulam national park safari offers you a great chance of watching wild animals to the closest. You can look into their world and observe their actions closely. Various animals like leopard, deer, sloth bear and monkeys can be seen in this national park. Other than that mugger crocodile and saltwater crocodile is also seen in these national parks.
3. Flora & Fauna

This national park is a paradise for all nature lovers. You can spend here a day in the lap of nature earth. Believe me, it would be one of the best experience of your life. It is surrounded by the wonderful trees of mangrove and seagrass beds. Various medicinal plants can be seen here. Colorful flowers and bright shade flora will make your day.
Suggested Read: 7 Most Haunted Places In Sri Lanka To Make You Face Your Darkest Fears
4. Photography

You can have great pictures in the beautiful surroundings of Chundikulam national park. You can also take pictures of different species of plants and animals. You just have to take your DSLR and take out your hidden photographer and have some great clicks.
Suggested Read: The Definitive Guide To National Museum Of Colombo In Sri Lanka
Places To Visit Near Chundikulam National Park
If you have more time on your hand, you can also check out these places near Chundikulam National Park once you are done visiting the park.
1. Needuntheevu

It is an island in northern Sri Lanka. It is a rough piece of land in the area of 50 km square. Also known as Delft Island, it is the only island around which does not have a Tamil name. The raw beauty and seclusion of this place will make you fall in love. The Baobab trees on the island give an eerie yet oddly charming appeal to this place. The island is surrounded by coral chunks and shallow waters.
2. Lake View Park

It is a splendid place surrounded by amazingly beautiful plants and trees. You can sit here while relaxing and watching the exotic view of the sunset. It is an ideal place for bird watching and photography.
Suggested Read: Sri Lanka In January: Best Places To Visit & Stay In 2022
3. Nayaru Lagoon

This place situated near the Chundikulum National Park is famous for its peaceful environment. You can visit here anytime and have a great time while watching great natural sceneries. fed by a number of rivers, the lagoon is surrounded by dense forests and flora. It is a great secluded place for nature lovers to visit.
4. Seven Wells Beaches

It is one of the most beautiful beaches in Sri Lanka. Situated in northern Goa, it is not too crowded. White sand and quiet seashore make your mind calm and soul peaceful. You can also swim in the water as it is clean and clear. After having a relaxing bath you can have your private time by sitting under sunshades on the beach.
Suggested Read: 10 Mountains In Sri Lanka That Will Put You Under A Spell With Their Mesmerizing Beauty
5. Kayts Causeway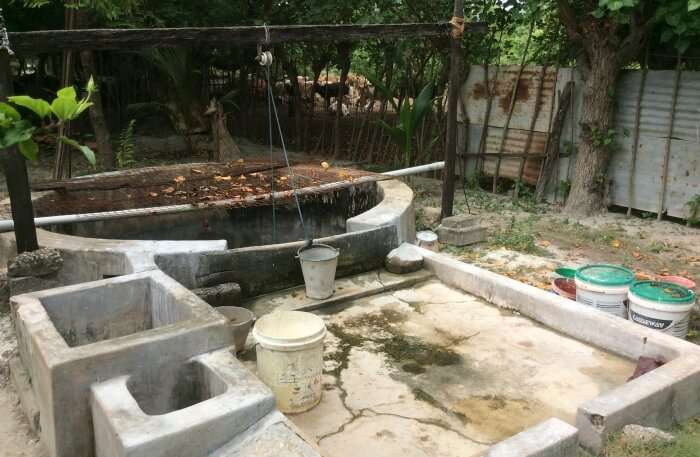 This place is best for nature lovers. This place will take you to the world of amazing birds. You should visit here early morning and feed different species of birds. You can spend here hours while watching birds and noticing their actions and reactions. Different species of water birds can be seen here in the migratory season.
Chundikulam National Park Accommodation

You might be worrying about the accommodation. There are various options for you to stay near the Chundikulam national park. These places are not so expensive and you can make choice according to your budgets. Best accommodations are Friend's Inn, Hotel Atna, Akr Hotel Private Limited, Barathi Star Hotel and Hall, and Solivan Guest House. They offer you great services that will make your stay more comfortable and exciting. These hotels are also couple friendly. The polite and friendly staff of these hotels will make your stay more reliable and comfortable. They can arrange cabs and tourist guides for you. Food offered by them is also hygienic and great in taste.
Further Read: These Spice Gardens In Sri Lanka Will Take You Through An 'Aromatic' Experience
Now that you have learned about all this, it is time to get ready and visit the destination itself. Hurry, plan a trip to Sri Lanka, do visit Chundikulam National Park for unlimited memories and lots of fun.
---
Looking To Book An International Holiday?
Book memorable holidays on TravelTriangle with 650+ verified travel agents for 65+ domestic and international destinations.
---