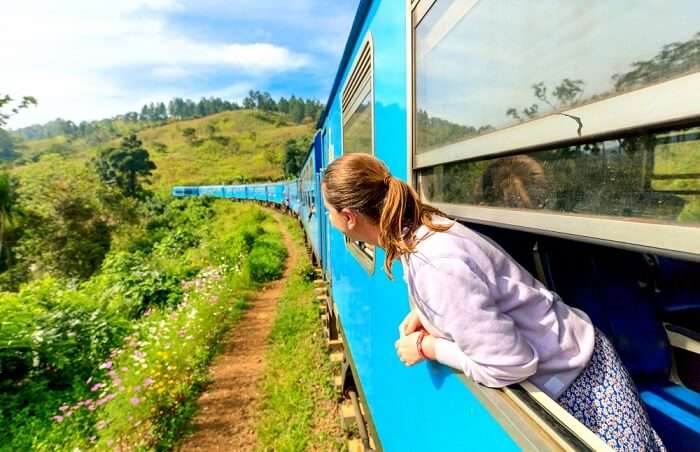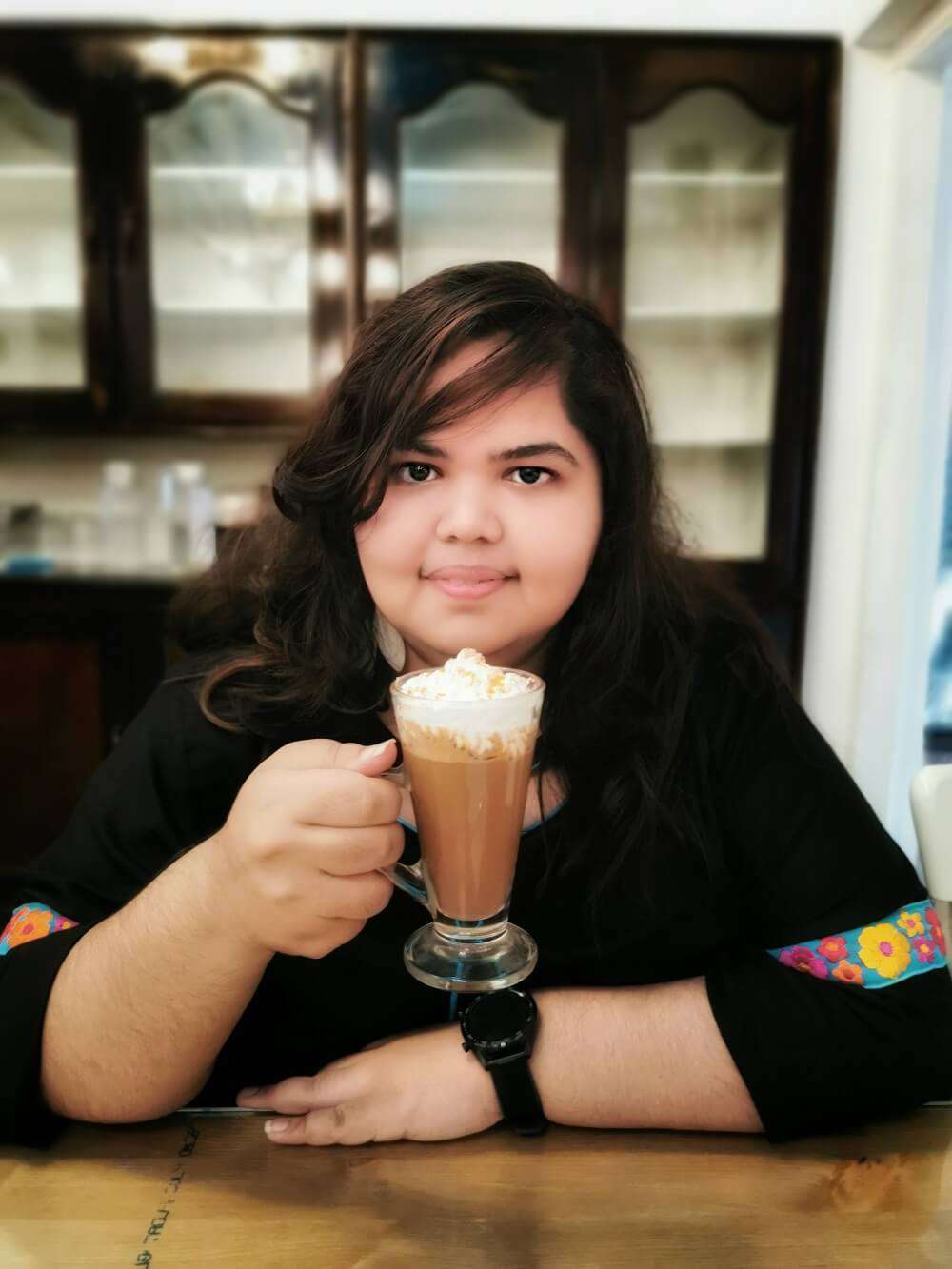 23 Mar 2023
Most of the time people plan to visit Sri lanka. It is a great country with a pleasant climate. December to March is probably the best time to visit Sri lanka. You can enjoy the sea coast and spend a long time sitting there. The daytime is very bright with high rays of the sun. You may feel hot as the sun rises. A cool breeze blows during the evening and it gives a lovely feeling. You can sit on the coast and enjoy the sea. In fact, Sri lanka in February is the best time for a trip. Also, Sri Lanka's weather in February is quite soothing and enjoyable.
Places To Visit In Sri Lanka In February
Now let's have a look at some of the best places to visit in Sri lanka. It would really be a wonderful experience to visit those places and enjoy its natural beauty and cultures. There are some best places to visit in Sri Lanka in February.
1. Colombo - Storehouse Of All Things Great

The capital of Srilanka, Colombo is a very prosperous and growing city. It is much developed from all angles. If you are in Srilanka then you can stay at least 5 days at Colombo. There are many things to see in Colombo. The culture of Colombo is a mixed one. You will see colonial architecture and buildings, and on the other hand, high rises along with shopping malls will also be observed. The Colombo National Museum is a very interesting place. You can observe a lot of historical architectures and statues. Colombo is such a place that experienced the rulings of Portuguese, Dutch and the British. There are many luxurious hotels and resorts that are best for accommodation.
15 Things To Do In Ella In 2022 To Take Your Sri Lanka Trip To The Next Level
---
Sri Lanka Holiday Packages On TravelTriangle
Book your Sri Lanka trip from TravelTriangle: Inclusive of Hotels, Sightseeing, Transfers, & Meals. Best Prices Guaranteed. Get Customizable Package & Free Guidance From Destination Experts. Book Now!
---
2. Kandy - Tea Gardens And History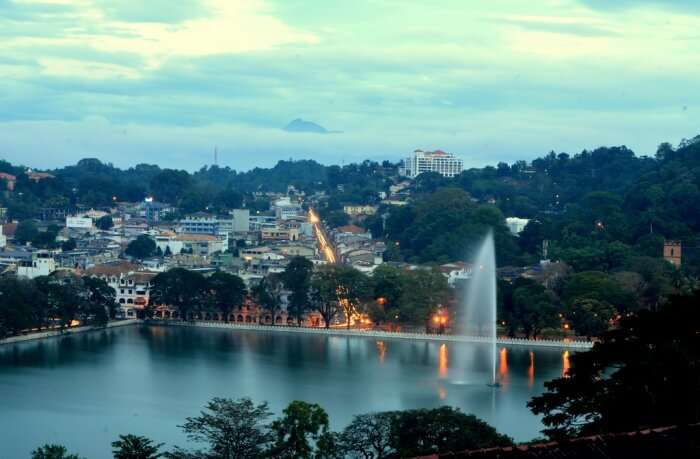 It is a very big city that is located in the Central part of Sri Lanka. It is a perfect place for tea plantation. There are many tea gardens in and around the city. Kandy is also famous for Buddhist sites. The Royal Botanic garden is also in Kandy. It is famous for its palm trees. Many people usually stay at Kandy because it is said as the gateway to the Knuckles Mountains. This mountain is very famous for hiking and camping. Every year major group of people comes here for trekking. Sri Lanka was a major exporter of tea even during the ancient period. Thus, there are museums that show the proof about this profession. This is one of the best places you can visit in Sri Lanka in February 2022
3. Sigiriya - Enjoy The Attractions

It is another beautiful place in Srilanka that is famous for its breathtaking natural beauty. A visit to Dambulla cave temple and Sigiriya rock is a pivotal experience. It is very old. The distance is quite long, so it may not be possible to visit in one day. UNESCO has also protected these two sites. It takes 4 hours time from Colombo to visit these two places. The rock of Sigiriya is as old as the 5th century. The rock is surrounded by greenery from all sides. The area looks extremely beautiful during the daytime. There are also guides that can help you to make the trip more informative.
4. Hikkaduwa – For Water Sports' Enthusiasts

This is a small town established on the southern coast of Sri Lanka. 68 kilometers from Colombo, Hikkaduwa is considered to be one of the best places for water sports in Sri Lanka like snorkeling and surfing. Hikkaduwa Beach is known for its beauty as well as vibrant nightlife culture. With tall palm trees all around, this town is worth exploring in the month of February owing to the pleasant weather. 
5. Galle – Known For Architectural Brilliance

Situated on the country's southwestern side, Galle is known for its Dutch architecture that'll take you back in time. The famous Galle Fort has been recorded as one of the UNESCO World Heritage Sites and is counted amongst the most prominent sites in the town. Other attractions you must visit during your trip to Sri Lanka in February are Dutch Reformed Church and Galle Fort Flea Market. This is definitely one of the best places to visit in Sri Lanka and therefore is worth exploring.
6. Mirissa – Cultural Paradise

This is one of those small towns where you can find the best of Sri Lankan nightlife. The beach is one of the best beaches in Sri Lanka to visit in February and will welcome you with cool breezes and picturesque setting. You'll make the most of your visit to this place if you are a party animal, as there are many spots here that serve some of the best cocktails and lip-smacking snacks! You'll even get a chance to try out adventurous water sports. When visiting Sri Lanka in February, you should definitely plan to go to this town!
Viharamahadevi Park: A Handy Guide To Explore This Nature's Paradise In Sri Lanka!
Things To Do In Sri Lanka In February
Here is a list of the best things to do in Sri Lanka in February to have a heartwarming experience whether you're visiting with your friends or family. Take a look!
1. Temple Of The Tooth - Seek Spirituality

This is a very old temple in the entire Sri lanka. Made in the year 1595 it is a very sacred temple. It is also counted among one of the world heritage sites. However, the temple experienced damage in the year 1989 by bombings, but finally, it was restored and renovated. It can be a beautiful day trip. The ancient architecture and styles are simple amazing till this day. The exact location of the temple is the Royal Palace complex of the former Kandy kingdom.
Location: Sri Dalada Veediya, Kandy 20000, Sri Lanka
Sri Lanka In January: Best Places To Visit & Stay In 2022
2. National Museum Of Kandy - Walk The Historical Path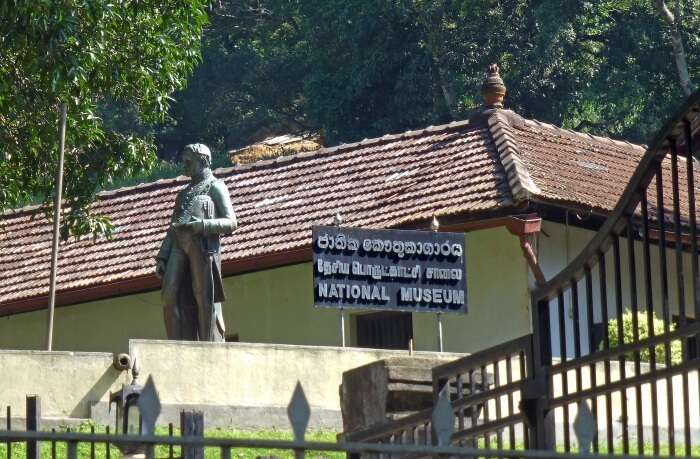 This place must be visited. It is located very near to the Tooth temple of Kandy. So if you go to one place than the other place must be visited. The museum restores the weapons that were used during the ancient time. The museum has two parts. One is in the Palla Vahala building and the other is in the main palace building. There are about 5,000 artifacts that can be viewed here.
Location: Kandy, Sri Lanka
7 Most Haunted Places In Sri Lanka To Make You Face Your Darkest Fears
3. Udawattakele Forest Reserve - Go For Safari

The most adventurous part of the tour comes in this place. This forest is a historic forest reserve that is located in the Kandy city. The area of the forest is about 104 hectares. You might observe some rare species of plants and shrubs in this forest. Apart from this, there are some wild animals that can also be observed at any time. This forest also some historical importance as there are three Buddhist meditation centers inside the forest. Many monks reside inside the forest and do meditation. While roaming inside the forest you may come through various types of snakes. This forest also conducts Elephant safari. It will realy be an exciting experience. Kids will surely enjoy it. The forest closes at 6 pm in the evening.
Location: Kandy, Sri Lanka
The Ultimate Guide To Sri Lanka's Dambulla Cave Temple
4. Ella Rock – Hike Your Heart Out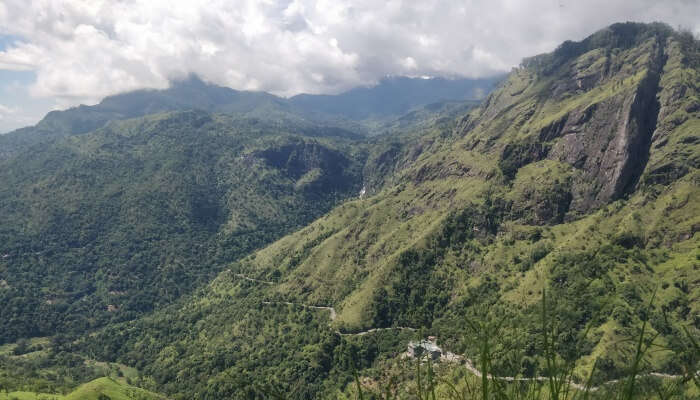 Since the weather during the month of February is quite pleasant, hiking is considered to be a great activity for those looking for adventure. Ella Rock is the best place to go hiking to have a beautiful and adventurous experience in Sri Lanka in February. The town of Ella is established 1000 meters above sea level and the views you'll get to see at the end of the hike will make the whole experience worthwhile. 
Location: Wellawaya-Ella-Kumbalwela Hwy, Ella, Sri Lanka
 20 Honeymoon Places In Sri Lanka In 2022 That Will Sweep You Off Your Feet
5. Paradise Road – Go Shopping

Afterall, how can your trip to Sri Lanka be a success if you don't get to shop your heart out! This place must be visited by the shopaholics. Selling a wide range of items, Paradise Road ensures a great shopping experience in Sri Lanka. You can get yourself a variety of souvenirs as well as home decor accessories and make the most of your shopping experience here! 
Location: 213 Srimath Anagarika Dharmapala Mawatha, Colombo 00700, Sri Lanka
Sri Lanka In January: Best Places To Visit & Stay In 2022
Things To Pack While Traveling To Sri Lanka

There are some essential things that must be carried while traveling. These are very vital.
Hand sanitizers. They are mandatory.
If you are having a baby, then baby wipes and associated things must be carried.
Medicines like cough drops, nasal sprays, and medicines for a headache, body aches etc.
Mosquito repellants must also be carried during the tour.
Further, if you are planning to take a bath in the sea, then carry bikinis, swimsuits, and sunglasses. You may also carry an umbrella if you are planning to spend some time on the sea beach.
Apart from this, light T-shirts and light trousers must also be carried during the tour. It will also give a very comfortable look.
You may also carry a hat while sitting on the beach. It will prevent you from the scorching heat of the sun.
How To Reach Sri Lanka

Perhaps all the major cities of the world have daily flights to Sri lanka. If you wish, you can avail the flight service. However, prior booking is mandatory in most of the cases. Sometimes there is a huge rush so it's better to book the flight tickets before time. Apart from this, during the month of December, the rush increases to a great extent.
Weather In Sri Lanka In February

February is usually said to be the best period for planning a trip to Sri Lanka. The temperature of Colombo remains about 27 degree Celsius during the daytime. Sometimes you may also experience small rains but there is bit of humidity in the air. Overall, the weather in Sri Lanka in February 2023 is going to be quite pleasant.
The Definitive Guide To National Museum Of Colombo In Sri Lanka
The beauty of Sri Lanka is enchanting and it should be in your bucket list. The crystal clear seas and the white sands will attract you to spend some beautiful time. You will feel much relaxed and refreshed. So, these are some important things that are very essential to be present inside the bag. The above-mentioned places and things provided in the guide to Sri Lanka in February must also be added to your itinerary! So it is suggested that holidays to Sri Lanka in February would be absolutely the best one.
For our editorial codes of conduct and copyright disclaimer, please click here.
Frequently Asked Questions About Sri Lanka In February
Is February a good time to visit Sri Lanka?
Yes, February is considered to one of the best months to plan a trip to Sri Lanka. Other months when you can visit this country are January, March, April, May, August, and December.
What is the weather in Sri Lanka in February?
The weather of Sri Lanka during the month of February is quite pleasant, as it is during this time that most of the regions are not affected by the monsoon.
Is it cheap to travel in Sri Lanka?
Sri Lanka isn't as cheap as other nations in Southeast Asia, as the accommodation and food are not inexpensive.
Do I need a visa for Sri Lanka?
Yes, visa is required for traveling to Sri Lanka. For the purpose of tourism, one should have an Electronic Travel Authorization, which would be required before or on arrival.
How many days are enough to visit Sri Lanka?
7 days are considered enough to explore the different places and try amazing things in the country of Sri Lanka.
How safe is Sri Lanka for tourists?
Sri Lanka is considered quite safe for the tourists. However, when one needs to be cautious when traveling to isolated places.
---
Looking To Book An International Holiday?
Book memorable holidays on TravelTriangle with 650+ verified travel agents for 65+ domestic and international destinations.
---
People Also Read