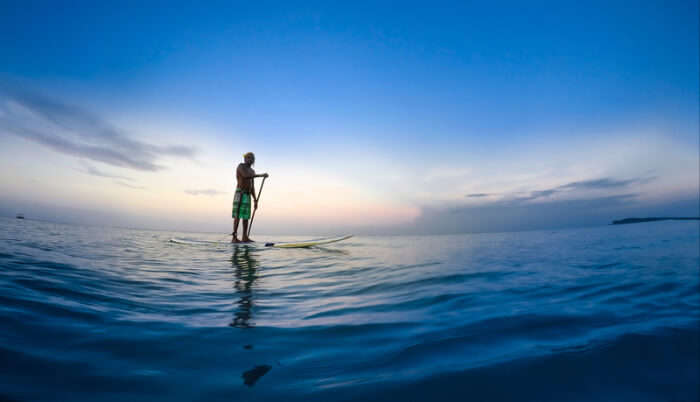 Located on the west coast of Sri Lanka in close proximity to the Greater Colombo area, Colombo is both the financial and commercial capital of Sri Lanka. Cosmopolitan and convivial, Colombo is all about stylish eateries, shops and streets. And especially during monsoon, the whole city dramatically comes to life. Therefore, it wouldn't be wrong to take a trip to Colombo in August to enjoy the best of this ocean city. In fact, there are so many great places to visit, things to do and festivals to enjoy in Colombo that you will be anything but bored!
Weather In Colombo During August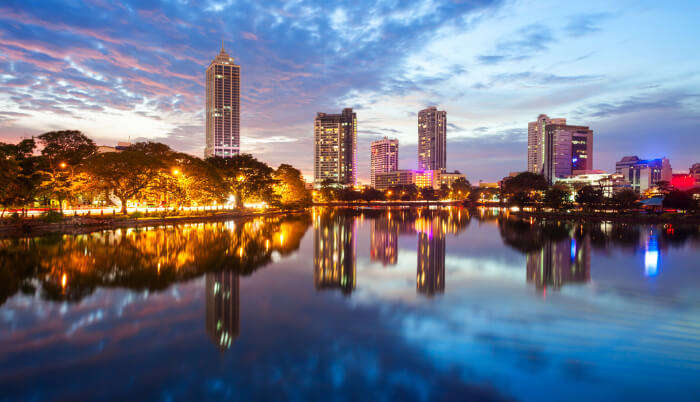 As Colombo is surrounded by water bodies on all sides, it enjoys a tropical climate all round the year. Its strategic location near the Equator is also responsible for keeping the temperature consistent on an annual basis. As the southwest monsoon hits the coasts of Colombo, the months between May and August experience heavy rainfall. During the end of July, there is comparatively less rainfall which makes Colombo weather in August perfectly conducive for a vacation. The cool breeze of monsoons mixed up with slight sultriness make up for just a perfect holiday on the island.
5 Best Places To See In Colombo In August
Check out these amazing spots to visit in Colombo in August 2022 that will give you the perfect monsoon feels.
1. Beira Lake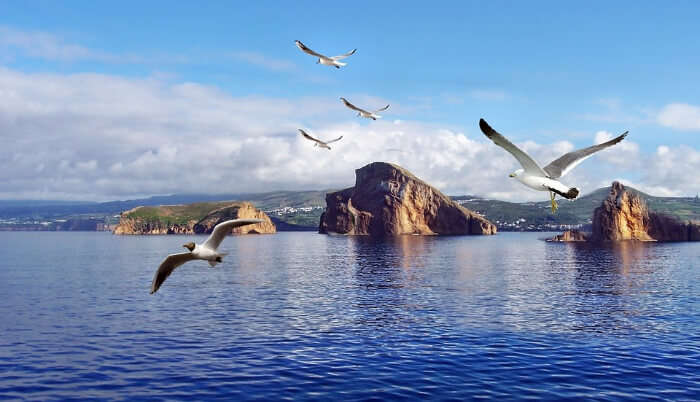 One of the most attractive tourist places in Colombo, Beira Lake is perfect for sightseeing, pilgrimage and adventure in August. Located in the heart of the city, Beira Lake is easily accessible from major areas of the city. The Lake is a famous spot for picnics and recreational activities for tourists. It is also an ideal spot for birdwatching and photography. The beauty of Beira Lake is best enjoyed during sunset.
Ideal for: Picnics and birdwatching
Must Read: Top 5 Colombo Beaches That Are A Must On Every Traveler's Bucket List In 2022!
2. Trincomalee Beaches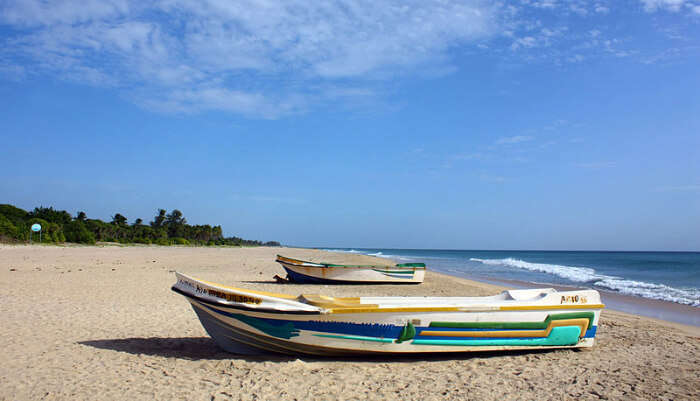 Trincomalee is one of the most serene beaches in Colombo. Seated on the east coast of Colombo, Trincomalee is one of the best places to visit in Colombo in August. Dotted with beaches and palm trees, Trincomalee beaches are considered as one of the favorite attractions among tourists during monsoon. Cool breeze blowing through tall palm trees create a perfect atmosphere for a quiet beach day-out.
Ideal for: Beach getaways
Suggested Read: Take The Safari In Colombo To Spend Some Time In The Wilderness & Cherish The Rare Fauna
3. Seema Malaka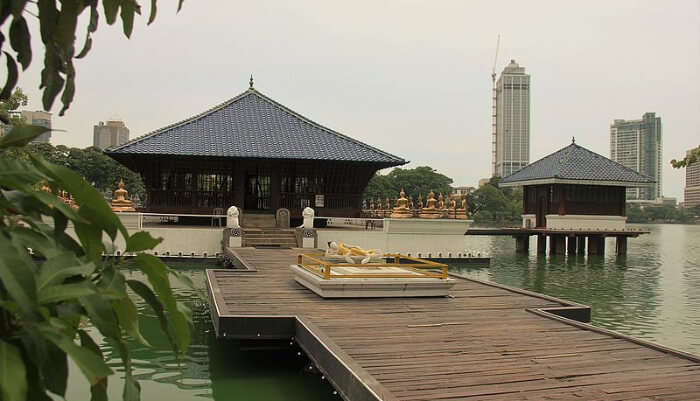 Seema Malaka is a spectacular island temple in Colombo. It is one of the best places to visit in Colombo in August if you are looking for a peaceful retreat. Although a perfect spot for couples and honeymooners, yet it can be enjoyed by regular travelers alike. The temple of Seema Malaka is built on the styles of Chinese, Indian, Thai and Sri Lankan architecture. This temple was built with the aim of promoting peace among people of different cultures and religions. The pleasant atmosphere, idyllic location and outstanding architecture are the striking features of this place.
Ideal for: Religious visit and sightseeing
Suggested Read: 8 Most Luxurious Villas In Colombo For A Fun-Filled Vacation With Your Loved Ones
4. The National Museum Of Colombo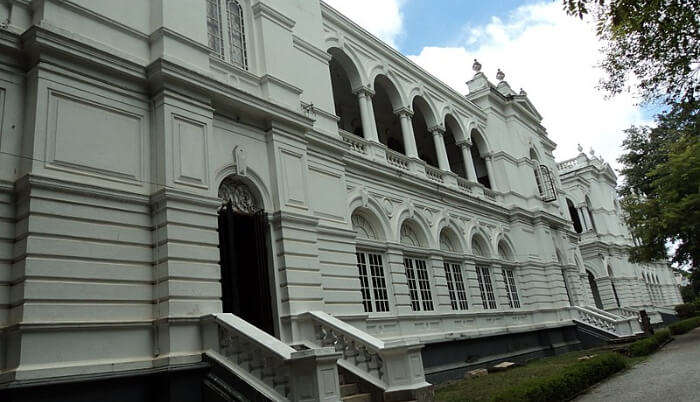 The National Museum of Colombo is the biggest museum in Sri Lanka which is undoubtedly its long-standing pride. It was established in the year 1877 and houses some of the best collections of ancient Kandyan dynasty. The whole architecture is redolent on Italian style which makes it a remarkable attraction to visit in Colombo. Monsoon is a perfect time to visit the Museum as the surroundings look greener and more attractive. Have a look at the grand throne of the last king of Kandi which is another remarkable feature inside the museum.
Ideal for: Informational tour
Suggested Read: 7 Cottages In Colombo For A Refreshing Holiday Experience
5. Viharamahadevi Park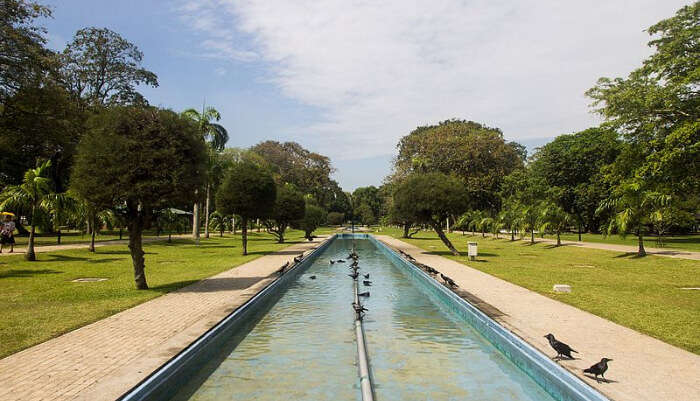 Named after Queen Viharamahadevi, the Viharamahadevi Park is one of the largest parks in Colombo. The place comprises of picnic spots, a public park, a zoo, waterfalls and trails. If you are looking for a short tropical getaway, Viharamahadevi Park is the must-visit place in Colombo. Also, there are adventure rides in the park which makes it a great place to visit with kids.
Ideal for: Adventure rides and picnics
Suggested Read: 9 Unique Museums In Colombo That'll Let You Live Its History On Your 2022 Trip
Things To Do In Sri Lanka In August
If you are wondering about the coolest things to do in Colombo in August, here's a list to guide you with the same for a happening vacation.
1. The National Museum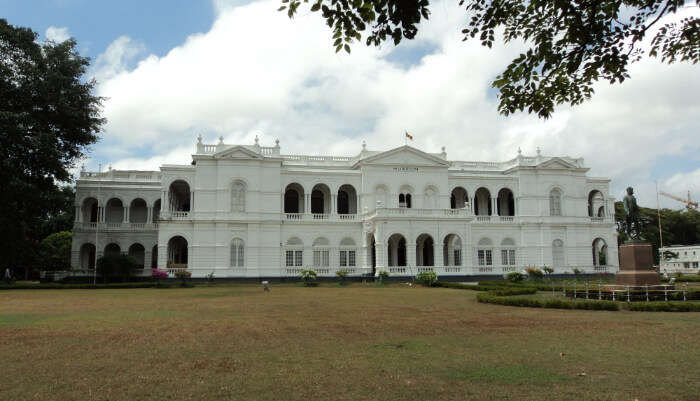 While planning a list of things to do in Colombo, make sure to include a short visit to the National Museum. One of the premier cultural institutions of Sri Lanka, National Museum is home to a 9th century figurine of Lord Buddha. As soon as you enter the building, you will be greeted by this smiling figure. Then there are ancient relics, artefacts and other items from the colonial era. During your visit here, do not forget to grab a cuppa in the museum's cafeteria.
Opening hours: 9.00 a.m. to 5.00 p.m.
Suggested Read: 10 Best Homestays In Colombo That Suits The Needs Of All Types Of Travelers
2. Gangaramaya Temple

One of the most astounding Buddhist temples in Sri Lanka, the Gangaramaya Temple is a glaring example of Colombo's history and culture. There is a magnificent Buddha figure along with artistic miniatures of paintings that depict Buddhism's history. It is extremely serene inside the temple, especially inside the main sanctorum. There are several relics inside the temple that show Colombo's relation with India, China and Myanmar. Seek blessings at the Gangaramaya Temple when you are here.
Opening hours: 6.00 a.m. to 9.00 p.m.
Suggested Read: Galle Face Green- An Urban Park In Sri Lanka's Colombo With a Historical Past
3. Tea And Herb Tour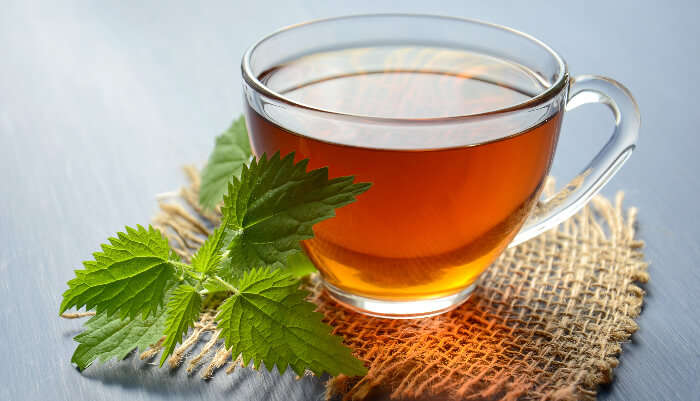 One of the coolest things to do in Colombo is embarking on a short trek to one of the tea estates in Colombo. On reaching the estate, you get to witness the complete process of making Ceylonese tea inside the estate while being accompanied by an in-house worker. Also, you can take part in the blind tea tasting session where you get to try different flavors of tea.
Opening hours: 6.00 a.m. to 5.00 p.m.
Suggested Read: Gangaramaya Temple: A 2022 Guide To The Most Spectacular Gem In Colombo
4. Casino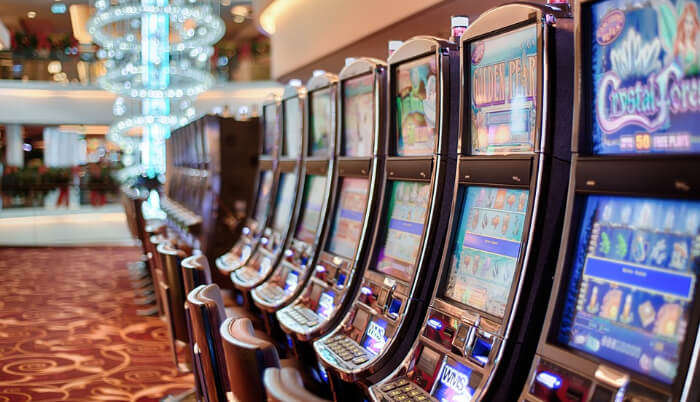 One of the happening things to do in Colombo is spending a night at the casino. There are a host of casinos in Colombo that offer you several games along with love musical performances by Sri Lankan artists. Head out to one of these vibrant casinos and recharge your energy level. Also treat your taste buds with delicious gourmet seafood available here. Bally's Casino, MGM Colombo and The Ritz Club are some of the excellent casinos to visit.
Opening hours: 24 hours
Suggested Read: 6 Exciting Casinos In Colombo To Try Your Luck At
Festivals In Colombo In August
Colombo is a culturally rich city where people practice different religions and speak different languages. To experience the culture of Colombo up close, participate in these important festivals.
1. Esala Perahera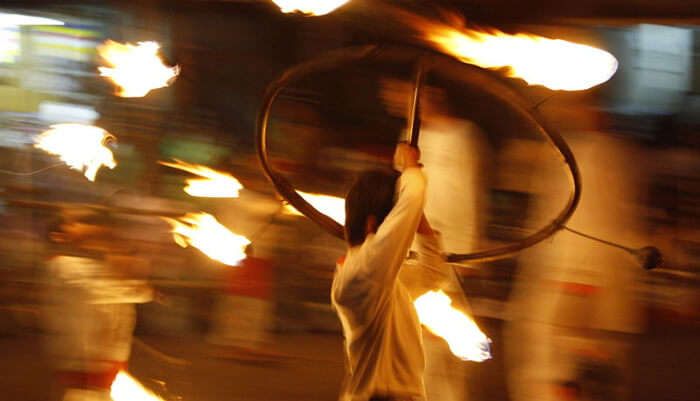 Popular as one of the most spectacular cultural festivals in the world, Esala Perahera is observed in Colombo with much enthusiasm. The Perahera is kept for ten consecutive days, every evening. There are two different Perahara for these ten days. While the first six nights are known as Kumbal Perahera, the other four are known as Randoli Perahera. On the final day of the festival, 100 elephants are seen parading in elegant costumes. Thousands of explorers participate to offer their homage to "Sacred Tooth Relic of Lord Buddha".
Dates: TBA
Suggested Read: 20 Best Things To Do In Colombo On A Delightful Trip To Sri Lanka In 2022
2. Nikini Poya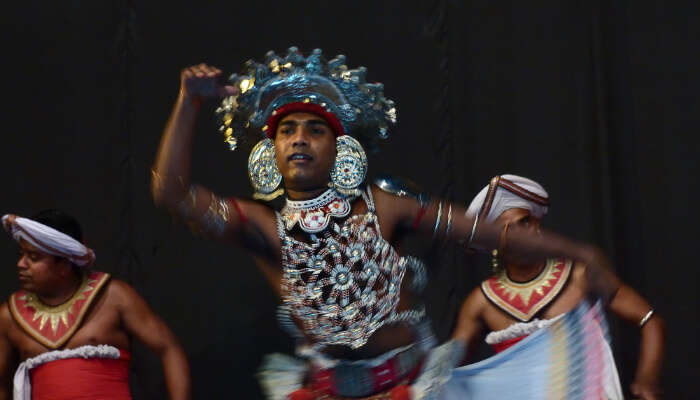 Nikini Poya takes place during the day of full moon in August. This festival is celebrated to mark the beginning of Dhamma Sangayana (convocation) of Buddhist monks . On this day Buddhist monks begin "Vas" on Nikini full moon day in alignment with the enactment called "Santhaha Karanaya". These circumstances are the ones which commenced the enactment of "Santhaha Karanaya" among the bhikkhus in rain.
Date: 3rd August 2021
3. Vel Festival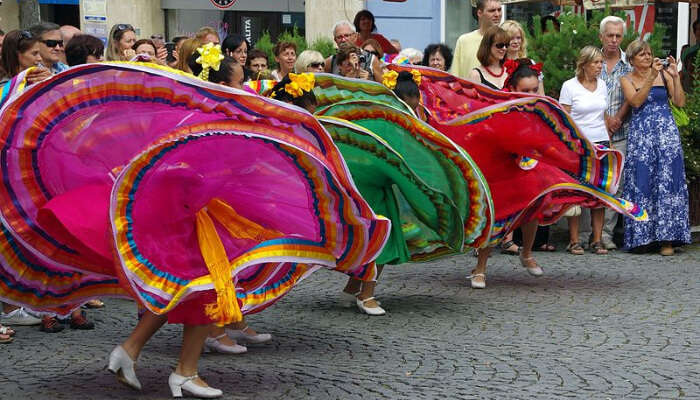 A significant festival for Hindus, Vel Festival is held in Colombo towards the last week of July and continues till the first of August. This festival is celebrated in the streets of Colombo where devotees are dressed up in bright clothes and hold chariot parades while chanting hymns and playing bells. A ceremonial dance, known as Kavadi, also takes place during this time.
Date: 25th July to 1st Aug 2021
Further Read: 45 Best Places To Visit In Colombo In 2022 That Will Spice Up Your Sri Lankan Sojourn
Colombo may not be as huge as some European country but it is certainly has all the charm of an ideal tourist destination. From pristine beaches to colossal tea estates, Colombo has it all. This monsoon, take a trip to Colombo in August and explore the hidden gems of the island capital.
People Also read
Sikkim In August Darjeeling In August South India In August
---
Looking To Book An International Holiday?
Book memorable holidays on TravelTriangle with 650+ verified travel agents for 65+ domestic and international destinations.
---