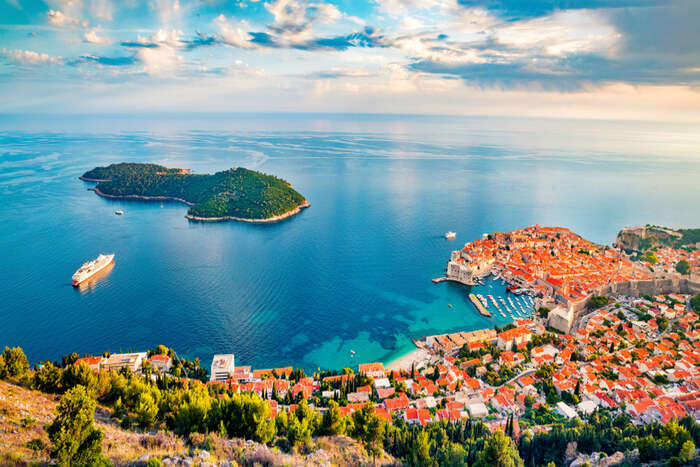 Well, you can be traveling all year round, all your life. But, there are certain places you cannot not visit if you want to call it a life that's lived well. You must have seen overwhelming sunset views, but what if you step foot on a place where Sun doesn't set, and you can actually see the Sun shining at midnight (Yes, we call it the Midnight Sun)? Camping under the starlit sky is too mainstream, what about snuggling in a glass igloo, watching the Northern Lights from the comfort of your bed?!
Top 15 Countries To Visit Before You Die
Well, we travel, but we tra-well when we embrace extraordinary experiences. And to get you in acquaintance with experiences that are indeed exclusive, here is a list of 15 countries to visit before you die!
15. Cuba – Sip In The Cuban Cigars
Must Read: 23 Reasons Why You Should NEVER VISIT Turkey
14. Morocco – Bid Away The Blues In The Blue City
13. Turkey – Live Your Own Fairytale
12. India – Dive Into The Overwhelming Landscapes
Suggested Read: 13 Oldest Countries In The World That You Should Visit In 2022
11. Australia – Sunbathe In White Sand Beaches
10. Indonesia – Hop Through Picturesque Islands
9. Maldives – Experience Luxury In Your Water Villas
Suggested Read: Top 20 Countries With Free Wifi: Stay Connected To Your Online World On The Go!
8. Fiji – Tropical Dream Paradise Brought To Life
7. Italy – Sip The Finest Wines on Gondola Cruise
6. Canada – From Skyscrapers To Sky Soaring Alps
Suggested Read: 10 Countries That Welcome Travelers With A Warm Heart
5. Greece – Savour Graviera Delights In Village Oia
4. Croatia – Explore The Game Of Thrones Locations
3. Finland – Witness The Northern Lights
Suggested Read: Cultural Tourism: 20 World Cities That Cannot Be Surpassed By Any Other In 2022!
2. Scotland – The Land Of Bewitching Castles
1. Iceland – Landscapes Too Dreamy To Be Real
Further Read: 19 Places To Visit In August In The World In 2022 That Will Knock Your Socks Off
So, which of these destinations are you heading to first? If you are somebody looking for hassle-free trips, then plan your holiday with TravelTriangle. You are free to customize your own vacation according to your budget and will. So, wait no more and tick off one of these destinations from your bucket list.
People Also Read:
World's Richest Countries Safest Countries To Visit Best Countries In The World
Comments
comments