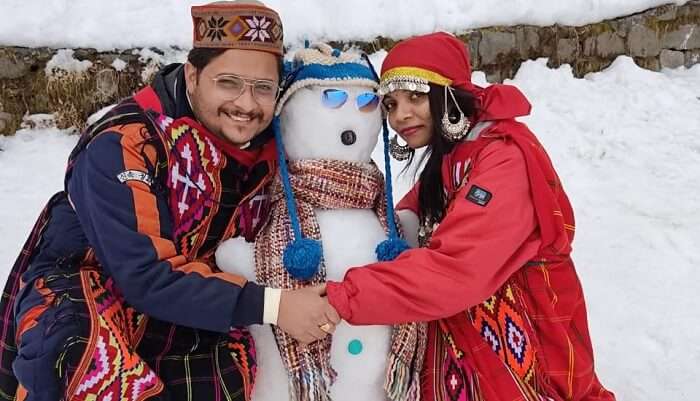 Often touted as a soul-soothing destination, Manali takes pride in its natural bliss while captivating thousands of vacationers every year. The snow-clad peaks, mighty mountains, paradisaical landscapes, and refreshing vibes are always ready to welcome travellers. From offering adventures like skiing, rafting, and paragliding for thrill-seekers to reposeful experiences for nature-lovers, Manali never leaves to disappoint its visitors. For me, the simplicity and peacefulness of the place are what compelled me to plan a couple trip to Manali with my significant other. As expected, I got to enjoy almost everything that I was hoping for. Moreover, the 3-day trip turned out to be quite memorable for us.
What to see on a couple trip to Manali
While basking in the scenic views of this resort town, we enjoyed numerous experiences that enhanced our overall vacation.
1. Hadimba Temple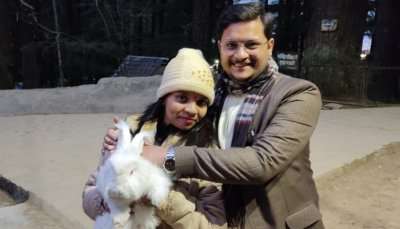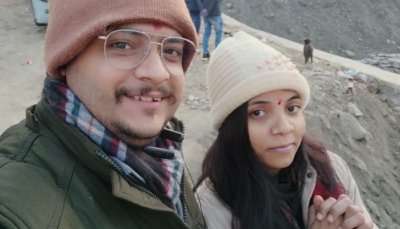 Also known as Dhoongri Temple, Hadimba Temple is a tranquil place with immense archaeological and historical significance. Dedicated to Goddess Hadimba who was the wife of Bhima, the temple is said to be constructed in 1553. The temple is beautified with a four-tiered pagoda-shaped roof along with a wooden doorway where carvings of several mythological characters can be seen. Although we couldn't explore the temple entirely, we had a glimpse of its majesty.
2. Solang Valley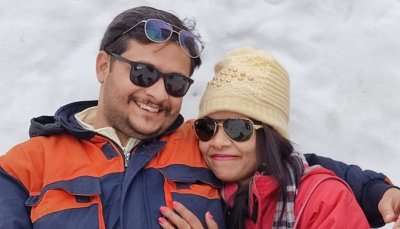 A hub for adventure seekers and snow-lovers, Solang Valley offers numerous exciting opportunities. While having an altitude of 2,560 meters above sea level, this spot offers awe-inspiring vistas of the snow-capped mountains. Although we didn't indulge in many activities, we witnessed vacationers enjoying skiing, cable car ride, quad biking, zorbing, paragliding, and helicopter ride as well. As far as we could see, only snowy white mountains and lush green fields were ruling the place.
3. Mall Road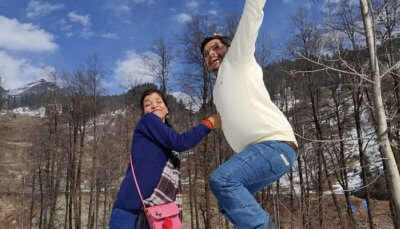 Like many other hill stations, Manali also boasts a Mall Road of its own. Always replete with the crowd, the place features several cafes, ice cream parlours, and eating joints to enjoy local delights. Moreover, there are several shops where you can enjoy a shopping spree while buying woollens, wooden handicrafts, artificial jewellery, Tibetan handicrafts, and more. We also grabbed some souvenirs for ourselves and our loved ones.
What to do on a couple trip to Manali
Not only did we visit the top tourist attractions but also indulged in some adventurous activities.
1. Skiing in Solang Valley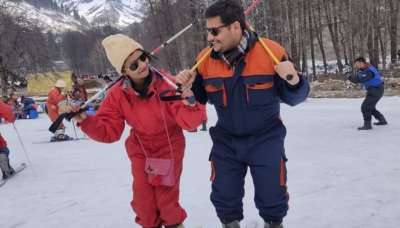 One of the best memories of our couple trip to Manali is the skiing experience in Solang Valley. As we saw several travellers enjoying this activity, we also decided upon trying our hands at it. And, once we indulged in skiing, we forgot everything else and just immersed ourselves in this wonderful experience. Although we fell several times, the adventure was worth trying for.
2. River rafting at Kullu
An ideal activity for adventurous souls, river rafting in Kullu Manali is a once in a lifetime experience. Conducted in the Beas river, rafting is not only meant for experts, but for beginners as well. For us to raft amid the Himalayan waters was indeed a thrilling, yet cherishable experience. The activity begins from the district namely, Pirdi and takes one through several alluring spots such as Bhuntar, Bajaura, Raisol, Sarabai, Mohal, Shamshi, and Katrain.
What to eat and drink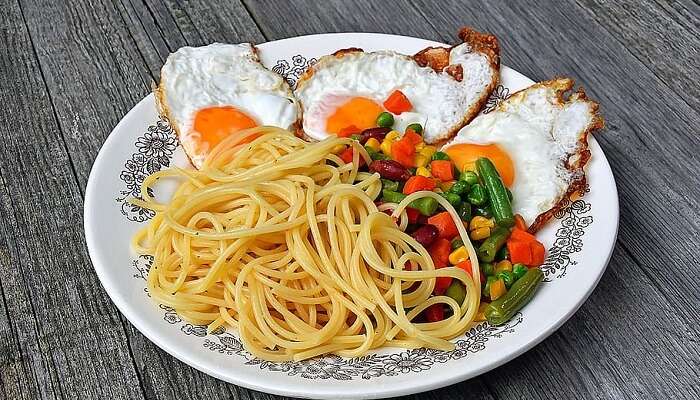 We had most of our meals at our accommodation, Hotel Alpas. The property has one restaurant where North Indian delicacies were served. Be it breakfast, or dinner, we completely enjoyed our meals every time. All the delicacies were up to the mark and succeeded to tickle our taste buds. Apart from savouring meals at the on-site restaurant, we also tried some snacks at local stalls and at the Mall Road as well. Although we were not much concerned about Covid, we were glad to witness that everywhere the Covid protocols were being followed.
Where to stay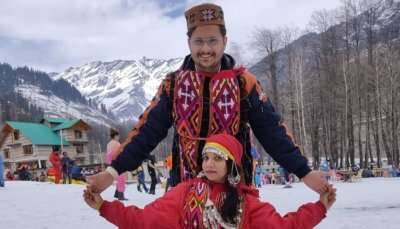 Our stay was pre-booked at Hotel Alpas that's a fairly affordable hotel. From in-room amenities to other facilities, everything about the hotel was remarkable. Since, major attractions like Tibetan Monastery, Hidimba Devi Temple, Circuit House, and Beas River were just a small drive away from the hotel, we didn't have to spend much time on travel that indeed was a relief while staying here. Moreover, the hotel greatly focussed on hygiene and cleanliness while abiding by all the Covid protocols.
Insider tip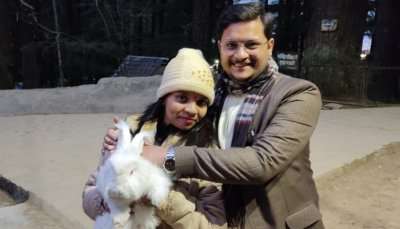 Here are a few tips for future travellers that made my journey quite smooth:
Always compare the packages offered by agents and finalise the one that serves the best
Check the inclusions and exclusions of the package before booking it
Ensure to keep all the travel essentials like masks, hand sanitisers, mini first-aid kit, enough cash, power bank, and more.
Bargain enough at local shops as initial prices are way too high
Remain masked at all times when out and keep sanitizing your hands at certain intervals
Stay hydrated at all times and always carry a ready-to-eat snack
While vacationing in Manali, we had a wonderful time in the lap of nature and a huge credit goes to TravelTriangle. They ensured a smooth trip while paying heed to all the elements including accommodation, sightseeing, activities, and more.
Besides this, our travel agent, Miss Kiran Verma genuinely helped us with bus tickets when we were facing some issues Moreover, the cab manager in Manali was also very helpful. On the whole, my wife and I had such a memorable experience on our couple trip to Manali and we would definitely like to plan another trip with them soon.
For our editorial codes of conduct and copyright disclaimer, please click here.