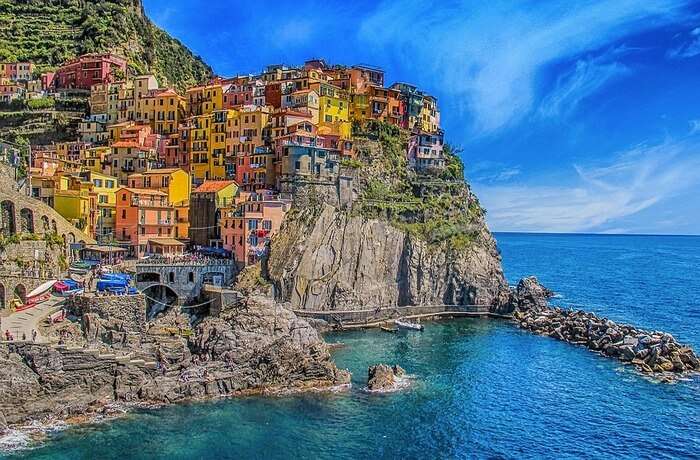 Florence is home to wide masterpieces of European art and literature's revival under the influence of classical models of art and architecture. One of its most watchful sights is Duomo, a terracotta-tiled dome engineered by skilled Brunelleschi and the bell tower sculpted by Giotto. And when you are done exploring Florence but want to see more than, you must plan day trips from Florence to satiate your wanderlust!
You would love to travel through the streets and structure of Florence, all through the day. If you want to explore Florence, a little more and have the best of your time, then we are right here to guide you through it.
10 Day Trips From Florence 2022
Take a look at the best Florence day trips if you want to get more of culture and fun on your holiday. This will give you a lifetime experience!
1. Cathedral Ticket with Dome Reservation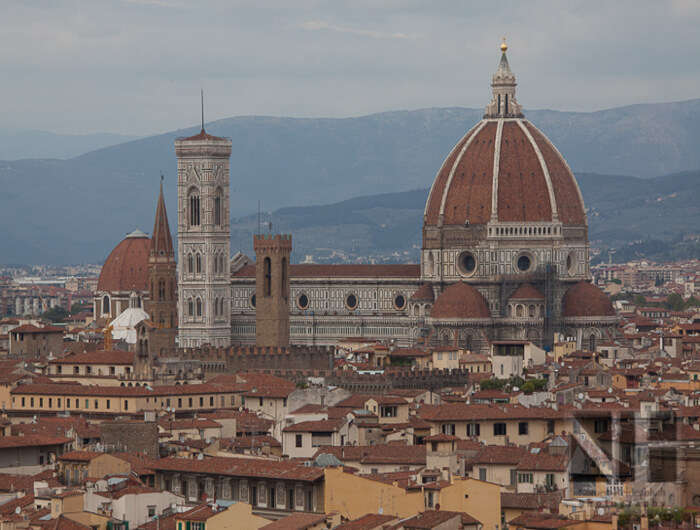 This 72 hours valid trip will let you experience the Florence domes at their best. The well planned and artistic sculptures will take you to wonderland. Visiting the museums of Baptistery, Bell Tower, Crypt, Duomo will give you an authentic and seamless experience.
Location: Dome Entrance (Cupola) in front of Arnold Coffee. Piazza del Duomo – 20 RED, 50122, Florence, Italy
When: 365 days a year
Pricing: $35
Highlights: Cherish the complete access to the entire Duomo Complex
Suggested Read: 7 Best Homestays In Switzerland That Will Leave You Spoilt For Choice In The Alps
2. Timed Entrance Ticket to Michelangelo's David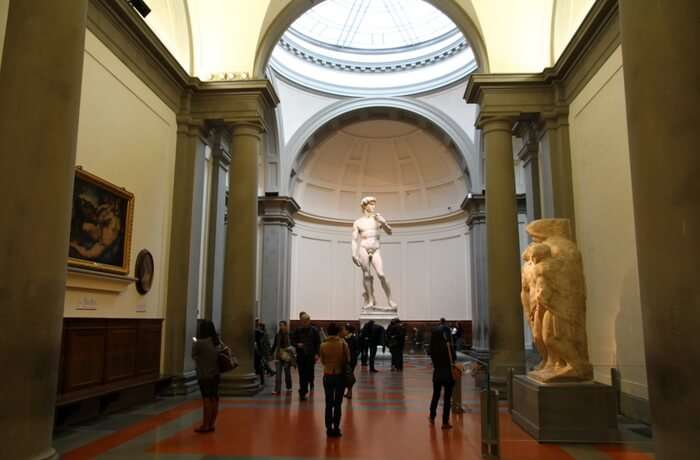 The chance to witness the beautiful sculptures is surely a good deal. The particular sculptures, Accademia Gallery is famous for its sculptures carved by the great Michelangelo. It also has statues of the Prisoners, the St.Matthew and, especially, the statue of David. This holds the special place in the visitors' list due to the reserved entrance ticket to the Accademia Gallery in Florence.
Location: Accademia Gallery.
When: 365 days a year.
Pricing: $19 per person
Highlights: Witness world-famous sculptures and get to be clicked with them in real!
3. Chianti Half-Day Afternoon tour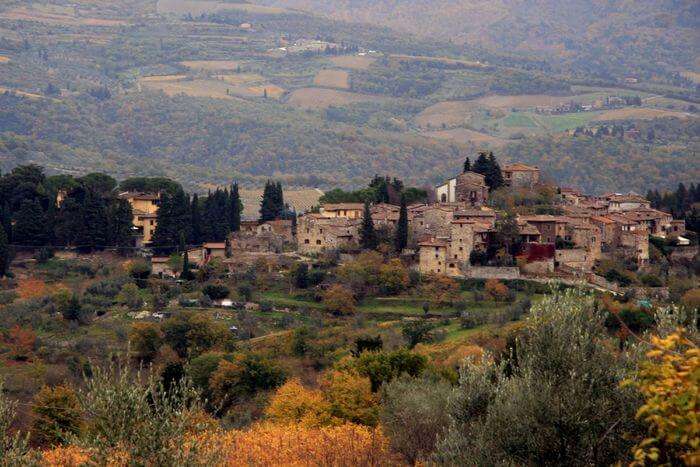 This piece of activity from Florence will satisfy your heart's love for wine and scenic piece. The place is a combination of the wine region of Chianti along with the Tuscan landscape. Landscape comprises of gently rolling vineyards and hills, embellished with cypress trees.
Location: Florence, Stazione Leopolda
When: 365 days a year.
Pricing: $50 per person
Highlights: Chance to taste the best Chianti wines and the famous Tuscan products.
Suggested Read: Iceland In December: 15 Experiences For Having The Best 2022 Winter Vacay Ever!
4. Bus Tour with 24, 48 or 72-Hour Ticket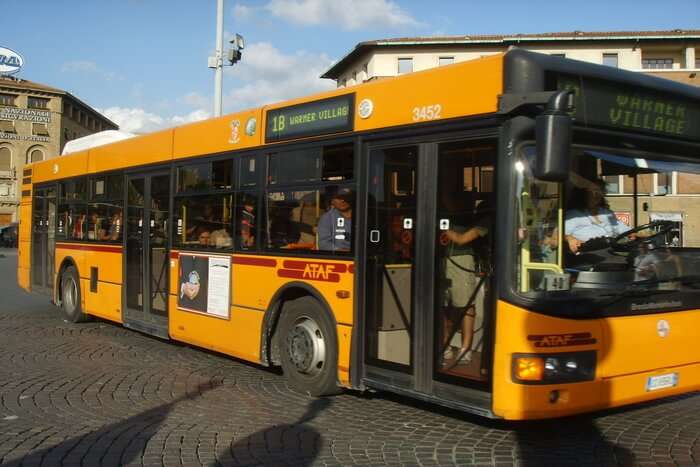 If you are someone, who is more into enjoying scenic views, then this bus tour can be your pick. The best about this bus tour is being an open bus. Enjoy Florence day tours on this bus. The route map follows two different routes. Depending on our mood, you can pick a single/ double or triple day bus pass and cover interesting tours in Florence.
Location: City Sightseeing Firenze, Line A, stop 1, Florence SMN Train Station
When: 365 days a year.
Pricing: $27 per person
Highlights: Chance to explore all that Florence has to offer without the need of walking that much!
5. A visit to Uffizi Gallery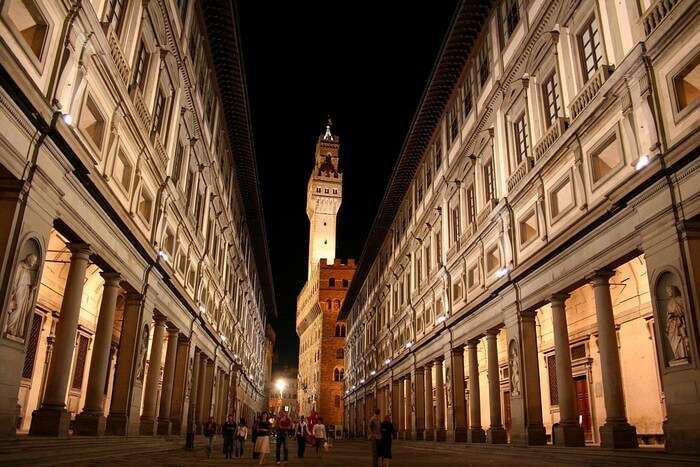 Best known for its art work a visit to Uffizi Gallery, will help you explore masterpieces of art. This trip will also help you get a reserved entrance ticket. The works displayed are by the renowned artists, Da Vinci and Giotto. "Birth of Venus", one of the amazing art pieces is also covered in this trip and can be enjoyed with absolutely lot of time!
Location: Piazzale degli Uffizi on the side of Via Lambertesca.
When: 365 days a year.
Pricing: $24 per person
Highlights: Avoid the long lines and enjoy priority entrance to the Uffizi Gallery.
Suggested Read: Nightlife In Italy: 17 Cities That Are A Must On Every Party Starter's Bucket List In 2022!
6. Dome Climb Guided Tour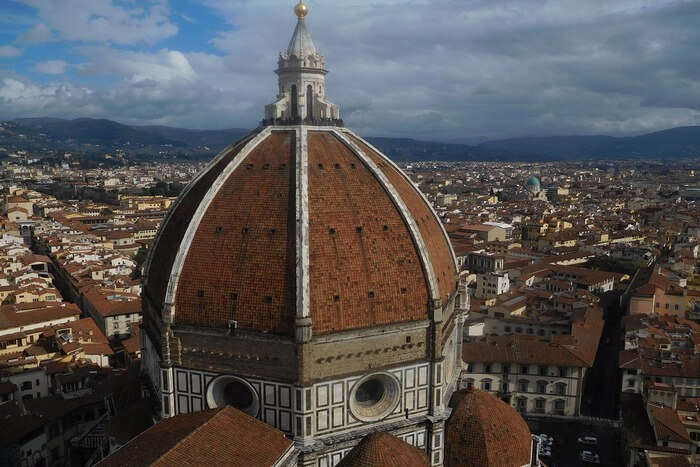 Not at all afraid of heights? Want to do something exciting in the city of arts? Then go ahead for the Dome climb. Florence witnesses some of the amazing dome with real height. A chance to explore the 5 different attractions of the cathedral site.
Location: Arnold Coffee at the entrance to the Florence Duomo on Piazza del Duomo, 20 Red, Florence.
When: 365 days a year.
Pricing: $48 for 6 people.
Highlights: Can experience the sights of the cathedral complex with an expert guide.
7. San Gimignano & Siena Guided Tour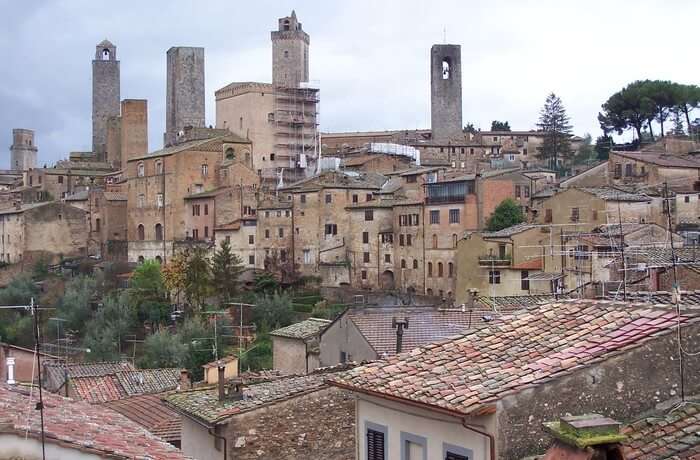 This full day tour is best for the wine lovers. It takes you into the heart of the villagers and beautiful Tuscan countryside. The route is planned to include the visit to the wine territory of Chianti, the town of San Gimignano, and the medieval town of Siena. The fully air-conditioned bus will help you through the tour and the first stop will be UNESCO!
Location: Florence, Stazione Leopolda
When: 365 days a year.
Pricing: $70for 1 person
Highlights: Get to experience and be a part of the beautiful Tuscan countryside.
Suggested Read: Croatia National Parks: 10 Escapes To Enjoy The Astounding Wonders Of Nature!
8. Palatine Gallery at Pitti Palace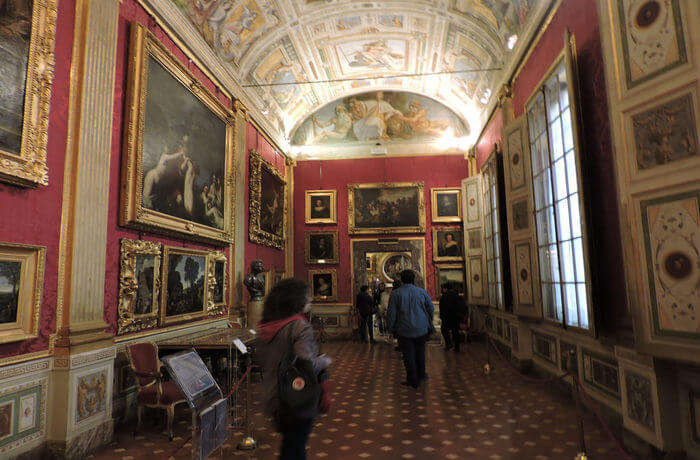 For the art and painting lovers, this tour is a quick help. The former home of the great grand-dukes of Tuscany can be explored. On the quest of reaching location, Palatina Gallery in the Palazzo Pitti, art lovers get to gaze at art by masters of European painting.
Location: Piazza Pitti
When: 365 days a year.
Pricing: $54 for 1 person
Highlights: Excellent opportunity to gaze at the art work by the famous Caravaggio.
9. Day Trip to Cinque Terre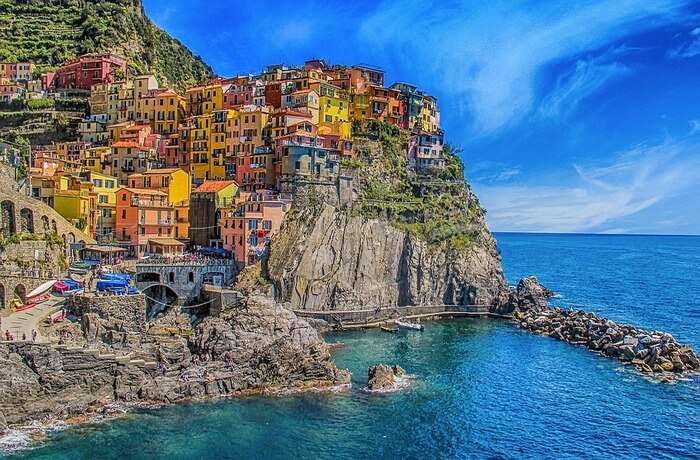 The meaning of Cinque Terre is 5 cities coming together. Those who want to spend their evening in a romantic way, this is a sure go. The trick is to start early in the morning. Through the day, you can dive in the water, have wine with locals and stroll along the famous path of love!
Location: Outside Santa Maria Novella Train Station
When: 365 days a year.
Pricing: $108 for 1 person
Highlights: One fun day for 5 villages!
Suggested Read: Italian Cuisine: Top 10 Dishes That Let You Taste The Authentic Flavors Of Italy!
10. Biking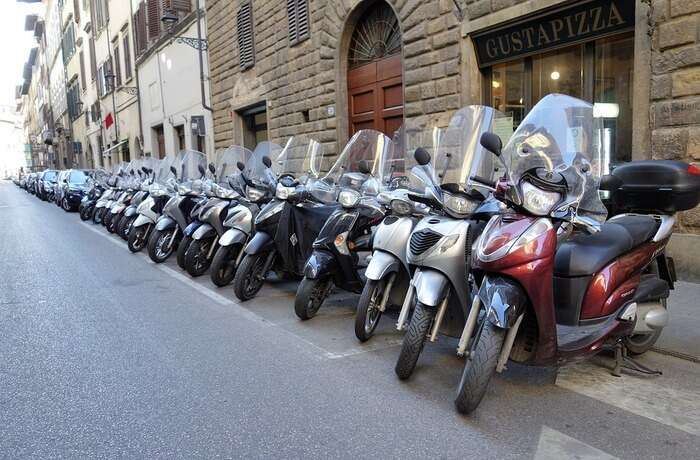 Doesn't want to be in any bus or with people? No worries the Florence on Bike, the theme is just for you. Get hold of a "Graziella" Italian bike which is a vintage beauty too! Get the perfect introduction to Florence's city center while following your guide through the heart of it!
Location: Florence Town Tours and Newsstand
When: 365 days a year.
Pricing: $42 for 1 person
Highlights: Bikers can simply enjoy 2.5-hour alone on the bike and that is guided too!
Further Read: 10 Best Museums In Germany That'll Give You A True Glimpse Of The Country's Historic Past
Florence being the live demonstration of art and the beautiful artist is a sure place to visit. Artist especially should visit this place at least once a year. The variety of activities: biking, climbing and the sightseeing are enough to lift up your inner soul and mind. So, customize your trip to Italy right now and indulge in the fun.
Frequently Asked Questions About Day Trips From Florence
Q: Which are the best half day trips from Florence?
A: The best half day trips from Florence are to Pisa and Siena.
---
Looking To Book An International Holiday?
Book memorable holidays on TravelTriangle with 650+ verified travel agents for 65+ domestic and international destinations.
---