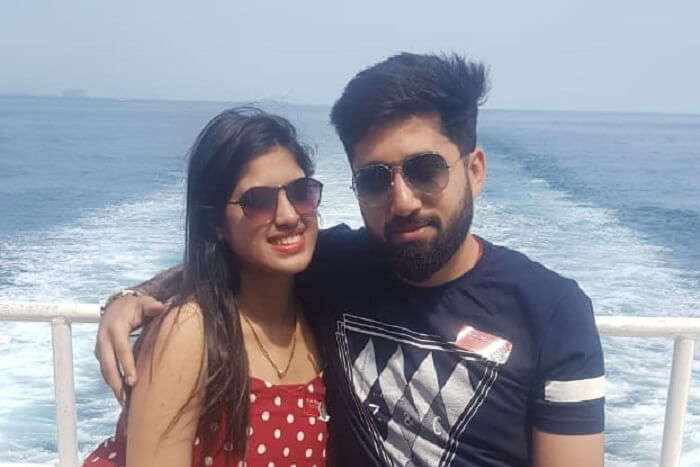 Sensationalized for its charming beaches, mighty mountains, and alluring places of worship, Thailand is a paradise enveloping experiences that soothe a traveler's soul. Dense vegetation, crystal clear waters, serene beaches, and the pleasant tropical climate often mistake Thailand to be a honeymoon-only destination. Busting all the myths is our traveler, Divya, who planned to go on a family trip to Phuket with her husband during her pregnancy! A laid-back vacation to escape from the bustling world and spend some leisure time with her husband before the third member arrives is what attracted Divya to the Land of Smiles.
We knew there was no other place better than the picturesque Phuket to take a break from our monotonous busy schedules and relax our minds, bodies, and souls. It had been a while since we had spent some moments just with each other and we couldn't think of a better time than now. Since we already had a destination in mind, we just had one main concern- an effective and efficient travel organizer. After coming across TravelTriangle and their offer to customize the package according to our needs, all of the troubles were taken care of. Or as we thought. Just as our time to travel was getting near, I was a little apprehensive about flying when pregnant but once we landed, I realized all the anticipation was for nothing. Just like our trip, the journey till and from Thailand was stress-free and butter smooth.
Details Of Our Family Trip To Phuket, Thailand
Trip Type: Family vacation
Cost: INR 28,000 to INR 30,000 per person, approximately
No. Of People: 2 Adults
Duration: 4 Nights and 5 Days
Inclusions: Breakfast, Airport Transfers, Sightseeing, Private Cab
Exclusions: Visa, National Park Fees, Airfare
Amazing Experiences We Had On Our Family Trip To Phuket
1. Mesmerizing sunset at Promthep Cape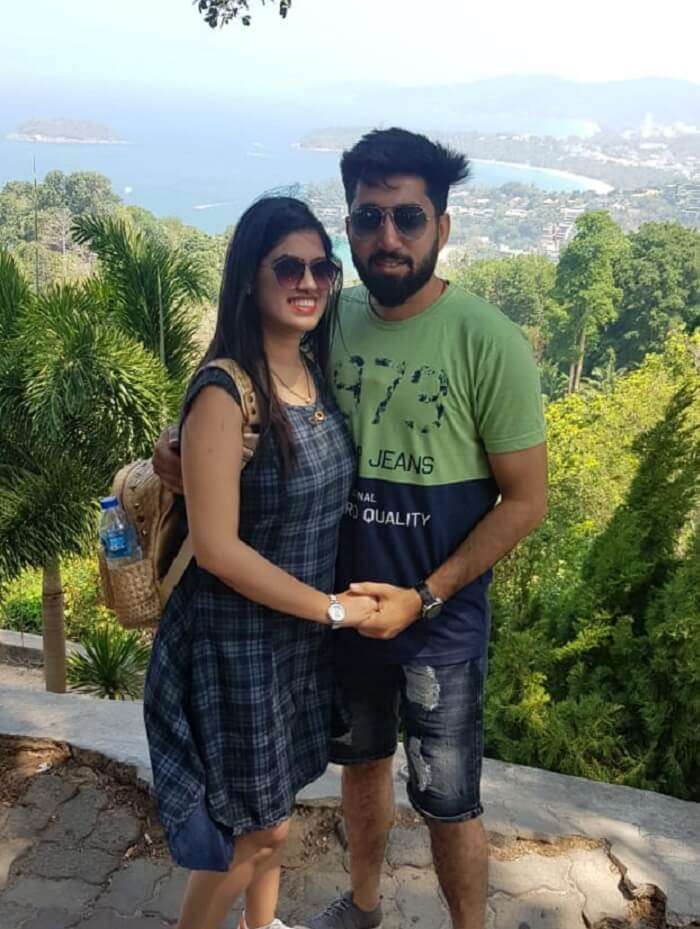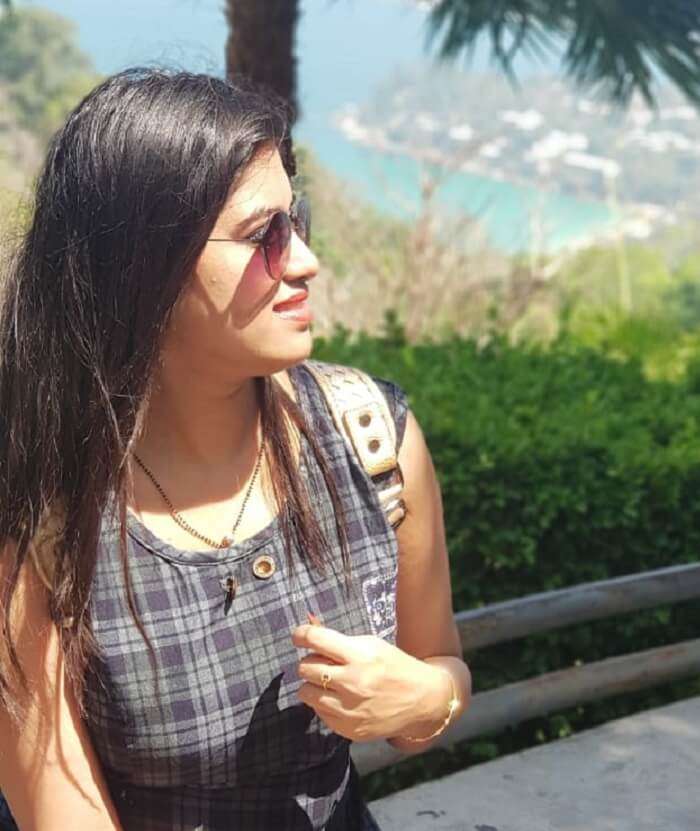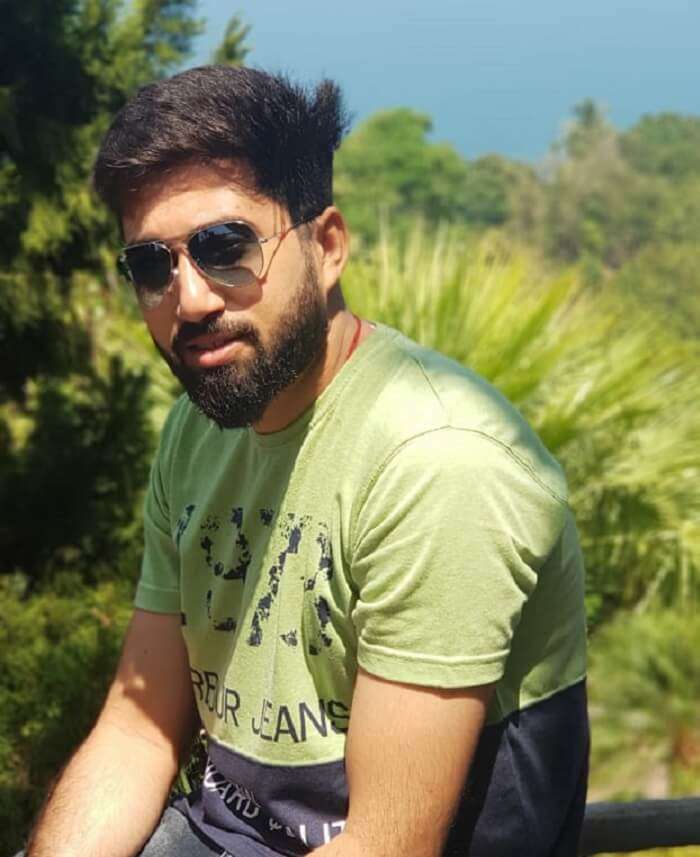 When you get to experience a spellbinding and enchanting view on the first day of vacation, you know it's gonna be one helluva vacation. Lightly shadowed topography, shades of orange, yellow and red falling on our faces, sounds of the water flowing and trees hustling took our breath away. The lighthouse that commanded this view from its balcony was certainly worth climbing. It was one of our favorite places to visit as the purpose of our visit definitely seemed to start getting fulfilled.
2. The essence of spirituality at Buddha Temple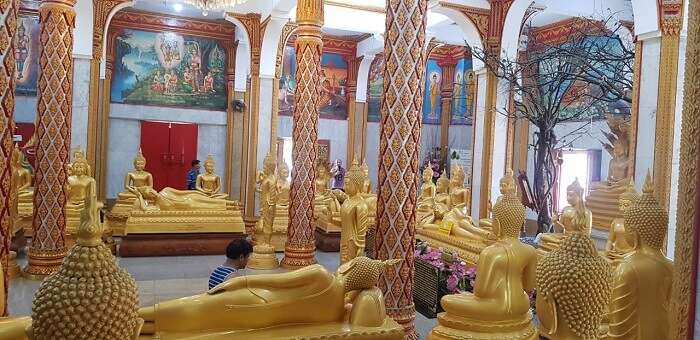 Another beautiful and peaceful encounter we had was with the inner atmosphere of Wat Chalong. Vibes of spirituality, tranquility, and serenity filled the temple. Gold statues of Lord Buddha covered the interiors of the temple along with wall paintings that depicted the life of Lord Buddha. Visiting this temple helped us gain knowledge and perspectives about Buddhism.
 Top 15 Restaurants In Thailand For Indians Who Don't Want To Rely Solely On Thai Cuisine
3. Rejuvenating atmosphere of Phi Phi Islands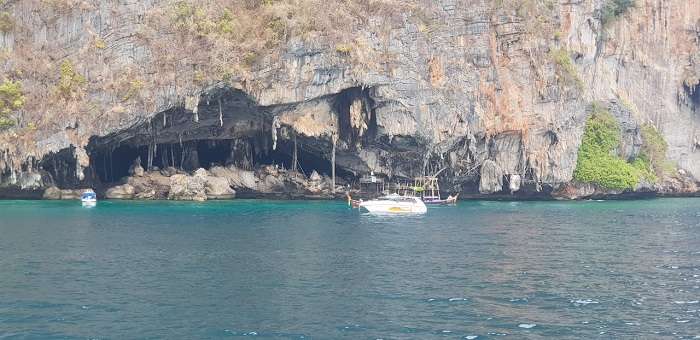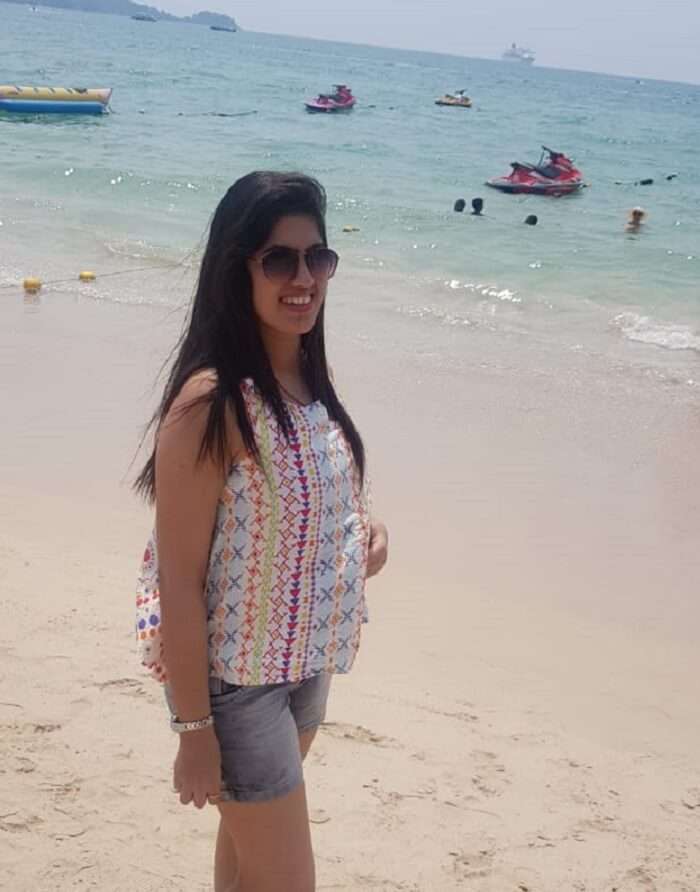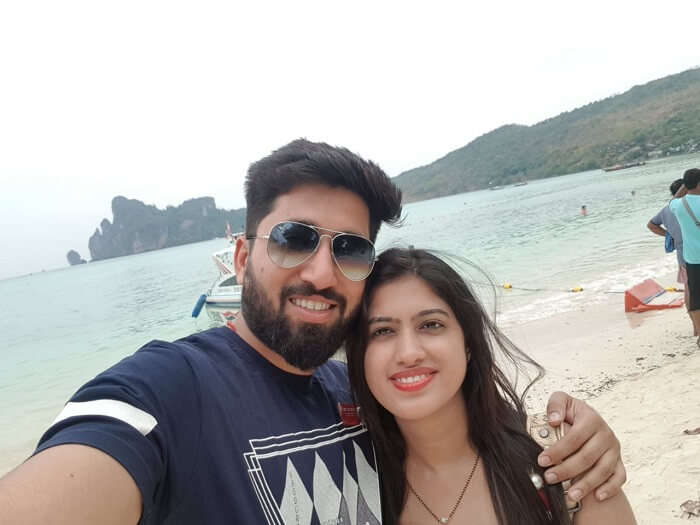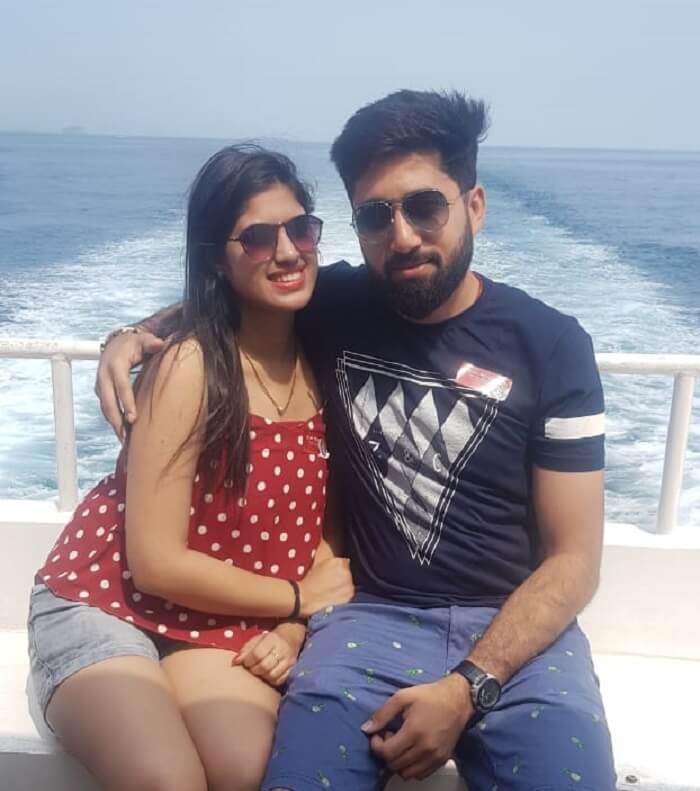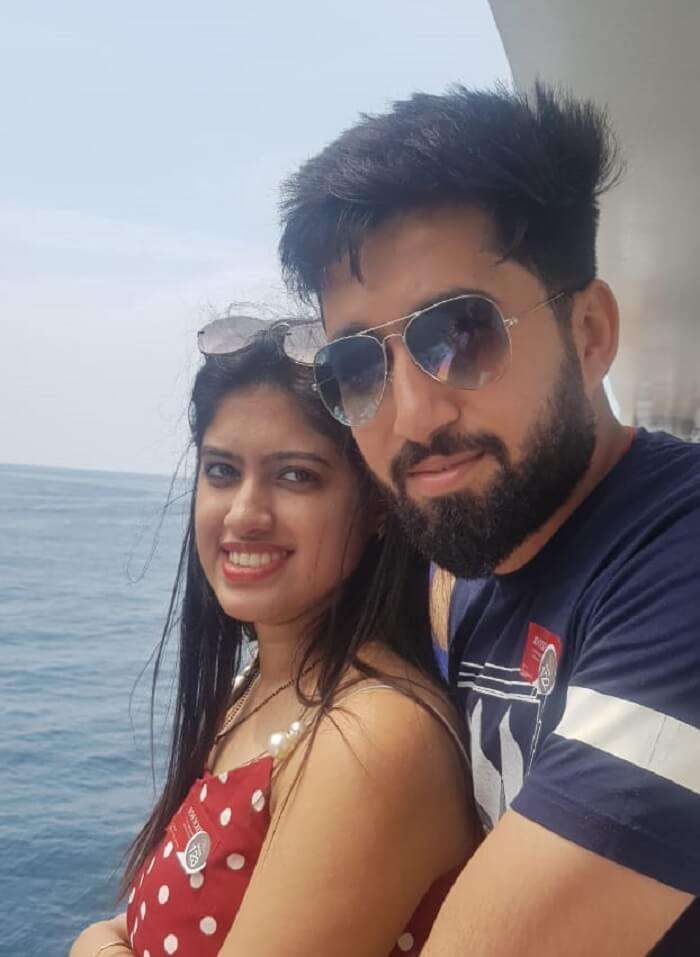 I was a bit skeptical about traveling while pregnant but we were made sure that Phi Phi Island is perfect for every kind of traveler and now I can't help but agree. Phi Phi Islands might be really hyped but it keeps up with its reputation nonetheless. This island has our hearts. Pristine crystal clear waters, picturesque beaches, favorable weather made our vacation a perfect escape from our monotonous lives.
 Thailand Waives Visa-On-Arrival Fee For Indians. Dear Travelers, Get Packing!
4. Nightlife Of Phuket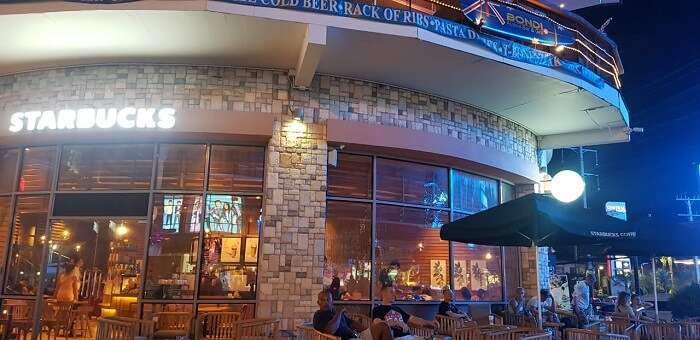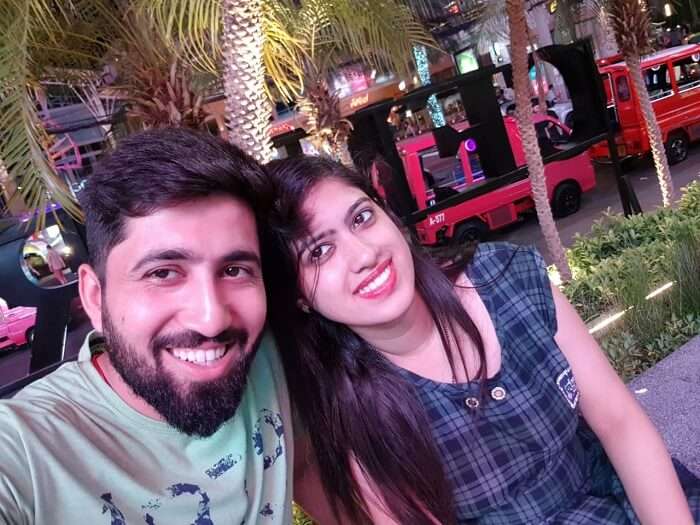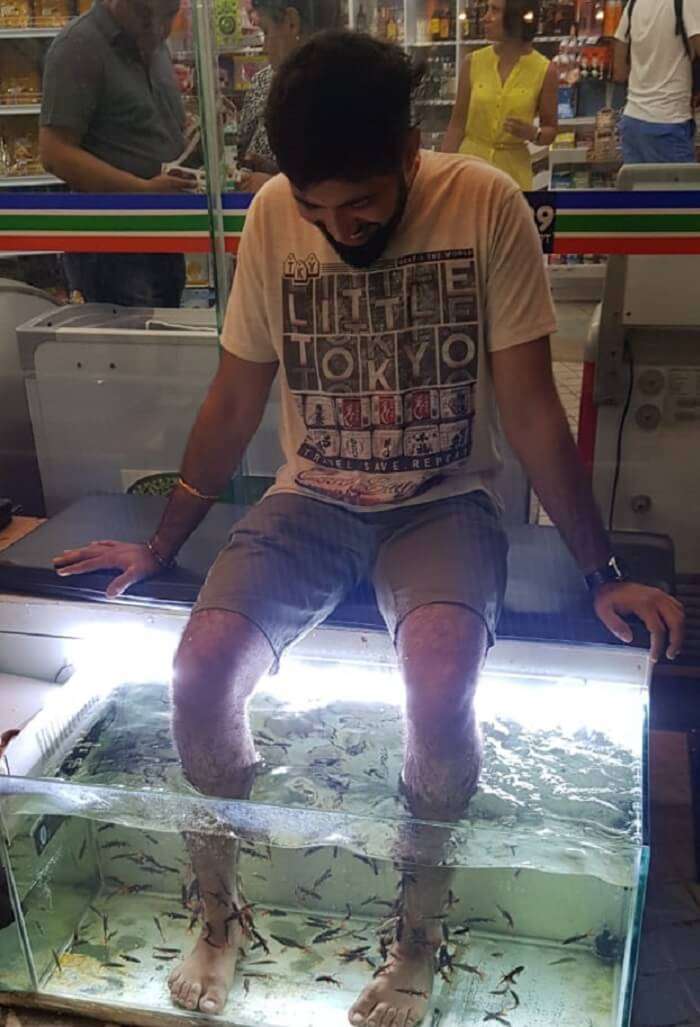 Since our accommodation was right in the middle of the market, we had easy access to the areas around. It was a Monday night and we got an amazing hands-on experience of the nightlife as Thais do it. Couples can add this to their things to do list when traveling to Phuket. The streets were still hustling and bustling with the crowd, the city lights looked as beautiful as ever and the sound of cheerfulness filled the roads.
 7 Best Trips From Koh Samui To Explore Everything That Lies Beyond Thailand!
Customized Itinerary For Our Trip To Phuket
Day 1: Arrival at Phuket, free day
Day 2: Phuket Town sightseeing
Day 3: Leisure time
Day 4: Phi Phi Islands sightseeing
Day 5: Departure from Phuket
 Ao Nang Thailand: Things To Do And Where To Stay
Tips To Visit Phuket During Early Pregnancy
While its a myth that women shouldn't travel when pregnant, there are certain things that you should still keep in mind when traveling during early pregnancy.
Make sure the hotel is near a market with basic amenities within the immediate vicinity.
Carry a few food items according to your taste buds with you as you would not prefer going offbeat with the meals.
The best time to travel or go on a vacation is during the second trimester.
If you are planning air travel while pregnant, it is advised to call up the airlines and confirm any special pregnancy-related regulations. A few airlines might require a note from your doctor.
When traveling in flight, it's better to go for an aisle seat as it allows you to stand up and stretch as many times as you want to. Also, during early pregnancy, you would want to use the washroom frequently.
Also, if the belt doesn't fit when you are on the plane, you can ask the attendant for a seat-belt extender and protect yourself and the baby.
Consult your gynecologist about traveling, especially early morning sickness and inquire about any safe anti-nausea medication that you can carry with yourself when traveling.
Do not forget to match the month and climatic conditions of your chosen destination. Pleasant, breezy weather would be much more comfortable and preferred than a hot, humid one.
Ensure that your stock of prenatal vitamins will last you for the whole trip to have a hassle-free vacation.
Make sure you customize your trip and choose the laid-back activities. Your vacation should be more of a leisure trip rather than the one that includes exploring and thrill.
 Richa's Honeymoon Trip To Thailand Will Make You Fall In Love With This Paradise
As you can now see, Thailand is a destination that holds wonderful experiences for every kind of traveler. So, what are you waiting for? Take some tips from Divya's leisure vacation and get yourself a customised tour package for Thailand for your next trip abroad!
Common Questions That Might Pop Up In Your Mind
What is the best time of year to visit Thailand?
The best time to visit Thailand is March or April as the weather is extremely pleasing and favorable.
How much does it cost to vacation in Thailand?
We got ourselves a customized itinerary and it was around 30,000-35,000 INR per person.
What can couples do in Phuket?
Couples can go for a romantic stroll by the beach, enjoy the nightlife as the locals do, take a city tour of Phuket and just roam around the local markets discovering the Thai lifestyle.
Comments
comments