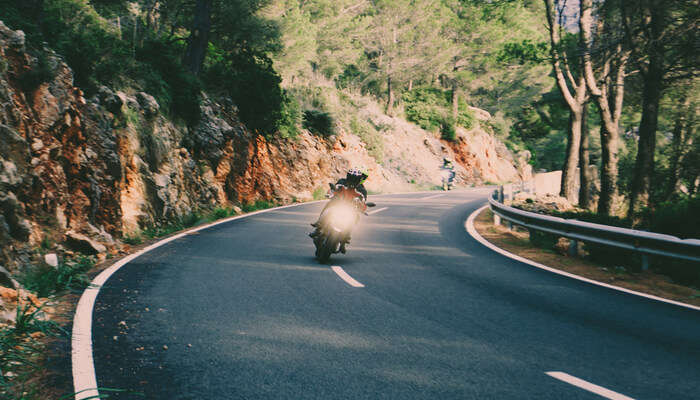 It is definitive that all of us have planned a bike trip to Ladakh at least once in our lives, only to drop it towards the end of it; budget being the major culprit mostly. The picturesque landscapes of Ladakh have always had different magic that seemed unmatchable… TILL NOW. Yes, you read that right. A hidden jewel, Dodda Ayur, has been unraveled down South and is quickly emerging as an equally breathtaking substitute for our beloved newly-made union territory — Ladakh. Don't take our word for it, check it out for yourself!
Traveling to Ladakh has always been a dream for many. While this dream is still more achievable for those residing in the northern regions, the Southern folks might mark Ladakh under the list of most tedious journeys. But not any longer. A certain spot has been unearthed in the proximity of Bangalore that resembles Ladakh to a major extent.

Dodda Ayur, or now known as 'Chhota Ladakh', is the destination that has been blessed in a somewhat similar way as Ladakh itself. Sitting only an hour and a half drive away from Bangalore, this destination is perfect for those who seek unspoiled nature. The majestic landscapes of Dodda Ayur showcase hints of Ladakhi scenic views from every nook and hence justifies the name given to it by the locals.

Appealing to those who seek a short but a bike ride to something that is right there in the bracket of Ladakh, Dodda Ayur is best visited either early in the morning or late at night. The serenity and tranquility of 'Chhota Ladakh' make it an idyllic spot for those who are in a search of juxtaposed vibes of solitude and thrill. The calm water body sitting innocently in the middle of rugged and proud hillocks makes it a sight to behold. However, it is advised that one does not try and take a swim in the calm waters as the depth and chemical presence is yet to be determined.

Located in the east of Bangalore, just 57 kilometers away, Dodda Ayur is easily reached by taking the National Highway 75 and then following the Google Maps as is. The best thing about traveling to 'Chhota Ladakh' is that one gets to experience some off-roading during the last stretch of the entire journey.
What are you waiting for? Those who have always been on a lookout for some thrill and adventure, Dodda Ayur is the perfect trip to take at least once. If peace and serenity are what you seek, you definitely wouldn't want to miss out on this. Do not forget to add this little bike ride when planning for a holiday in Bangalore!
Disclaimer: All images are shown for illustration purposes only.
People Also Read
Floating Island Near Mumbai Biodiversity Museum In Kerala Rinchen Cafeteria In Ladakh