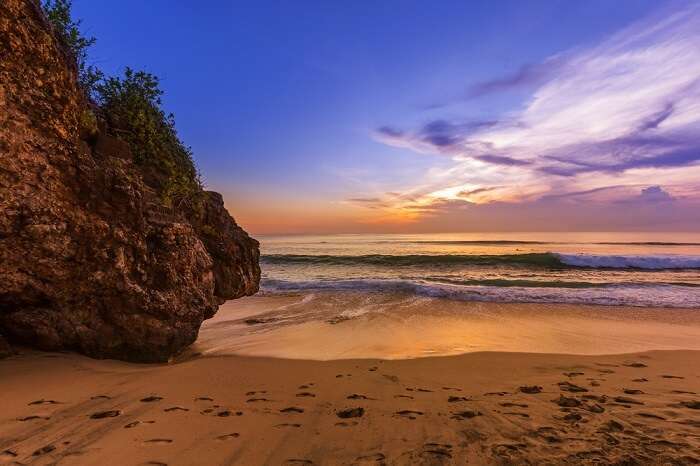 Dreamland Beach is one of the more unknown beaches in Bali. While there are many more famous beaches that line the coastline of Bali, for those of us who know about this amazing beach, Dreamland Beach is held as one of the best in all of Bali.
This beach is quite popular among those who know of the existence of this amazing beach. While that number itself is not a very large number, the small beach is regularly thronged with quite a lot of people, as the waves are just great for surfing. The beach also features a certain rugged charm that has enthralled a lot of people, with the beach regularly attracting a lot of day-trippers and surfers, who come here for both the great waves and the warm sand, great for relaxing and sunbathing, getting a nice tan on one's skin.
Best Time To Visit Dreamland Beach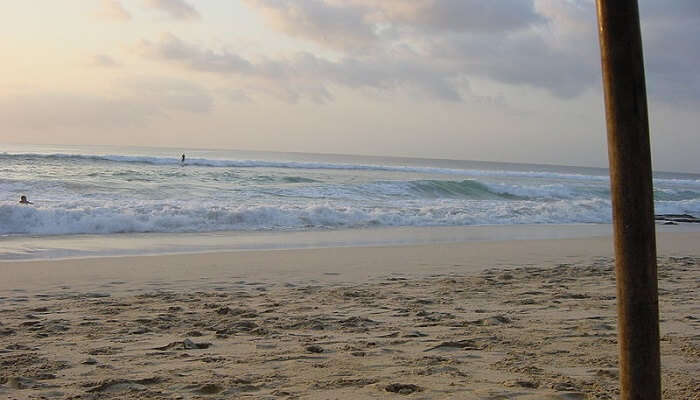 There is no absolute best time to visit the Dreamland Beach, as it features quite good weather throughout the year. The months of April, all the way up to June, have the least rain (if that is what one is after), and thus attract the most crowds. These months usually have the beach jam packed, with people playing in the Dreamland Beach surf, sunbathing on the warm sand and even playing beach volleyball.
Weather In Dreamland Beach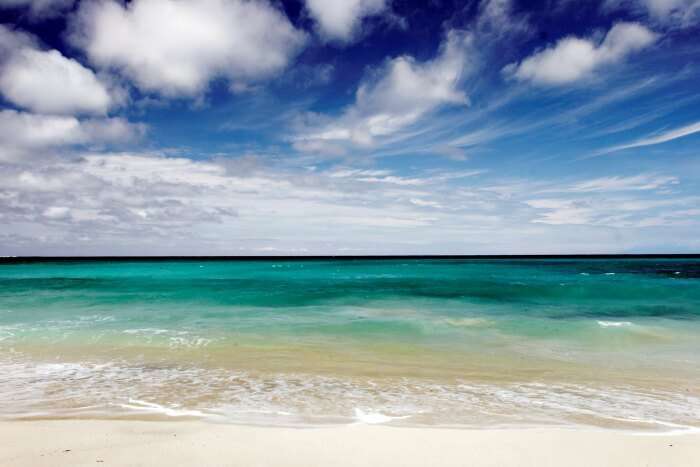 Dreamland Beach in Bali, as its name suggests, stays a dream destination all year around, and even though the beach shows some thunderstorms around the month of July, stays accessible for tourists, retaining its tropical and sunny weather throughout the year.
Things To Do In Dreamland Beach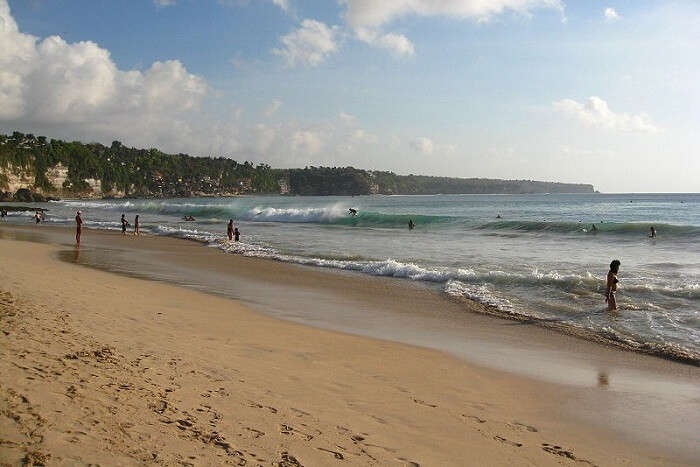 The Dreamland Beach surf is one of the best places for surfing in Bali. If you know how to surf, this beach will undoubtedly amaze you with its great waves.
If surfing does not interest you, the massages will. Provided by expert masseurs for a quite cheap fee, these can really make one feel at peace.
Like all beaches, Dreamland Beach is an awesome place to find a deck chair and just collapse on it, and have a relaxing nap that will refresh one's body and soul.
Must Read: Know All About Bali – FAQs From Travelers
Where To Eat At Dreamland Beach?
Dreamland Beach, along with its sister beach Bingin Beach, is known among a large crowd for the many Dreamland Beach Resort quite eccentric food that one can find in the locality. While there are many restaurants that sell the staples of dining cuisine, such as spicy Chinese food, seafood based Japanese food and bread based Italian food, there are many small shops and stalls that offer the very latest in local cuisine, featuring highlights such as roasted nuts, grilled fish and roasted rice along with spicy coconut water.
1. Hard Rock Hotel And Bar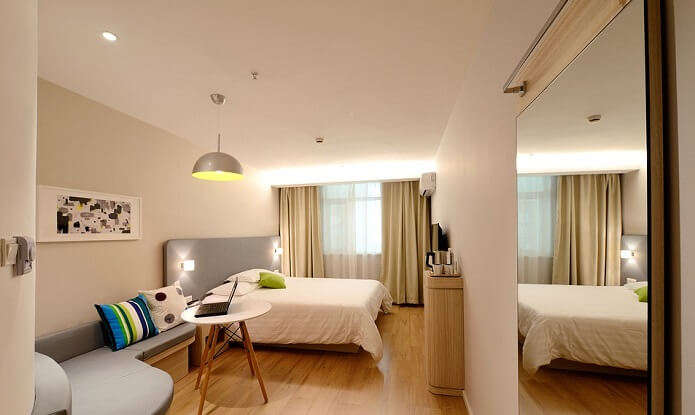 The Hard Rock Hotel and Bar is known far and wide for being one of the best hotels in the vicinity of Bali itself. Not only does the hotel offer some of the best rooms in the town, it offers some of the best dining areas, restaurant and bars in the vicinity, offering a wide range of food and definitely the widest range of cocktails in the town.
Location: Jalan Pantai, Banjar Pande Mas, 80361 Kuta, Bali
Suggested Read: Best Things To Do In Jimbaran For A Rejuvenating Bali Experience With Your Loved Ones
2. Bukit Cafe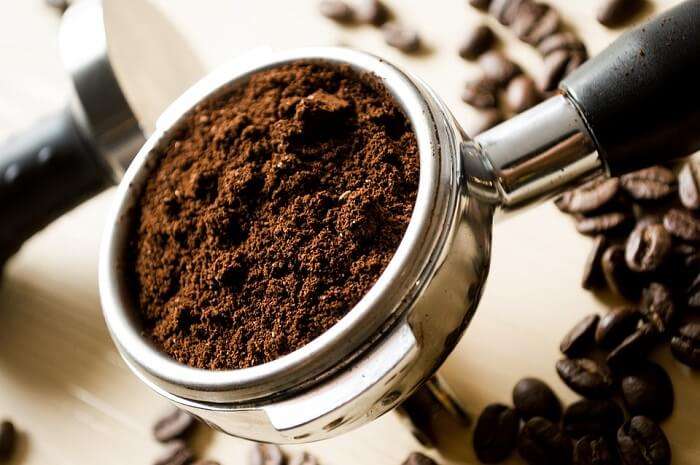 This cafe is famous for providing food to visitors to several nearby beaches such as Bingin Beach, Dreamland Beach, and many other sister beaches. Mainly populated by surfers the who day around, the cafe quite a wide range of local and intercontinental food.
Location: Labuan Sait, Jl. Labuansait, Pecatu, Pecatu, Bali
Suggested Read: Top 50 Things To Do In Bali That Will Let You Explore This Island Paradise Like A Local
Where To Stay At Dreamland Beach?
There are many hotels and B&Bs that can be found in the area, and one will never be left wanting for a place to stay. Among the many hotels, there are some that, being time tested and proven, are the best, and are preferred by most tourists who visit the beach when they want to spend the night in the locality.
1. The Klapa Resort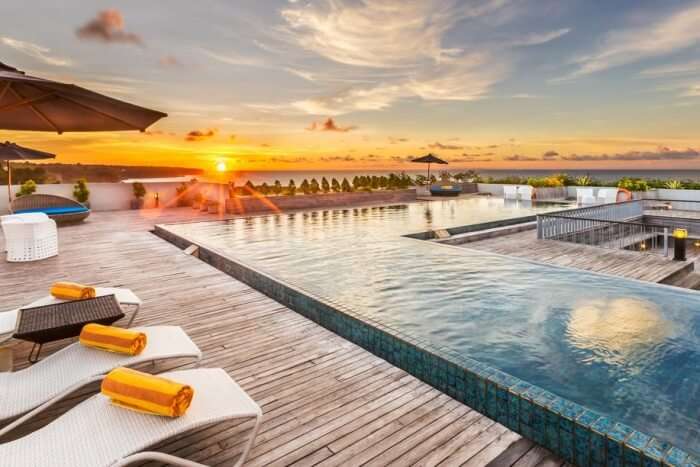 The Klapa Resort is not a recent addition to the hotel and dining scene in Dreamland and Bingin Beach, as it one of the time tested hotels in the area. The hotel itself is only a short walk from the beach itself and is quite near the New Kuta Green Park.
Location: New Kuta Beach I, Kabupaten Badung, Bali 80364, Indonesia
Suggested Read: 15 Best Tourist Places To Visit In Kuta That Redefine The Bali Holiday Experience
2. BoHo Dreamland Beach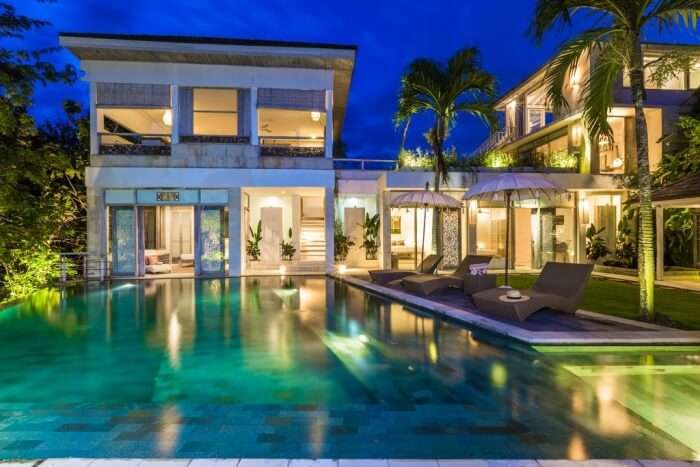 This hotel is quite famous in the vicinity of Dreamland Beach. Located in Pecatu (Kuta Selatan), one is quite close to the beach, as it can be reached by a short walk. The hotel features quite spacious luggage storage, along with free laundry facilities. The hotel also has a quite large pool, along with deck chairs.
Location: Bangbang Bendot, 80361 Uluwatu, Indonesia
ight away!
Suggested Read: Scuba Diving In Bali: 7 Dive Sites To Dive Like A Mermaid
Tips For Visiting Dreamland Beach
Dreamland Beach in Uluwatu, being one of the more lesser known beaches in the entirety of Bali, is never absolutely jam-packed.
The beach may be considered barren by some visiting it for the first time, but there is a lot of hidden beauty in the beach, that waits just beyond the thinnest layers of camouflage. When visiting it for the first time, one may want some tips, thus for the convenience of the reader we have compiled a short list of tips:
Exploring is something that is quite recommended. Instead of just relaxing at the beach, one is encouraged to explore the beach, as lots of beautiful sights can be found in the area.
One is encouraged to try out the masseurs that one can find on the beach. They offer quite cheap services, and the massage itself is quite nice.
Parasols and deck chairs can be rented for a good time on the beach, and day-trippers, along with surfers and casual tourists, can relax as much as they want.
An ideal activity is to relax on the beach, while having some of the best in local cuisine, with perhaps a cold drink on the side.
Further Read: Your Guide To A Honeymoon In Kuta Beach, Bali
Dreamland Beach in Kudat is famous among the crowds for being one of the very hidden gems of Bali, and is one of the most famous among all its sister beaches. The food, along with the excellent surfing waves, are quite good. So, pack your bags and book your trip to Bali right away!
---
People Also Read
Beaches In Australia Beaches In Azerbaijan Beaches In Phuket