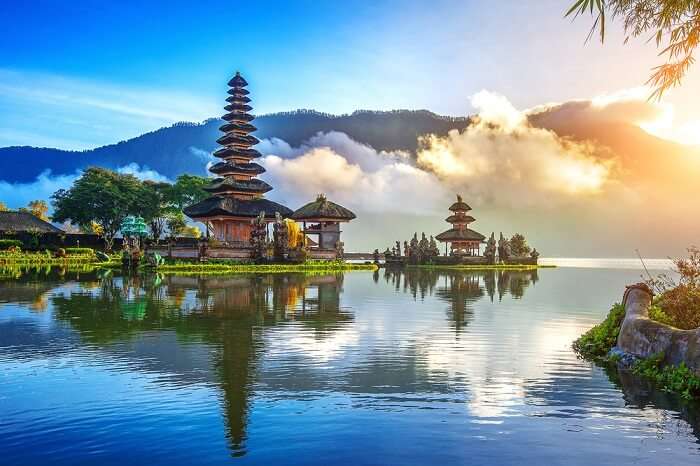 Going to Bali soon? Have doubts and questions? Relax! We have got answers for you. Know all about Bali ahead of your trip to the little paradise on earth. Bali is one of the most sought-after attractions among tourists. And, travelers have all sorts of queries too. We answered the frequently asked questions from our travelers to make their travel experience a comfortable one.
About Bali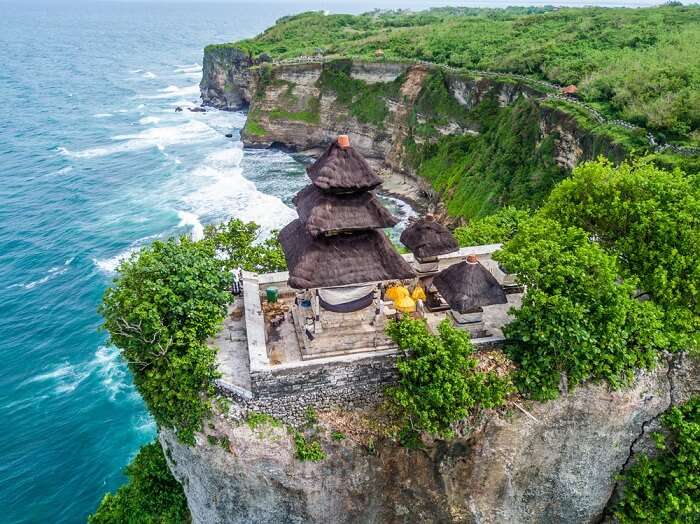 Bali is a religious country that gives a lot of importance to its customs and traditions. Make sure you do not offend them in any manner on your trip to Bali.
1. Is Bali a Buddhist country?
Though Bali is a multi-religious island, most of the people on the island follow Balinese Hinduism which is a fusion of Indian and local Bali customs and culture. Muslim, Christianity, and Buddhism are a few other minority religions on the island.
2. Does Bali airport have WiFi?
Yes, Denpasar Ngurah International Airport in Bali has free wifi and it is easy to connect to the network too. The free session lasts for 240 minutes.
3. How many airports does Bali have?
There is only one airport in Bali i.e. Denpasar Ngurah International Airport. The airport has two terminals designated to domestic and international flights. The airport has all the modern facilities to provide convenience and comfort to the passengers.
4. What are drinking, smoking and drug laws in Bali?
Smoking laws: Smoking or selling cigarettes and tobacco in public places like tourist attractions, hospitals, temples, and public transport is strictly prohibited. Smoking zones have been set up in public places where smokers can freely smoke. Restaurants and bars in Bali have their own smoking zones where you can take a smoke undisrupted.
Drinking Laws: The legal drinking age in Bali is 21 years. You will not find any Halaal restaurant selling liquor because of the Muslim customs.
Drug laws: Drug laws in Bali are very strict. You will be harshly penalized if you get caught with any kind of narcotics like cocaine, marijuana, and heroin.
Suggested Read: 10 Indonesia Travel Tips You Must Follow To Make Your Trip Memorable
5. What language do they speak in Bali?
Bahasa Bali and Bahasa Indonesian are the most prominent languages on the island. Most people in Balinese are bilingual and speak both these languages. A fewer people are fluent in the English language.
6. What clothing can I wear in Bali?
You can wear anything in Bali as long as it is not offending anyone. However, the locals become strict when it comes to visiting temples in Bali. Both men and women should be fully covered and wear modest clothing. Wearing a sarong or a scarf inside the temple is mandatory.
7. What's the exchange rate in Indonesia?
The most popular exchange rate in Indonesia is the USD to IDR rate. The national currency of Bali is the Indonesian Rupiah (Rp). If you want an estimate of INR to IDR exchange rate, you should know that the value of INR 1 stands against 206 Rp.
8. Does Bali have Uber?
Yes, Uber is available in Bali. But it is mostly functioning in the areas of Kuta and Seminyak.
---
Bali Holiday Packages On TravelTriangle
Stay at luxurious private pool villas and resorts, Experience thrilling water sports – parasailing, scuba diving, and snorkeling – or take a sunset dinner cruise. Get best holiday deals for Bali offered only by TravelTriangle.
---
Things To Do In Bali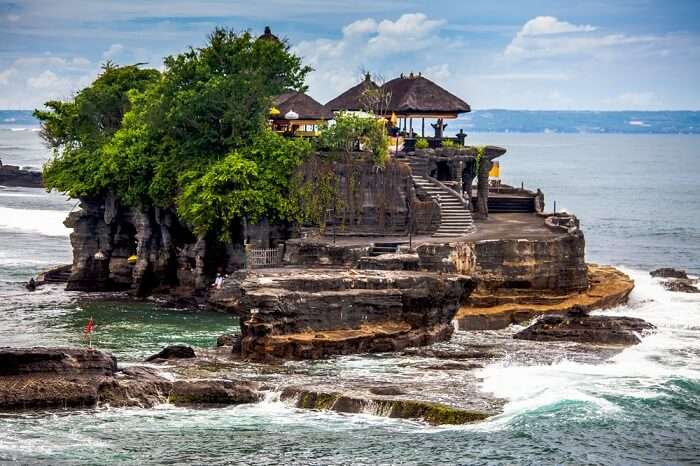 Wondering what all experiences you can have in Bali and where you can have them? Know if you can do Sea walking, kayaking, scuba diving in Bali.
1. How to experience Bali 'Eat, Pray, and Love' way?
If you have watched the movie, you can see how the main character immerses herself in local and unique experiences. Book a villa around the rice terrace-field area in Ubud. Visit Ubud Monkey Forest, Goa Gajah Caves, and Ubud Traditional Art Market just like Julia Roberts did in the movie. You can also see the glimpse of Agung and Batur Mountains in the movie.
Suggested Read: Top 50 Things To Do In Bali That Will Let You Explore This Island Paradise Like A Local
2. Can a non-swimmer do various water-related activities in Bali?
Yes, sea-walking, jet-skiing, and river rafting are some of the water-related activities which do not require any prior experience in swimming or diving.
3. What are the best things to do in Bali with kids?
You can take your kids to Bali Safari & Marine Park which is one of the most visited theme parks on the island. Dream Museums is another popular tourist attraction in Bali.
4. Where can I do Sea Walking in Bali? How much will it cost me to do Sea Walking in Bali?
Sanur in Bali provides you a few of the most wonderful sites where you can walk right through the bottom of the ocean and experience colorful sea life. It is an ideal activity for both children and adults alike. No prior experience in swimming or diving is required.
Age limit: 9-70 years old
You can easily book sea-walking tours in Bali online or connect with an agent on the ground.
Sea walking price (dive only): INR 2,413
Sea walking price (with underwater photo): INR 3,900
Sea walking price (with underwater video): INR4,400
The prices may vary due to inclusions and exclusions provided by different operators.
Suggested Read: Scuba Diving In Bali: 7 Dive Sites To Dive Like A Mermaid
5. Can I do kayaking and canoeing in Bali? How much it will cost me? Where can I do it?
Yes, you can do kayaking and canoeing in Bali. Amed, the east coast of Bali, is popular for its scenic beauty and kayaking activity. There are many tour operators which provide kayaking and canoeing tours in this region of Bali. Ayung River is another place where you can enjoy kayaking and canoeing.
6. Can I do horse riding in Bali? Where can I do it?
Yes, Horse riding tours in Bali are surprisingly famous among tourists. A horseback is one of the best ways to experience the charming views of Bali landscapes. Many horse riding tours are organized in the rice and paddy fields of Ubud, beaches of Canggu, and the forests of Carangsarri. You can book a horse riding tour through various operators online.
7. Can I do Campuhan Ridge Walk in Bali?
Yes, you can do the Campuhan Ridge Walk in Bali. It is one of the top things to do in Ubud, Bali, where you can enjoy invigorating nature walks through the lush forests and paddy fields accompanied by the beautiful sceneries of mountains. It is a two-hour walk on the Campuhan Ridge. The best time to start is early in the morning (around 6-7 AM) when the sun is not too harsh.
8. Can I do river rafting in Bali? Is it safe?
Yes, of course. Apart from beach hopping and sea water activities, the rivers in Bali provide an excellent opportunity for river rafting. Enjoy the water rapids on Melangit, Telaga Waja, and Ayung Rivers to get a dose of your adrenaline rush.
River rafting in Bali is absolutely safe provided that you do with a reliable rafting operator and wear all the essential safety gear. It also depends upon the level of river rafting and the strength of the water currents. Please check all these things before joining a river rafting tour.
9. Can I do a helicopter tour in Bali? How much it will cost me?
Helicopter tours or Charter tours are another one of the famous things to do in Bali. There are a number of helicopter tours to choose from that give you a bird's eye view of the diversified landscapes in Bali. Kintamani Volcano Tour, Mount Rinjani, and Tanah Lot Temple are some of the popular helicopter tours among tourists. You can even organize a marriage proposal in the air if you wish to pop-up the question to the love of your life.
The cost of a helicopter tour may vary on different operators and locations. To give you a fair idea, a 15-20 minute flight starts at INR 17,000.
10. Does Bali have a casino?
No, Bali does not have a casino. There are no sanctioned casinos or poker rooms in Bali. In fact, the activities of gambling and betting are illegal in Bali as it is against their religious principles.
---
Planning your holiday in Bali but confused about what to do? These Bali travel stories help you find your best trip ever!
Real travel stories. Real stays. Handy tips to help you make the right choice.
---
Places To Visit In Bali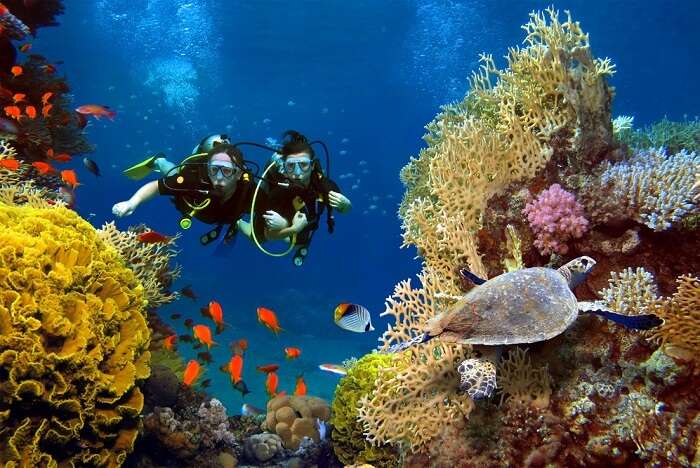 Do you have any questions about a particular place or an attraction Bali? Know all about the famous attractions in Bali.
1. Can I visit the Ubud Royal Palace? Is it worth watching the Royal Palace Cultural Night Performances?
Yes, you can visit the Ubud Royal Palace, also known as Puri Saren Agung. You can even rent out one of the five stone bungalows and have a unique homestay experience in the palace. Its lavish gardens and richly courtyards are quite a treat.
Every evening, traditional dance performances are held in the premises every evening where Balinese dancers in colorful ethnic costumes put up a great show. These exotic dance performances are the main attraction of the palace and should not be missed on your holiday in Bali.
The entry to the palace is free. However, the tickets for the dance performances cost around INR 500. The show begins every evening at 7:30 PM.
Suggested Read: 15 Best Tourist Places To Visit In Kuta That Redefine The Bali Holiday Experience
2. Can I visit Bali Safari & Marine Park? What is special about it?
Safari & Marine Park is one of its kind animal theme park in Bali where you can visit with your kids and family. It is an open zoo where you can witness endangered and rare species of animals walking freely in a forested area. Marine Park, another section of the park, is where aquatic animals like dolphins and sea lions put up entertaining shows for the spectators.
3. Where can I watch dolphins in Bali?
Lovina Beach in the North Bali is famous for watching dolphins. Many tour operators conduct various dolphin-watching excursions where you touch, swim, or watch dolphins playing in the water. A 30-minute interactive session with dolphins may cost you around INR 6,500.
4. Which all places are good for yoga and meditation in Bali?
The Yoga Barn in Ubud, Shankari's Yoga Retreat in Denpasar, Power of Now Oasis in Sanur, and Prana Spa Bali in Seminyak are some of the few great spiritual retreats in Bali for soul-seeking and relaxed vacation.
5. Which spas are good in Bali? How much will be the cost?
Heavenly Spa by Westin, Chantara Spa & Wellness, The Care Day Spa in Seminyak, and La Joya are some of the best spas in Bali where you can enjoy the world-famous Balinese massage. A budget spa in Bali will charge around INR 500 for a 30-minute traditional Balinese massage.
Food In Bali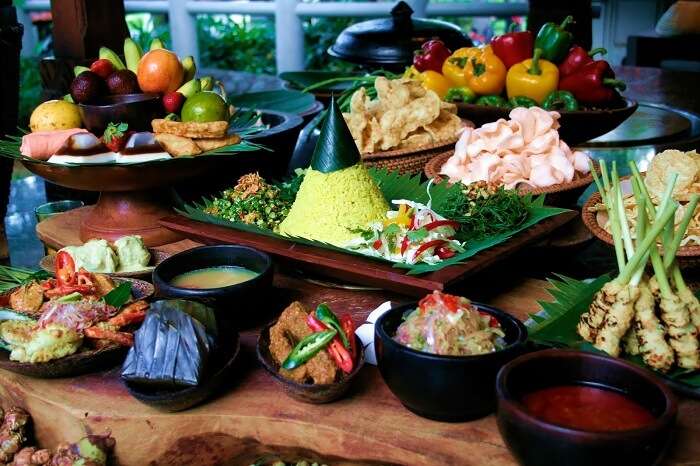 Wondering what to eat and where to eat? Know about what all you can eat on your Bali vacation!
1. What to eat in Bali?
When you are in Bali, you must try the authentic Balinese food as it is one of its kind and a lot of travelers visit Bali just to try the local delicacies. You must try dishes like Sate, Nasi Ayam, and Nasi Campur, Bebek and Ayam Betutu, Babi Guling and Traditional cakes and desserts.
2. Where to eat?
To try the traditional local food of a place, one must visit the famous restaurants where the locals often dine. If you are looking for the best restaurants in Bali where you can relish the scrumptious Balinese food, then you will be glad to know there are many and we have compiled the list of the best ones just for you! The restaurants that you ought to visit are Kubu Restaurant Bali, Swept Away Restaurant, Blanco par Mandif, Locavore Restaurant, Cuca Restaurant Bali and Kayuputi Restaurant.
Places To Stay At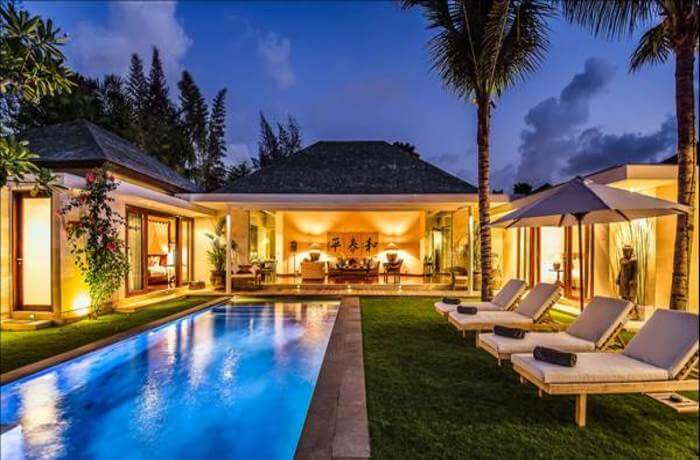 Get to know all about staying options in Balu for a relaxing and comfortable stay in Bali. Take a look!
1. Which are the best beach resorts in Bali?
If you are a beach lover and are planning to stay at a beach resort in Bali, then the best options for you are The Mulia, St.Regis Bali, The Royal Purnama and W Bali.
2. Which are the best hotels in Seminyak
The best hotels in Seminyak are Horison Seminyak, The Haven Bali Seminyak, Courtyard by Marriott Bali Seminyak Resort and Harris Hotel Seminyak.
Safety In Bali
Safety comes first wherever you travel to. Take the necessary health precautions to avoid any unwanted grievances on your trip.
1. What all health precautions should I take before visiting Bali?
Before you arrive for a holiday in Bali, make sure you and your family are updated with all childhood vaccines like Tetanus, Typhoid, Rabies, and Hepatitis 4-8 weeks prior to your vacation. Carry a travel insurance plan with you at the time of traveling that covers your health. In case you have a medical condition, carry ample stock of your medicines prescribed by the doctor and store them in the labeled containers. Keep the doctor's prescription along to avoid any unnecessary hassle at the customs.
Suggested Read: Go Snorkeling In Bali & Hover Over Shipwrecks Of WWII
2. What kind of health precautions one should take before participating in any activity? Do I need to have some medicines along with me?
If you are venturing into any dangerous water activity like surfing, make sure you keep your travel insurance up to date in case of any mishaps and grievances. Do not go into the water if you have any cuts or bruises on your body. Refrain from the water activities after you have got a tattoo in Bali as the flesh becomes prone to infections. If you have any history of allergies or medical conditions, it is safe to bring the prescribed medicines and drugs along on your trip. The emergency number for calling an ambulance in Bali is 118.
Suggested Read: 35 Best Bali Luxury Resorts Where You Can Experience The True Balinese Life
Hope we have answered all your questions. If yes, then its time for you to pack your bags and leave for your vacation in Bali with TravelTriangle right away! Before leaving check out this guide to know all about Bali. Do let us know in the comment section below if you have any other questions regarding Bali.
---
Looking To Book An International Holiday?
Book memorable holidays on TravelTriangle with 650+ verified travel agents for 65+ domestic and international destinations.
---