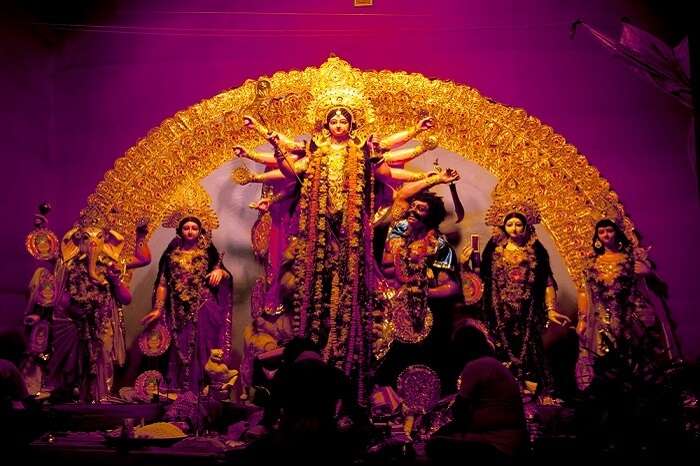 India and its manner of celebrating festivals has a unique enthusiasm to it. With a population as diverse as ours, every ritual is carried out with a high spirit. And when it comes to Durga Puja's nomination for UNESCO Heritage Sites this enthusiasm is no less and soon, it could be in the list of these heritage sites, if everything goes as per the plan.
UNESCO or the United Nations Educational, Scientific and Cultural Organisation recognises humanity's intangible heritage culture and is responsible to maintain a list for the same. It is also said that the government of West Bengal is also nominating the charming city of Bishnupur for the terracotta temples that are a fine work of architecture in every sense of the term.
Must Read: Durga Puja In Kolkata: A Guide To Feel The Joy Of This Festival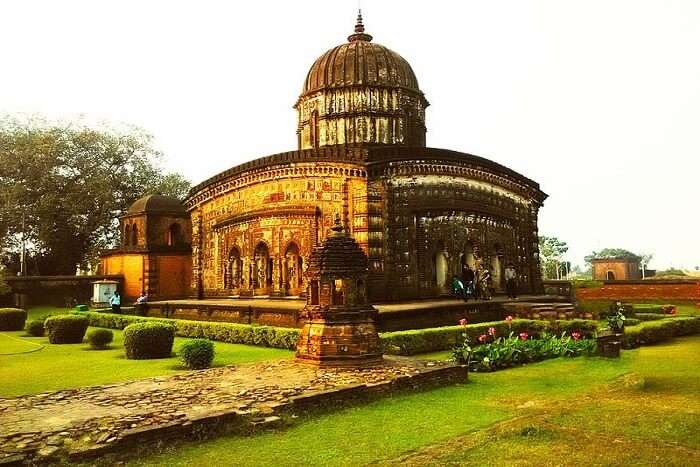 Even though in the past, many applications have been considered as weak, this time UNESCO is sending a team of experts to this city in order to help with the initial applications. This comes right after the news that the Tibetan system of medicine, also known as Sowa-Rigpa had also been nominated for the same list.
With the rapid growth in India's overall GDP and tertiary sector, it wouldn't be surprising if after all these years more and more places are added to the UNESCO list making the nation proud once again. So far, 13 cultural institutions are included in this list of heritage sites, with the most recent one being Yoga in the year 2016. The major festival of Kumbh Mela also scored a place on this prestigious list in 2017.
Further Read: Top 12 Summer Festivals In India You Must Plan Attending
A culturally rich country like India with a tremendous potential is making the citizens proud of their legacy. So, are you feeling excited to participate in this vibrant festival too? A vacation to India is not that far away of you make up your mind to explore all the heritage sites that this nation is proud of!