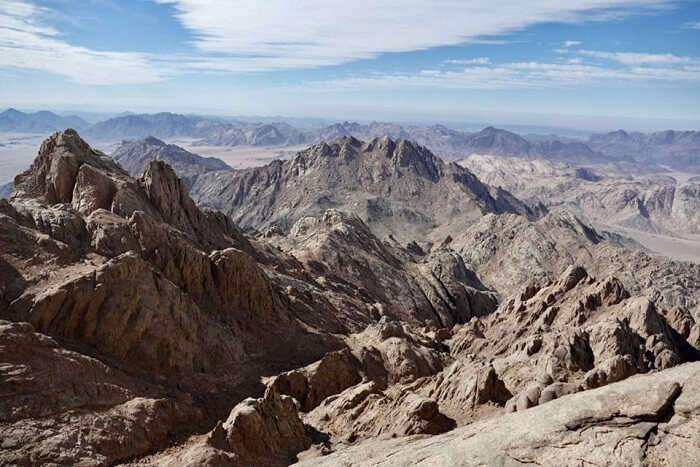 Cover Image Courtesy: Red Sea Mountain Trail Facebook
A good news for all the hikers and nature lovers who wish to travel to the scenic land of Egypt is the newly opened Red Sea Mountain Trail. Wholly owned by the local tribe of Maaza, the main objective of this trail is to convey an authentic experience of the rugged mountainscapes coming together with the Egyptian winds and the Bedouin tribes. It keeps getting better from here.
In fact, if it wasn't for the local folks, we wouldn't even be knowing about this trail as it is the commonly used passage by these tribes for various purposes such as hunting and trading. Passing on their knowledge to all the travelers, the communities also benefit as it helped to create this Egyptian long-distance hiking trail, thereby employing their people for the same.
Must Read: Great Sphinx Of Giza: Colossal Sculpture That Fuels Egyptian Mystery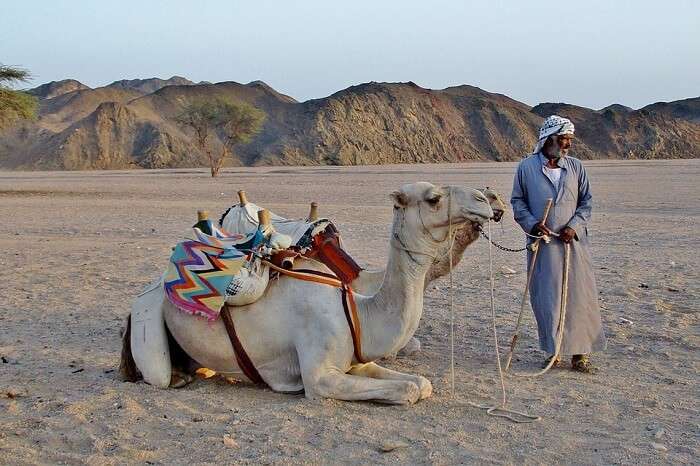 As per a statement made by one of the main founders of the trail, Ben Hoffler, this trail is about redefining the tourism of Hurghada region and gradually increasing the role of Bedouin folks as leaders, presenting them a chance to portray their heritage to the entire world at the same time.
What's special about this hike is that not only will there be Bedouin cameleers and guides accompanying the travelers throughout the route, authentic cuisine will also be provided for an extravagant experience. Taking down a walk into the glorious past of this region, especially via this trail takes around 10 days to cover the entire hike. If this hasn't enticed you yet, we don't know what will!
The only question remains, would you dare to soak in the blissful experience of completing this 170 Km stretch, just yet?
Further Read: 17 Mystical Places To Visit In Egypt
There's nothing like an international trip, especially when it comes to visiting a land as culturally rich and humble like this. An Egyptian holiday is what makes your world travel perfect! Make sure you don't miss out on this Mountain trail that you ought to explore for that true Egyptian vibe!