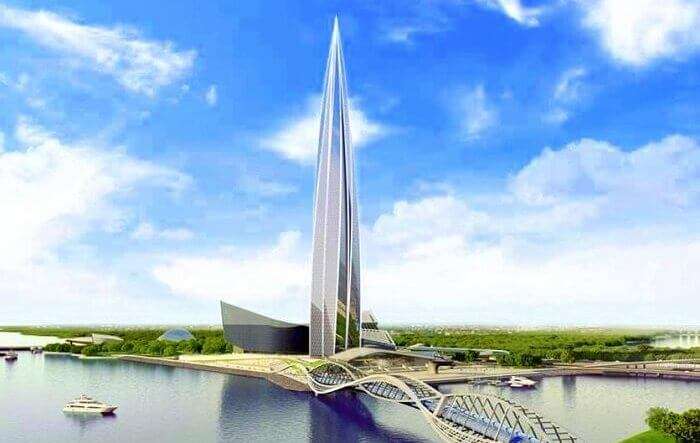 If Europe has always been at the top of your bucket list and if just its name is enough to excite the traveler in you, then we have a news that will fuel your wanderlust even more. Europe's tallest skyscraper is about to get completed and you could see the whole of the continent from its top floor!
Named as Lakhta center, this new attraction is going to break the records and become Europe's tallest building ever. Located in St Petersburg in Russia, the building will serve as the headquarters for the Russian gas company Gazprom, but there's more to it than meets the eye.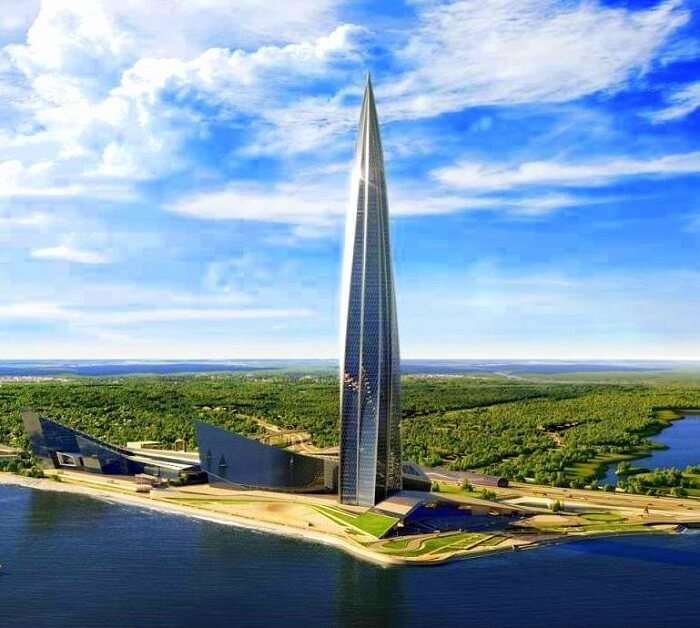 Suggested Read: This Famous Game Of Thrones Castle In Ireland Can Now Be Your Home!
The top of this skyscraper touches the sky at 1,516 feet and it has an interestingly twisted structure standing at 90 degrees from its base. While it incorporates 87 floors, its exterior is made of 16,500 individual glass panes so as to keep you warm at such height!
Apart from being Europe's tallest skyscraper, it will treat you with a viewpoint and a restaurant at the top that would offer jaw-dropping views of the Gulf of Finland. The restaurant would also be a part of the residential and commercial space that will cover the building up to 1,181 feet. The other part of the building will include public facilities, a science museum, fitness centers, and more.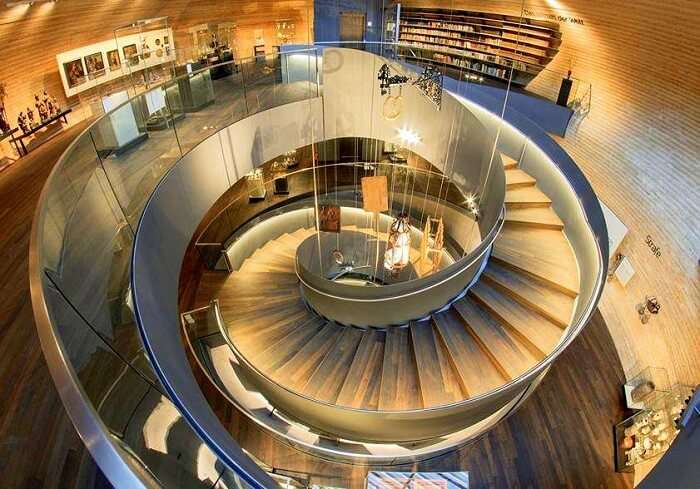 Suggested Read: This Viking Restaurant In Australia Will Excite The Thor Fan & Foodie In You
Adding more to the fun is the waterfront complex beneath this skyscraper which is surrounded by public piazzas and amphitheaters that will make your visit really experiential. And you can enjoy these facilities and the views from this superstructure by the end of 2019!
So, what are you waiting for? Plan your next trip to Europe and witness its beauty from such great heights!