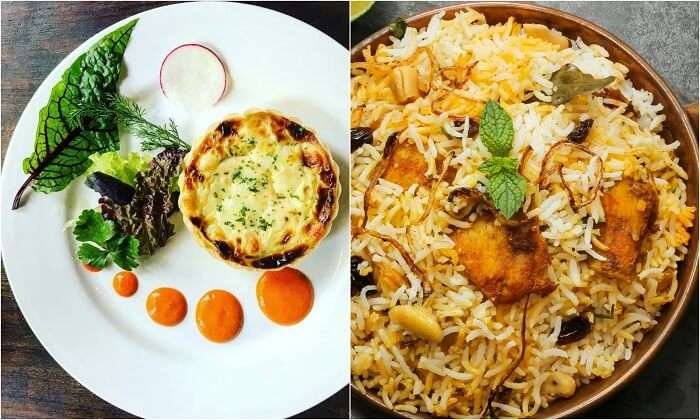 We've often associated heavy pricing with good quality. Expensive food must obviously mean great quality and taste that you can't find anywhere else. Right? Wrong. We're not saying that the best, most expensive restaurants in Delhi are overhyped and overpriced for no good reason, but that these pricey diners have some lesser known, cheaper substitutes that serve equally smashing food. But then why don't people head there instead? Well, let's just say not many in the city knew about their existence, or what they offered, until now!
Rejoice, foodies! You no longer have to sulk at not being able to take your beau to that lavish restaurant you were dreaming of. You can still whisk her off her feet at these amazing alternatives that will go easy on your pocket. Here's what you should do:
1. Instead of Varq, have seafood at Sanadige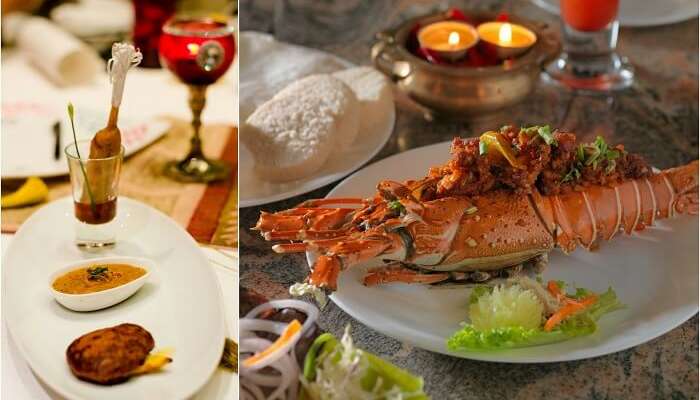 You all might remember Varq as the shining star of The Taj Hotel that serves mindblowing seafood. But Sanadige, a humble establishment in Chanakyapuri, is fast catching up as the ultimate place for seafood in Delhi. Its amazing preparation of varied coastal delicacies and delicious experiments with crab based dishes is slowly but steadily winning the hearts of all seafood lovers across the entire capital region.
Location of Sanadige: 22/48, Commercial Centre, Chanakyapuri, New Delhi
Cuisine: Seafood, North Indian, Mangalorean
Cost For Two At Sanadige: INR 2,000/-
Cost For Two At Varq: INR 4,500/-
Sanadige Zomato Reviews | Varq Zomato Reviews
2. In place of Wasabi, dine at Enoki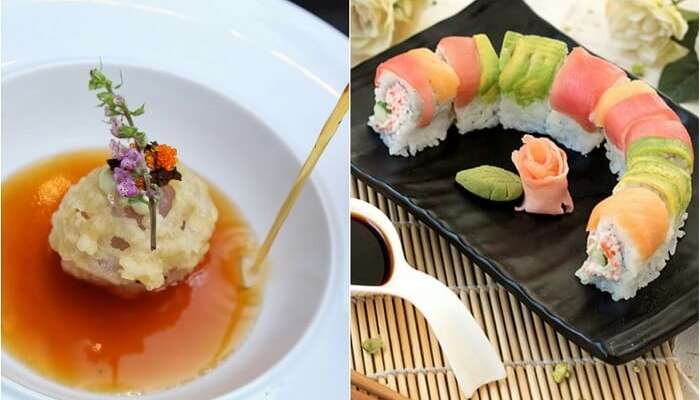 Upmarket and elegant, Wasabi is incomparable when it comes to delighting its customers with Japanese cuisine. But the hefty pricing usually turns foodies away, no matter how promising the menu is. But worry not. With a number of inexpensive options available, you don't have to curb your sushi and salmon cravings! For Japanese dining on a budget, one can order from Enoki that offers on your platter the most arresting flavours to arouse your senses.
Location of Enoki: Greater Kailash (GK) 1, New Delhi
Cuisine: Thai, Japanese, Chinese
Cost For Two At Enoki: INR 900/-
Cost For Two At Wasabi: INR 6,000/-
Enoki Zomato Reviews | Wasabi Zomato Reviews
3. Instead of Indian Accent, try Farzi Cafe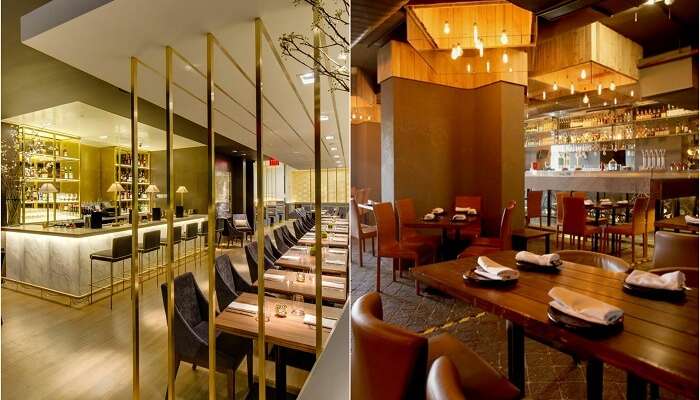 Must Read: 26 Places To Try Street Food In Delhi That Is Worth Every Calorie
Indian Accent may be #9 in the list of the best restaurants in Asia, but that doesn't lessen our guilt when we see those huge figures on the bill after a meal here. But then that also doesn't mean you cannot get a taste of that effortless take on fusion food anywhere else in Delhi. Farzi Cafe too is known for experimenting with fusion food by using a blend of Indian cuisine and western techniques to make the food you lick off your plates. The equally innovative food of Farzi Cafe does not burn a hole in the pocket.
Location of Farzi Cafe: 38/39, Level 1, Block E, Inner Circle, Connaught Place, New Delhi
Cuisine: Fusion Food (Indian cuisine made innovative with western techniques)
Cost For Two At Farzi Cafe: INR 1,200/-
Cost For Two At Indian Accent: INR 5,000/-
Farzi Cafe Zomato Reviews | Indian Accent Zomato Reviews
4. Instead of Blue Ginger, go to Burma Burma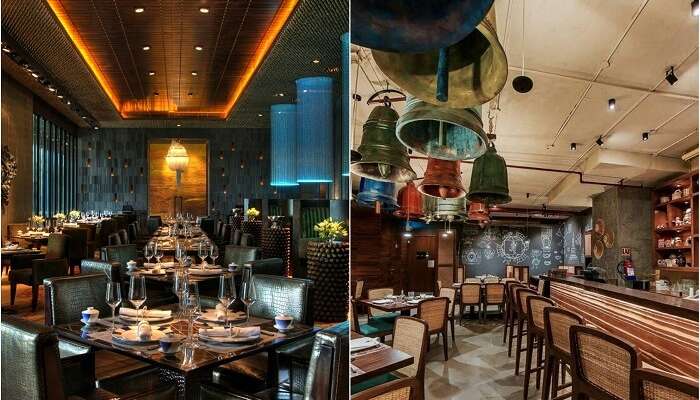 While Blue Ginger has long been a king of Pan-Asian cuisine, true lovers of Asian cuisine always compare it to the newly opened Burma Burma in Gurgaon which serves equally amazing Asian and Burmese cuisine that is sure to transport you to the unspoilt realms of Burma. Though it's not as luxurious as Blue Ginger, it's slowly turning into a strong competitor in terms of taste and quality.
Location of Burma Burma: Ground Floor, Shop 6, Building 8, Tower C, Cyber Hub, DLF Cyber City, Gurgaon
Cuisine: Asian, Burmese
Cost For Two At Burma Burma: INR 1,500/-
Cost For Two At Blue Ginger: INR 5,000/-
Burma Burma Zomato Reviews | Blue Ginger Zomato Reviews
5. Rather than Dakshin, go to Saravana Bhavan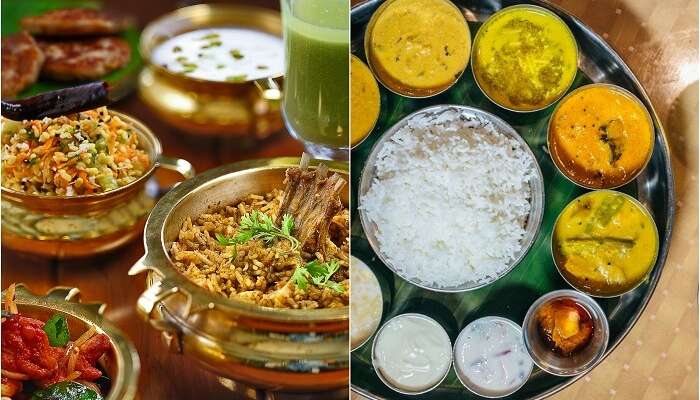 Teasing the taste buds of all foodie South Indians, Dakshin is pretty much at the top when it comes to listing good South Indian food in Delhi. And we're not talking about just any average Southie cuisine like idli, sambhar, and dosa. But the traditional, often never heard of delicacies like Avial, Meen Pollichathu, Erachi Ishtu, Appam, and more. But if you're not comfortable paying so much but still want the same taste, quality, and hospitality, then you should head instead to Saravana Bhavan, a rare treat in the city for lovers of South Indian cuisine.
Location of Saravana Bhavan: 50, Janpath, New Delhi
Cuisine: South Indian
Cost For Two At Saravana Bhavan: INR 500/-
Cost For Two At Dakshin: INR 4,000/-
Saravana Bhavan Zomato Reviews | Dakshin Zomato Reviews
6. Rather than Le Cirque, dine at Le Bistro Du Parc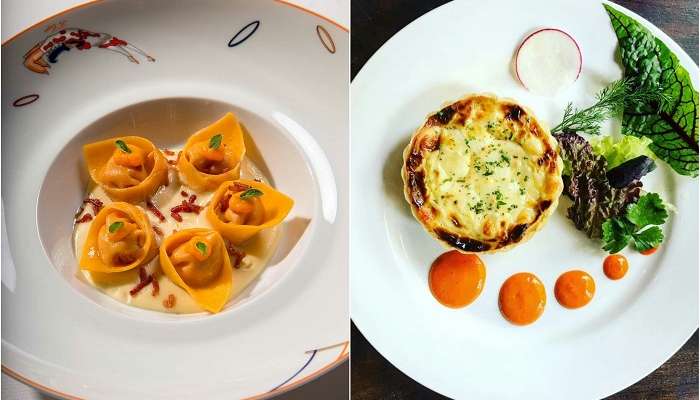 Suggested Read: Best Places To Eat In Delhi: If You're A Foodie, Then This Is Where You Need To Go!
Lovers of french cuisine totally adore Le Cirque brought down to Delhi from New York, but they can also not deny the restrictions that come from Le Cirque's overly expensive menu. Fret not foodies, and go over to Le Bistro Du Parc that has earned its place among the brightest names in fine dining. Le Bistro Du Parc serves equally amazing French cuisine, but at a lesser price, making each of its customers leave the premises with a smile.
Location of Le Bistro Du Parc: A-57-59, Moolchand Market, Near Defence Colony, New Delhi
Cuisine: French, Salad
Cost For Two At Le Bistro Du Parc: INR 1,700/-
Cost For Two At Le Cirque: INR 5,000/-
Le Bistro Du Parc Zomato Reviews | Le Cirque Zomato Reviews
7. In place of Bukhara, visit Moti Mahal Daryaganj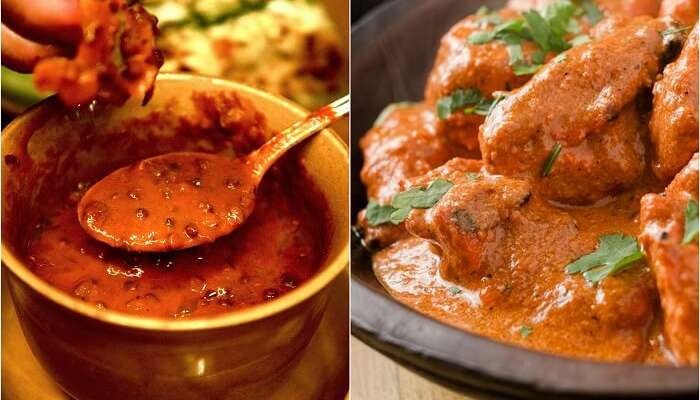 The comparison is simple. While Bukhara may now be a king of the art of tandoor, kebabs, and grills, Moti Mahal Daryaganj is the one that brought out that concept in the first place. The cuisine of Bukhara is undoubtedly the finest, but one cannot deny the finger licking delicacies of Moti Mahal that still rule the streets of Old Delhi and stands as the one true birthplace of butter chicken. Get down to the original Moti Mahal in Old Delhi and you will not want to spend those thousands of bucks on Bukhara again.
Location of Moti Mahal Daryaganj: 3703, Netaji Subhash Marg, Daryaganj, New Delhi
Cuisine: North Indian, Chinese, Kebab
Cost For Two At Moti Mahal Daryaganj: INR 1,100/-
Cost For Two At Bukhara: INR 6,500/-
Moti Mahal Daryaganj Zomato Reviews | Bukhara Zomato Reviews
8. Rather than Lakhori, visit Al Jawahar near Jama Masjid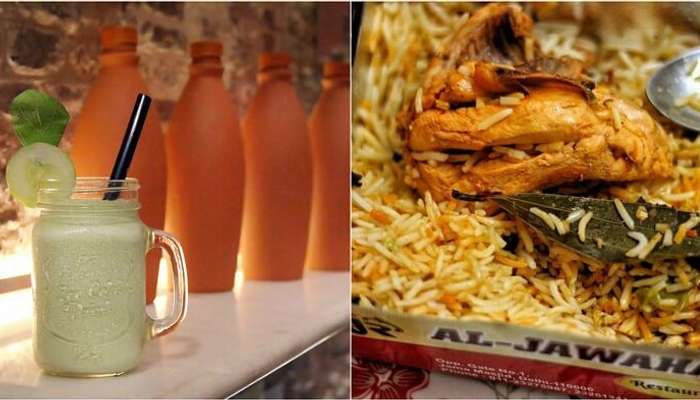 There are many restaurants across Delhi serving Mughlai cuisine, but only two places have been able to carry forward the true legacy of the cuisine prepared and served in those luxurious havelis of old. While Lakhori gives you that experience and taste in a lavish setting, awesome ambiance, and unbeatable hospitality, Al Jawahar captures the true soul of Mughlai cuisine with dishes just as they were made hundreds of years ago in the kitchens of Shah Jahan.
Location of Al Jawahar: 8, Jama Masjid – Matia Mahal Road, Matia Mahal, Opposite Gate 1, Jama Masjid, New Delhi
Cuisine: Mughlai, North Indian, Kebab
Cost For Two At Al Jawahar: INR 600/-
Cost For Two At Lakhori: INR 3,000/-
Al Jawahar Zomato Reviews | Lakhori Zomato Reviews
9. Instead of Dum Pukht, gorge on delicious Biryani at Karim's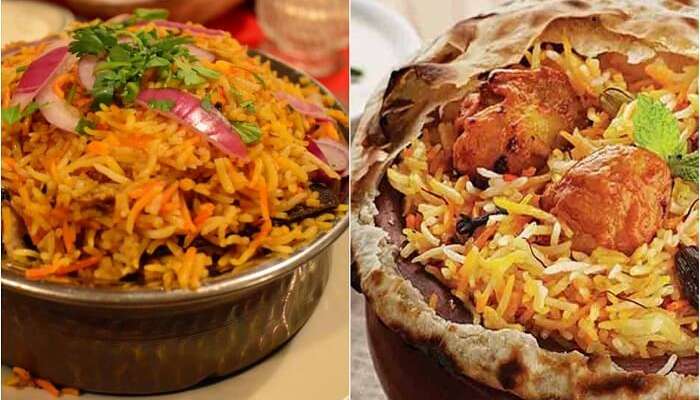 Suggested Read: 25 Tourist Places In Delhi That Everyone Must Visit
No mention of Mughlai food is ever complete without its integral element – Biryani! And when talking about Biryani, the major player in the food industry serving the most authentic and flavourful Biryani is undoubtedly Dum Pukht. But at the high-end cost it is served there, it only remains a far-fetched dream of most of us foodies to try their mind blowing varieties of Biryani. Which is why, most flock to Karim's near Jama Masjid for their those aromatic and flavourful versions, at a much lower cost.
Location of Karim's: 16, Gali Kababian, Jama Masjid, New Delhi
Cuisine: Mughlai, North Indian, Kebab
Cost For Two At Karim's: INR 800/-
Cost For Two At Dum Pukht: INR 4,000/-
Karim's Zomato Reviews | Dum Pukht Zomato Reviews
10. In place of China Kitchen, go to Mamagoto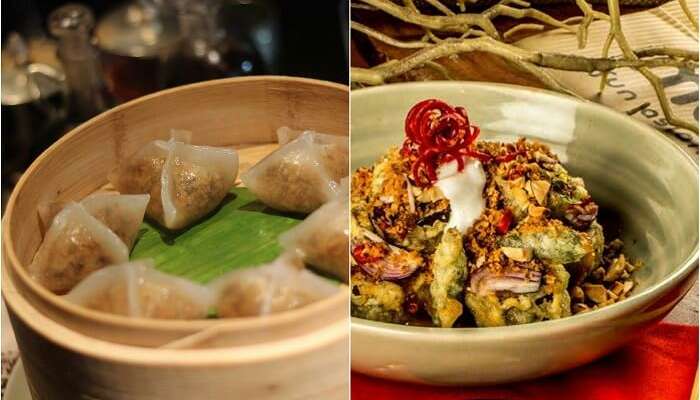 With more than half the capital drooling over Chinese cuisine, be it the desi 'chowmein' of the streets or varieties of dishes served in upmarket restaurants, China Kitchen has been leading the trend of Chinese cuisine in Delhi for quite some time now. But not anymore! Fanatics of Chinese food have found a budget replacement of China Kitchen – the Mamagoto in Khan Market. The authentic flavourful experience of Chinese and Thai dishes at Mamagoto are sure to take you on a joyride.
Location of Mamagoto: 53, 1st Floor, Middle Lane, Khan Market, New Delhi
Cuisine: Asian, Thai, Chinese, Salad
Cost For Two At Mamagoto: INR 5,000/-
Cost For Two At China Kitchen: INR 1,600/-
Mamagoto Zomato Reviews | China Kitchen Zomato Reviews
11. Instead of AnnaMaya, try the freakshakes of Morello's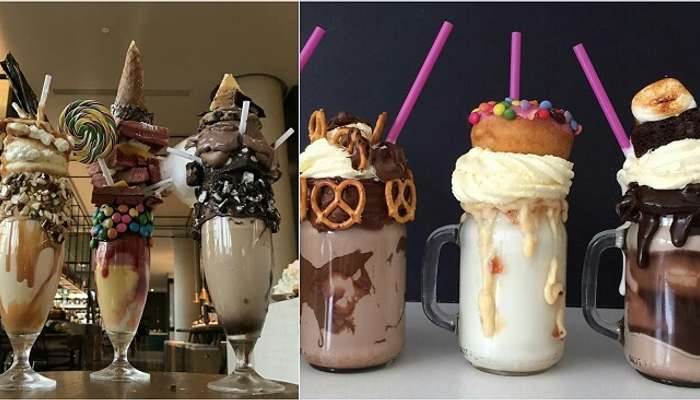 Chef Gordon Galea's monster shakes at AnnaMaya are truly sensational, no doubt about that! But if you're looking for a 'freakshake' that goes heavy on your stomach but light on your pocket, head to Morello's in Gurgaon. Their range of these creamy concoctions (with new ones having been added to the menu) overflowing from mason jars are making people go crazy.
Location of Morello's: A-118, Nirvana Courtyard Market, Nirvana Country, Sector 50, Gurgaon
Cuisine: Cafe, Fast Food, Beverages
Morello's (Mess)Merising Shake: INR 300/-
AnnaMaya Monster Shake: INR 1,500/-
Morello's Zomato Reviews | AnnaMaya Zomato Reviews
Further Read: 20 Ridiculously Cheap Breakfast Joints In Delhi To Keep Your Tummy Full And Wallets Too
So, where would you be satisfying your palate next? Take your pick! And if you know of any more expensive restaurants in Delhi with an inexpensive counterpart, do let us know in the comments below.
---
Looking To Book An International Holiday?
Book memorable holidays on TravelTriangle with 650+ verified travel agents for 65+ domestic and international destinations.
---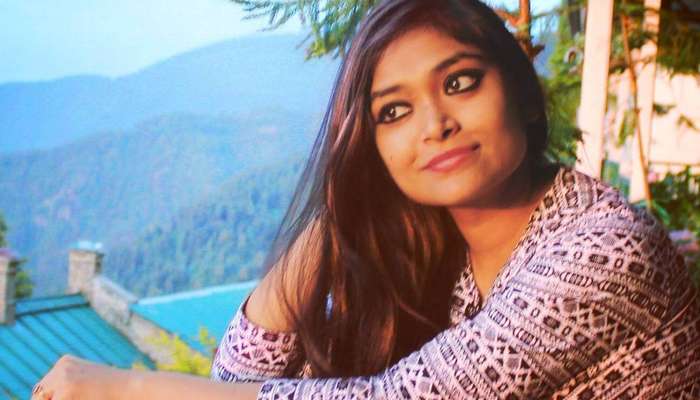 Comments
comments