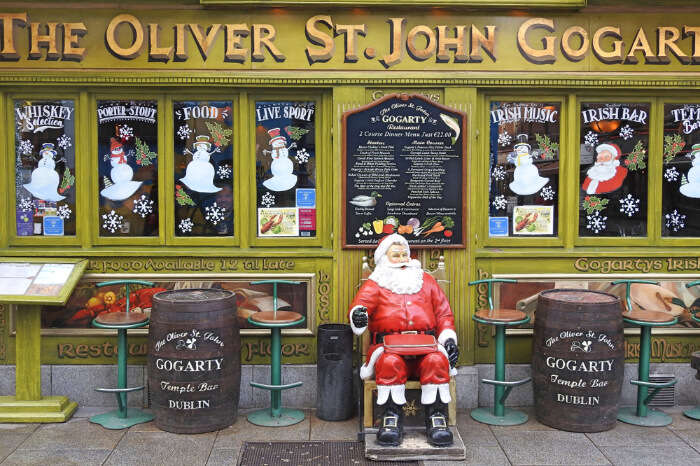 Located in the North Atlantic, Ireland is the second largest island on the British Isles. The climatic condition of Ireland is mild but may sometimes change consequently. The country is famous for its ancient artistic castles and beautiful natural cliffs. Ireland has also got three world heritage sites which are Brú na Bóinne, Skellig Michael and the Giant's Causeway. Other than that some of the small towns of Ireland are so beautiful and scenic that you wouldn't want to leave this place ever. Not just that, the Irish cuisines are also one of its kind and unquestionably world famous. Due to so many reasons Ireland has evolved as one the most popular tourist spots in recent times. But visiting around festivals in Ireland is a great idea if you wish to have a culturally trip.
12 Festivals In Ireland
The lifestyle and culture of Ireland is greatly influenced by that of Great Britain. And yet this place has a beauty of its own. This island is quite rich in its art and cultural heritage and has quite significance in shaping the future of this place and its people. The people of this place are warm and welcoming. And they very well know how to celebrate life! Every year Ireland hosts many different festivals that brings not only showcases their rich cultural heritage but also brings people together. Festivals are indeed a great way for the outsiders who are tourists to blend in with the locals and soak in the vibe of the city.
If you are planning to experience one such positive celebration then summers are the best time to come to this island. As the weather starts warming up, the atmosphere of the city becomes quite joyous and the celebration of life begins with these charming festivals.
So here is the list of some of the most amazing festivals that being hosted in Ireland that you can attend to have a glimpse of the culture of this city.
1. BD Festival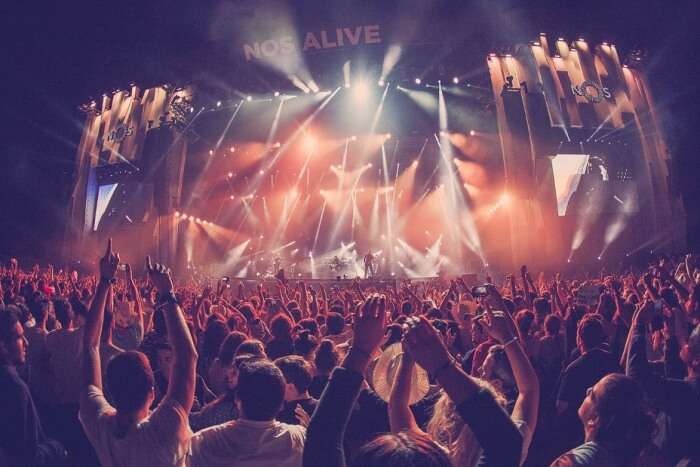 This festival is also known as Barn Dance. It is a festival where you can bring your beer and have a good time with your friends and family. It is a festival that revolves around good music and magnificent art. You will also get to see international plays and concerts which are being held here every year. Comedy shows, theater plays and art display are the main attraction of this festival. Other than that you can also some the mouth watering food delicacies which are an absolute delight to taste!
Where: Glendalough, Ireland
When: 16th and 17th April, 2022
2. Vantastival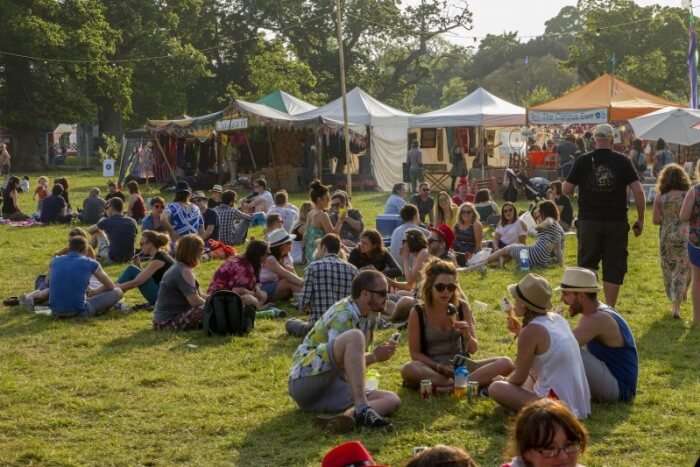 This festival is all about celebrating good time with family and friends. It takes place over the may bank weekend holidays. This festival emphasizes on nomadic lifestyle. It is recommended that you go to this festival with a campervan but it isn't really a necessity. You will find a lot of local vendors selling local food which are a delight to taste. You can learn some new art and craft and participate in quirky activities and make this day a sweet memory.
Where: Beaulieu House and Gardens in Co. Louth
When: May, 2022
Must Read: 10 Best Churches In Ireland For Experiencing The Power Of Divinity
3. The Kilkenny Rhythm and Roots Festival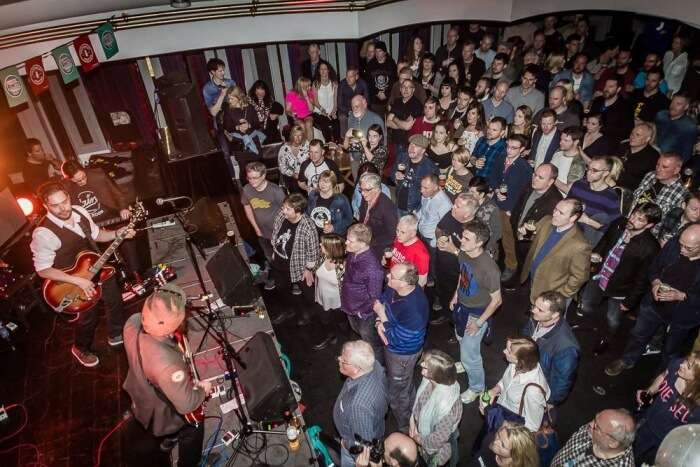 This festival rock concerts and good vibes! Started in 1998, every year this festival is celebrated where so many popular music band come and perform. The ambience of this place is electrifying and is sure to make you groove on the jaw dropping dope EDMs. The crowd is filled with young people and everyone syncs in together at the same rhythm.
Where: Ireland
When: 29th April – 2nd May, 2022
4. Earagail Arts Festival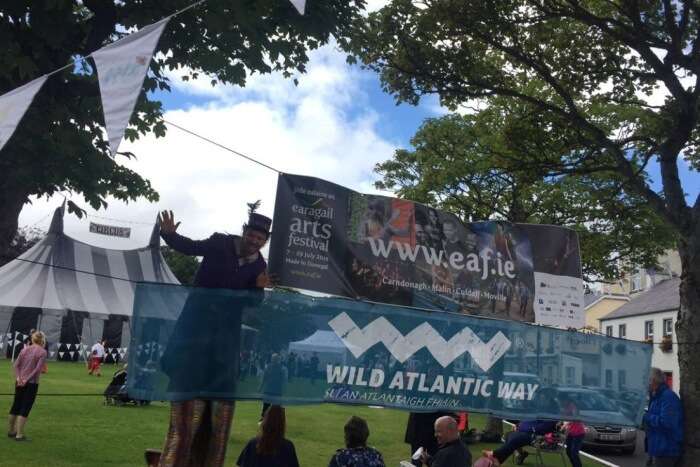 This festival features a wide variety of entertainment for the visitors. You will get to experience the local eclectic music, visual arts, theater programs and even circus. The vibe of this place is full of positive ambience. It is bilingual festivals where events take place in both English and Irish language. This festival goes on for a whole month of July and has something in store for all age group.
Where: Ireland
When: 9th – 24th July, 2022
Suggested Read: Trip To Ireland: For An Ultimate Holiday Experience Amid The Enchanting Landscapes!
5. Galway International Arts Festival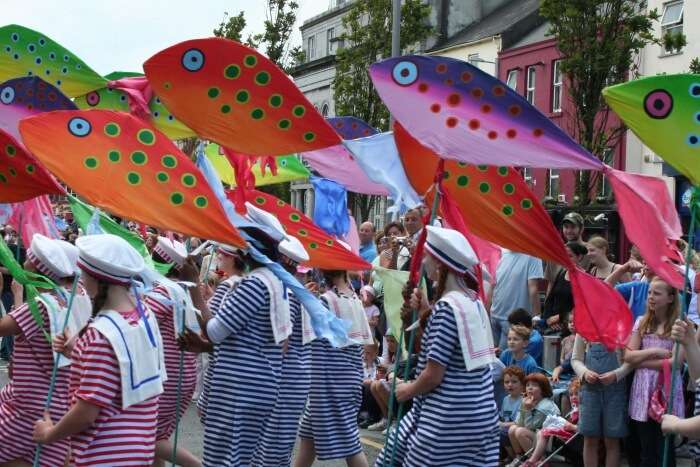 Galway is a vibrant city and is particularly famous for its amazing arts festival. Several shows, plays and concerts are held here very year in July which is quite impressive and joyous. The random street parties and discos are what make this festival even more unique. Overall this festival is all about enjoying the days of your life and mix in with the people of this place. The locals are warm and friendly and who can just enjoy some drinks with them and dance to the upbeat music.
Where: Galway, Ireland
When: 11th -24th July, 2022
6. Life Festival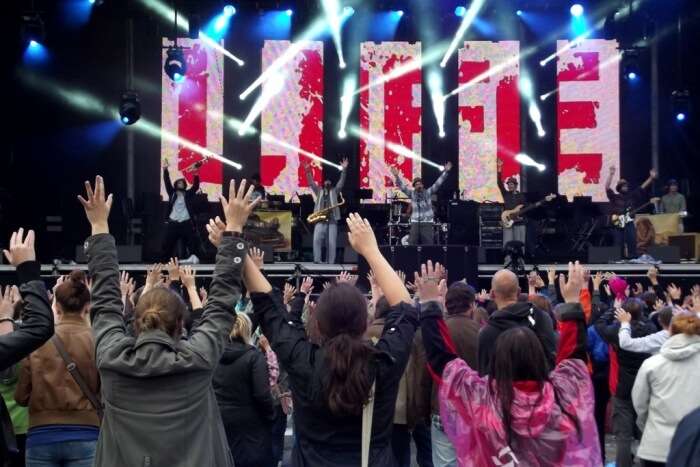 This is a three day festival held in open air area. It features electronic artists who give some of the best performances and bind everyone in a mesmerizing surrounding.
Where: Belvedere House and Gardens, Ireland
When: 27th – 29th May, 2022
Suggested Read: 10 Mosques In Ireland To Witness The Cultural Side Of Ireland!
7. Westport Folk and Bluegrass Festival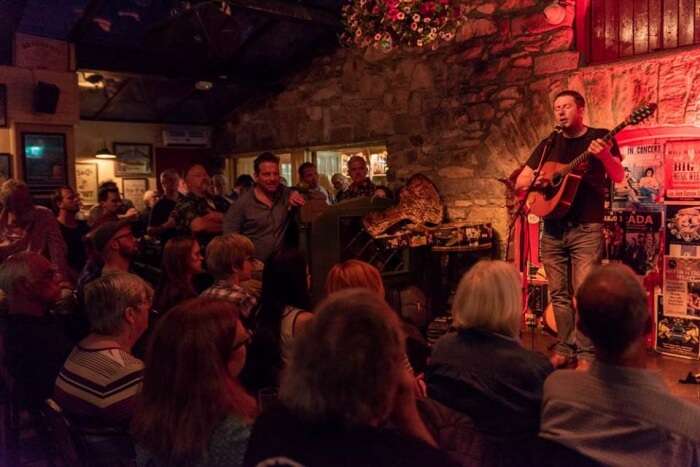 If you are a lover of craic then this is the festival that you must attend if possible. You can get to experience entertainment, fun, enjoyable conversation during the various sessions that are held here. This festivals features a lot of workshops and master classes on various activities like arts, music etc. It is a good excuse for the foreigners to blend in with the local cultures and interact with the people of this place.
Where: Ireland
When: 10th – 12th June, 2022
8. Body and Soul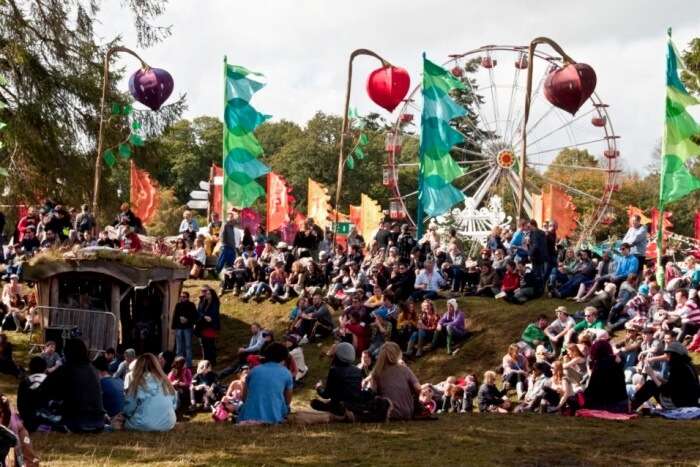 This festival is held during the summer solstice weekend. The actual charm of Body and Soul is having a woodland boogie at the Reckless in Love stage. You can also enjoy midnight Jacuzzi with some drinks. The atmosphere is mystical and you never know what you may bump into. Overall for the entire surprise lover, it is a good idea to attend this place.
Where: Ballinlough Castle, Ireland
When: 17th – 19th June, 2022
Suggested Read: Celebrate Christmas In Ireland And Get To Know The Exciting And Amusing Irish Traditions
9. Willie Clancy Week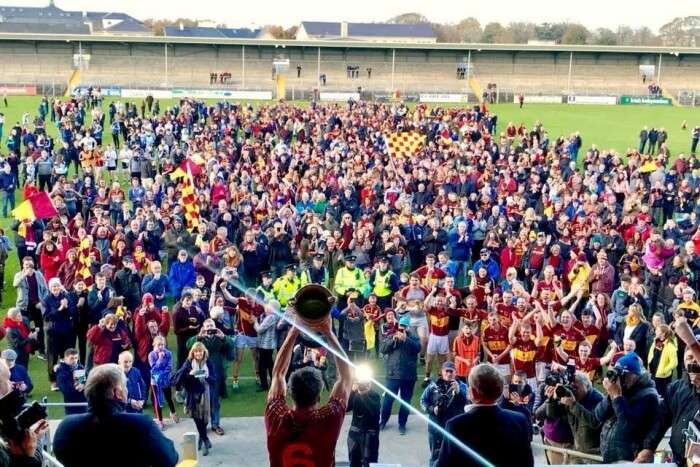 It is a traditional Irish festival held in the summers in a beautiful coastal town. With so many master classes and workshops being arranged here, one can get to learn a lot many new skills like playing a musical instrument or cooking. By the evening you will also find the locals dancing here on the traditional Irish music and enjoying with each other. The ambience is great and is a must visit festival.
Where: coastal town of Milltown Malbay, Ireland
When: 2nd July – 10th July, 2022
10. Castlepalooza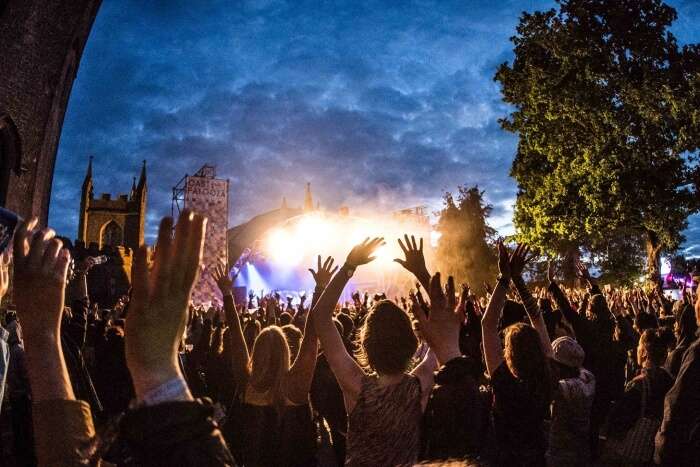 This festival is full of different sorts of fun activities and the visitors are encouraged to take part in it. The ambience is full of enthusiasm and everybody is surrounded with good vibes. If you are someone who loves meeting new people and blending in with them then this is the right kind of Irish festival for you.
Where: Charleville Castle, Ireland
When: Aug, 2022
Suggested Read: 10 Things To Do In Dublin For A Taste Of Fun And Frivolity In Ireland
11. Fleadh Ceoil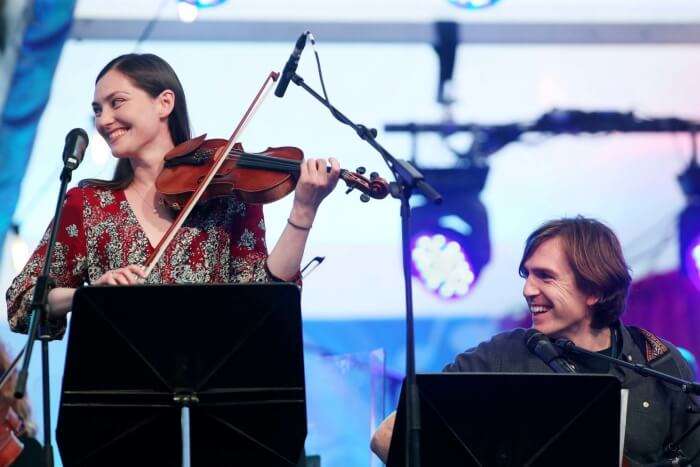 For all the party lovers out there this is certainly your type of festival. You will get to listen some of the best kind of music of this place. It is kind of a music festival held for the armatures. You will get to experience traditional Irish music and also take tour of the local area and know the culture of this place. Basically the heart of this festival is the Irish music and Irish culture. During the night, pubs and bars are at their best to provide you with full entertainment and food.
Where: Fleadh, Ireland
When: 31st July to 7th August, 2022
12. Lisdoonvarna Matchmaking Festival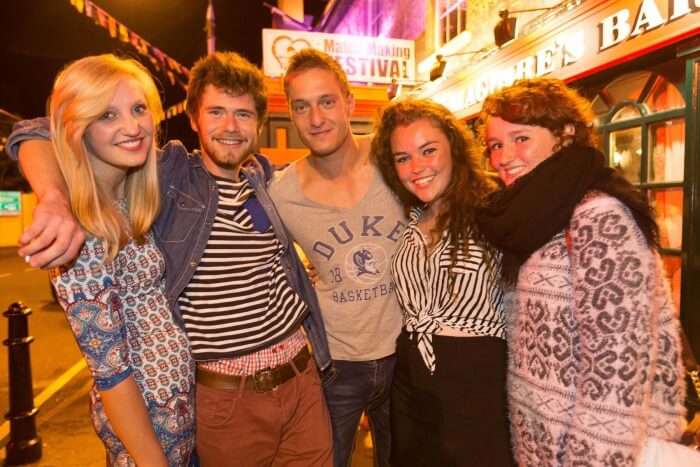 This festival is one of its kinds. It is also one of the oldest traditional festivals held here. Every year approx 60,000 people come and gather here to enjoy live dance and music and just sink in to the rich culture of this place. Also people come here in the hope of finding their soulmate hence the name! This festival has been carried for over 150 years now and is a magical experience to share.
Where: Co. Clare town, Ireland
When: 2nd – 24th September, 2022(Dates Unconfirmed)
Further Read: Spend Your Winter In Ireland & Have All These Amazing Experiences For A Wonderful Holiday
Thus Ireland is a country know for the generous and kind hearted people who very welcoming to the tourists. They take immense pride in their rich culture and are happy to share with the tourists that come to visit this island. So, plan a trip to Ireland to experience some of the most magical events through these festivals and go home with long lasting memories.
---
Looking To Book An International Holiday?
Book memorable holidays on TravelTriangle with 650+ verified travel agents for 65+ domestic and international destinations.
---