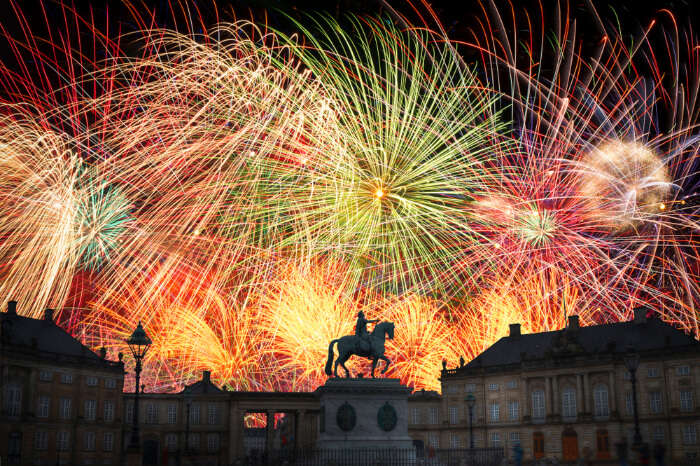 Denmark is a lively Country in Europe with an annual calendar filled with events and festivals happening around the year. Denmark festivals vary from religious rituals to royal celebrations and sports events and not to forget the musical fests. The music scene, however, is celebrated with immense pride by local people and possesses an unparalleled list of enjoyable music events all year long. Although festivals in Denmark are held in various ways all year round, Vikings and music –particularly jazz–are the principal features of many of them. You can attend some of these festivals on your trip to Denmark to add celebratory vibes to your trip and have fun.
14 Popular Denmark Festivals
You will find Danish festivals lauding their Viking heritage throughout the summer and there are some fantastic jazz festivals throughout the year in this intriguing, welcoming country. The Rock Festival in Roskilde is the most popular event along with the Copenhagen International Jazz Festival.
The Rock Festival: May 1 – May 3, 2020
Copenhagen Jazz Festival: 3 July to 12 July, 2020
Smukfest Festival: 5  August to 9 August, 2020
Aarhus Festuge: 28 August to 6 September, 2020
Night Of Culture: 18 September, 2020
New Year's Eve Copenhagen: 31 December, 2019
Winter Jazz Event: February 6 – 8, 2020
Aarhus Food Festival: 4- 6 September, 2020
Festivals In Odense: August 16-26, 2020
Copenhagen Pride: August 2020
Aarhus Pride: 6 June, 2020
Moesgård Viking Moot: 25 – 26 July, 2020
Tønder Festival: 27 August to 28 August, 2020
Christmas In Tivoli Gardens: 25th December, 2019
1. The Rock Festival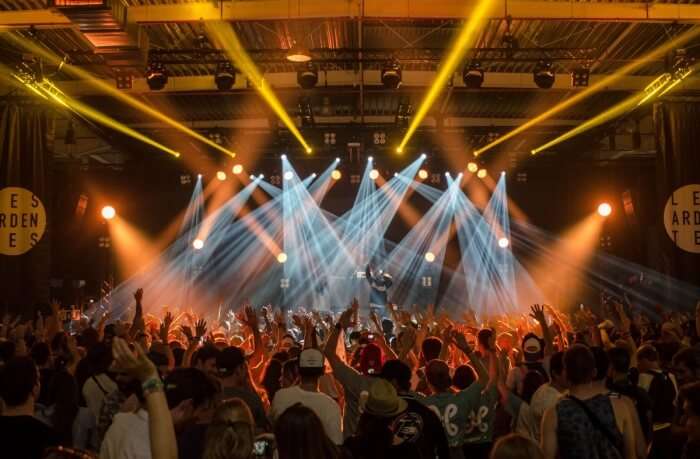 The Rock festival in Roskilde is the country's biggest public event and one of the most popular Denmark festivals. Over 80,000 people gravitate to the region, with over 170 domestic and global bands headlining the event. It typically takes place in July, with all the money going to charity, so that you don't feel bad about using too much cash. Roskilde is only 35 km (20 miles) from Copenhagen, so anybody in the capital of Denmark could get here in less than 30 minutes.
Where: Roskilde, Denmark
When: May 1 – May 3, 2020
Must Read: Christmas In Denmark: 9 Places To Enjoy The Christmassy Vibes In Europe!
2. Copenhagen Jazz Festival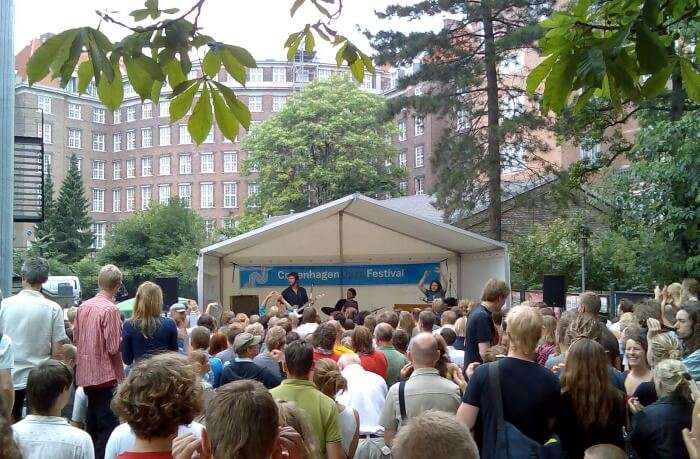 One of the most stunning and inspirational times in Europe is the Jazz festival in Copenhagen, which takes place each July. The Danish capital is scenic enough, but with a special performance and great performances in the streets, it's spectacular and it's not surprising that so many people are in love with Denmark.
Where: Copenhagen, Denmark
When: 3 July to 12 July, 2020
Suggested Read: Summer In Denmark: A Handy Guide For Your Next Adventures With The Danes!
3. Smukfest Festival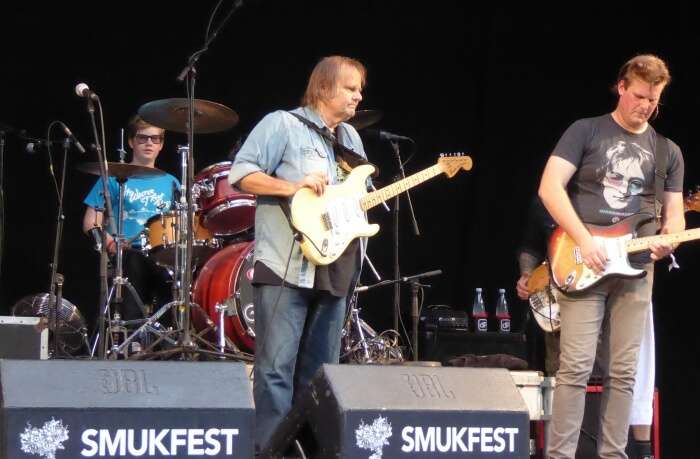 The Skanderborg Festival is held just after the Roskilde Rock Festival in August and is another enjoyable rock event in Denmark. The most delightful element (apart from the big bands) is the venue. The concerts are held by a lake in the thick forests near the town of Skanderborg.
Where: Skanderborg, Denmark
When: 5  August to 9 August, 2020
Suggested Read: Denmark Nightlife: Get Ready To Party Hard At These 10 Places In This European Country!
4. Aarhus Festuge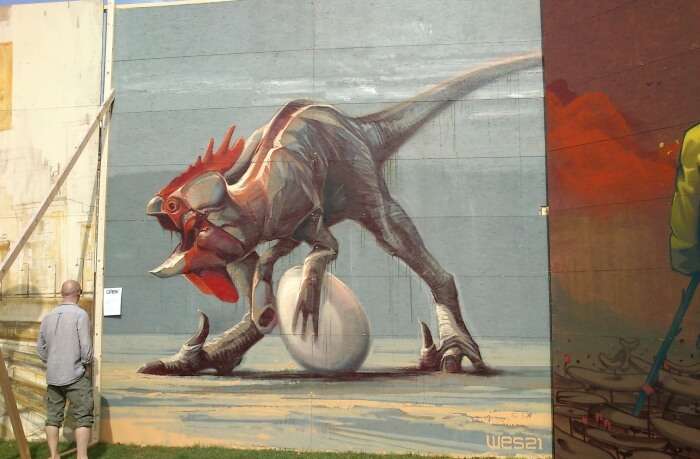 Although Roskilde is home to Denmark's biggest concert event, Aarhus hosts the biggest yearly festival in the world which is one of the grandest and biggest Denmark festivals. Visitors can enjoy a wide variety of attractions and cultural shows, like local bands, dance, documentaries, cultural workshops and delicious cuisine, for over 10 days from the end of august to the start of September. The festivities include parks, civic halls, churches and other community buildings throughout the city of Aarhus.
Where: Aarhus, Denmark
When: 28 August to 6 September, 2020
Suggested Read: Water Parks In Denmark: 10 Places To Have A Splashy Vacation!
5. Night Of Culture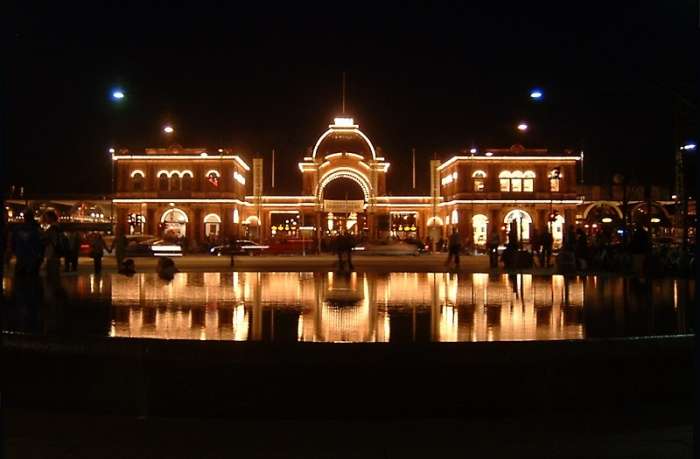 A wondrous experience for any intellectual colossus or historian, the Night of Culture in the capital of Denmark is a wonderful evening in mid – October. This occasion brings to you a unique and rare chance to explore places that you would not be able to visit otherwise. Over 300 cultural sites throughout the city, many of which are only accessible in this evening, stay open after hours. Buildings including churches, museums, art galleries, exhibition halls, congregations, political and cultural institutions, and humanitarian organizations, open the doors to their basements, secret rooms, towers, and cultural events for the general public for this night.
Where: Copenhagen, Denmark
When: 18 September, 2020
Suggested Read: 10 Insta-Worthy Places To Visit In Denmark For Tourists In 2020
6. New Year's Eve Copenhagen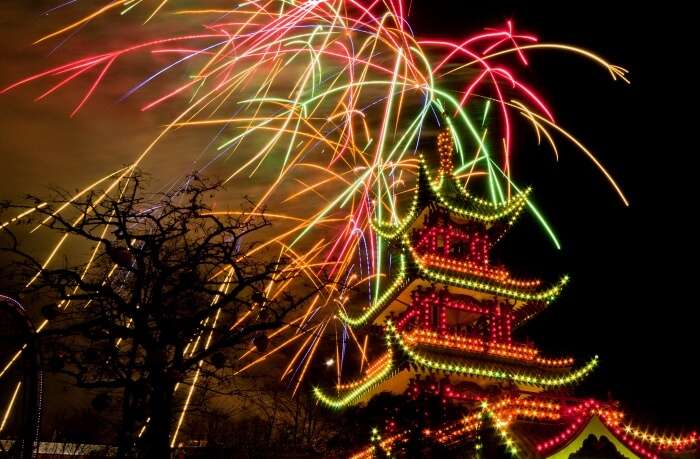 Although New Year festivities are taking place all around Copenhagen, tourists should go to Amalienborg Square. Thousands of locals and tourists gather here in full swing for the fireworks and a riveting party ambience. The Royal Guard Parade takes place before the square, and this is the best opportunity to gain an understanding in the Danish monarchy.
Where: Copenhagen, Denmark
When: 31 December, 2019
Suggested Read: 12 Best Beaches In Denmark To Rejuvenate Your Mind & Soul
7. Winter Jazz Event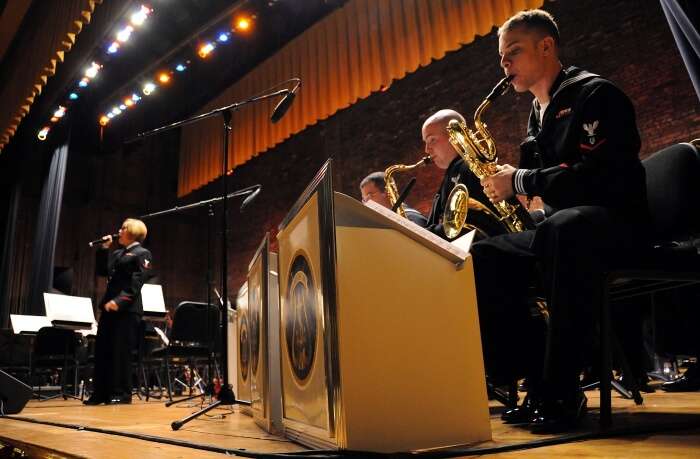 Liven up a chilly winter holiday in Denmark by taking part in the Jazz Event. Over ten days from January to February, more than four dozen locations are hosting the event, which has become so popular in many Scandinavian countries and is one of the most interesting Denmark festivals.
Where: Throughout Denmark–from Aalborg, Aarhus, Odense and Esbjerg to Copenhagen, the historic jazz hub
When: February 6 – 8, 2020
Suggested Read: 13 Frolicsome Beaches In Europe For All The Excited Beach Bums Across The Globe
8. Aarhus Food Festival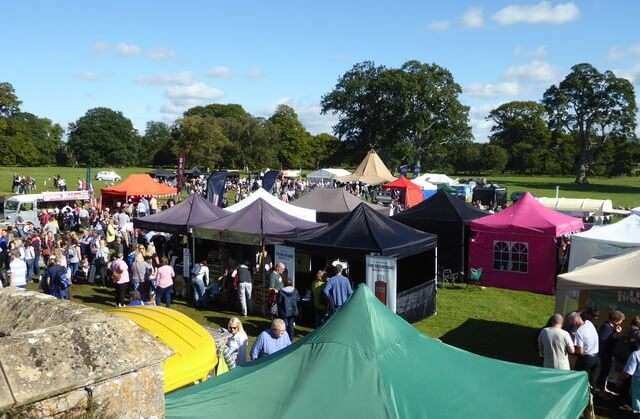 It just gets bigger and better. One of the most exciting Denmark festivals 2020, the Aarhus Food Festival is a must visit. This Food Festival is a social hub for all foodies, a spot where you are charmed and challenged. The Food Festival brings together the finest Danish and Nordic breeders, farmers and chefs who want to produce top notch food in harmony with nature. The Food Festival fills your appetite, your mind and your spirit.
Where: Aarhus, Denmark
When: 4- 6 September, 2020
9. Festivals In Odense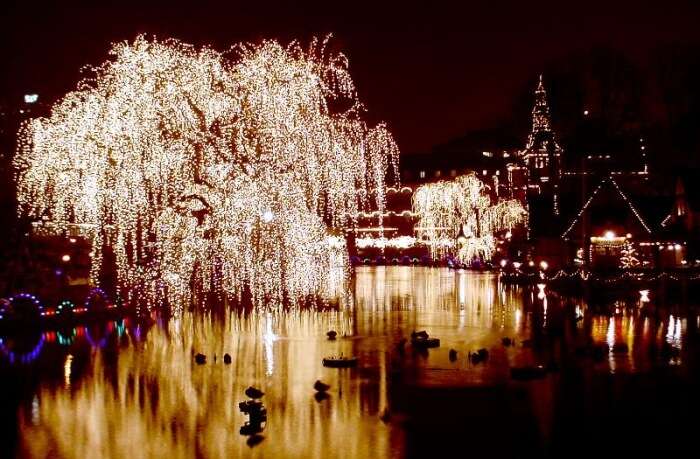 There is a lot going on in the third major city in Denmark, Odense. The Odense Flower Festival is a great opportunity to observe the streets of the home town of Hans Christian Andersen. During these flowery days, the flavours and aromas of Danish summer beckons. Or how about deciding to join some of the more than 250 completely free festivals of Hans Christian Andersen? The festivals of Hans Christian Andersen proffer fables, curiosity, escapism and wonder which makes it one of the popular Denmark festivals. And a great deal more to it than that. It will be a week of cabarets, carnivals, processions, aesthetic experiences and caravans around the main squares of the town.
Where: Odense, Denmark
When: August 16-26, 2020
Suggested Read: 15 Spots For Snorkeling In Europe Every Underwater Enthusiast Must Visit
10. Copenhagen Pride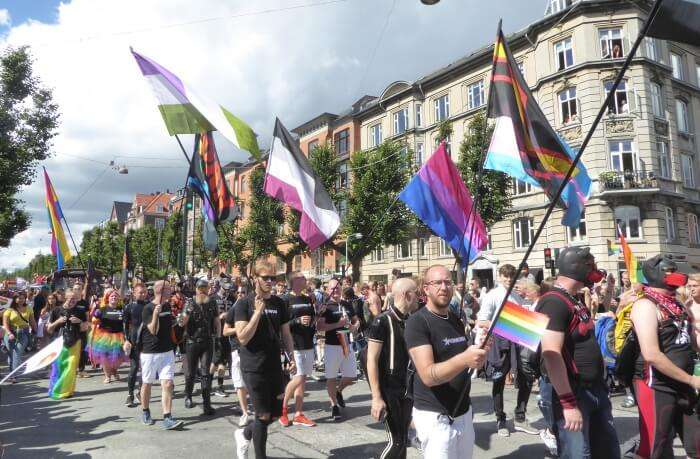 Copenhagen Pride is the biggest yearly festival for human rights in Denmark focusing on LGBT subjects and you can term it as one of the biggest Denmark festivals 2020. It covers the whole Copenhagen capital and takes place in August. It incorporates political problems with performances, documentaries and a parade, a multi-coloured and celebratory occasion. The focus is on the town hall square in the town's centre. The festival typically opens on Pride Week on Wednesday and culminates in a parade on Saturday.
Where: Copanhagen, Denmark
When: August, 2020
11. Aarhus Pride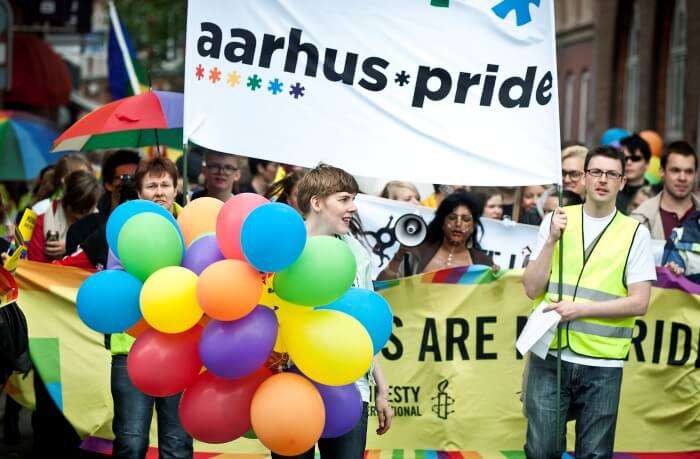 Aarhus Pride is a parade in Aarhus and the biggest Danish occasion in Copenhagen attentive to LGBT issues and even if its not one of the major festivals in Denmark, its a celebration of one's being, nevertheless. The first event took place in 2012 and has been held annually since then. It is controlled entirely by private citizens from the LGBT community and funded by Aarhus city. In 2017, approximately 6,000 people participated in a 3.5 kilometre (2.2 mi) parade with balloons and banners.
Where: Aarhus, Denmark
When: 6 June, 2020
Suggested Read: 20 Best Places To Spend Christmas In Europe 2018: Where Festivities Breathe Magic Into The Air!
12. Moesgård Viking Moot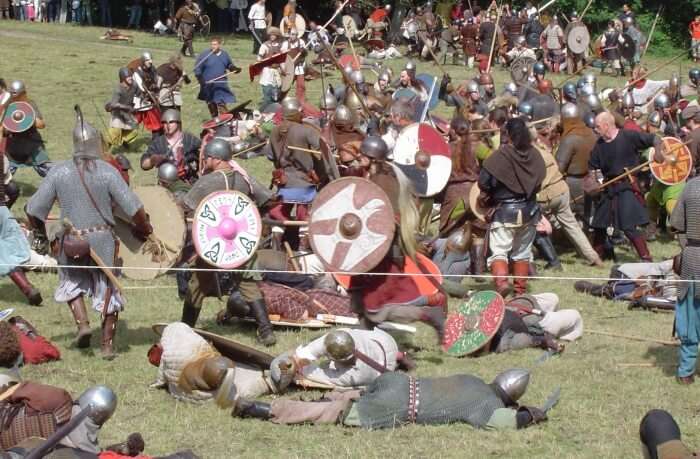 Moesgård Viking Moot is a yearly historic reenactment event in Aarhus, Denmark with a Viking marketplace for a week and mock battles which makes it one of the popular Denmark festivals. It is the biggest reenactment occasion of the Viking Age in Denmark and takes place on and near the coast of the Moesgård Museum. There are no long – term systems in the area so that a makeshift tent camp with markets, smiths and kitchens, modelled after the Glorious Heathen Army, is constructed. during the last two days of the event, tiding matches, single solitary fighting competitions and pretend duels with up to 1000 athletes and an Icelandic horse infantry will be held.
Where: Aarhus, Denmark
When: 25 – 26 July, 2020
13. Tønder Festival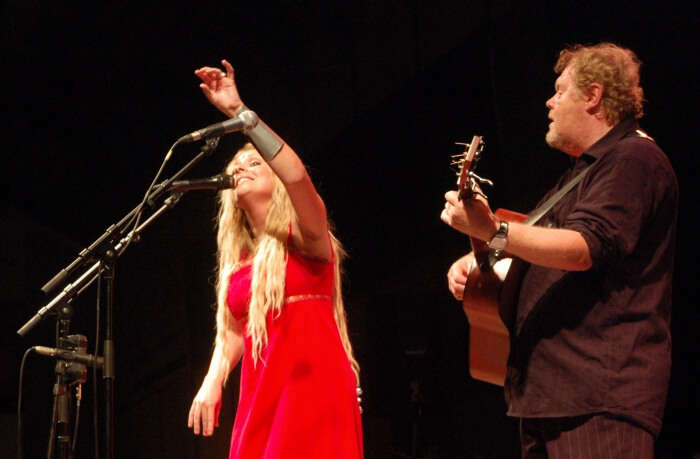 Tønder Festival is the yearly festival for folk music in Tønder, Denmark. It takes place last weekend in August. It was established in 1974 and is one of the oldest and most popular Denmark music festivals. The 1st festival was held in 1975. This festival is among the most important contemporary and rustic folk music festivals in Europe. The program is made up of professional artists from The United States, Ireland, Scotland, England, Canada, and Scandinavia in particular.
Where: Tønder, Denmark
When: 27 August to 28 August, 2020
14. Christmas In Tivoli Gardens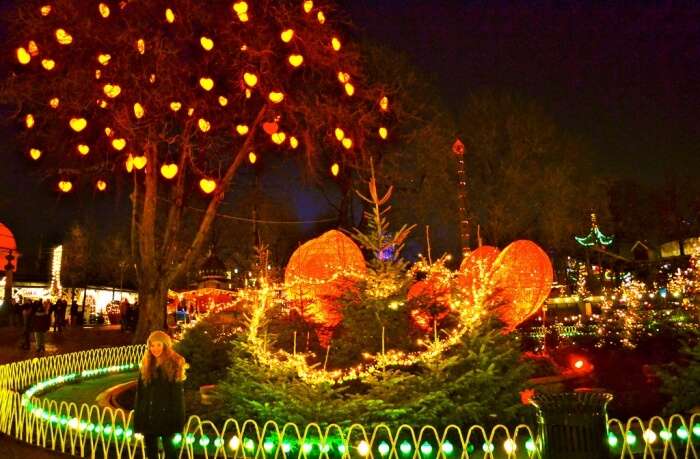 The historic garden is packed with twinkling Christmas decorations, the finest wooden houses adorned with pine branches and snow – capped trees to create the ultimate Nordic Xmas ambience from 17 November to 31 December. Of course, Santa and his sleigh will invite everyone to the 27 fun rides and the snug Christmas market in the theme park.The garden is draped with more than 1000 Christmas ornaments and Christmas trees fully lit.There will also be a new breathtaking projection programme on the unforgettable façade of the concert hall.
Where: Tivoli Gardens
When: 25th December 2019
Further Read: 12 Traditional Festivals In Europe That Will Up The Fun Factor Of Your Euro-Tour In 2020
The Denmark Festivals are a celebration of music and their ancient Viking heritage. The best part is that the festivals are celebrated all year round, so whichever time frame suits you, you will find a new festival lurking around a corner. Since most festivals involve buying tickets, make sure to book them while planning your trip to Denmark. Here's to happy holidays and a wonderful trip!
Frequently Asked Questions About Denmark Festivals
Which festivals are celebrated in Denmark?
Some of the popular Denmark festivals are the Copenhagen Jazz Festival, Night of Culture, Winter Jazz Event and Festivals in Odense.
What kind of music is popular in Denmark?
Danish music is majorly dominated by pop and rock bands but you will also find people who enjoy hard rock, metal, and jazz.
What food items is Denmark known for?
Frikadeller, Flæskesteg, Rød Pølse, and Krebinetter are some of the popular dishes from Denmark that one can try.
What is the national drink of Denmark?
Akvavit and Gammel Dansk are two of the drinks that are considered to be the national drinks of Denmark.
What should one wear in Denmark?
Denmark residents, especially those from Copenhagen dress very smartly and they expect the same from the travelers. Jeans with shirts and t-shirts to keep it light and breezy in summers and with cardigans, and long coats for winters.
---
Looking To Book An International Holiday?
Book memorable holidays on TravelTriangle with 650+ verified travel agents for 65+ domestic and international destinations.
---