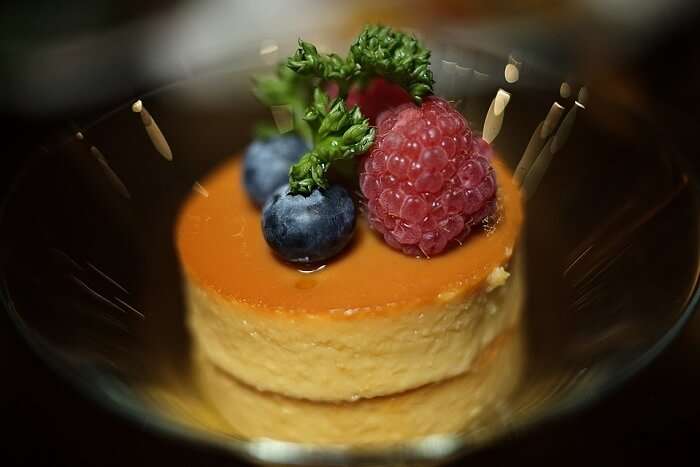 Everyone loves a little sweet dish after having a hearty meal. Philippines is popular for its desserts. Some of the desserts have a unique preparation and ingredients in them. Since it is a tropical place, the desserts here are often made out of coconuts and rice. So you will find many variants of rice cakes in Philippines. We've shortlisted 13 lip smacking Filipino desserts that one ought to try in Philippines.
13 Filipino Desserts You Must Try
Filipino desserts is a must try cuisine due to the fact that it is a fusion of recipes taken from around 144 ethnic groups. Filipino sweet dishes are an ideal representation of West meets East as they are very multi-faceted. Take a look at the below mentioned 13 desserts:
1. Halo-Halo
The Filipino dessert Halo halo has the best of everything. The word 'Halo' means mix. So what the name of the desert translates to is mix, and rightly so, because it is one of the most popular Filipino cold desserts that contain a lot of ingredients. Its concoction is prepared by using crushed ice, evaporated milk and a lot of fruits and berries. The entire mixture is often topped with ice cream. It is quite a healthy dessert. With so many ingredients in it, it is bound to taste delicious.
Where to try: Ilustrado, Aristocrat Restaurant
Must Read: Christmas In Philippines: A Guide To All The Merry Filipinos Traditions
2. Suman
It is a form of a rice cake. The contents of Suman include glutinous rice which is cooked in coconut milk. This entire preparation is wrapped in a banana leaves and left for steaming. It is served with a side of sugar but often coconut caramel sauce is used in place of sugar. Suman has a lot of varieties. If you visit many towns in Philippines, you will get to have different type of Suman's, with each Suman having its own speciality. The wrapping of Suman is often considered an art owing to the different styles in which it is done.
Where to try: Café Adriatico, Cabalen, Legazpi Sunday market, Salcedo Community Market
3. Puto
This is yet another rice cake dish from the land of Philippines. It is usually served as a side dish. The texture, shape, sizes are often experimented by the cooks. If you are walking down the streets of Philippines, the most common way of identifying Puto is that it will resemble a cupcake. Though its shape varies, but the cupcake shape is the most popular one. The dish is tasty to eat and even looks very attractive. This is probably the reason why Puto is being used as a vibrant display in stores.
Where to try: Don Juan's Favorites
Suggested Read: 10 Fancy Restaurants In Manila That Put The Best Filipino Food On The Table
4. Gulaman
Gulaman will look like an ordinary jelly from afar but its ingredients are quite unique. It is made by agar or gulaman, which is a dried form of seaweed. There are many flavors of Gulaman, and often fruits are added to the otherwise tasteless gelatin. Make sure to taste this on your trip to the Philippines for a culinary experience like none other.
Where to try: Gulaman Sago
5. Buko Pandan
This is a Filipino dessert with coconut. The buko pandan is made with 5 ingredients and is very easy to make. The ingredients used are coconut, screwpine leaves, gelatin, cream and condensed milk. The end product is a creamy dessert which is loaded with chunks of gelatin. This dessert is specially enjoyed during the warm months of Philippines. There is also a type of Buko Pandan salad which is available in Philippines. Make sure you don't mistake the Buko Pandan salad for Buko pandan dessert.
Where to try: Nathaniel's Bakeshop
Suggested Read: Labassin Waterfall Restaurant In Philippines Is The Next Hot Place To Try Filipino Cuisine
6. Taho
This is a Filipino dessert with a twist. Taho is a dessert which is made with just three things. It is made by mixing tofu, arnibal which is sweet syrup and sago pearls. The most charming thing about this dessert is that it has been sold by street peddlers for the longest time. So when you are here, do keep an eye for street peddlers selling a warm cup of Taho.
Where to try: Sold by street peddlers all over Philippines
---
Planning your holiday but confused about where to go? These travel stories help you find your best trip ever!
Real travel stories. Real stays. Handy tips to help you make the right choice.
---
7. Banana Cue
The banana cue is a popular street food of the Philippines. They are made by coating deep fried banana pieces with caramelized sugar. Then the coated bananas are placed on a skewer. Banana cue is not traditionally made on a skewer. This is very commonly sold on the streets of Philippines. You might spot a vendor or two while strolling down the lanes of Philippines.
Where to try: Barbara's, Firefly Roofdeck-City Garden grand Hotel, Kenji tei Ramen House
Suggested Read: 6 Places To Visit In Asia In November: An Escape From The Snow Into The Tropics
8. Turon
Ask any Filipino kid and chances are that they will know about this dessert for sure. The popularity of Turon amongst Filipino kids is majorly because of the fact that it is so easy to make and hence is often made in the households of Philippines. This is one of the most popular street foods in Philippines. The turon is made by wrapping thin slices of banana, jackfruit in a spring roll sheet, dusted with brown sugar and is then deep fried. The filling of a Turon can differ. Other fillings include sweet potato, cheese and coconut.
Where to try: Pino restaurant, Kanin club
9. Ube Halaya
Ube halaya is made out of boiled purple yam. It is owing to this purple colour that the dish has gotten popular in recent times in Philippines. The ube Halaya is a dessert but is also used in preparation of other desserts like halo halo and pastries as well. The topping of Ube Halaya includes coconut and condensed milk. The dessert is usually served cold.
Where to try: Good Shepherd
Suggested Read: 20 Best Places To Visit In Asia In October That Are Perfect For The Wanderlusting Souls!
10. Ensaymada
It is a soft, moist and cheesy pastry dessert. It has its roots traced back to Spain, but in recent times the Filipinos have adapted and evolved the desert. It is coiled dough which is brushed with butter, dusted with sugar and has grated cheese on top of it. During the time of Christmas, it is a common practice to top the pastry with a special type of cheese – Edam cheese.
Where to try: Goldilocks, Red ribbon
11. Kutsinta
Puto cuchinta or Kutsinta is a variant of a rice cake. The love for the rice in Asia is evident from the fact that they have so many varieties of rice cake. This particular rice cake is made from rice flour, brown sugar and to give it some colour, often yellow coloring is used. The kutsinta is very popular in Philippines and is consumed even with the main course meal. The appearance of this rice cake is not like your other rice cake dishes. It looks like a jelly and is stretchy and chewy. This is one dessert you wouldn't want to miss.
Where to try: Rochas Puto and Kutsinta
Suggested Read: Make The Best Of Your Southeast Asian Holiday By Planning Snorkeling In Thailand
12. Ice candy
Ice candy or ice lollipops remind everyone of their childhood. The warm summer breeze and the mouth watering ice candy is something that we reminisce even now. They are easy to make and you can practically make them in any flavor you want. Similarly it is a popular dessert in Philippines. They make it from fruit juices or chocolate. But Philippines are popular for adding coconut to its dishes. So of course you are going to find a coconut ice candy here! This is a quite popular flavor. Apart from the coconut ice candy another flavour or variant which is popular among the masses is chocolate. If you want to relive your childhood, go and have some of the exotic flavour of ice candy at Philippines.
Where to try: Milkcow, Fruitas Ice candy
13. Leche Flan
This is your usual caramel pudding. It is custard dessert which is then layered with a clear caramel sauce. This is one of the easiest recipes of dessert that can be prepared and is you will find these in many restaurants of Philippines; this is owing to the fact that they have a very long shelf life. Though you might find caramel pudding all around the world, but the leche flan of the Filipino cuisine is known to have silkiness in its texture and is very sweet.
Where to try: Romulo Café, Crisostomo, Rose and Grace Restaurant
Further Read: Asia's Largest Tulip Show Goes Live In Kashmir & It's The Best Thing You'd See This Spring
There are way too many Filipino desserts to keep track of. Therefore, this list will serve as a guide for you and will help you decide which dessert to try on your Philippines trip. These are some of the must try sweet items from the Filipino cuisine that are mouth watering and at the same time quite unique. This list is a holy grail for all the people who have sweet tooth. We hope that you try some of the desserts from this list on your trip to Asia.
---
Looking To Book A Holiday Package?
Book memorable holidays on TravelTriangle with 650+ verified travel agents for 65+ domestic and international destinations.
---